Diversity, Equity, and Inclusion at Top of Mind at the Berlin Film Festival
There are no live audiences aside from the judges at this year's 71st Berlinale and obviously no parties or red carpets to speak of, but in one way or another, the show goes on. The Motion Picture Association and the entertainment law firm Greenberg Traurig hewed to joint tradition and held their industry panel discussion, bringing their speakers and audience together over video conference instead of Greenberg Traurig's premises perched above the Berlin cityscape. This year's discussion, "Diversity, Inclusion and Equality in the Film and Audiovisual Sector: International Dimensions," featured German and US participants from NBCUniversal, the Hamburg film fund, and German film and television studio UFA.
The discussion was moderated by John Gibson, the MPA's Vice President of External and Multicultural Affairs. Gibson split his questions to focus on how the speakers' organizations have so far taken on issues of diversity, equity, and inclusion (referred to throughout as DEI), the concrete differences their efforts have made, and how they responded to the social justice movements of the past year. The discussion emphasized that creating a more just society is an ongoing effort, which MPA Chairman and CEO Charles H. Rivkin reflected on his opening remarks. Dr. Martin Luther King spoke on both sides of a divided Berlin three years after the Wall went up, Rivkin noted, and almost 57 years later, we are still trying to live up to his ideals.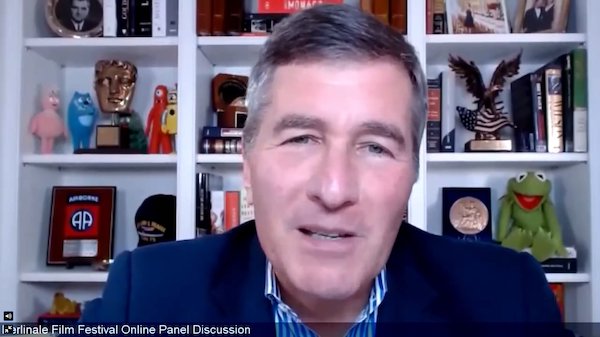 NBCUniversal has had a Chief Diversity Officer reporting directly to the organization's CEO since 2007. Panelist Craig Robinson, an Executive Vice President at the studio, is the second person to take on this role. He noted that to drive fundamental change, diversity has to be both someone's job to think about day in and day out, as he does, as well as a responsibility everyone at a given organization takes on. Breaking that down further, Robinson suggested that DEI efforts also work better when they aren't handed down solely from the corporate level, but embedded in all different parts of a business.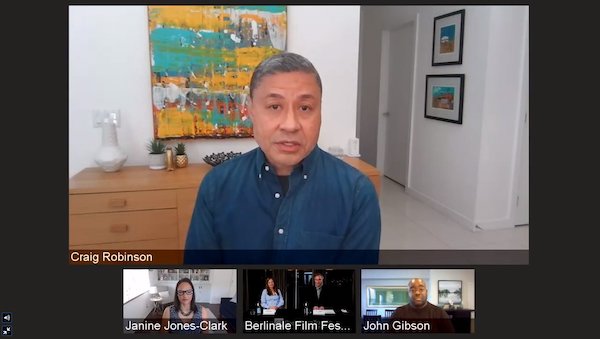 Picking up the thread was Janine Jones-Clark NBCUniversal's EVP, Inclusion – Talent & Content, Global Talent Development & Inclusion. "Diversity is good business. You want to have entry points for a broad audience," she pointed out. In agreement, Robinson joked that if he worked for, say, a screwdriver company, it might be harder to make the argument that diversity would help sell more screwdrivers. At a content company, however, it's abundantly clear that increasing diversity behind the scenes is a key step to creative output that appeals to a wider range of audiences.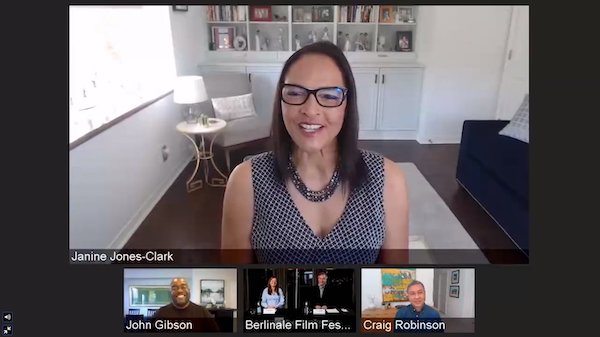 In a supporting contrast, Laura Zentner, who recently made partner at Greenberg Traurig, held up the success of streaming in Germany as an example of the pent-up demand for more diverse offerings. Industry gatekeepers in the country's television industry can be overly cautious, hiding behind perceived audiences who "aren't ready" for a shift in content, she noted—and yet given the success of international streaming in the country, the audiences are clearly as ready as they've ever been.
Within Germany, there are efforts to fundamentally change what gets made. Helge Albers, Managing Director of the Filmförderung Hamburg Schleswig-Holstein, was succinct regarding one of the chief motivating factors behind the organization's DEI-driven checklist for funding applicants: "In giving away the taxpayers money, I think it's our obligation to level the playing field," he said. One of the advantages of the checklist, which addresses who's behind the camera as well as the shape of the content, is that it functions as an interface, a way for the film fund to bring up DEI aspects with its applicants, whether they're funding those applicants or not. It's also a way to sort projects with, say, a token POC character from those that really mean it, Albers said, and to clearly signal the values of the fund itself.
After all, building DEI from within an organization is the way to make it work. Nico Hofmann, the CEO of UFA acknowledged that Germany is still behind the UK or the US (and "Berlin isn't Germany," he joked) in terms of DEI, but change is afoot. His own employees pushed for change in terms of a more diverse catalog that would let them see their own lives in the company's programming. In support, Gibson added that UFA had been doing this work for some time, without needing the nudge of a movement to make it happen (while all the speakers acknowledged the importance of Time's Up, Me Too, and Oscars So White, most of their initiatives preceded these social movements).
The panelists also acknowledged that things like diversity checklists can sound like artificial quotas, but that couldn't be farther from reality. A prevailing thread connecting the panelists is the sheer wholeness of the world and the importance of being in touch with it in a substantial way, in terms of ideas, internal hires, and what plays out in front of the camera. When it comes to not just the importance of DEI but what substantive efforts in this regard can accomplish, Jones-Clark summed it up well: "We think in terms of the vastness of what exists in our society, and that's what we're truly bringing to the table."