Meet "The Many Saints of Newark" Cast in This Long-Awaited "Sopranos" Prequel
It's not hyperbole to suggest that David Chase's mesmerizing HBO juggernaut The Sopranos is one of the best shows in television history, and the late James Gandolfini's turn as Tony Soprano one of the best performances in TV history, too. So it's not surprising, then, after creating something so mesmerizing and influential that Chase promised himself and others he was "never" going to make a Sopranos movie. Yet, nothing if not aware of the importance of leaving himself an out, Chase also said he'd never say never. This brings us to The Many Saints of Newark, the Sopranos prequel that Chase never said never to, featuring James Gandolfini's son Michael as the young Tony Soprano. The Many Saints of Newark follows the future mob as he learns, both the good and the bad, from his extended family in 1960s and 70s Newark. A new video from Warner Bros. introduces us to the cast, many of whom had to take on characters we grew to love (and often loathe) in the HBO series.
"The movie's a prequel to the Sopranos, and it's a movie for people who know and love these characters, but also for people who are experiencing these characters for the first time," says director Alan Taylor. So while you don't need to smile at seeing Corey Stoll as Uncle Junior, or Vera Farmiga as Tony's brutally withering mom Livia, for us Sopranos super fans, it's a kick. For the folks who didn't watch the series (what are you waiting for?), you've still got an extremely talented cast and crew delivering a mob movie—it's fun for the whole (appropriately aged) family!
Joining Michael Gandolfini, Stoll, and Farmiga in the tough job of playing known characters from the show are John Magaro as the young Silvio Dante, Billy Magnussen as the young Paulie "Walnuts" Gualtieri, and Samson Moeakiolia as the young Salvatore "Big Pussy" Bonpensiero. New characters include Ray Liotta as veteran mobster Aldo "Hollywood Dick" Moltisanti, Alessandro Nivola as Tony's uncle Dickie Moltisanti (and the driving force of much of the action), Jon Bernthal as Johnny Boy Soprano, and Leslie Odom Jr. as Harold McBrayer.
Taylor is working from a script from The Sopranos veteran Lawrence Konner, with The Sopranos creator David Chase, who never said never, on board as producer. 
Check out the cast video below. The Many Saints of Newark hits theaters and HBO Max on October 1.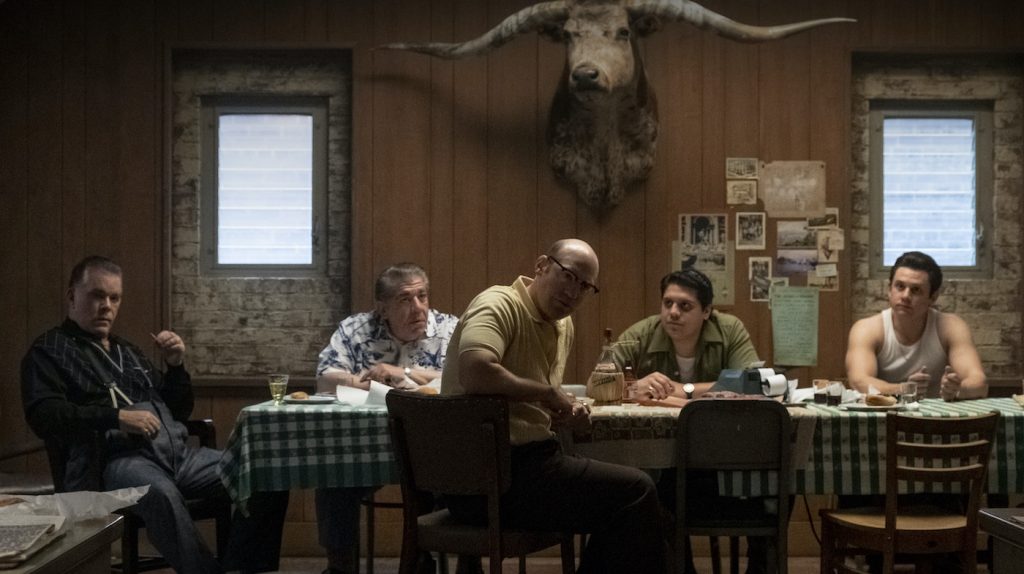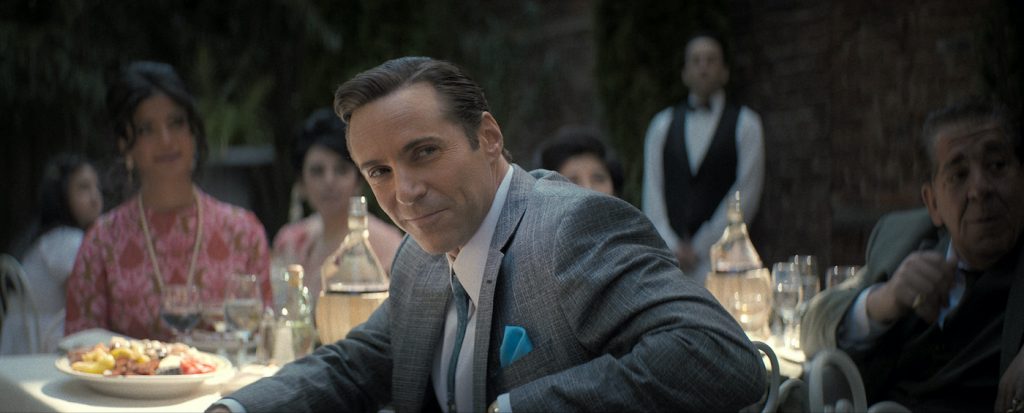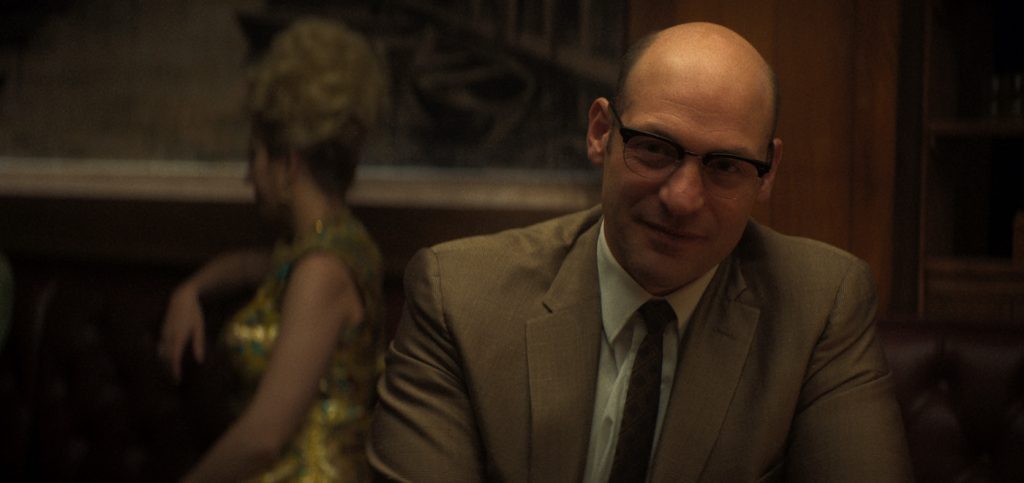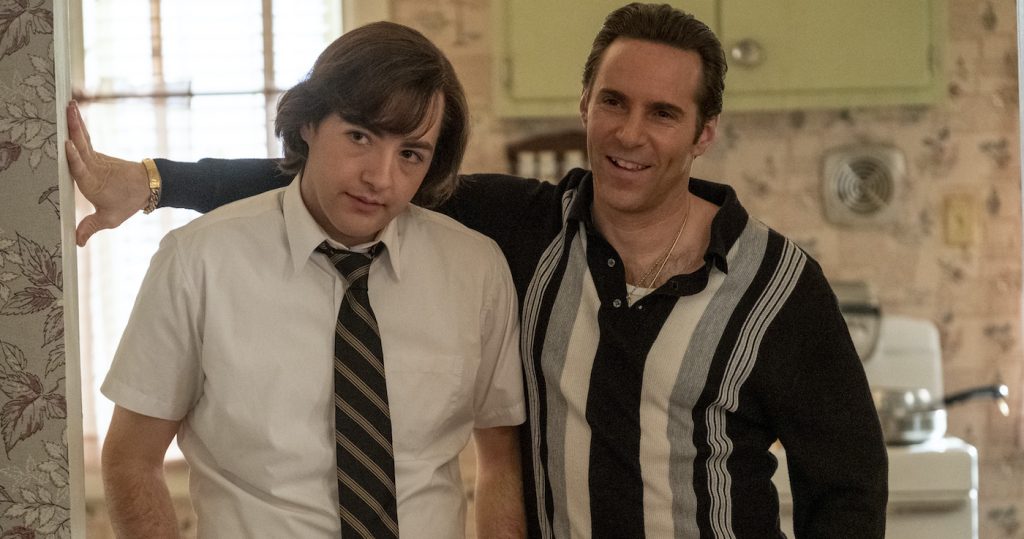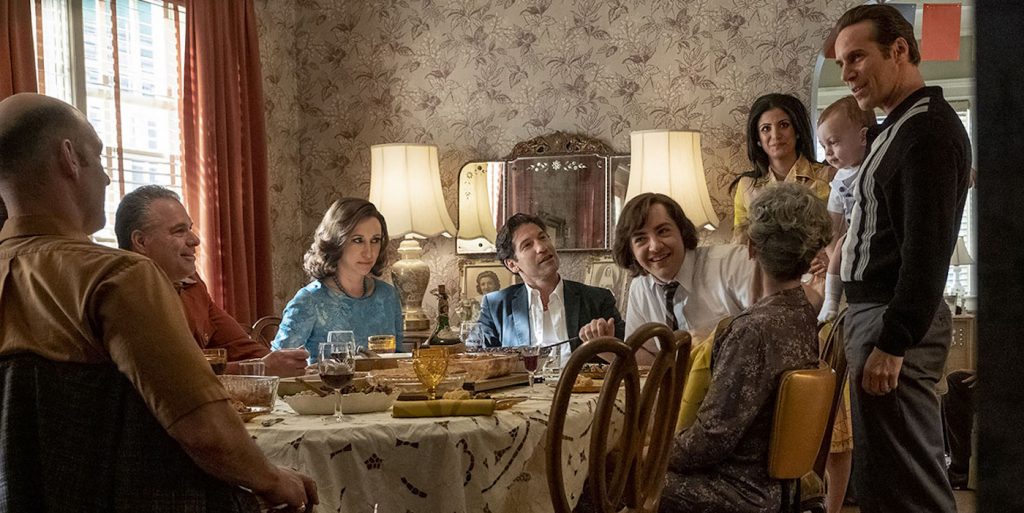 For more on Warner Bros., HBO, and HBO Max, check out these stories:
Emmys 2021: "The Crown," "Ted Lasso" & More Make History
New "The Batman" Photo Teases Upcoming Trailer
New "Dune" Featurette Reveals a Dream Quest for the Ages
"The Matrix Resurrections" Trailer is a Dazzling Head Trip
"The Sopranos" Prequel "The Many Saints of Newark" Reveals New Trailer
Featured image: "The Many Saints of Newark" cast. Courtesy Warner Bros.