Marlee Matlin on Her New Film "CODA" & Its Refreshing Focus on a Deaf Family
Marlee Matlin is unquestionably the best-known and most successful deaf actor working in American film and television. She exploded on the scene with her Oscar-winning performance as Sarah in the 1986 movie Children of a Lesser God and has worked steadily ever since. From her Emmy-nominated performances in Law and Order, The Practice, Seinfield, and Picket Fences to the memorable characters she created for The L Word, and more recently Quantico, she has redefined and expanded what is possible for actors that are part of the deaf community. When her new film CODA premiered at Sundance this year, not only did Apple buy distribution rights for the record-breaking price of $25,000,000, the film scooped up the festival's major awards, including the Grand Jury Prize, the Director Award for Siân Heder, as well as the Best Ensemble and Audience Awards.
CODA is about Ruby (Emilia Jones), a Child of Deaf Adults. The only hearing person in her deaf family, Ruby struggles with choosing between pursuing her love of music in college and staying home to help with the family fishing business. Matlin plays Ruby's colorful, earthy mom Jackie Rossi, and is part of an exceptional ensemble cast that includes Troy Kotsur as her husband, Frank, and Daniel Durant as her son, Leo. 
The Credits spoke with Matlin through her longtime interpreter Jack Jason, who himself is a proud CODA, about the new film, what she loved most about playing her character, and why onscreen representation from the deaf community is so important.
Congratulations on the Ensemble Award at Sundance. It really speaks to the tremendous chemistry of the cast. How was the dynamic of that closeness and comfort with each other built? Did you have a rehearsal period? 
Troy and Daniel and I knew each other, having worked together, three of us in other capacities, in other projects. We didn't know Emilia, so we had rehearsal. It was about two or three weeks that we were able to rehearse, and the dynamics were beyond remarkable. This was a project that was unusual for us. You'd never seen anything done like this, with three actors playing roles authentically in a film that included our language. We had an opportunity as deaf actors to work together as a whole cast with people who wanted to understand our language. There was such mutual respect going on. And then to have Emilia hop onboard was magical. She was magical.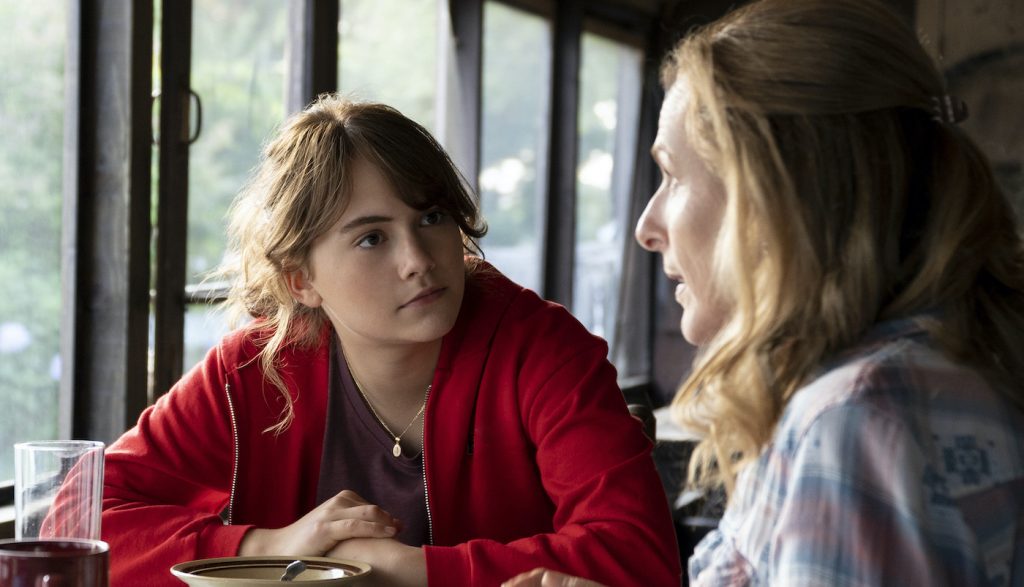 What did Emilia bring to the project?
First of all, she's a beautiful person, and she's so talented, but she was ready. She was ready to work with us. She was ready in terms of her learning sign language, and she wanted to learn beyond what she'd already learned. She wanted to learn how we all work together as actors, and she was eager enough and open-minded enough to understand how it all works on the set with sign language and people who happen to be deaf. And you know we used interpreters, and we used our language, and we had a sign master, but it worked like any other set. You know how it works when you're with new actors, and you're trying to figure out the chemistry? In our case, it was like 110% above and beyond what you typically find. It was magical. And it was even better when we started filming. Every day was above and beyond what we had experienced in rehearsal. You know how you've got to get up and go to work like, 'Oh another day. Another 14 hour day.' In this case, it was like, 'Hey, I'm looking forward to this!' It was really exciting.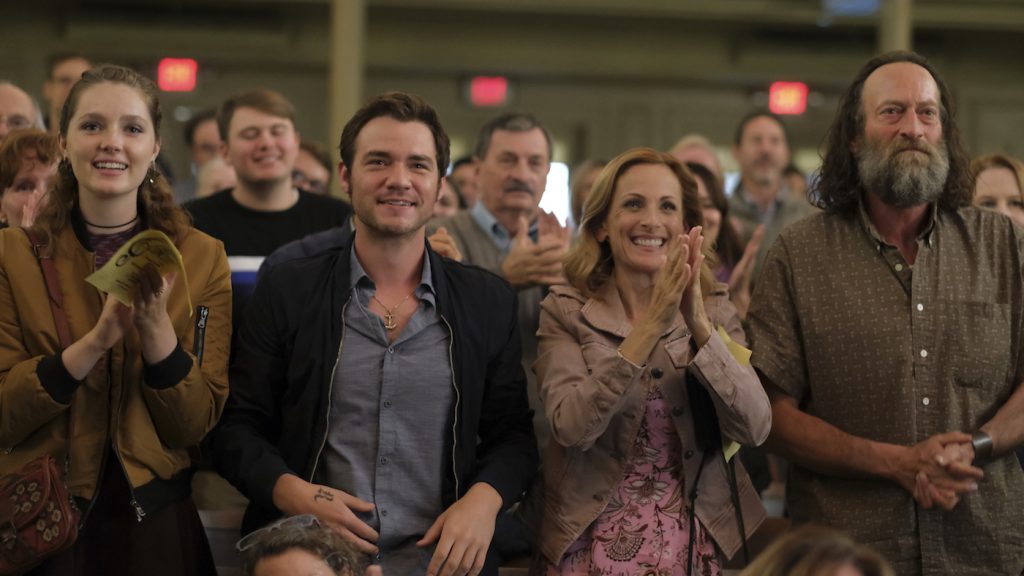 Jackie is such a rich character. How did you approach playing her? 
I just played along with what my gut told me Jackie would do in a scene. She had a set of characteristics that I'd never played before. It was just liberating for me. There was humor and there was pathos, it was something that just felt so freeing. I had a great time with it. I was definitely in my element.
What resonated the most with you about her? 
I'm playing a deaf character as authentically deaf. I usually don't get that kind of opportunity, without using my voice, just signing full-on, 100%, using my face, using my body, diving right into ASL. That's what you'll see when you see deaf people in the grassroots community. They're comfortable in their environment. I didn't feel there was any sort of limits put on me as an actor in sign language, I had so much fun with it. I asked Siân if what I was doing was okay, and she said, 'Absolutely! Go for it! Just jump into the character.'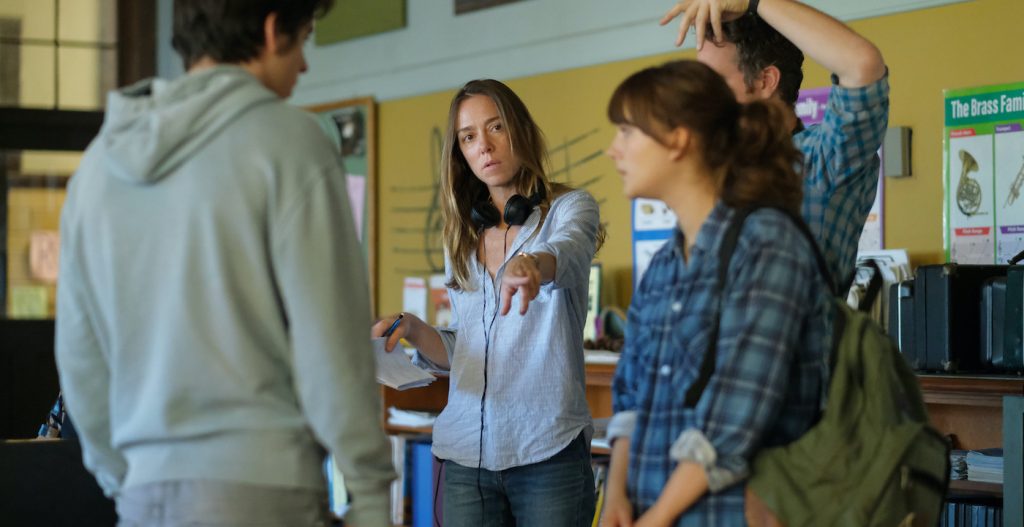 One of the things that makes this story so universal is the way this family relates to each other in such specific, unique ways, as every family does, with a sort of emotional shorthand based on family history, but in this case, the shorthand has its basis in deafness. 
Having grown up in Chicago, I was hanging out with a family where there were two deaf kids, deaf parents, and one hearing stepson. I hung out with that family. I grew up with those deaf kids. We went to the same schools. I remember very well being fascinated with the dynamics that took place in the deaf household. There were no communication barriers. There was just free communication. In my situation, I was the only deaf person in my family. Everybody else was hearing, and I didn't have the same freedom of communication. There's nothing wrong with that, but I remembered in their family they would do things like switch the lights off and on. They would hit the table to get each other's attention, like slam on the table like we do in the movie. I mean, they were just like any other family, except they couldn't hear. They were all deaf, but they found ways to communicate. I remember using that as the basis for my work because it was so fascinating to me growing up. I watched this firsthand, and it was so interesting to me. So I used that dynamic in CODA.
CODA shows what a culturally deaf family is, which includes both hearing and deaf family members. Cultural deafness is something a lot of hearing folks don't know about. Can you explain why it's so important for audiences to see that?
It's a culture that I think it's been overlooked. It hasn't been acknowledged or even given its due respect. But then again, I can't necessarily blame hearing people, because they probably have never been exposed to or probably never even had the opportunity to see deaf people in person. But now as a result of watching CODA, they can understand that cultures involving deaf people really do exist, and it's been around for the longest time. It deserves to be recognized. It's a beautiful culture, and I'm so proud of it to be part of it. It's so dear to me. The language, the history, the relationships, it's my life. And I hope that hearing people come away from this movie learning that when they see a deaf person the next time on the street, in a restaurant, or in a movie theater, or wherever, they can now understand and appreciate them, that they are just people who don't happen to hear, but who have their own very rich culture, and that we are as varied as the people who can hear.
CODA debuts in theaters and streams on AppleTV+ on August 13th.
For more stories on Apple TV series and films, check these out:
Emmy-Nominee Hannah Waddingham on The Joy of Making "Ted Lasso"
"Ted Lasso" Season 2 Trailer Reveals AFC Richmond's Quest For Glory
Justine Seymour on Outfitting the Fleeing Foxes of "The Mosquito Coast"
Featured image: Emilia Jones, Troy Kotsur, Marlee Matlin and Daniel Durant in "CODA," premiering globally on Apple TV+ on August 13, 2021.