"Loki" Makeup Department Head Douglas Noe on Designing Misfits & Minutemen
In ancient Norse mythology, Loki was a shape-shifting trickster inviting difficulty upon his companions as well as himself. In director Kate Herron's new Disney+ series, Loki (Tom Hiddleston) is true to his Norse roots. His journey begins with an arrest, having crossed a power-sapping organization called the Time Variance Authority. Loki is accused of being a variant, an offense that causes time-branching events that, to put it briefly, messes up the general order of things. The rigid folks who run the TVA can't have this, so the institution intends to do away with Loki. However! There's another Loki out there, better adept at hiding and causing worse havoc. The detained Loki gets a second shot, if only to help locate his counterpart on the loose.
At first, it seems like a pretty good gig. Loki's primary caseworker, Mobius (Owen Wilson), is a cool dude as far as the strangely personality-less weirdos who staff the TVA, and the god soon finds himself on interesting field excursions to catch alt-Loki. When they do find her, however, Loki joins her chaotic world — Sylvie (Sophia di Martino) isn't causing branching events for fun. She's trying to take down the TVA.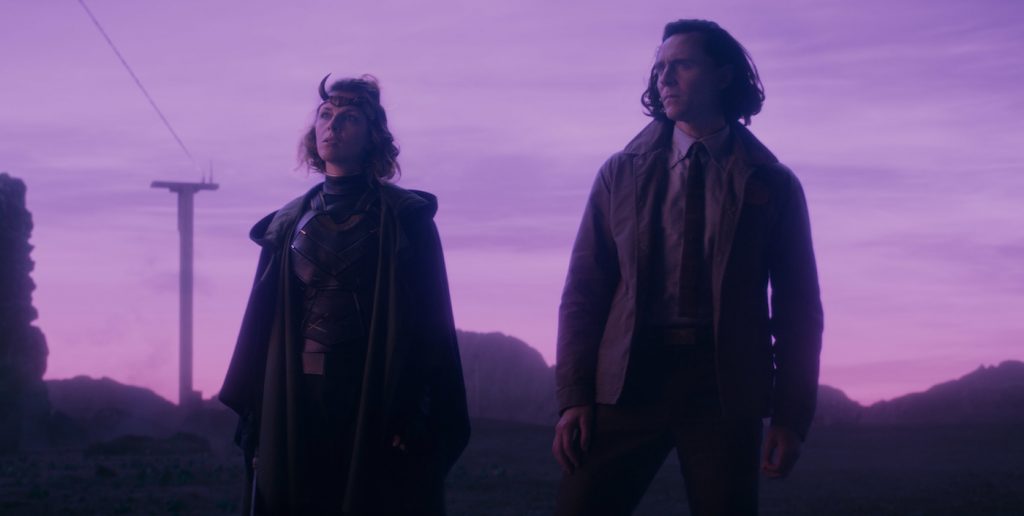 In the windowless, orange-themed TVA offices, there's a claustrophobic sense of being in a 1970s time warp. Elsewhere can be and look like anywhere, from a post-apocalyptic hellscape to a bland, present-day big box store. The characters appear consistent wherever they are, an intentional choice by the head of the makeup department, Douglas Noe (Avengers, Captain Marvel, The Hunger Games). "Because we kept things, especially in the TVA, a bit timeless and natural, we leaned into the lighting. If it was going to change and make somebody pink, purple, or blue, we let it be what it was," he says.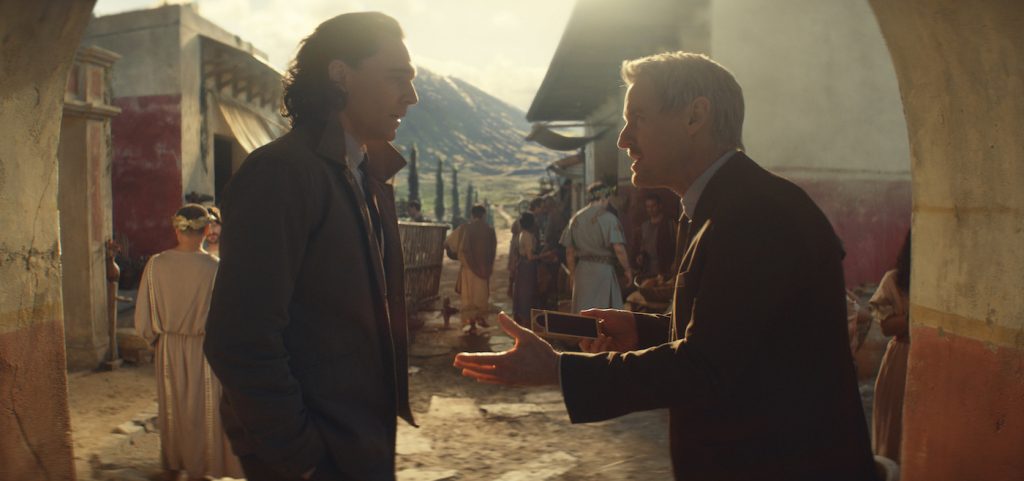 With Loki himself, Noe has a decade of experience keeping the character consistent. A move to New Mexico first brought Noe onto the Avengers set ten years ago, as a local hire brought on by Robert Downey Jr.'s makeup artist, John Blake. "I was given a choice to do Renner and Ruffalo or this new guy named Tom Hiddleston, who was in this movie Thor. I thought well, that sounds fun." Noe has worked with Hiddleston in most of his films since, turning up Loki's vanity in Ragnarok, dialing it down in Infinity War, and bringing the character back to his aesthetic roots for Endgame.
Noe describes the Loki set as notably collaborative and well-thought-out. "There's a lot of getting to know you that's not necessary because we all share an artistic, almost eccentric mindset." The result is a group of characters who appear surprisingly real, no matter how wild their environments are. The worse things get, the more distinctly realistic the under-eye bags and forehead wrinkles become. "In one way, for everybody, it was all about keeping it natural," the veteran makeup artist says. "I'll take Sylvie, for example. Enhancing her natural beauty but allowing for, not the flaws or imperfections necessarily, but for the narrative of the script to show from chin to eyebrow on the face." And for a character like Mobius, a jocular spot of comic relief who doesn't physically fight but nevertheless transforms into one of Loki's closest allies, "the comic books dictate a lot to us. When we start these creative discussions we start there," says Noe. (The silver hair, however, was Wilson's own idea.)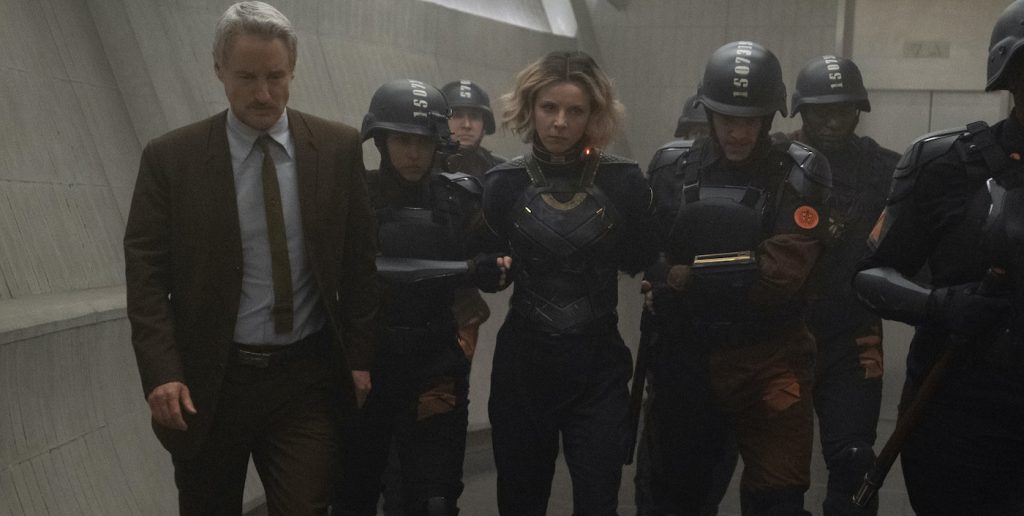 On the other side, the makeup department head tried to ensure a sense of what the characters were going through was present, whether or not it was visible to viewers. "When Loki gets thrown into the bookcase by Sylvie, he comes down and has a slight cut in his right temple. You're only going to clock that from forehead to chin, but you're definitely going to feel it everywhere else because it's another layer of character within the makeup." And with so many Lokis running amok that one of them takes the form of an alligator, layers of character are crucial to the character's journey through an ultimately rebirthed multiverse.
For more stories on what's streaming or coming to Disney+, check these out:
Deadpool Makes His Pitch to Enter the MCU in Hilarious "Free Guy" Reaction Video
Watch The Trailer For Oscar-Winner Domee Shi's Debut Pixar Feature "Turning Red"
Wes Anderson's "The French Dispatch" Wows Cannes Crowd
"Black Widow" Stunt Coordinator Rob Inch on the Art of Adrenaline
Featured image: Loki (Tom Hiddleston) in Marvel Studios' "Loki." Photo courtesy of Marvel Studios.