"In The Heights" Director Jon M. Chu on Capturing a Neighborhood's Magic
Director Jon M. Chu had to become "a complete listener" to bring the story of the largely Latinx community of In the Heights to life. In an interview, Chu talked about the connections he felt between his Chinese heritage and the characters in the film. He also brought the exuberance that made his previous films, like Crazy Rich Asians and Step Up 2, so vibrant.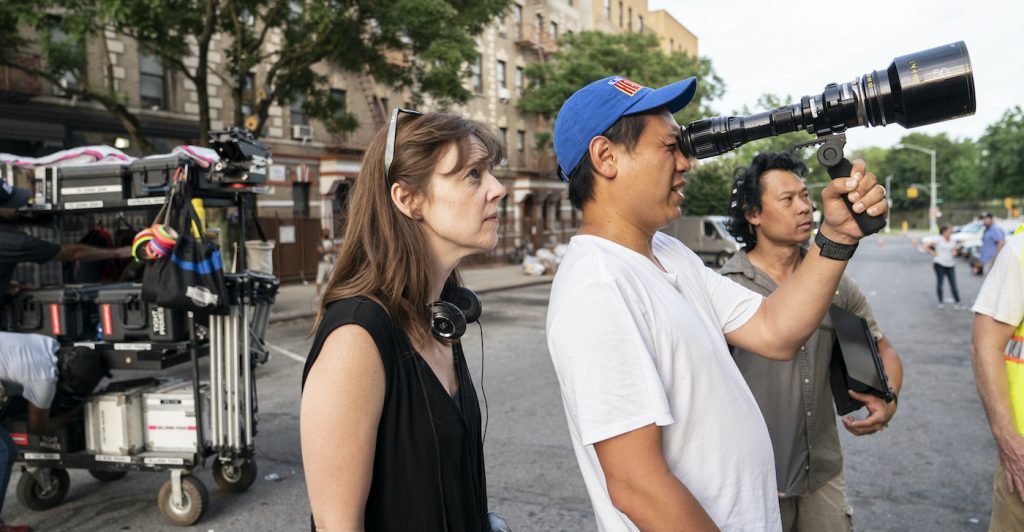 How did you focus on the specifics of the Latinx culture for the film?
The whole time I was learning. I had to be a complete listener. My whole process was about "I'm not from Washington Heights. I'm not Latino. I knew what the importance of those details were in Crazy Rich Asians, even as simple as four friends driving at night." The number of emails and letters that I got about that moment of just seeing people in that film, aspirational as friends. So, I wanted to protect that in going into In the Heights. I kept my ears and eyes very open, whether it was a crew member or a cast member, [writer] Quiara Alegría Hudes, [composer and lyricist] Lin-Manuel Miranda, to speak up to say, "Hey, you know that dish that they're making that's never been on film? You've got to get that close up." So, there's a breakfast scene in the opening number with the Dominican family. We do this close-up on their breakfast and, and I hear hoops and hollers every time that shot is shown. It was such a random moment of like, "Yeah, do the close-up." But when you see that impact, you know how important that is. Even when we did Carnival de Barrio, we didn't have all the flags [from all of the characters' nationalities] there on the day. And someone said, "If you're going to put one flag up there, you better get all the flags there." And so, we digitally put in some extra ones that we were missing on that day. And it's amazing when you put that shot in the trailer people are freeze-framing it and being so proud to post that and say, "Look, that's my flag in a movie." I didn't understand that before. That only happened because of conversations.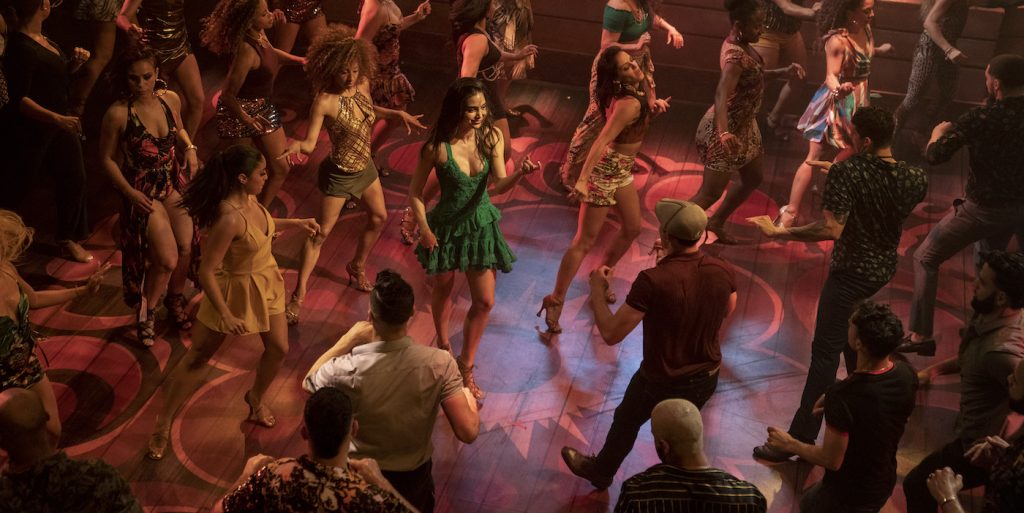 The musical number in the pool is so joyful. I loved it.
We had the best pool tour guides in the world in Lin-Manuel Miranda and Quiara Alegría Hudes. As we were walking around the neighborhood, I remember seeing this building at the end of the block. "What's that?" I asked, and Quiara's like, "Oh, that's the public pool." "That's where you went swimming? Let's go check it out," I said. Quiara said, "Yeah, this is our pool." I thought it was a joke when she said, "How cool would it be to do a big Busby Berkeley or Esther Williams style number with the whole block here of all shapes and sizes and ages and skin tones there? How beautiful?" And we laughed about it and got in the van. As we're driving back, we're like, "Oh, we have to do that; we have no choice anymore." As all the producers' jaws dropped on the floor. "How many extras is that gonna take?"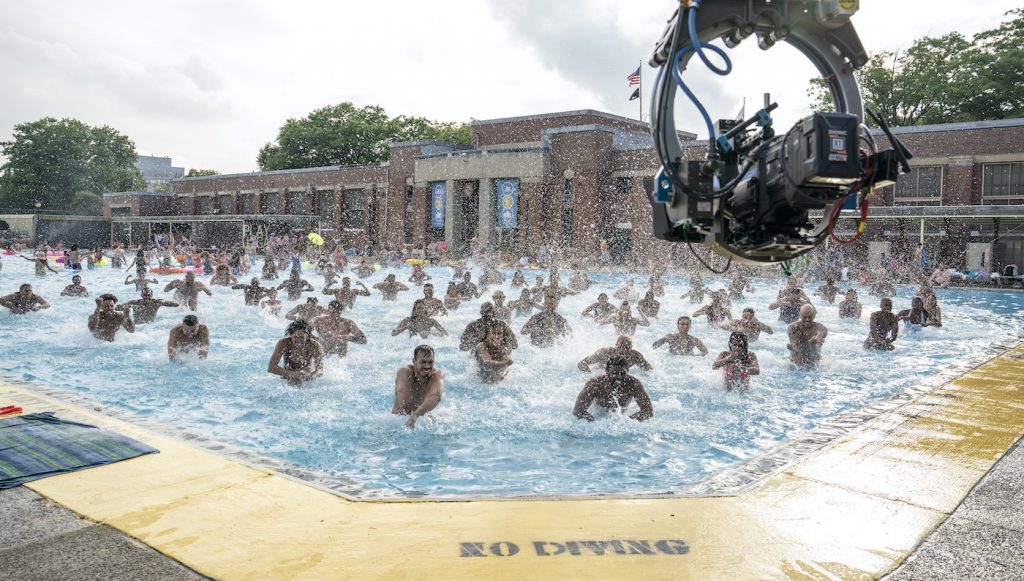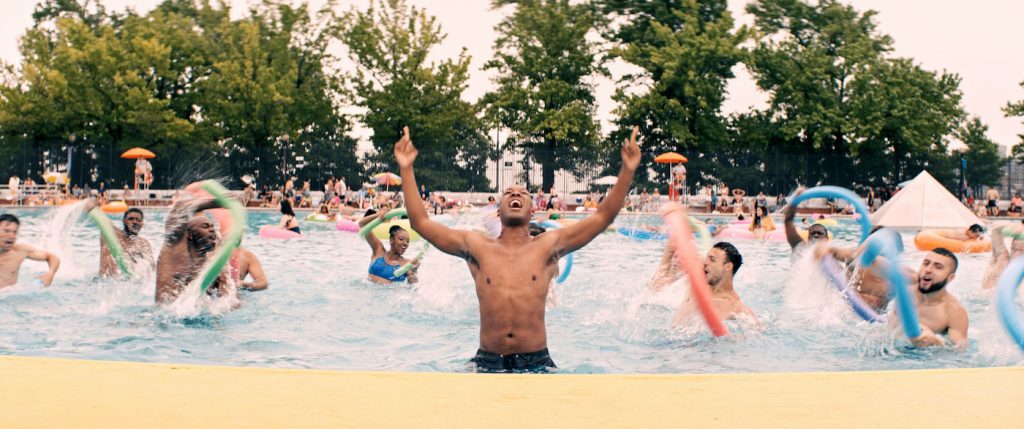 So you just went for it.
And you know what, it made a difference to go there. Someone asked, "When they get into the fantasy, should they all match?" And we're like, "No, they should all have their own styles and hair colors and bathing suits." Like, that's the whole point. Tattoos or not, you could show that they could be as beautiful and elegant as any of those old Broadway or those old Hollywood musicals. And yet these performers were not able to be in those films or musicals back then. So that was a huge moment for us in the movie.
The festival scene must have been another massive undertaking, with so much going on.
We shot the Carnival del Barrio scene in one day. I think it's like eight minutes of screen time. It was nuts. The best thing about that is in the rehearsals, they could do the whole scene live. Like we could take that and just go on a stage and they could just do it all the way through for a live audience. All the actors knew how to do all the dances in there, all the background, they knew exactly what was happening and I just had to catch it.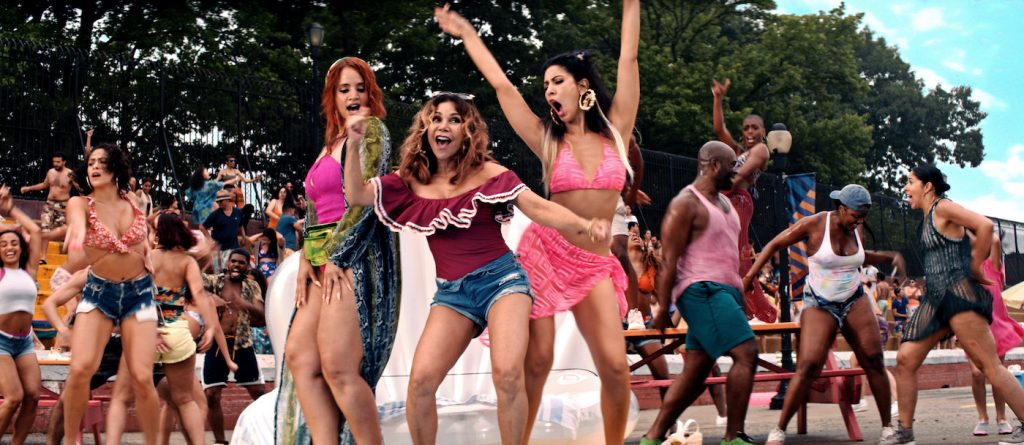 Alice Brooks, our amazing DP had all her nets out and we were catching butterflies. And Chris Scott, our choreographer, and Eddy Torres Jr, our amazing Latin choreographer, really created a piece that had to feel authentic and genuine, especially as we go around to the dances from the Dominican Republic, dances from Mexico, dances from all these places, and have all the different styles be a part of it.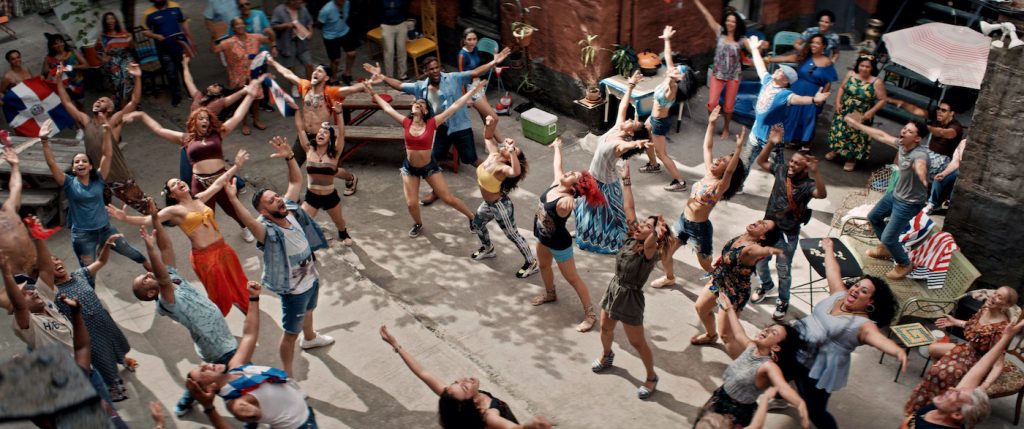 It was one of those days, probably the most energetic, most beautiful shooting day of my life. We were exhausted by the end, I called "cut," and the dancers did not stop! They kept cheering and dancing. The background started the crowd, they started jumping up and down, the crew members got off the cameras, they're all jumping up and down. And Lin is on that fire escape, and he's looking down because he can't move because he has a camera on him. And they all look up to him and start chanting "Lin, Lin, Lin, Lin, Lin," and he is just bawling because he manifested this. He didn't have a role for himself in the theater. And so, he wrote it. His community didn't have roles for them. So, he wrote it. And now here they were making a movie about it. And that was when we knew this was much bigger than ourselves at that point.
I remember one of the background extras said, "You know, this park has been only shot in Law and Order where there's a murder and police officers. The fact that we get to be extras and have a picnic and a dance party, that's never happened at this park, in a movie before, or in a TV show." And I just think that that was when they put that on you, you just know that everyone's giving their all because of that.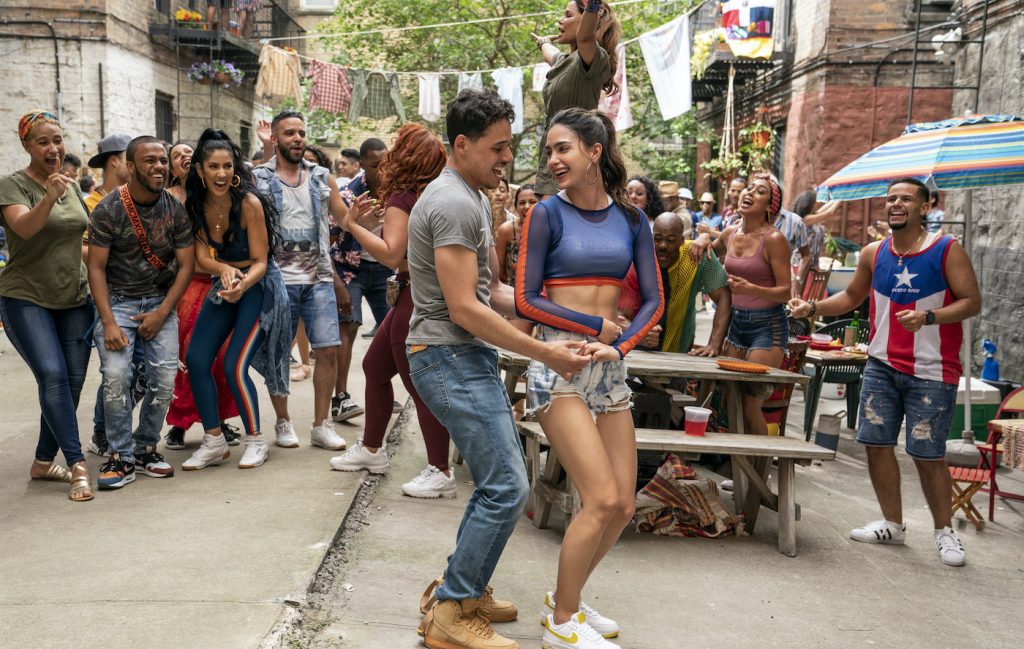 Of course, we were all very disappointed that the movie got delayed last year due to the pandemic. And yet somehow it seems perfect, that it's coming out right now. What do you think is meaningful about this particular moment for this movie?
We went into this trying to tell the truth. The music is written about the truth of growing up and the struggles and what it feels like to feel powerless sometimes. But there is community and family that will get you back up and that there's so much hope and so much pride in life amongst people that maybe if you don't know, you might just pass by that bodega on the corner. But what I love about this is now, because of the relevance of the last year, that we could wait and somehow that this movie would find its moment to come out. And somehow it would be Washington Heights. This is a neighborhood that knows struggle. And they would be the ones to guide the whole world on how to get back up again, and how to turn to each other again, and to say, "I see you my neighbor, and I'm going to help you no matter what it takes through song and dance." What a moment that they are going to lead this way out!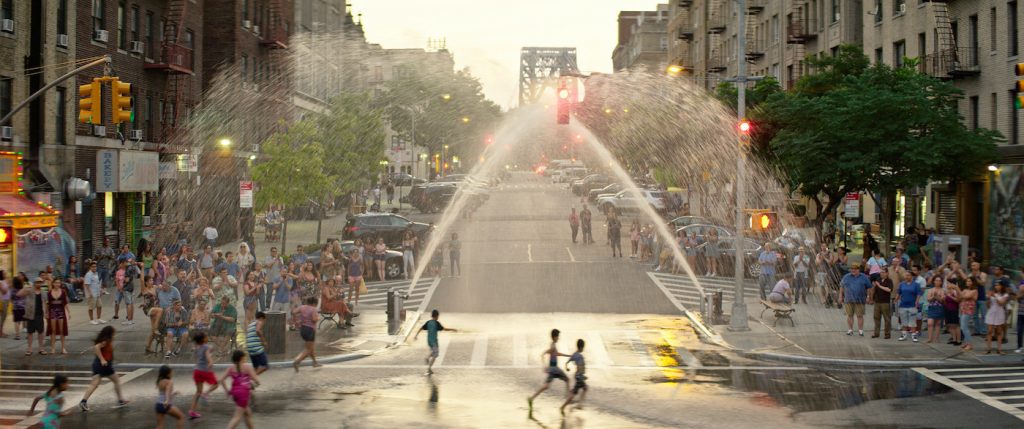 In The Heights hits theaters and HBO Max on June 11.
For more on In The Heights, check out these stories:
"In the Heights" Choreographer Christopher Scott on Dancing in The Streets
Playwright & Screenwriter Quiara Alegria Hudes on Adapting "In The Heights" for the Big Screen
Watch the First 8 Minutes of "In The Heights"
Featured image: Caption: Caption: (L-r) DP ALICE BROOKS (foreground), director JON M. CHU, STEPHANIE BEATRIZ and DAPHNE RUBIN-VEGA on the set of Warner Bros. Pictures' "IN THE HEIGHTS," a Warner Bros. Pictures release. Photo Credit: Macall Polay