Creating the Wonderful World of Disney+'s "The Mysterious Benedict Society"
They met in an improv group while students at Brown University, and joined forces as screenwriters after graduating. Some three decades later, Phil Hay and Matt Manfredi have racked up a noteworthy roster of film credits that include Destroyer, The Invitation, Ride Along and Ride Along 2, and Clash of the Titans. Their finely-tuned creative process moves from talking deeply through plot points to outlining extensively to splitting up scenes to write individually before reconvening to edit and polish — almost always while sitting in the same room, says Hay.   
Staying accountable to one another is also key to getting the job done and proved especially valuable in another, somewhat larger writers' room they recently were a part of, for The Mysterious Benedict Society, which premiered at the 2021 Tribeca Film Festival and began streaming on Disney+ on June 25. The eight-episode series, created by the versatile duo, marks their foray into television and had them penning dialogue and directions with showrunners Todd Slavkin and Darren Swimmer and other writers.
Based on Trenton Lee Stewart's best-selling novel of the same name, and wrapping this past February after a five-month shoot in Vancouver, The Mysterious Benedict Society is a quirky, fun, and timely romp that follows four gifted orphaned children as they save the world from a debilitating state of anxiety brought on by a barrage of bad news. Emmy winner Tony Hale — as both Mr. Benedict, who recruits the tween team, and Mr. Curtain, who is behind the crisis — stars alongside Kristen Schaal and a talented ensemble cast.
The Credits chatted with Hay and Manfredi about adapting the beloved book, landing Hale for the lead(s), and working on the shoot from afar. This interview has been condensed for length and clarity.
Your body of work is quite eclectic. What about this story, ostensibly for kids and families, made you want to become involved and adapt it?
Phil: At least for me, what really drew me to this was the sense of sophistication in the book and the sense of the wit and playfulness, and honestly the sense of addressing some really big things. We're trying to tell a story about an age where there's a plague of anxiety on the world that we're depicting, similar to the world that we live in. This was a welcome chance to work on something that was coming from a different life force, you know, a very positive, very empathetic life force.
Matt: Yeah, the books are so full of joy and they're never 'kiddie.' It treats kids with a level of respect and sophistication. And also, the kids are orphans or they've been abandoned, so there are a lot of very deep themes going on. There's an undercurrent of stuff going through this lighthearted adventure. And we also like the opportunity to just be really weird [laughs]. It's a very strange and weird and offbeat show.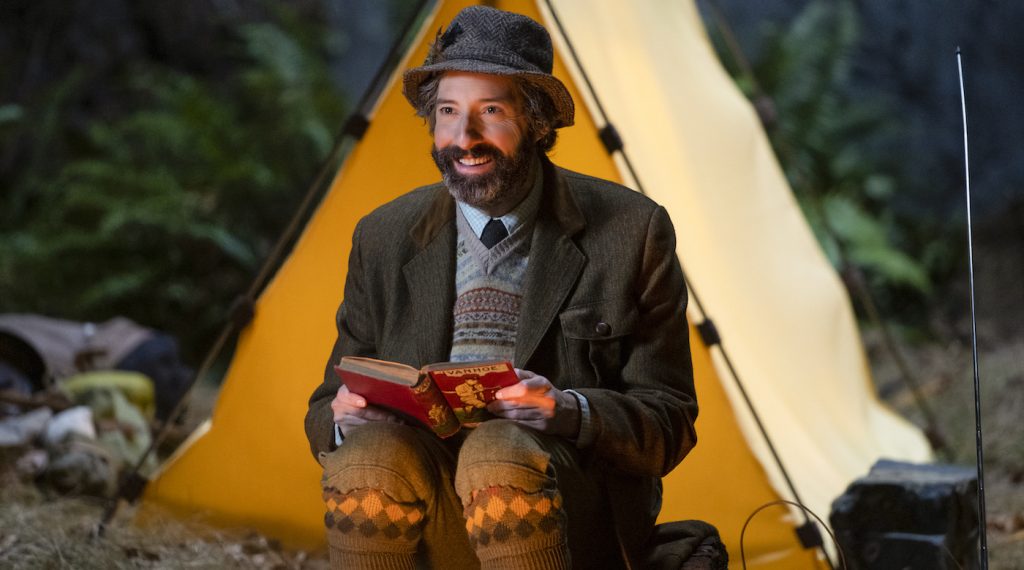 What are the challenges of creating content that entertains both children and adults?
Phil: We just inherently had a take on this material. We never ever looked at it as a 'kids show.' One of the biggest changes we made from the book was to create a very large parallel storyline for the adult characters, but again, the kids in the show feel very real and very clear-eyed. Some of the most sympathetic moments that these kids have is their ability to look at a world that is very stressful with a sort of emotional honesty and vulnerability.
Matt: When we sold the show, it was originally going to be on Hulu, and when we were moved to Disney+, which we were really excited about — we were already a few episodes in — there was never any pressure to change it to fit 'the Disney model.' I think that their vision for the show was definitely aligned with ours, so we felt creatively supported and it was just a complete positive in terms of landing at that home.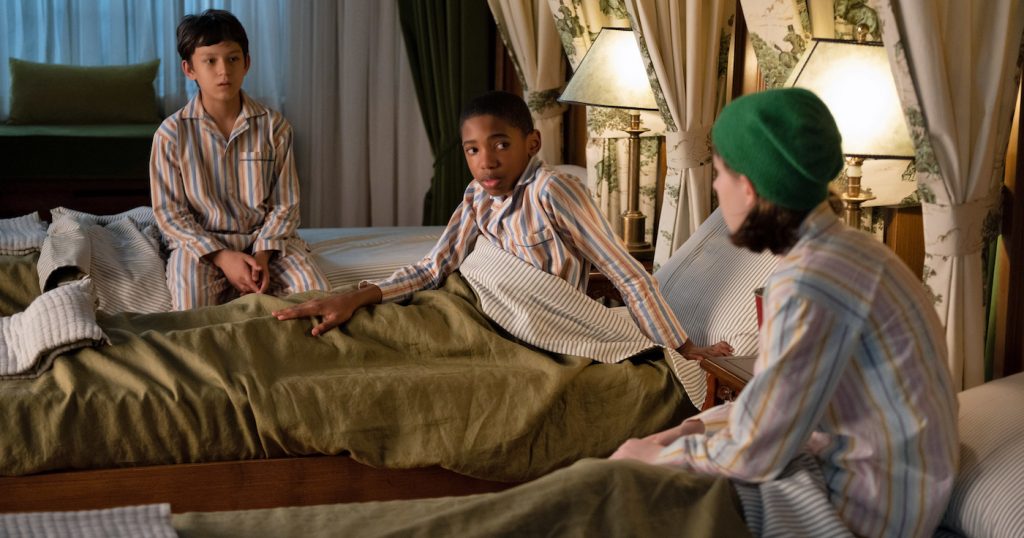 Switching networks mid-stream must have been scary.
Phil: It can often be very difficult to switch networks or switch studios along the way. The thing that was great about this experience with Disney is they just immediately put all their muscle behind what we were trying to do and accepting that it was — and loving it, it seems — that it was strange and offbeat, something that had just an individual character.
Were you regularly on the set?
Matt: We were not. We were watching from monitors in our respective homes because we were starting right in the middle of the pandemic and they were very limited in terms of who could be on set. As much as we wanted to be there, we had a fantastic, creative team with incredible communication, so we watched from monitors at home every take of every show and we would text up notes to the director's assistant and to the script supervisor and we would be able to communicate that way.
Phil: It was a very unique experience to produce something this way. Normally, we would have been there. In many ways, it was strange being remote, but in another way, we could be there all the time. And interestingly, between setups, we could be in a production meeting for the next episode or looking at costumes for three episodes down the line. We did a lot of Zoom cocktails with Tony Hale that were wonderful.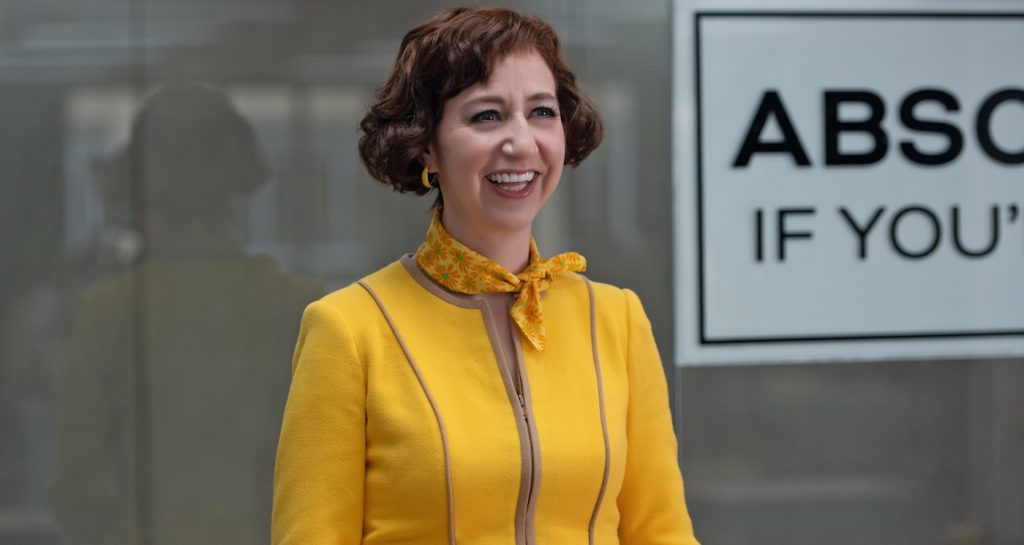 Let's talk about Tony Hale. Why was he the one to play not one role, but two, as Mr. Benedict and Mr. Curtain?
Matt: He was the one. He came up incredibly early in the casting process and once his name came up, we couldn't see anybody else. In the book, Benedict is a little older and we wanted a little bit more of a paternal as opposed to a grandfatherly vibe between him and the kids. We're such big fans of Tony. He's so, so funny. But what we love about him is he's got a real soulfulness. He kind of exudes kindness and heart.
Phil: It's very rare when you have that feeling, 'oh, this is the person,' and then of course what are the chances that we'll actually be able to get him? We clicked with him right away. We were so grateful because it really is impossible for us to imagine anybody else in this part because he carries the values of the show.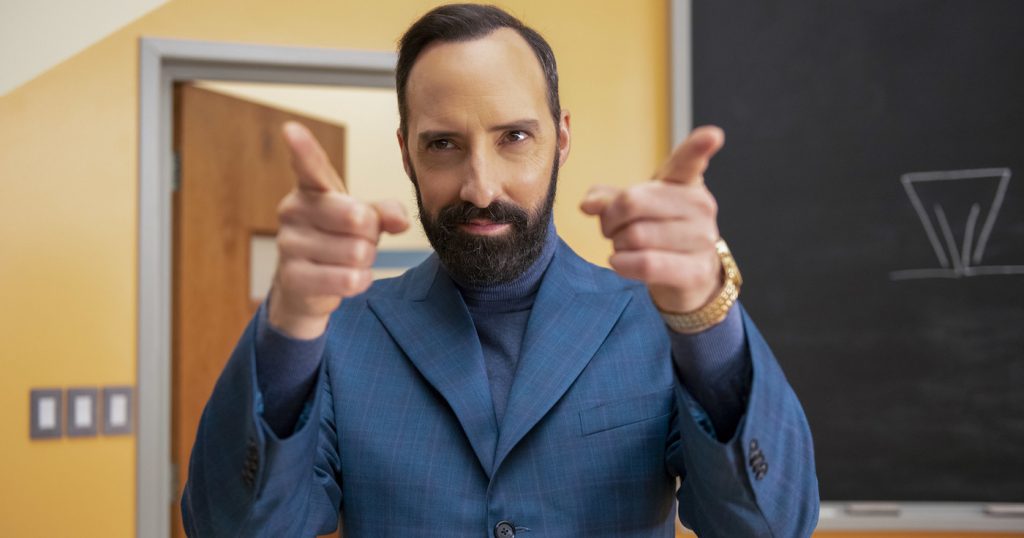 How did he go beyond your words on the page?
Phil: He really bought into the voice that we were bringing to the characters and to the show and very deeply connected with it, so we were on the same page from the beginning. But we had this ritual where the week before shooting any given episode, we would just walk through the entire thing with Tony on Zoom. It's really fun when you get to this level with an actor, where it's really microscopic, targeted, interesting things about a word choice, where to place a pause — it's really precise. And sometimes those sessions were him asking us for more background on why things were happening, and so it was a very fertile time.
Matt: I probably would have said the exact same answer as Phil. But this cast that we had, it was such a pleasure to work with them, because their questions were thoughtful and precise. The amount of time they spent thinking about their characters and the questions they came up with were so much fun to discuss and go through.
For more stories on what's streaming or coming to Disney+, check these out:
New "Black Widow" Images Herald Marvel's First Phase 4 Film
Three New "Black Widow" Videos Highlight Villain Taskmaster & More
New "Shang-Chi and the Legend of the Ten Rings" Reveals The Mandarin
What are "Black Widow" Villain Taskmaster's Abilities?
Featured image: L-r: Ryan Hurst, Emmy Deoliveira, Mystic Inscho, Seth Carr, Marta Timofeeva. Courtesy Disney/Diyah Pera.