David Oyelowo on His Stirring Directorial Debut "The Water Man"
David Oyelowo was looking for a very particular kind of project when he read Emma Needell's script for The Water Man back in 2015. The veteran actor is a passionate fan of a specific kind of nuanced, expansive child-led films that one could argue had their heyday back in the 1980s. "The films I had loved growing up were E.T., The Goonies, Stand By Me," Oyelowo says, "I wore the VHS down watching them." For a certain generation (mine, for example), these were the films that sparked a lifelong love of movies. They also seem to represent a bit of a bygone era of kid's movies, when the effects were largely practical, the stakes were highly personal, and the lines between fantasy and reality, between a child's imagination and an adult's refutation of such, was the stuff of movie magic.
With Needell's script for The Water Man, Oyelowo found what he was looking for. So much so, in fact, he decided instead of just producing the film, he would make his directorial debut with it. Oyelowo now had his chance to make the kind of quest film that he'd loved as a kid. Gunner (Lonnie Chavis) heads off into the woods to try and find the titular Water Man in order to save his sick mother, Mary (Rosario Dawson). Enlisting the help of a mysterious girl about his same age, Jo (Amiah Miller), Gunner plunges into a dangerous world of howling wild horses and raging rivers, all in an effort to find a man who supposedly drowned, but rose from the dead, a hundred years ago. A great adventure ensues.
We spoke to Oyelowo, who also co-stars in the film, about being drawn into the world of The Water Man, what he learned about directing, and getting potent, emotionally nuanced performances from his child actors. This interview has been edited for length and clarity.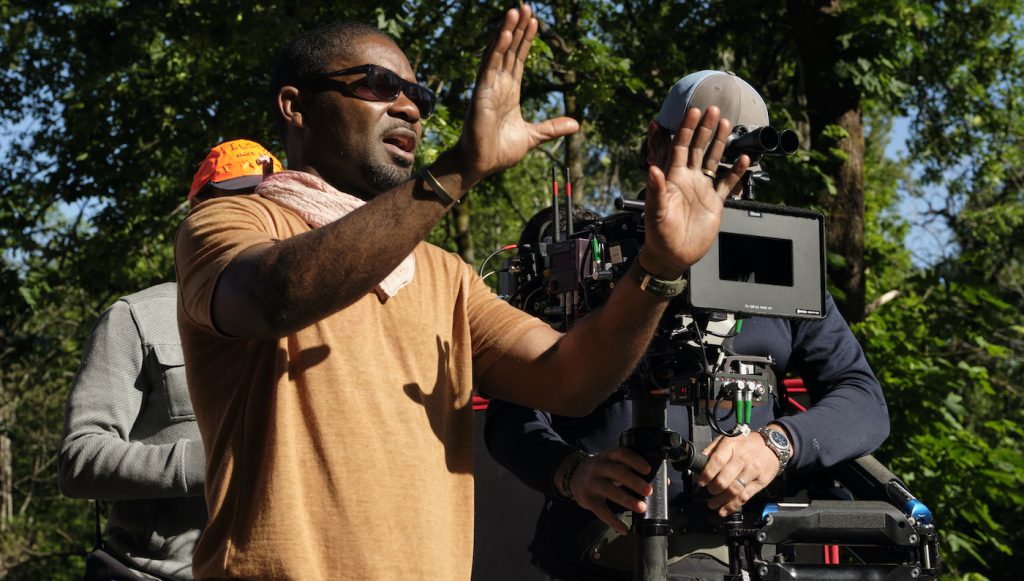 Your film, much like The Goonies, is pretty epic in scope—you've got lots of outdoor shots, wild horses, a raging river, fire—tell me a bit about the production itself.
I wanted to be ambitious with it because I wanted that scope, not only because of the cinematic element but because of the terrain that is a child's imagination. When you think about E.T., it starts small, it starts intimate. The father's gone, the mother's trying to deal with her kids who are wondering where's dad, and then boom, adventure hits. With The Goonies, there in this small town, they're all just messing about as kids, it's looking like they're going to lose their homes and their community is going to get broken up, and boom, adventure hits. Stand By Me, same thing. There's a dead body somewhere, should we go find it? I don't know, that's a bit weird! Okay, let's go! Adventure hits. So that's the terrain of a child's imagination where this weird close relationship between reality and fantasy exists, and it just makes for such incredible stories.
And in the case of Gunner, who's a budding graphic novelist, his imagination spills out into the forest, which is very real and very dangerous.
You have to have terrain and scope that are commensurate with how a child sees the world. That's how we zoned in on the Pacific Northwest as a place to shoot the film because we wanted a place that didn't feel dependent on VFX for a child's imagination. You don't have those things for your imagination. Literally, a shadow on the back of your door when you're going to bed, you cannot convince me that's not the bogeyman. That's the kind of thing I wanted to create with the film.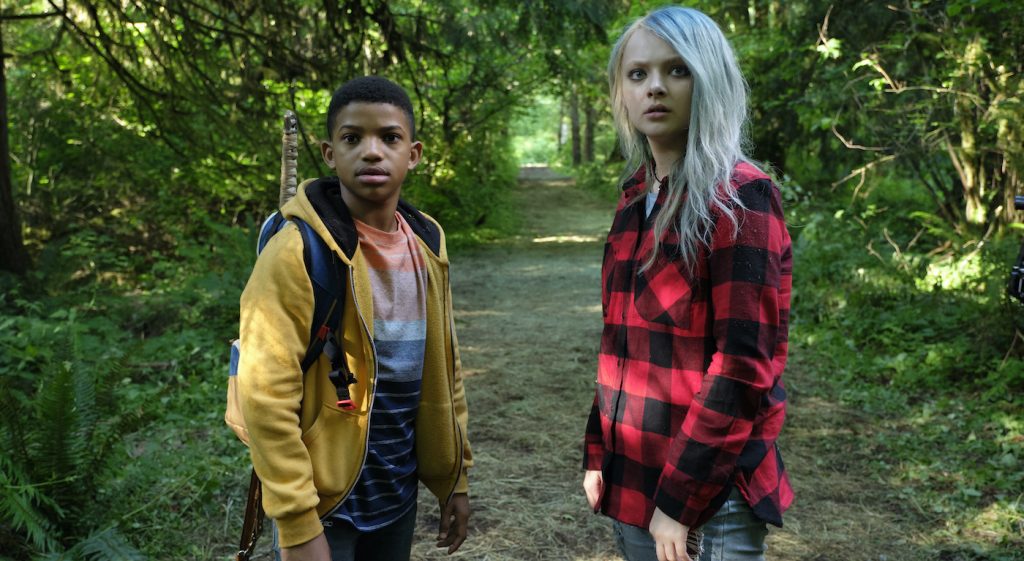 How did you walk the line between Gunner's imagination and the practical effects?
Some of it was to do with necessity being the mother of invention. In the script, originally, that sequence where we tell the Water Man's story—as beautifully done by Alfred Molina—was a live-action sequence. Now that's a very expensive sequence, with the dam breaking and the Water Man drowning, and it's set a hundred years before our film is set. So the fact that Gunner is working on a graphic novel helped. I'd learned the lesson from other filmmakers of staying in the protagonist's POV, so why not have the story be essentially visualized by Gunner? As Gunner's being told the story, we see it as he visualizes it. It worked with the tone and theme of the film, but it was largely built out of not having the money to go off and shoot this big live-action sequence as well.
The graphic novelization in some moments, the iconic imagery in others (specifically the snow falling, in July, through the trees) really do feel like they leap from Gunner's imagination. Are there any other references you drew on for these moments?
There are many films that I unashamedly borrowed from. I loved the film A Monster Calls, and it brilliantly uses animation to depict some of the fantasy stuff. Or how about the kids riding their bikes with their headlights, that's completely plagiarized from E.T. Even the moment where Gunner is looking up at the snow was inspired by another favorite movie of mine, The Shawshank Redemption, when Tim Robbins looks up and the rain is falling…so there are all these images that have stuck with me from great, great movies that I borrowed from, I was inspired by, and they were worked their way into the film as well.
Let's talk about your cast. 
Something I learned from great directors who I spoke to as I was about to embark on this journey was this; if it's your first movie, make sure you are the only novice on the film. Make sure everyone else is far more experienced and far better at their job than you are because they will make you look good as a result. And boy was that true. This is actually my fourth film with Alfred Molina. He found out I was doing this, and he said, 'Well David, if you need a fat Italian to stand in a doorway, I'm your man.' [Laughs]. I was like, okay, well I don't have a fat Italian but I have this quirky character for you, and he came in and just crushed it.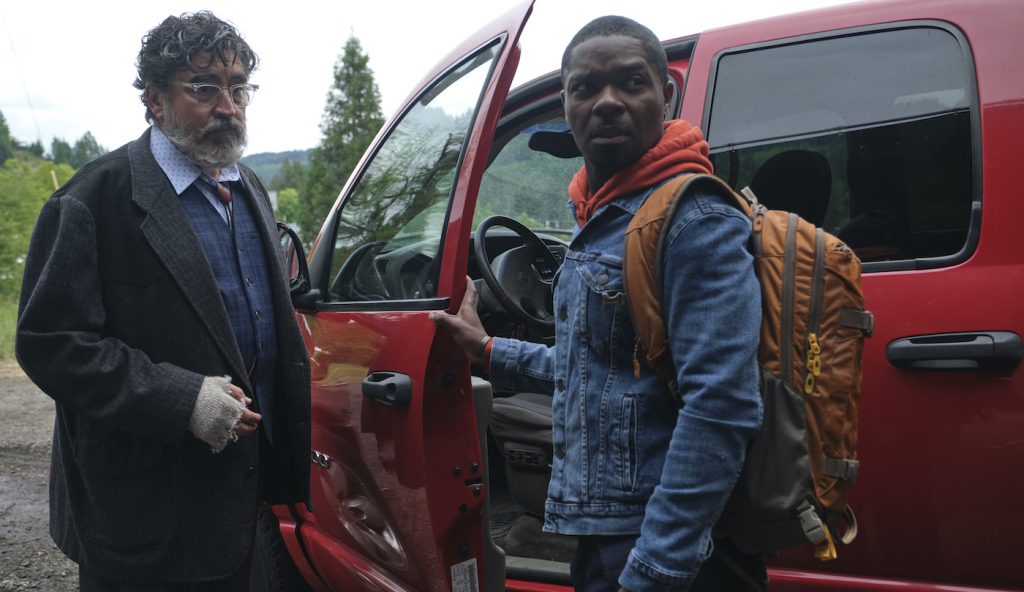 You not only nabbed Alfred for a small role but Maria Bello for the sheriff.
Maria Bello, I met at Sundance Film Festival, she found out I was making a film and said, 'I want to be in your film.' I said, I don't have a role for you in my film, but she said, 'I want to be in your film.' So I changed the sheriff from a man to a woman to accommodate the fact that Maria Bello, for goodness sake, wants to be in my movie.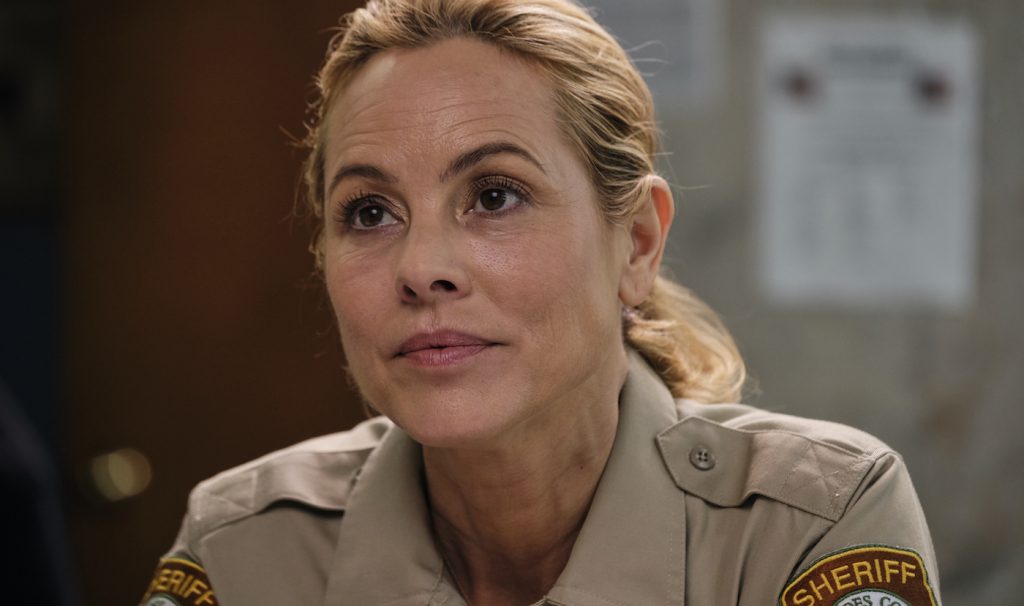 And Rosario Dawson—it's one of those performances where you can't really imagine anyone else in the role.
Rosario is just someone I've always been a fan of, and I knew that the role required someone who brought so much heart, so much love, so much light in order to be able to really set the stakes for both the son and the father.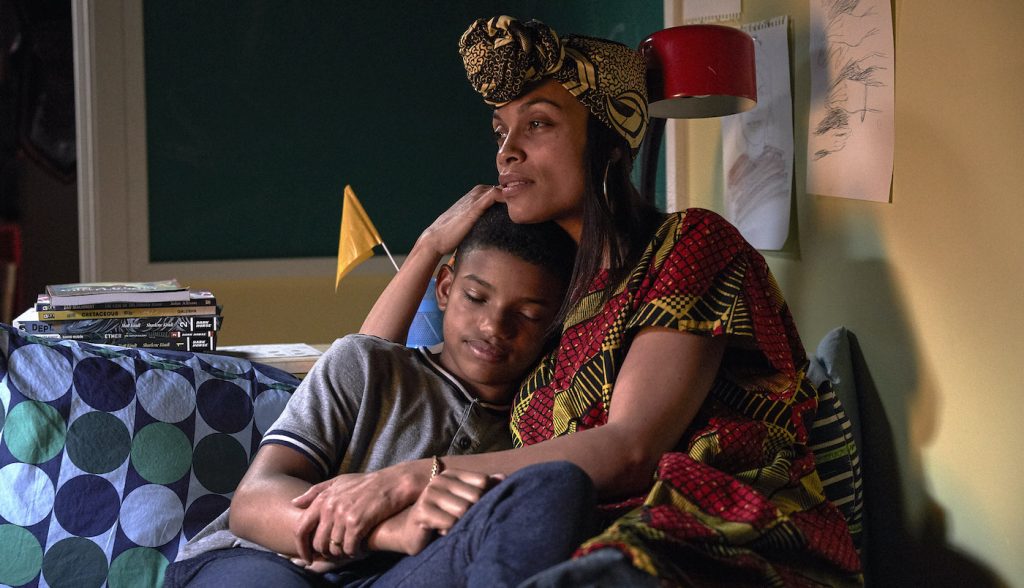 Then there are your child actors, who really have to carry the film.
Emotional intelligence is really tough to find with kids. It's all fine and good having technically proficient kids, but kids who can genuinely portray emotion, can take on themes like loss and self-sacrifice, is hard. I've had really good fortune working with young performers in my career. I did a film called Queen of Katwe, it was set in Uganda and we had complete novices because Uganda doesn't really have a robust film industry. [Director] Mira Nair put the kids through a two-month workshopping process, and to be honest, I learned more from them than they learned from me, because there is a freshness in performance that comes from putting aside all the technical proficiency. This truth just emanated from them, and so I knew if you did the work of trying to find the right kid, then you'd get great performances. In the case of Amiah [Miller], her character has a very troubled history with her father, and in the case of Lonnie [Chavis], a dysfunctional relationship with his father, played by me. These are things that are not overtly stated in their characters, but they carry them as a weight even though they're going through this adventure. So, they were both needles in a haystack, I was very blessed to find them.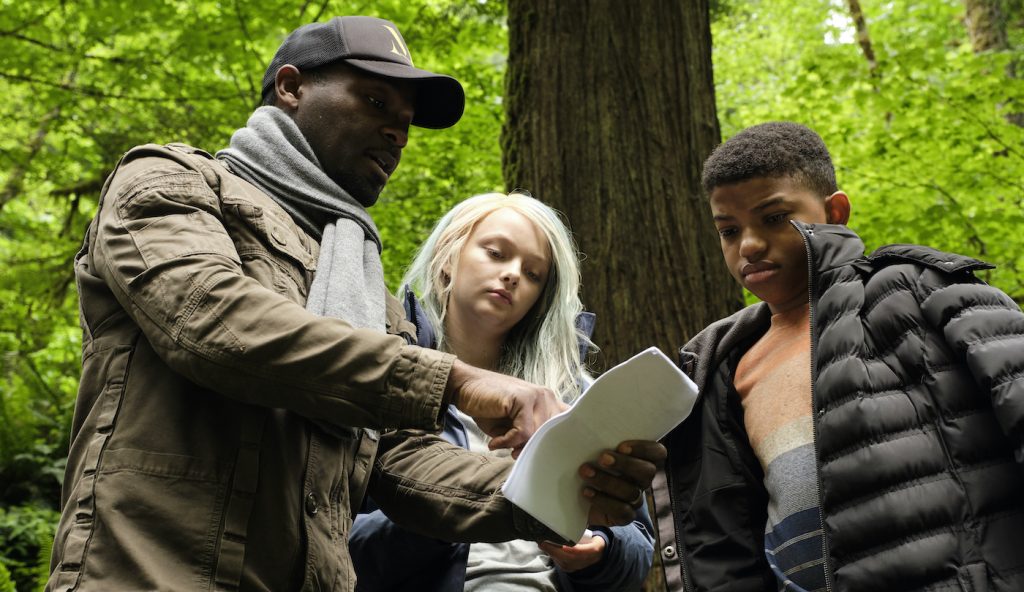 There's a tremendously creepy scene involving bugs—were those real, or was that VFX? I'm praying the latter—I felt like running out of my own apartment.
That emotion you felt is exactly what I wanted you to feel. I remembered feeling that exact thing watching Gremlins when there's that scene where one of them is put in a blender and turned into gunk. I was like, Ahhh, that's so gross! I wanted a moment like that in the movie, so the amazing artists at Pixomondo, the visual effects house, put that together. And my whole thing for this movie was that there needs to be this symbiosis—is it snow falling, or is it ash? Are those the howling wild horses we've heard about, or just horses escaping a fire? Are those bugs mythical or they just the kind of bugs that inhabit that forest? I wanted this conflation of reality and fantasy, and seeing these things through the eyes of a child. So yes, the bugs were visual effects, but the emotion and the feeling they elicit, that's what I felt watching those moments as a kid.
The Water Man hits theaters on May 7.
Featured image: David Oyelowo in a behind the scenes still from the adventure/drama film, THE WATER MAN, an RLJE films release. Photo courtesy of Karen Ballard.