"Wildcat" Actor Luke Benward on Finding His Character's Defining Trait
Luke Benward was cast in his first role when he was just five years old, as Mel Gibson's son in We Were Soldiers. He has worked steadily ever since, from starring in How to Eat Fried Worms at age 11, to playing Danielle Macdonald's love interest in director Anne Fletcher's film Dumplin'. Benward is especially fond of his work with Melissa McCarthy in Life of the Party (more on that later).
In director Jonathan W. Stoke's Wildcat, a tense drama about two captured Americans, Benward plays Luke White, a wounded Marine captured alongside Georgina Campbell's reporter Khadija Young. The two are being held hostage in an increasingly dire scenario as their captors demand answers that lead Luke to wonder just who, exactly, he's being held captive alongside. The pair must learn to trust each other and find a way through their predicament and grow to understand the motives of those keeping them against their will.
In an interview, Benward talked about auditioning before he knew how to read the script, the challenges of the new role, and the co-star he learned from the most.
You were acting opposite Mel Gibson at age five. How did that happen?
It happened organically. My dad is a musician. My mom was an actress. She's an acting coach now. I came out of Nashville. My mom had an agent there that tapped her for commercials and movies. She got a call from her agent asking if she'd be interested in taking me to an audition. It was a Mel Gibson movie called We Were Soldiers, about the Vietnam war. I was to play one of his six kids—a small role. The audition was to recite The Lord's Prayer but I did not know it and I couldn't read at the time. I just said the Pledge of Allegiance and the Citizenship Pledge that my school created. I met my agent there, and I just started auditioning and was lucky enough that I would book pretty consistently. It was a great way to grow up.
You have worked with some big stars and talented performers. Who have you learned from?
I never get tired of singing Melissa McCarthy's praises. She's a phenomenal person. She's a genius artist and a one-of-a-kind human being. I love working with her. And her hubby is awesome. He directed Life of the Party. I'm not trained like Melissa is in the art of comedy. I just play the natural moment. So I was a sponge soaking up all of what she had to offer. I learned a ton from her. Nicolas Cage, too, who I did Grand Isle with. He was on the opposite end of the spectrum from them, crazy talented but much more quiet and stoic. But so committed. I love him.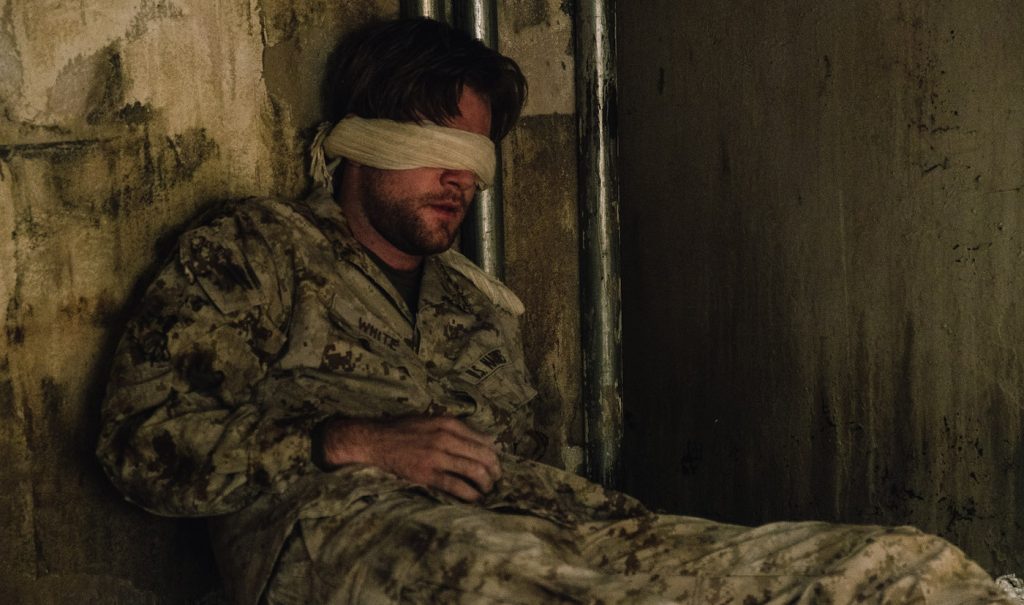 Wildcat has a lot of acting challenges. Normally as an actor, you've got full use of your body to express your reactions but you were playing a badly injured character who is lying down without moving for much of the film. How did that affect your performance?
Luckily, I knew going into it that it was going to be tough. The story itself is hard for the character, so I allowed the obstacles to connect me even more to who I was playing. I didn't eat as much because I wanted to feel that hunger. I encouraged the other actors to treat me tough. I'm not getting shot and punched and stabbed, but I was like, "Give me as much as possible." I think that helps in playing the life of a soldier
And much of your scenes were shot in one location?
We were basically in one location, we were able to shoot in sequence. That's a rarity for film making and it helped to be very specific on how sick he was with respect to health. Beaten. Tired. It helps to just really maintain a gradual growth. It definitely helped with the process.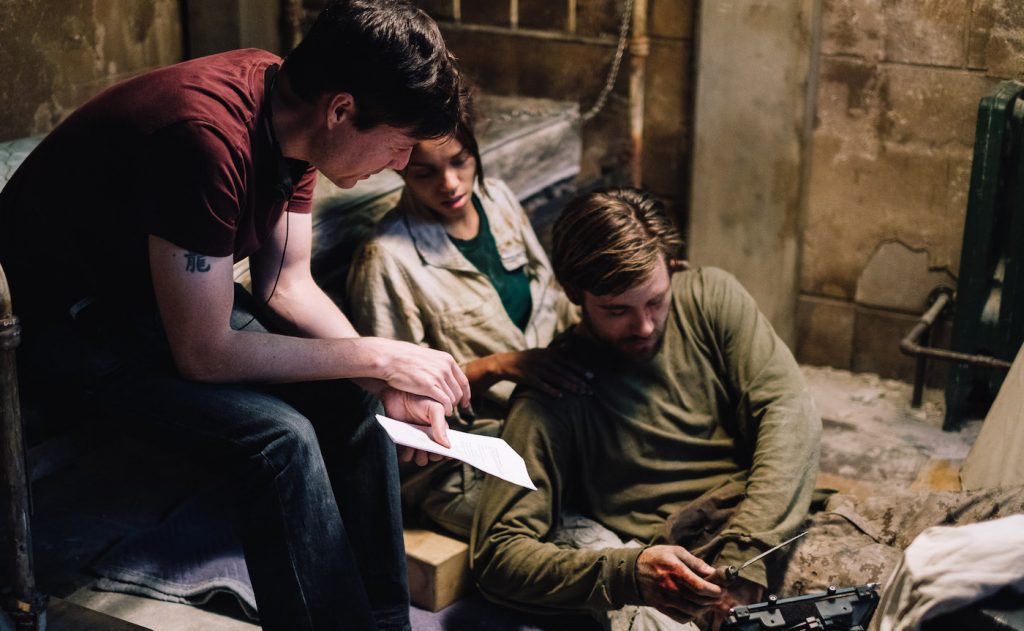 Your character, also named Luke, is a well-trained Marine, somebody who has thought a lot about sacrifice and courage and doesn't always express his feelings, more likely to make a joke or say something tough than admit to being scared or hurt.
I have done some minimal boot camps and stuff for other war films. But it's not a combat film. It is more about the strength of human will and what drives us. What I'm trying to wrap my head around, what struck me the most, even more so than the ins and outs of the torture conditioning, was the idea that no matter if you have the conditioning or not, there is still a chance that you don't stand up. That you don't endure. I looked into the character and said, "Okay. So, he is enduring." What about him is the defining character? What is helping him to be more resilient than someone else?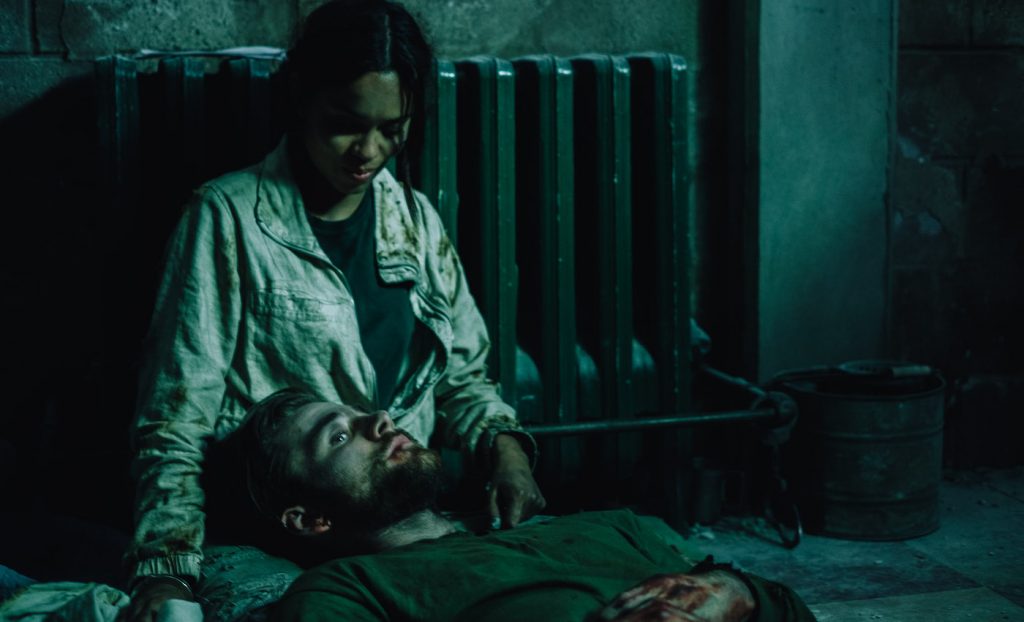 Did you find that defining trait in the script?
I honed in on this one line. It became like a mantra. He said, "I don't want to die for nothing." That to me meant his undying, unwavering sense of loyalty and duty. Not only to the family that he mentions throughout [the film] but also to his comrades. His brothers and sisters that he went through these months and years of trials and tribulations with. They're obviously going to have that inherent connection. That was really what I honed in on, his humanity.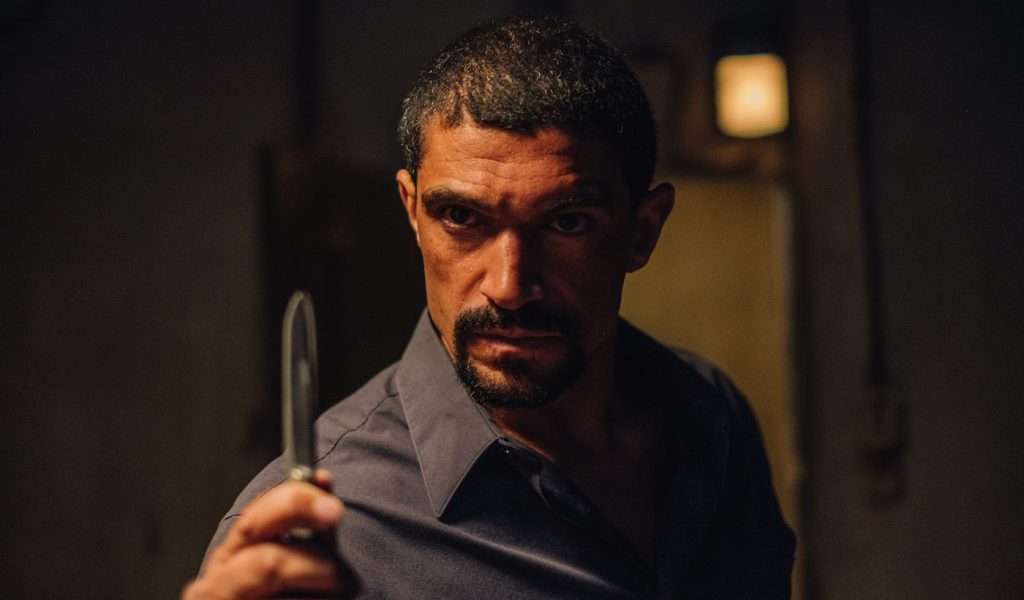 What do you want people to talk about after they've seen the movie?
I want them to see that the character who would normally be labeled the "bad guy" is a very layered and complex character that really makes you stop and think. Is he bad, or, is he someone who has been so hurt that he's had hate thrust upon him?
Wildcat is playing in select theaters and available On-Demand and Digital now.
Featured image: Luke Benward in "Wildcat." Courtesy Saban Films.