HBO Unveils the Trailer for "Black Art: In the Absence of Light"
Yesterday, we published our interview with MLK/FBI director Sam Pollard, who is also the director behind HBO's upcoming Black Art: In the Absence of Light, which will shed light on some of the best Black visual artists working today—and likely introduce them to many folks who haven't seen their work or heard their names before. In discussing his long career making documentaries on immensely gifted Black talents, which Black Art: In the Absence of Light zeroes in on, Pollard said to us, "[Progress] takes a long time. It's always uphill. But the thing to do is to keep on the road. Keep fighting, keep your voice out there, be as creative as possible. The challenge is to stay on the path because the struggle will always be there. Dr. King knew that."
The visionary artists Pollard's film focuses on include Carrie Mae Weems, Kara Walker, Kerry James Marshall, Amy Sherald, Theaster Gates, and more. A new trailer from HBO reveals why Black Art is a must-see for any art lover longing to revel in the works of some of the most brilliant artists working today. The doc also explores the groundbreaking 1976 exhibition "Two Centuries of Black American Art," curated by the late African American artist and scholar David Driskell. The exhibition was initially held at the Los Angeles County Museum of Art, but it eventually traveled to Dallas, Atlanta, and Brooklyn.
"David Driskell's monumental exhibit achieved two great things," said Henry Louis Gates, Jr. in a statement released by HBO. "It simultaneously consolidated the history of the canon of African American artists, and it launched a revolution in Black representation as well. And it is David's genius, his double-contribution to the history of African American Art—recording its past in stunning detail and thereby contributing enormously to the astonishingly creative and productive cultural moment we are in—that we celebrate in this film."
Check out the trailer below. Black Art: In the Absence of Light premieres on HBO on February 9.
Here's the official synopsis from HBO:
Firmly rooted in the history of the Black American experience, BLACK ART: IN THE ABSENCE OF LIGHT, debuting TUESDAY, FEBRUARY 9 (9:00-10:25 p.m. ET/PT), is directed and produced by award-winning documentarian Sam Pollard (HBO's "Atlanta Missing and Murdered: The Lost Children"). A vital and illuminating introduction to the work of some of the foremost African American visual artists working today, including Theaster Gates, Kerry James Marshall, Faith Ringgold, Amy Sherald, and Carrie Mae Weems, the film is a testament to the indelible contributions of Black American artists in today's contemporary art world. BLACK ART: IN THE ABSENCE OF LIGHT is executive produced by Henry Louis Gates, Jr. and Thelma Golden serves as consulting producer. The film will be available on HBO and to stream on HBO Max.
To get a richer sense of what Black Art: In the Absence of Light, the images HBO has made available will help: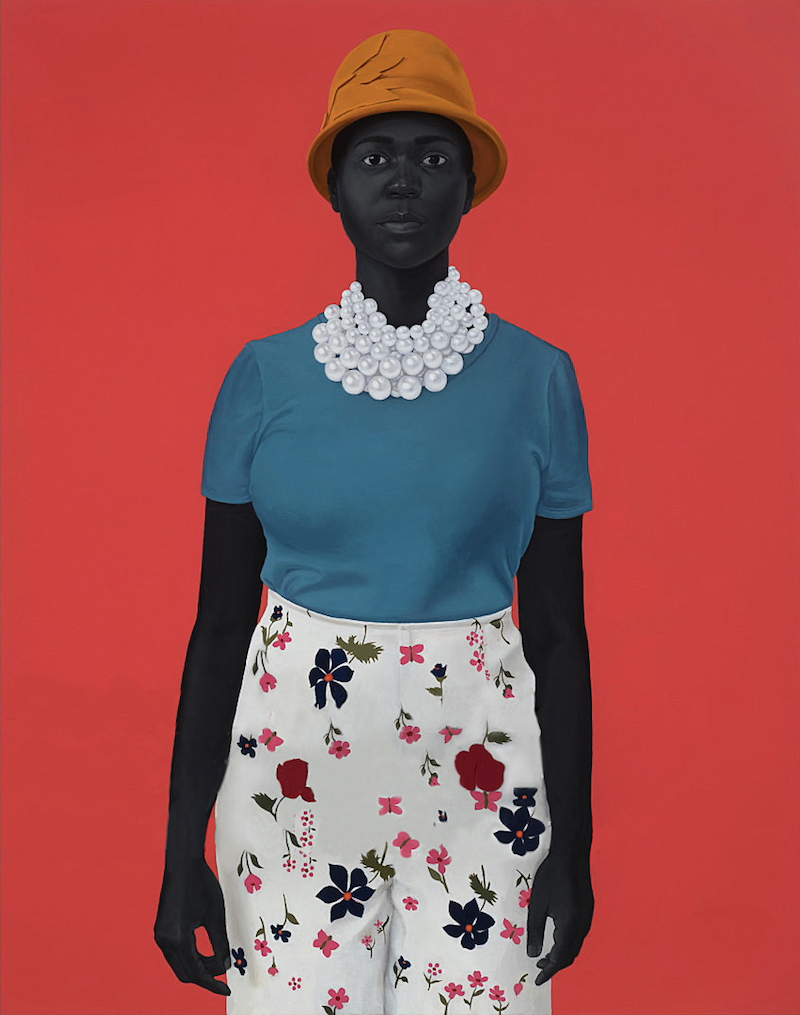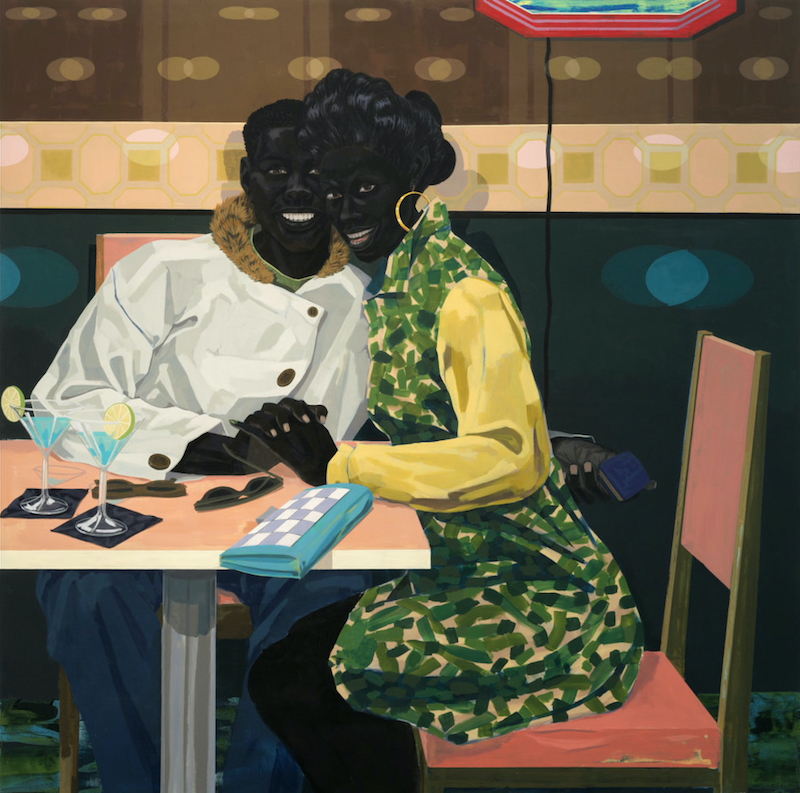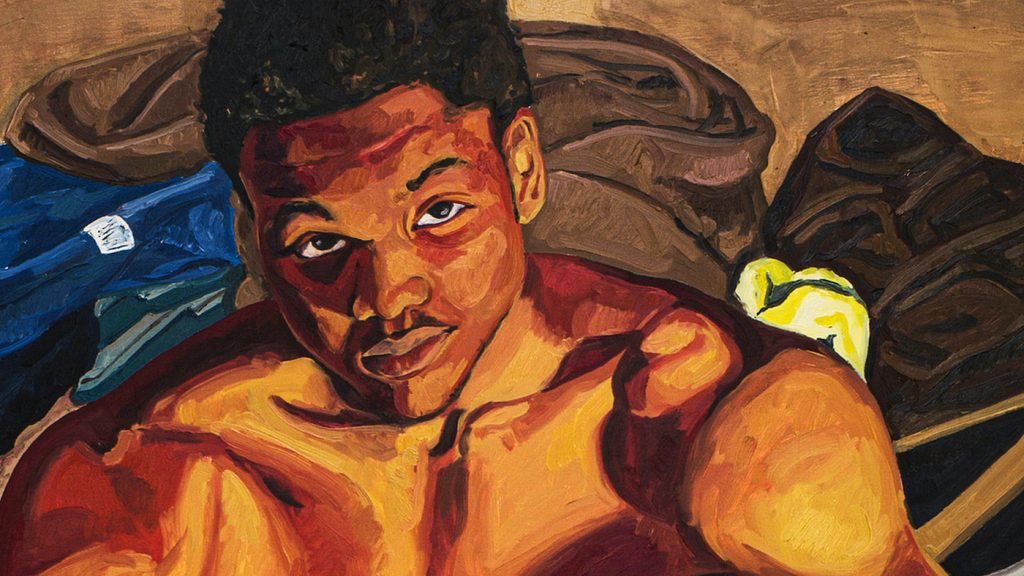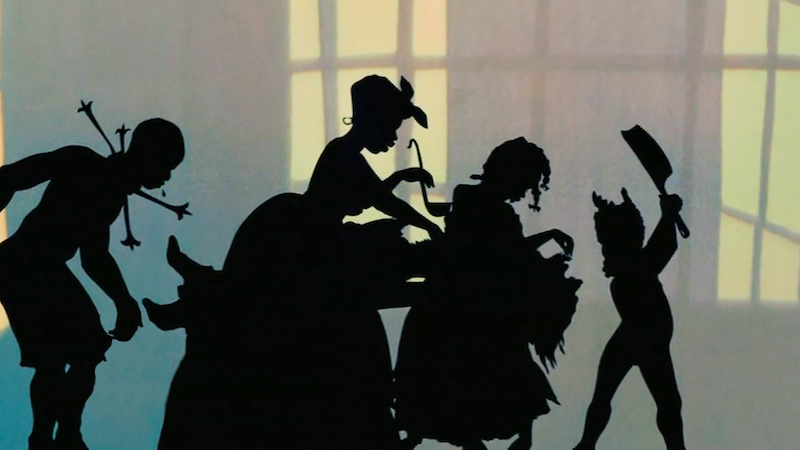 For more on HBO and HBO Max, check out these stories:
The Titans Collide in First "Godzilla vs. Kong" Trailer
A Brief But Thrilling Glimpse of "Godzilla vs. Kong"
"Insecure" to Conclude After Season 5—Issa Rae Thanks Fans
Watch the Riveting Official Trailer for "Judas and the Black Messiah"
Featured image: Amy Sherald. Courtesy of HBO.