From "Black Panther" to "Jeopardy," Stunt Coordinator & Actor Zee James Hits Her Mark
Zee James is an actress, a stuntwoman and stunt coordinator, and a background performer in movies and on television, ranging from Black Panther and Dolemite is My Name to Bosch and Everybody Hates Chris. She has even demonstrated an entire category of Jeopardy! clues about martial arts. James spoke to us about taking advantage of opportunities that might not be exactly what she planned, learning on the job, and the increasing sensitivity in Hollywood to making sure that stunt doubles match the gender and skin tone of the actors they are representing.
How did you get into stunts?
The writers' strike was on and I saw my friend Michael Jai White in the gym. I said, "I want to stay in the business is there anything else that I can do?" He introduced me to a guy standing next to him, Billy Washington, who was a stunt coordinator. Six months later, he called and said, "We're shooting in Sacramento and I think you'd be perfect to double this girl." So, he flew me up and I did my first stunt job. It was a ratchet hand pull. That means you're basically tethered to wire and they can yank you or drop you. I was standing in a doorway and they were on the other side. There was a rope tied to me going up top. And they were on the other side of another wall where they actually ratcheted me up into the air where I had to go back, stand up vertical, and then fall down to the concrete. So, that was my very first stunt.
What was the part that you were most nervous about? Was it the fall? Was it just remembering all the different moves?
I don't think I was nervous at all. I was excited. There's the adrenaline, and you're just there to do your job. And you really want to get it right. And the most important thing is that you want to do it right the first time, so you don't have to do it again. Well, I did it right. They came in like "Are you okay? Oh my god, you look like you died." All the nails that I had on broke. But camera A or B missed it. So, I had to do it again. And he was like, "Zee, do you have it in you? Can you do it again?" And I did. He said, "Wow, you're pretty badass. I'm real proud of you. But if you're hurt or anything, don't show it until you get to your room." And that's when I started training because I had never trained and taken classes. But my goal was always acting.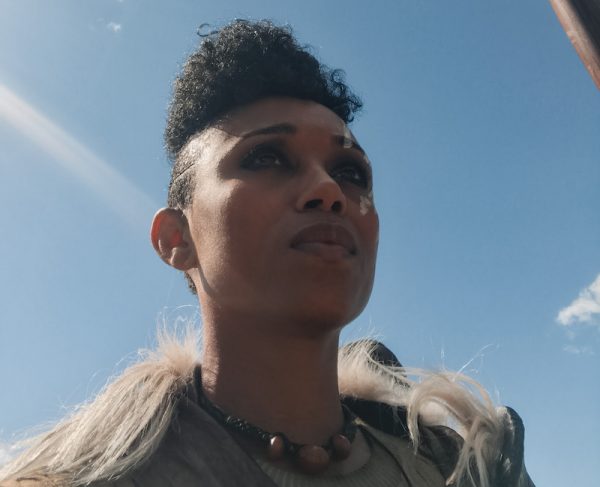 And when did that happen?
I started acting in 2000. I started out doing background work and I got my SAG card in 2000 or 2001. I had a part in one episode of Everybody Hates Chris, and it became a recurring role. This was my nervous point. And what made me nervous on this day was working with Debbie Allen. We were in the hallway of the scene and she's like, "This is what you got to do. I want you to go in, and I want you to do it like this. And then say it like this, and then walk out to the other side." And after that, I got into acting class so I could learn, and I did everything that I possibly could to make sure that I knew what happens behind the scenes. As a background artist, you can watch and you learn so much, but it's not until those cameras are on you and they're saying, "One, two, three…and action." And then you're hitting your mark and you're remembering lines and all that kind of stuff—you've got to be ready. I love it when I can act and do my own stunts, which I just did on a show.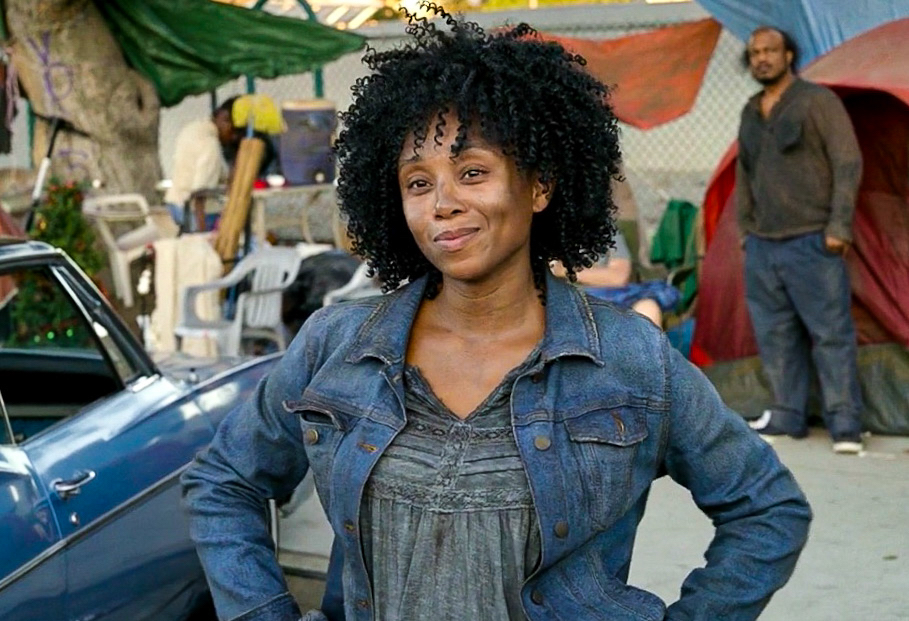 And now you're doing stunt coordinating, right?
Yes. With everything that is happening, productions are looking for women in those kinds of jobs, and with my resume, they came to me. It helps because it is no longer acceptable to have a girl that is Caucasian or Latinx doubling for a Black girl. Whatever skin color you are, that's who you double, whatever race, sex, you are, that's who you double. It's another tool in my belt, and I love it.
Zee's next project, which she's the stunt coordinator on, is My Name is Andrea, which looks at the life of legendary feminist and intellectual Andrea Dworkin, from director Pratibha Parmer. 
Featured image: Zee James gives "Jeopardy" contestants a lesson on martial arts. Courtesy ABC.