Crafting the Singular Look of "Selena: The Series"
The official trailer for Netflix's Selena: The Series revealed a plethora of looks that have Selena fans eagerly anticipating its premiere on December 4. The glimpses offered reminded us that not only was she a singing sensation, but Selena was also a fashion icon to millions, too. Everything about her, from her hairstyles to her hoop earrings to her lipstick to her outfits, were so relatable they seem lifted from an album of any given Latinx family. Selena: The Series is set to provide visual testimony of the '80s and early '90s for so many of us, an aesthetic vision of a bicultural community that is still not often represented in the mainstream.
Selena made all the right choices at crafting her own public image, even if it meant defying the conservative views of her God-fearing father. We saw this dynamic play out in Gregory Nava's 1999 film Selena, and we're sure to see it explored further in the upcoming series. "She's in her bra! She can't be wearing things like that! There are men out here!" said an angry Abraham Quintanilla (Edward James Olmos) to Selena's mother Marcela (Constance Marie) in Nava's film. When Marcela told him it was a bustier, the confused Abraham replied, "Bustiquelas? It's a bra! Look at it!" This was one of the most memorable lines in Selena, one that made Mexican and Mexican-American girls like this one think of their own dads.
Yet Selena was not to be denied creating the look she wanted. The Tejana singer was so passionate about fashion that she created a multimillion-dollar brand with her now closed boutiques and salons, Selena Etc. "Apart from music, this is a dream I had. And with the help of people who love me, I have made it come true" Selena said in this interview about opening her boutiques in Texas.   
Daring-for-the-time bustiers (that word again), along with enviably fitting high-waisted pants and the ultimate shade of red lipstick elevated Selena's style to iconic status. When it comes to achieving her superb make-up looks in the new Netflix series, we couldn't be in better hands thanks to makeup department head John Stapleton and costume designer Adela Cortázar.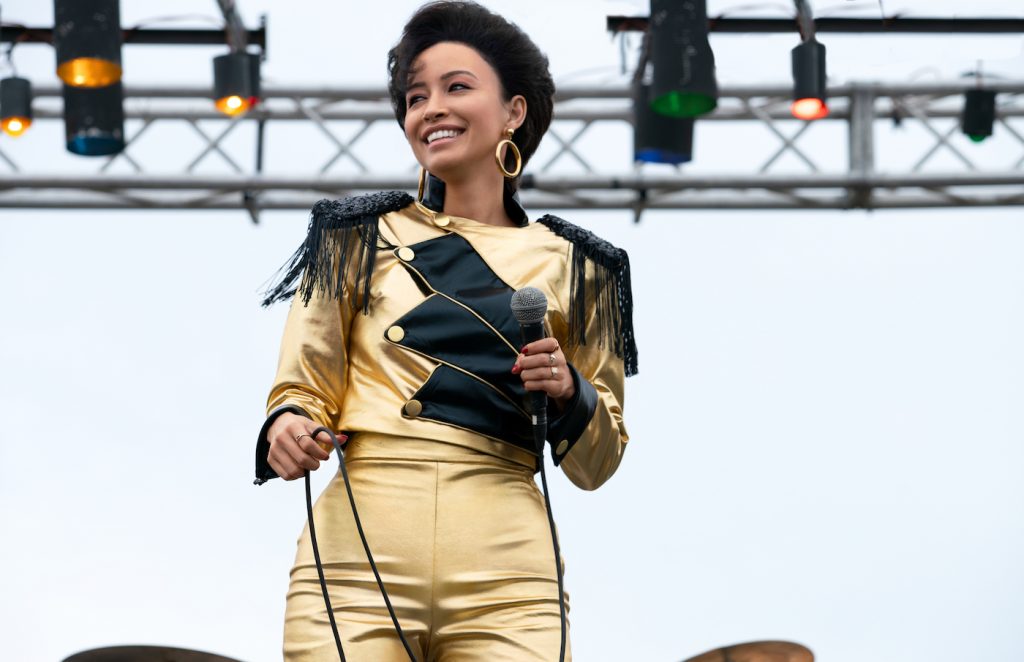 John Stapleton is not just the makeup department head—he also created the M.A.C. X Selena collaborations, which, of course, included her classic shade. The Selena inspired collections remain the most successful collaboration of the make-up giant, proving that the singer's influence as a tastemaker lives on.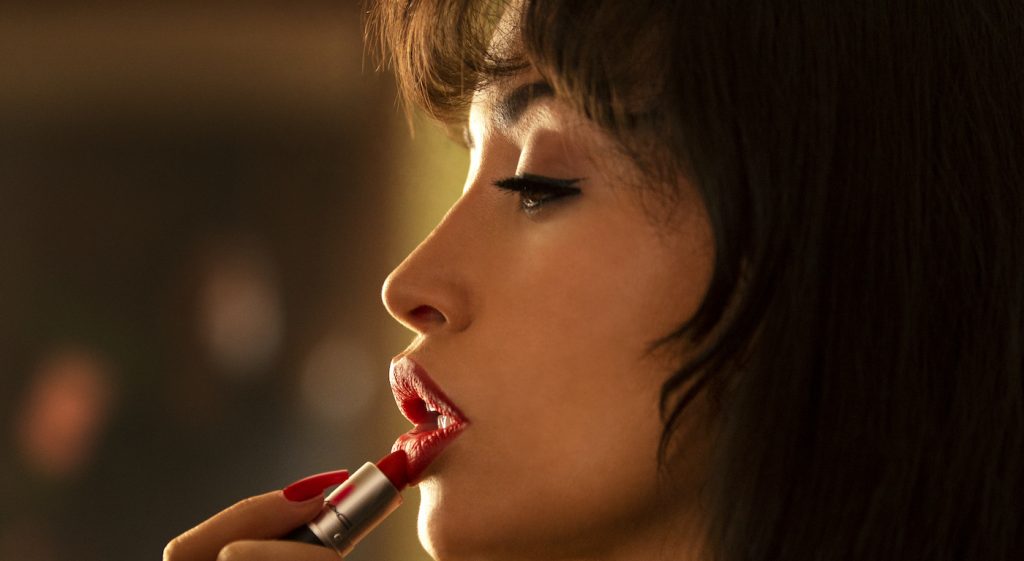 The influence of Selena's fashion style in the culture at large has been subject to in-depth scholarly attention. It is not an exaggeration to suggest that, kindred to Frida Kahlo's flower garland and unibrow, Selena's legendary purple jumpsuit, hoops, and red lips are one of the most recognizable contributions of Latinx representation to global iconography.
Playing Selena in the series has been a fashion boon for star Christian Serratos. In a double cover for Vogue Mexico and Latin America, she is called La Reina del Streaming (The Queen of Streaming). This wordplay speaks volumes on expectations placed on Serratos as she takes on the challenge of presenting the life of The Queen of Cumbia to new audiences.
The series also promises to revel in the distinctive fashion styles of an era. This task falls to the aforementioned award-winning Mexican costume designer Adela Cortázar. Before embarking on international projects, Cortázar already had a burgeoning film career. She was the costume designer for Mexican modern classics such as Fernando Sariñana's films Todo el Poder (2000) and Amarte Duele (2002). Her more recent work has seen her in charge of Netflix's Luis Miguel and Narcos.
Then there's the attention to the people who helped make Selena. From the get-go, we've known that the series will shed light on the crucial role of Selena's family in her journey to stardom.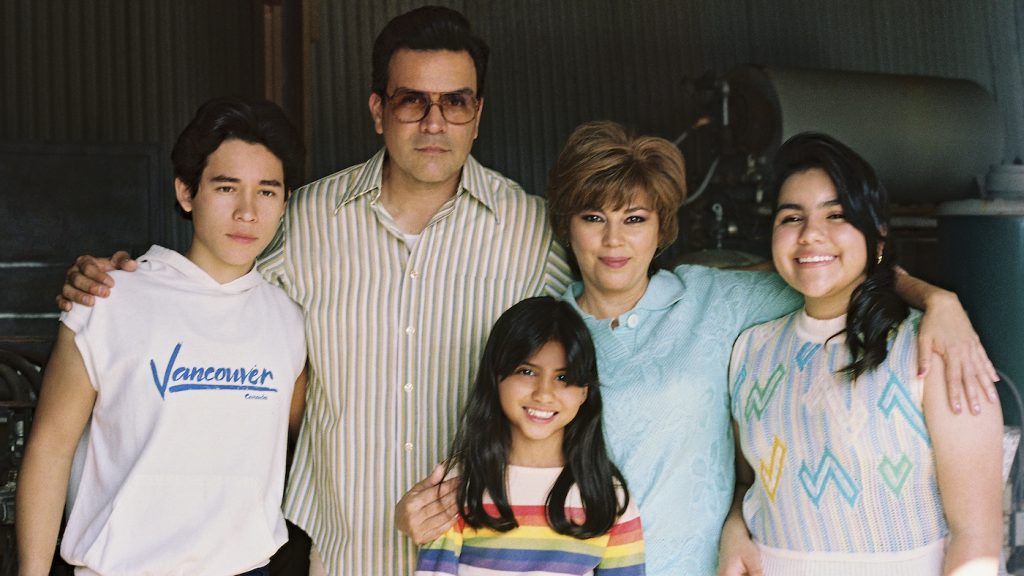 "There's no Beatles without Ringo and there's no Selena without Suzzette," says a young, curly-haired Selena to her sister—also rocking curls—in a tender moment in the trailer. We'll get to see Selena and her inner circle wearing styles that feel close to the heart of Latinx: Bangs, mom jeans, white-cotton T-shirts, and long before they made it into high places, the ultimate Latinx earrings, hoops.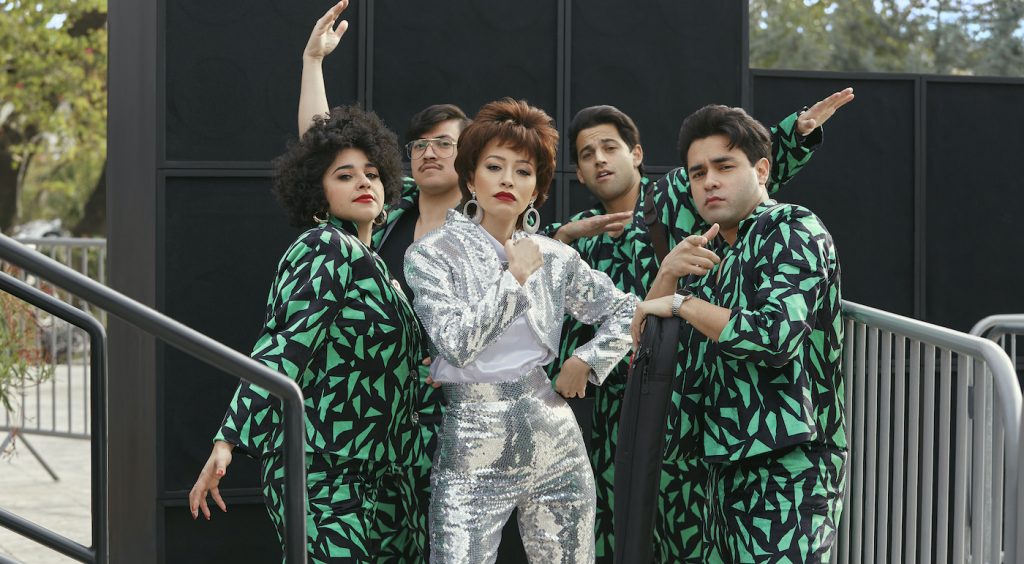 When the Internet noticed Julio Macías as Pete Astudillo, the comments about his mullet were immediate. Latinx on social media likened him to their uncles from the '80s or other quaint characters of the Mexican imagination.  These are the kind of reactions that make the aesthetics of Selena: The Series all the more welcome. We don't often get to see the fashion styles of Latinx communities in the '80s and '90s on major releases like this.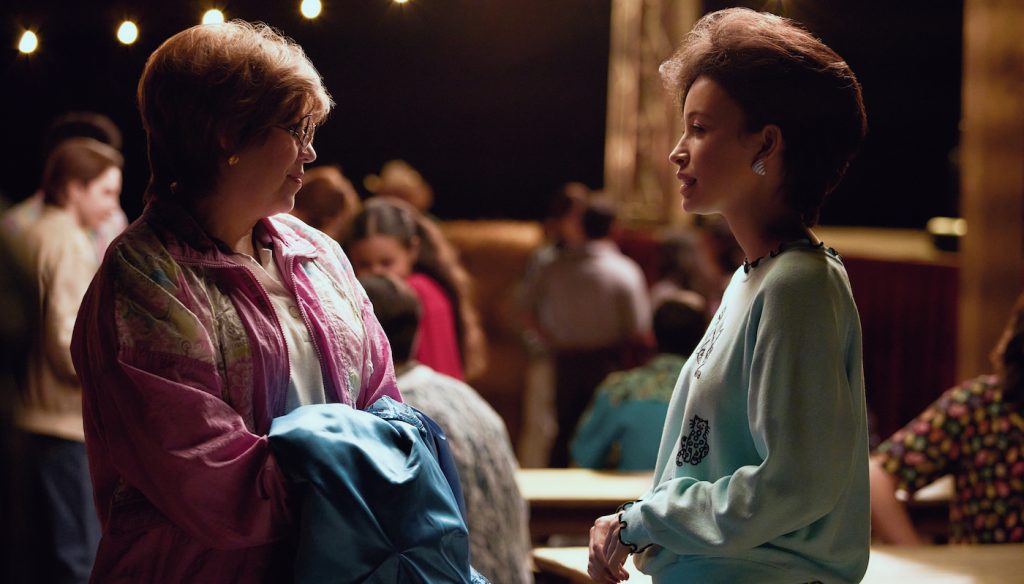 This will be one of the chief joys of Selena: The Series—appreciating the aesthetics of an era, told from the point of view of the bicultural community to which Selena belonged, discovering her lesser-known styles as well as the ones that made her a star. So put on your hoops, paint your lips red and prepare to dance Bidi Bidi Bom Bom until it's time to say goodbye to this unhinged year. It might be what we all need.
Featured image: SELENA THE SERIES (L to R) CHRISTIAN SERRATOS as SELENA QUINTANILLA in SELENA THE SERIES/NETFLIX © 2020