Costume Designer Phoenix Mellow on Modern-Day Vintage Romance in "Sylvie's Love"
In these trying times, what's better than the escapism of a sweeping, old-fashioned romance? Set between the late 1950s and early 1960s, the new Amazon feature Sylvie's Love from director Eugene Ashe (Homecoming, Home Again) is a sweet and lovely epic in the style of the vintage films from which it takes its inspiration (premiering on Amazon Prime on Christmas Day). Both a love story and a coming-of-age narrative, we meet Sylvie (Tessa Thompson) as a young television fanatic working in her father Herbert's (Lance Reddick) Harlem record store. She quickly falls for her new co-worker, aspiring jazz musician Robert (Nnamdi Asomugha), to the dismay of her mother, Eunice (Erica Gimpel), an etiquette teacher determined to marry her daughter off to a wealthy fiancé gained through a Cotillion ball.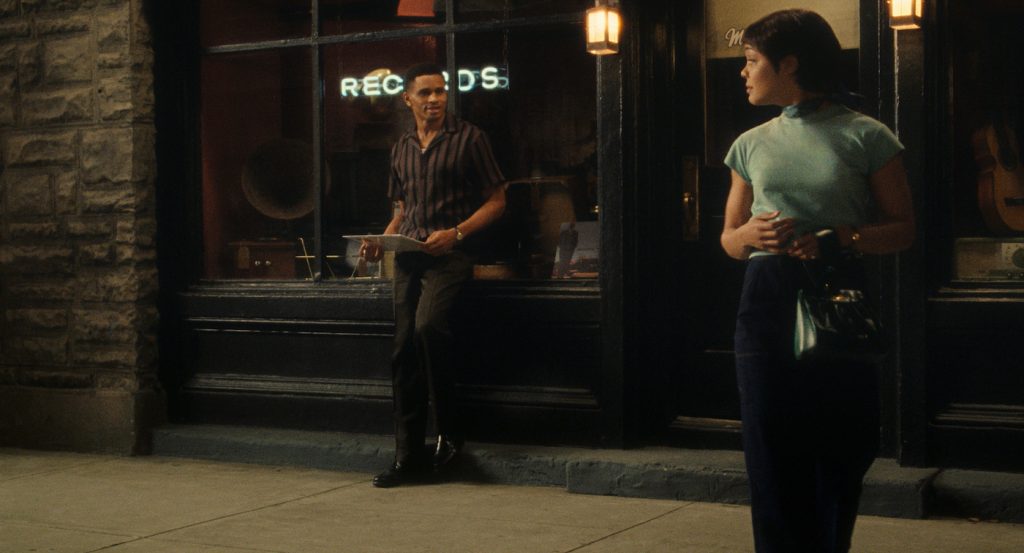 Daughterly rebellion awaits any mother as prim and proper as Eunice, and Sylvie, in her own earnest, well-meaning way, delivers. She marries Lacy (Alano Miller) and starts a family, but her early affair with Robert is never far from mind. Sylvie settles for a time into married life only after Robert's career takes him to Paris, with the arch, anything-goes Countess (Jemima Kirke) having signed herself up to manage Robert's jazz quartet. Years on, over Lacy's objections, Sylvie gets a foothold at a television studio and serendipitously reconnects with the newly successful Robert. For both characters, but on Sylvie in particular, her emotional coming-of-age is outwardly matched by her fashion, which evolves with the era from slacks and demure nipped waists to smart suits and glamorous gowns, several of which, it turns out, costume designer Phoenix Mellow pulled from Chanel's archives.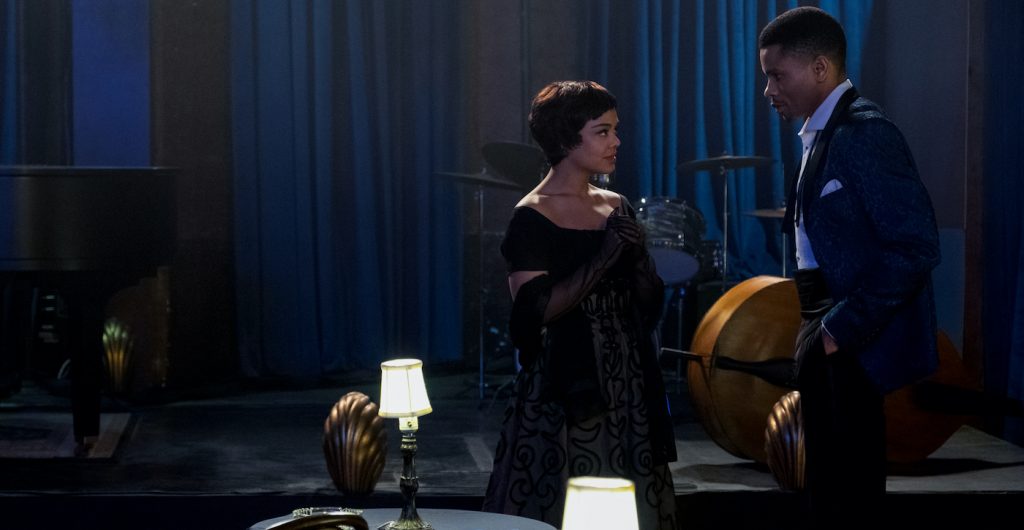 "Right from the beginning, I had a very distinct plan with Eugene that there were going to be these two different time periods in their lives," Mellow says. For Robert, this meant well-tailored suits and aesthetic inspiration taken from John Coltrane, Sonny Rawlins, and Miles Davis. As Sylvie finds her place in the world, meanwhile, a few of the looks she dons, like a cap-sleeved, floor-length blue evening dress or a short and chic black sparkling New Year's Eve party frock, having both been borrowed from the house of Chanel, are themselves a throwback to the Hollywood moment referenced by the film, a time when Paris's couture houses worked closely with the major studios. "I wanted to make it really feel exactly like it should have been made then," says Mellow of the costuming. "Givenchy did a lot for Audrey Hepburn in all her films. At the time, Tessa was working with Chanel, and it was a perfect pairing."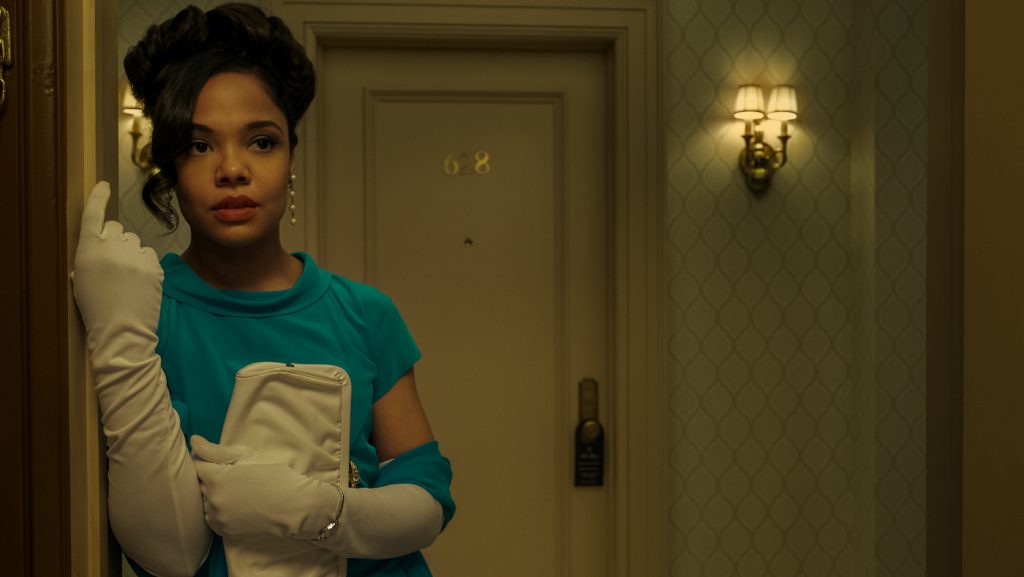 Besides Hepburn, Mellow took inspiration from a host of other mid-20th century luminaries to put together Sylvie's costumes (the Chanel archival material fit right off the rack, but other looks were tailored, refurbished, or made to order), ranging from model Joyce Bryant, Grace Kelly, and Nathalie Wood to Nancy Wilson and Eartha Kitt. With Ashe, the costume designer watched classics like Paris Blues, Marjorie Morningstar, and Carmen Jones, and in the course of her own research, turned to vintage issues of Ebony and Jet magazines. But given the all-Black lead cast and the fact that historic footage of people of color isn't always abundant, the crew also turned to private archives for visual reference. "A lot of it was based on Eugene's family photos," says Mellow.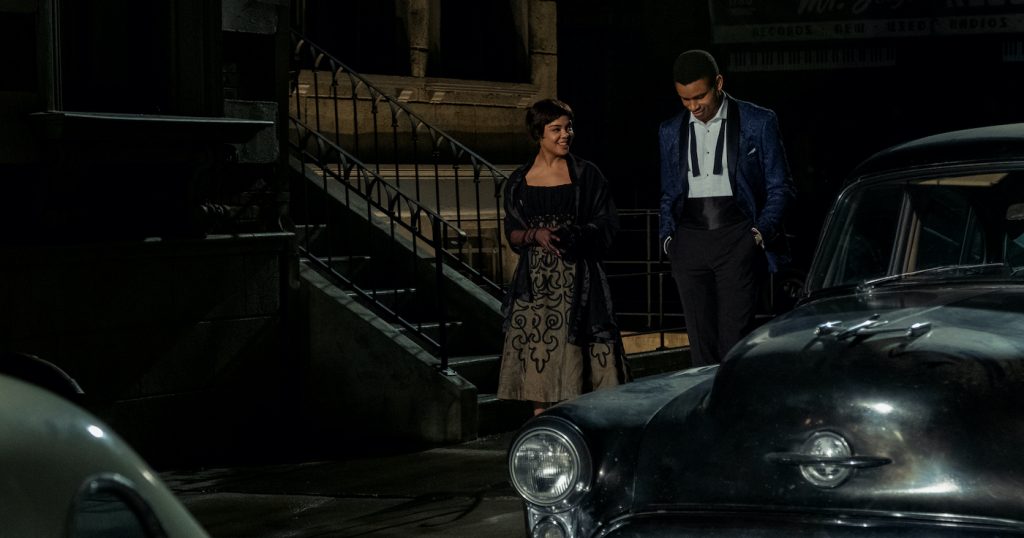 Working on an indie film's budget and a tight schedule — "We had 53 or 54 costume changes and I think we shot in about 28 days," she says — the costume designer, along with the rest of the crew, drew on contacts and past experience from other projects to make Sylvie's Love a success. Mellow, who has worked extensively on overlapping period sets on shows like Mad Men, The Man in the High Castle, and Hollywood, describes her costuming approach as "very method. I really like everything to be as it was," down to original shoes and correct undergarments, for both women and men. The particular period of cultural life in upper Manhattan depicted in Sylvie's Love doesn't get nearly as much retrospective air time as, say, the Harlem Renaissance of the 1920s, which is regrettable, since the music and fashion are just as stunning, as is the city itself, not long before it slipped into bankruptcy. Luckily, however, like the precise, sculptural fit of any one of its heroine's dresses, Sylvie's Love is a meticulous throwback to some of the best of what the period had to offer.