Writer/Producer's Ron Leshem on His Groundbreaking HBO Max Series "Valley of Tears"
Writer/producer Ron Leshem has gained international recognition as the creator of the Israeli TV series Euphoria and executive producer of its U.S. adaptation. Along with his longtime collaborator Amit Cohen, Leshem is also known for creating the series The Gordin Cell, Allegiance, and No Man's Land. But for a decade, the Israeli-born duo have been wanting to produce a story about one of the most important moments in their homeland's history — the Yom Kippur War.
Valley of Tears is an epic 10-part miniseries recreating the 1973 conflict which saw Israel fighting for its existence against Egypt and Syria. A surprise attack launched on the holiest day in the Israeli calendar, it caught the country totally by surprise. But the Israeli army rallied and in less than three weeks, it mounted a successful offensive that forced a cease fire. Already a highly successful Israeli television drama, Valley of Tears recently debuted on HBO Max in the United States.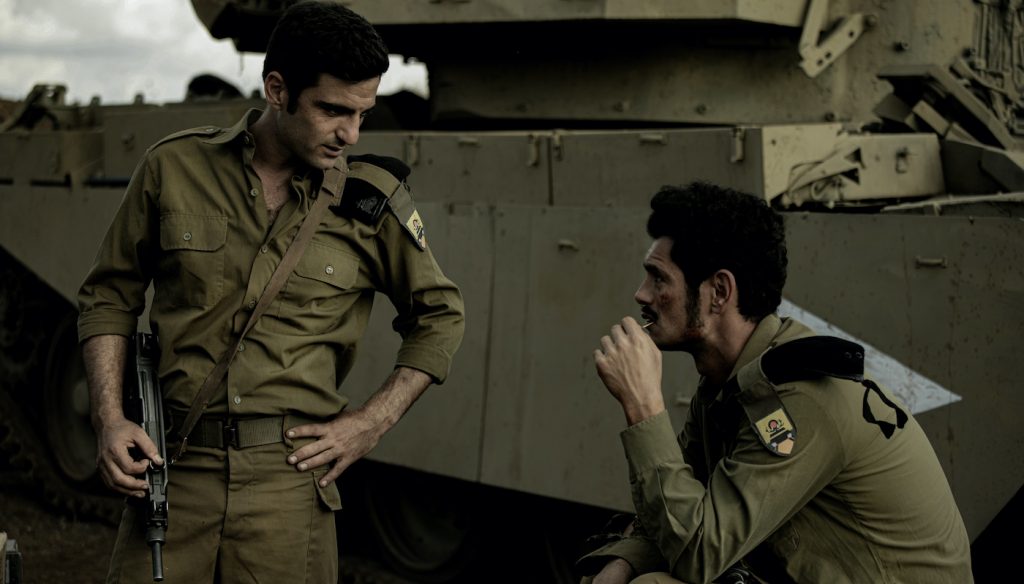 "Our main dream was to go back and create this show which is not only about a war that changed the Middle East — it changed the Israeli society," says Leshem during a Zoom interview. "For us, this show is kind of a national reckoning for the Israeli society. And it's a story that has never been told. The U.S. culture is constantly working on its Vietnam War. But we in Israel never had a single series dealing with our biggest trauma."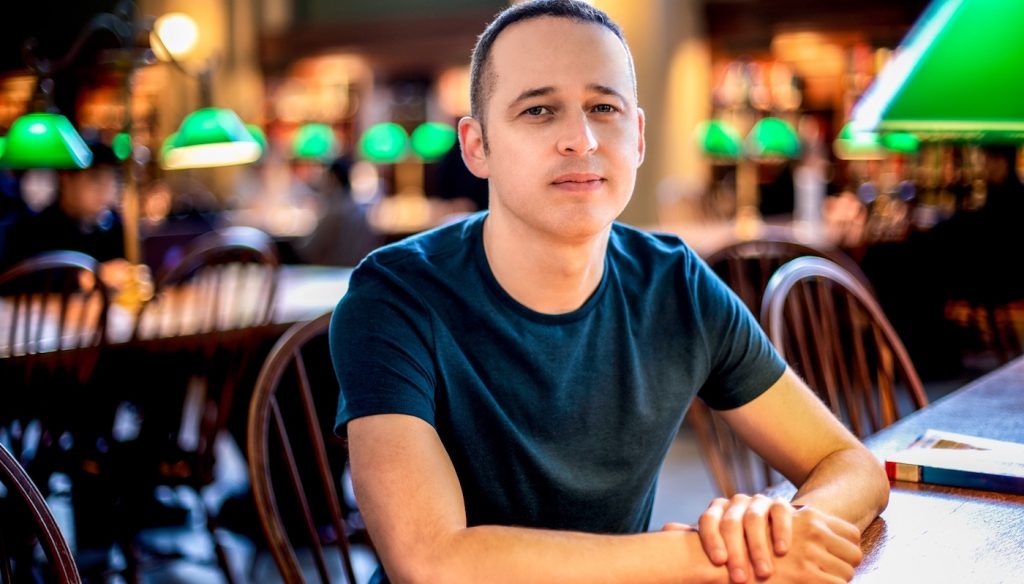 Realizing the monumental task they were undertaking, Leshem and Cohen did not take the responsibility lightly. Leshem grew up watching American war films and admits that The Bridge on the River Kwai, The Deer Hunter and Saving Private Ryan helped inspire him to become a writer. He knew in some way Valley of Tears could take a page from these classics. But the creative team also understood that the series would have to stand out on its own.
"We knew we wanted to tell a story about the Israeli society and its weaknesses. And we knew we wanted it to be really intense, almost minute by minute of the first four days of the attack," continues Leshem. "But we also wanted to make sure that what we are telling would have conflicts and dilemmas that you haven't seen anywhere else. We'd have a unique voice."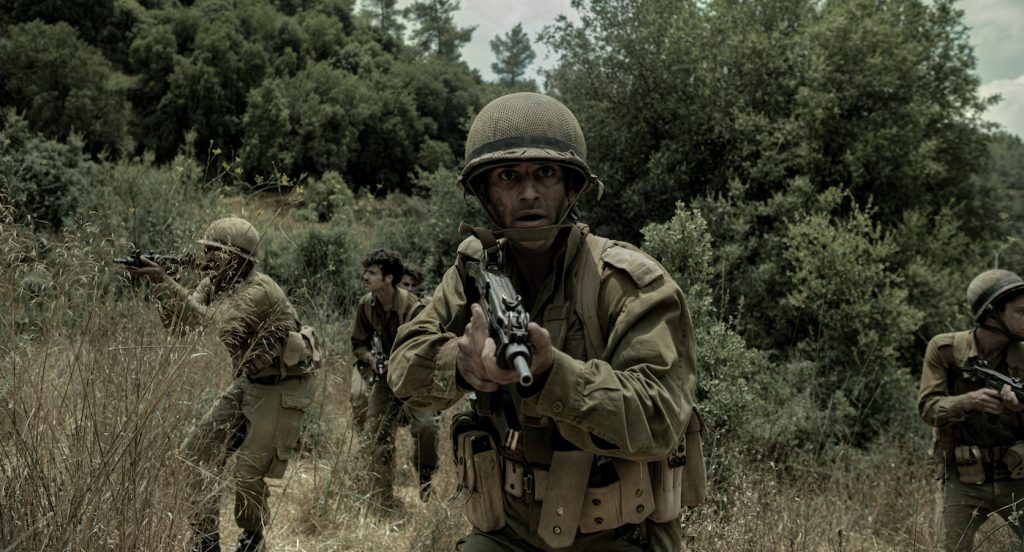 To make this happen, Leshem and Cohen gathered a writing team that mixed TV scriptors such as Daniel Amsel, Izhar Harlev, and Gal Zaid with top Israeli authors such as Amir Gutfreund and Yael Hedaya. Yaron Ziberman was tapped as director. Together they built a tale that wove the chaos and upheaval of the invasion with a stream of characters that puts a face to the emotional turmoil of war. Storylines include a skeleton squad of soldiers and intel analysts fighting for their lives at a remote outpost on Mount Hermon and a tank squad facing a crisis of command as they find themselves vastly outnumbered by an approaching enemy squadron. In the midst of this is an unlikely trio of travelers that include a father looking for his soldier son, a female officer trying to find information about her boyfriend and a wayward soldier left behind after his platoon was deployed, driving through the war-torn countryside in the father's car. Each character is based on either personal experience or that of family and friends. For example, Leshem and Cohen first met while serving in the military as members of Unit 8200, the Israeli Intelligence Corps.    
"It's a tapping unit. And strangely enough, this is where we learned how to write drama," says Leshem. "Because basically, if I'm tapping your phone line, I know you even more than anyone else in your life. I hear how you talk to different individuals, but I also hear how they're talking about you behind your back. So I know everything about you."
Leshem and Cohen drew from this experience to craft the character of Avinoam Shapira (Shahar Tavoch), a jittery, young intelligence officer who stumbles on the impending attack but can't get his superiors to believe him. One of the more poignant moments in Valley of Tears occurs when Shapira encounters a Syrian soldier. Not a fighter, Shapira instead converses with the wounded enemy, finding common ground. But as they tentatively discover each other's humanity, the Syrian is killed by one of Shapira's fellow soldiers.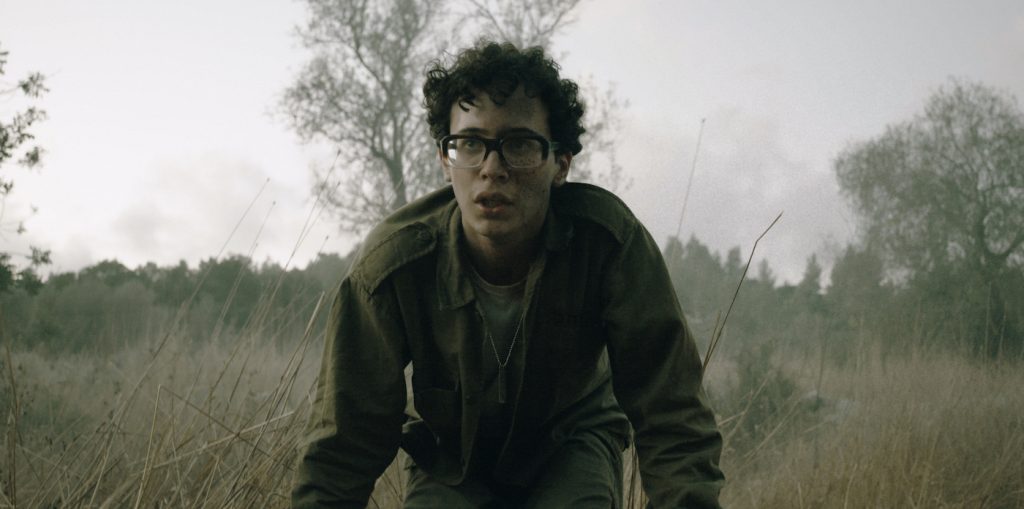 When the episode initially aired in Israel, the producers were accused of fabricating the scene as an anti-war statement.
"No way it happened. You liberals were trying to brainwash us about how cruel we are," says Leshem, remembering the tone of the comments. "A moment later, there were so many people saying, 'Oh, that's the story of my father. That's the story of my grandfather or that's my story.' There were so many stories about a guy who met a Syrian soldier or killed him. Finally, we decided to answer them and say, "Okay, here's the guy we used. This is the real story that inspired us.'"
Leshem is thrilled that Valley of Tears is evoking such an impassioned response from its Israeli audience. It is particularly satisfying considering the effort it took to get it made. When he and Cohen conceived the miniseries those many years ago, they realized it would be a struggle. He jokes that the budget on a typical Israeli TV series is comparable to what an American series spends on craft services. The technical aspects alone, such as acquiring the military equipment, specifically the tanks, would be expensive and challenging. Upping the degree of difficulty was Leshem's desire to film in the locations where the war was actually fought. Conflicts with the neighboring countries are still taking place.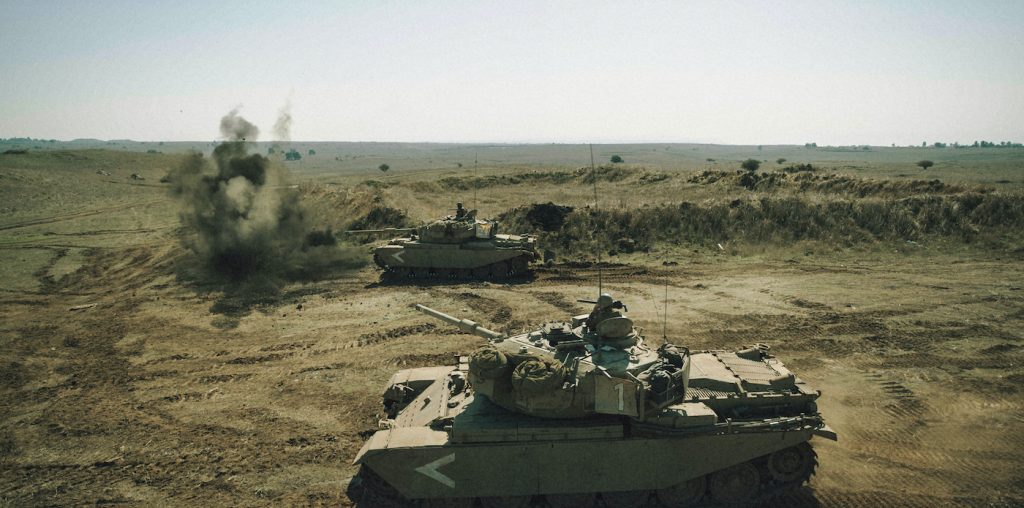 In the meantime, the team focused on creating other less daunting, more cost-effective programs. As they did, the Israeli television industry evolved and became more global. Leshem found himself working on productions around the world. Israeli producers were creating series with broad international appeal. As an example, Leshem sites No Man's Land, his series that just debuted on Hulu. He and Cohen assembled a creative team from ten countries. Leshem wondered if this could be the key to getting Valley of Tears produced.
At one point, talks began with an American studio. The executives loved the script and were ready to greenlight the series. But they wanted an English-speaking cast. This upset the Israeli producing community. Leshem's homeland colleagues were insistent that this story be told in Hebrew, not English. And they were ready to put their money where their mouths were. Coupling funds raised in Israel with an international deal from HBO Max, Valley of Tears was able to go into production with a price tag of $1 million per episode. 
It was worth the effort. Leshem states that Valley of Tears became the highest rated drama in the history of Israeli public television. It's VOD debut drew over one million viewers in its first four days, unheard of for a country whose population is just under nine million. The series has spawned an aftershow, podcasts and Facebook pages that offer viewers the opportunity to share their stories and openly discuss the impact of the Yom Kippur War on their lives.
"The most important thing for us is that Valley of Tears became more than just a drama," says Leshem. "We never told the story of this war before and now you have tens of thousands of people writing on Facebook groups about the show. You see there are 12 year olds,15 year olds who are saying, 'I've seen my grandfather and grandmother crying for the first time. They are saying things I've never heard.' Everyone is super involved."