See How The Monster in "Come Play" Was Created
"I grew up on Amblin movies, and they made movies that are very scary," says Come Play director Jacob Chase in this new featurette from Focus Features. "And they weren't afraid to scare children," he adds.
Scaring children is one of the goals of Chase's new film, and to that end, he utilized the kind of old-school production design and practical effects in which the hand-built and hand-made becomes deliciously creepy. Working with Jim Henson's Creature Shop, Chase and his team were able to bring a very particular kind of monster to life. In the new featurette, Chase, his cast and his crew walk you through how they pulled this off.
The film is centered on Oliver (Azhy Robertson), a lonely youngster whose only social outlet is his phone and his tablet. These are the devices a mysterious creature uses to make contact with Oliver and his world. Through his devices, Oliver is now in contact with "Larry." Before you laugh at that admittedly non-scary moniker, check out what Larry looks like in the video below. The Henson Creature Shop crew created a life-sized puppet that the actors interacted with on set. The sheer size of Larry, to say nothing of his grotesque form and fanged tooth mouth, would be enough to make anyone give up their devices. One would hope.
Come Play is playing in select theaters now.
Here's the synopsis for Come Play:
Newcomer Azhy Robertson stars as Oliver, a lonely young boy who feels different from everyone else. Desperate for a friend, he seeks solace and refuge in his ever-present cell phone and tablet. When a mysterious creature uses Oliver's devices against him to break into our world, Oliver's parents (Gillian Jacobs and John Gallagher Jr.) must fight to save their son from the monster beyond the screen. The film is produced by The Picture Company for Amblin Partners.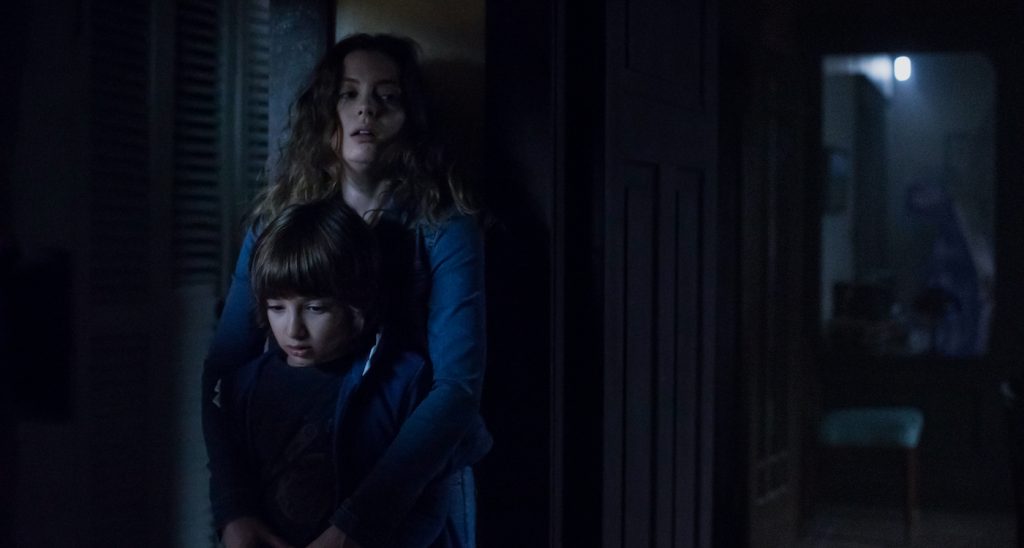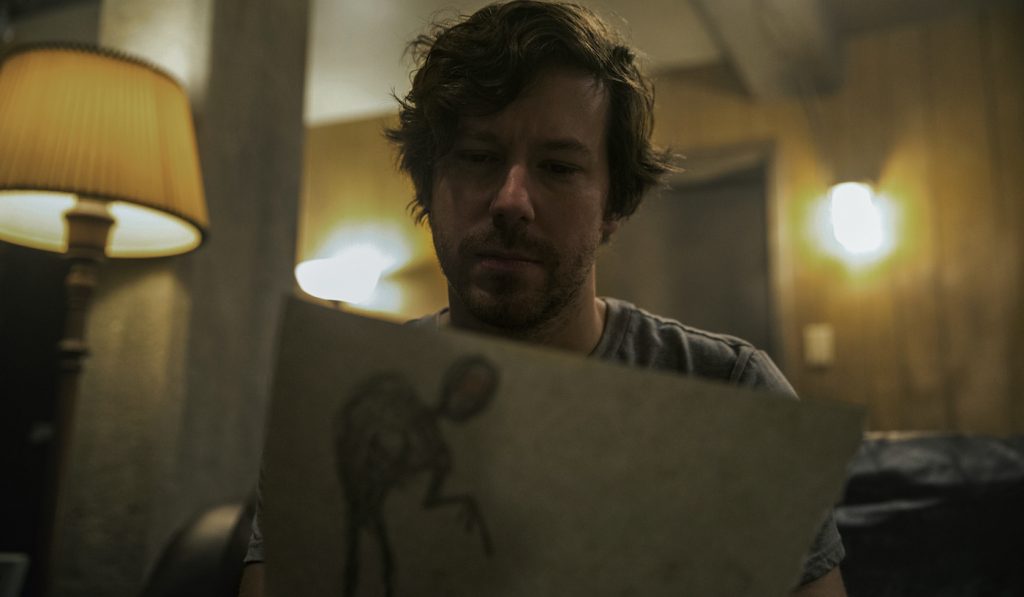 For more new horror films, check out these stories:
Screenwriter Madhuri Shekar on Adapting Her Own Audio Play for Blumhouse's "Evil Eye"
Writer/Director Zoe Lister-Jones on her Bewitching Horror Film "The Craft: Legacy"
"His House" Writer/Director Remi Weekes on his Gut Punch Feature Debut
"You Should Have Left" Production Designer on the Lasting Allure of the Haunted House
Featured image: Azhy Robertson stars as 'Oliver' in writer/director Jacob Chase's COME PLAY. Credit : Jasper Savage / Amblin Partners / Focus Features