Editor Marco Capalbo on Cutting Werner Herzog's Cosmic New Doc "Fireball"
Editor Marco Capalbo has been working with the inimitable German director Werner Herzog for the past eight years, most recently on Fireball: Visitors from Darker Worlds, which premieres on Apple TV+ on November 13. We chat with Marco, who specializes in editing documentaries, about tackling the vast subject matter of meteors, comets and their influence on ancient religions, and how he looks for those "Herzogian moments" that make Herzog's documentaries unique.   
The way that you've found that balance between the scientific, the mystical, and the cultural is a really interesting take on the subject of meteors. How did this project come about for you?
I've worked with Werner on a number of projects going back seven or eight years now. He has had the same team on the last couple of films, which I'm very grateful to be part of. So Werner just kind of rolls in and says, 'Oh, yeah, we're doing the thing about meteors.'
And what is it about your relationship with Werner that makes it successful, do you think?
I think that we have established a kind of a working relationship over time and I think we share certain qualities that make it go very easily. We both like to be very efficient, so we can work quickly. We don't over-talk things because I kind of know now what the project needs, having done things with him. Of course, now it varies project by project, as to what the needs of the project are. This has a lot of science and detail and it's always balanced. Trying to keep it from going down the rabbit holes is the thing. You could go down and never come out.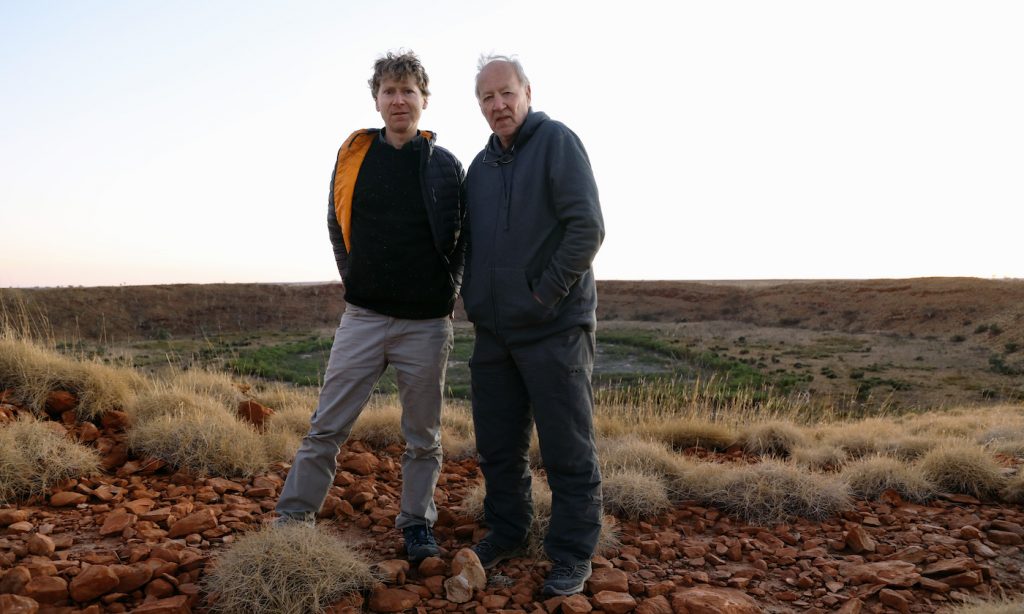 It's such a vast topic, and, in many ways, an unknowable subject. How did you break it down to try to find ways to tell that story?
Some of that was by virtue of the sequences that were shot, which covered five continents—Australia, North America, Europe, Asia, and Antarctica. Each one had a different story around it. The trick was to find some way to bind the things together, even if it's not a literal thing. And then really to find, because it's Werner, these kinds of Herzogian moments that really lift the film.  And I know that those are going to be there somewhere. We kind of look for the opportunity there, where it's the right moment and the right context, to veer off into something really unexpected. They're things that most people wouldn't even consider shooting. Then we have it in the editing room and we look at each other kind of like, Aha, maybe this? Only Werner would allow it and go that way off-topic. And yet it isn't off-topic. It is and it isn't, but it also provides that breather from just the dry, factual stuff, which has to be there. And it's very interesting.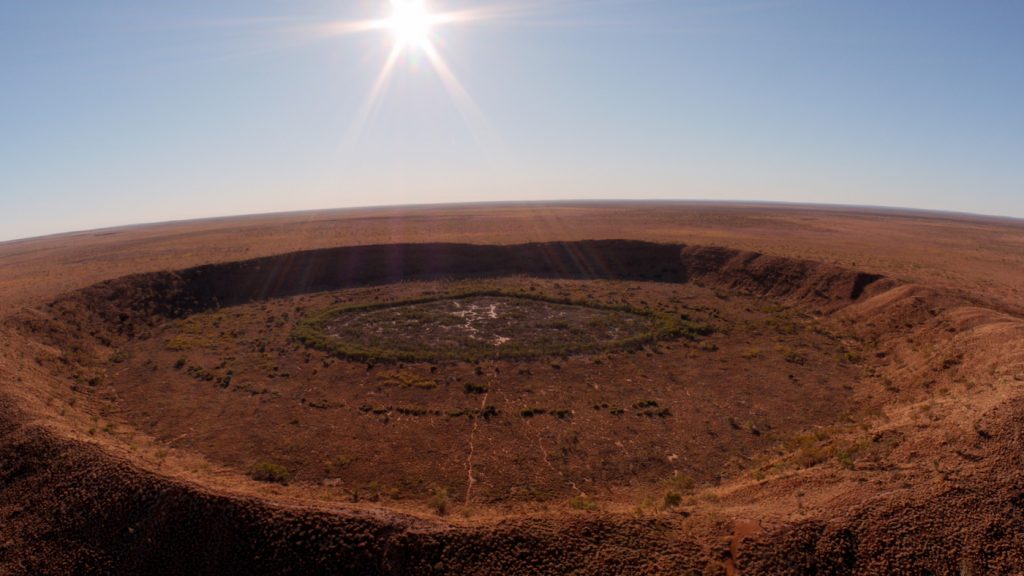 Is that part of the attraction of working with Werner that you can have these unexpected moments?
It's a big part of it. And it works both ways. I can throw things in that someone else would look at you like, What, are you crazy? The trick of it is to be ready to move on whatever comes at you. I know Werner and in those moments you want to just kind of go with it and let it happen. It's not something pre-planned. He shoots very, very little. In fact, he gets very annoyed when they're out there just shooting too much.
That must make your job a little bit easier?
We like to think that by the end we've used every bit of footage, and it's not quite true, but there's an efficiency there. The scene about the miners and the installation in the mining town seems to have no connection to the story but it's transformed into something that seems to be about meteors and it does tap into our thoughts and fears about that.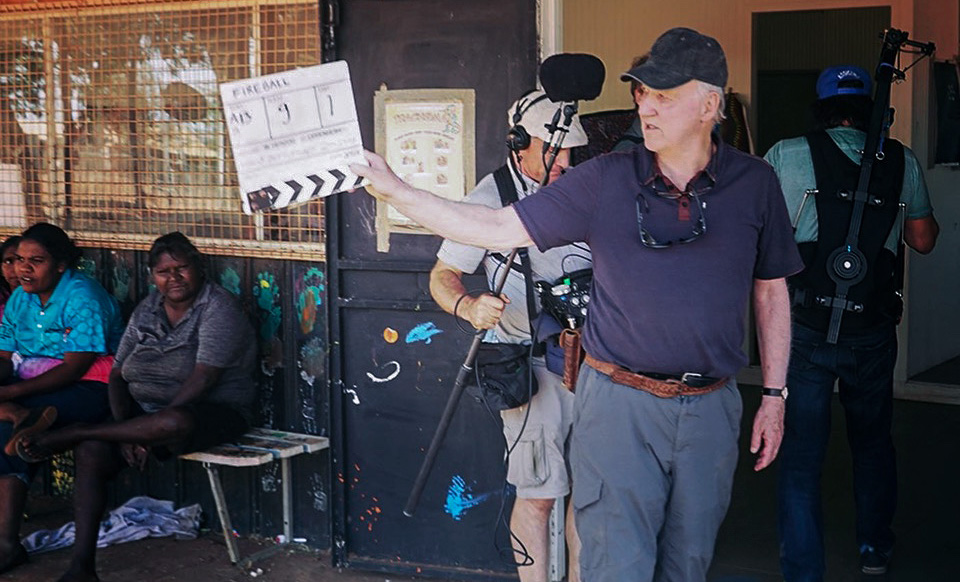 Do you make recommendations about filming additional footage? What's the process there for you?
This particular film was shot over quite a long period of time. So, sometimes I would get it before Werner would come in and I'd have access to it before. So we knew a little bit that there were areas that we thought needed to be filled in and we could steer it a little bit.
You have a background in music and you've directed several films yourself. How do you think that that influences the way that you approach a project like this?
Not in a literal way, I think. In relation to the music side of things, I have a sense of speed and timing. I think information flow in film corresponds to the tempo in music. And you know, you don't just go fast, fast, fast. Then you have to balance it with something a bit slower. I think it's interesting that the music is something placed very early in the process, actually. Sometimes it changes, but often it doesn't or only changes slightly. So it's part of the scene really from the beginning. It's not a case that everything's caught and then all the music goes in. Not at all.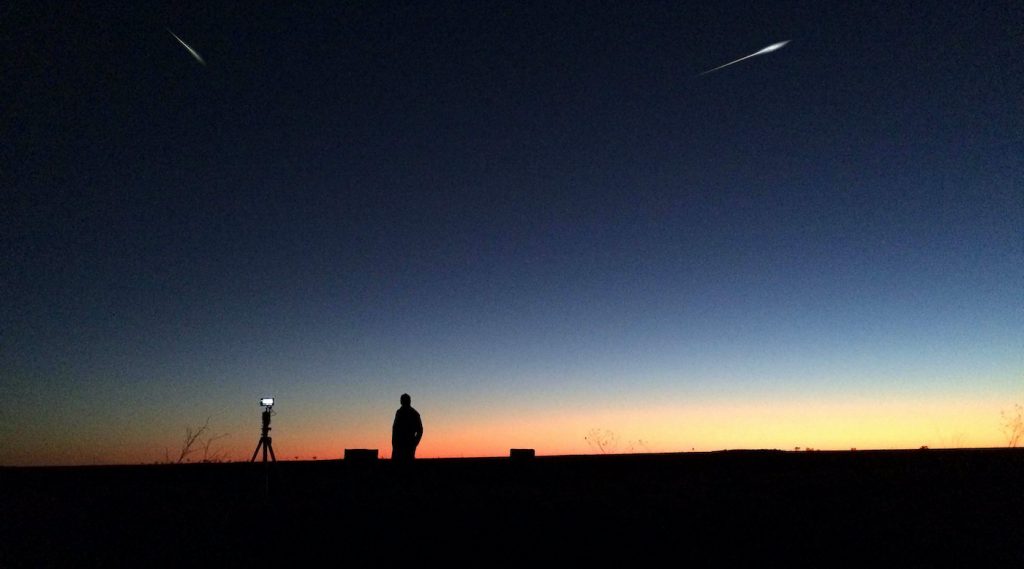 You included classic scenes from Hollywood disaster movies in Fireball, which is clever because it's the only reference most people have of a meteor crashing into the earth. Who's idea was that?
Right. Those are a lot of fun. I went out and found this stuff because I don't think I'm giving any secrets away or to say that Werner is not that up on pop culture. I mean, he is in his way, but then he isn't in this other way. Which I think is also nice because he has such a refreshing take on it and he's not jaded by it. I went out and thought, Well, let's just find the most outrageous stuff. And we were lucky we were able to use some of it, particularly a nice chunk from Deep Impact.
The humor is another thing that differentiates this kind of a documentary from a Nat Geo-type thing.
Without humor, the eyes would glaze over. It's just nothing but facts and facts and facts. You need some relief too. And also because if you really start thinking about what could come out of the sky, you won't be able to get out of bed.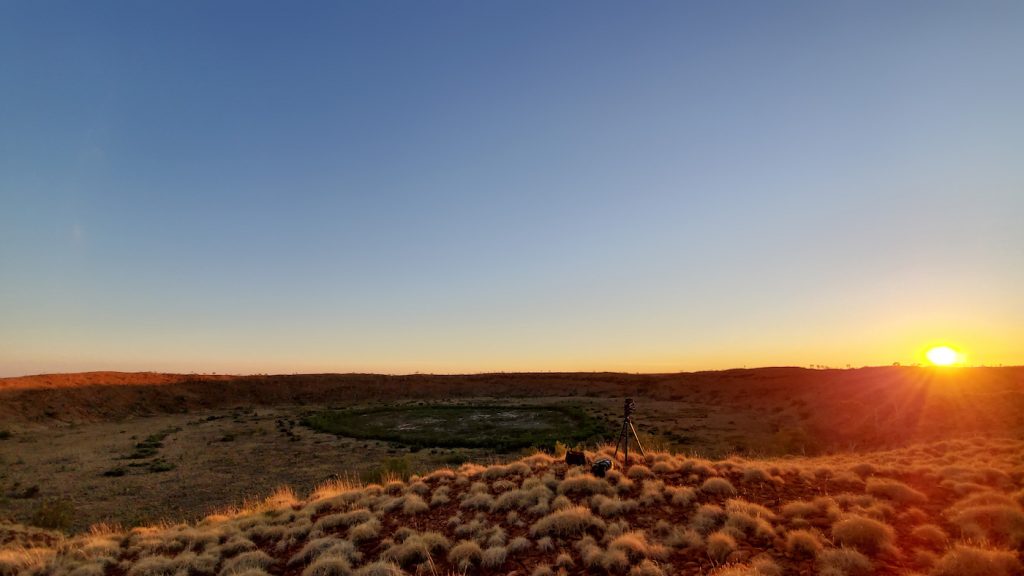 And how do you know when the film is finished?
That's an excellent question. It's very hard to answer. Let me say this about it, which is a good philosophy of editing. There's a point where you can overcook it. And, yeah, you don't want to undercook it either, so that it's just a mess. But you have to find the point when it's done. Yes, you could go on and on and never stop but it could just be diminishing returns and you may actually be making it worse. It's really just to be bold enough, I suppose, to say that it's done. That's it. And it's very hard to articulate. You look for this, you look for that. It's more of a feel.
What did you enjoy the most about working on this project?
This is a little true on a lot of projects, but I enjoy going into something not knowing anything about it. I knew certainly no more than your average person. Which it turns out, at least for me, to be not very much. And also I'd say it's working with somebody I've worked with before. It's enjoyable to just be doing it.