Moff Gideon Claims Baby Yoda in New "The Mandalorian" Teaser
Season one of The Mandalorian was essentially an extended tutorial on becoming a father (of sorts). The Mandalorian (Pedro Pascal), the galaxy's most capable bounty hunter, ended up breaking his own code to protect The Child (Baby Yoda, obviously), defying his paymasters. Throughout season one, Mando fought off one bad guy after another to keep The Child safe. In season two, one of the bad guys coming to collect the little guy is Moff Gideon (Giancarlo Esposito), arguably the most formidable opponent Mando has faced. In a new teaser from Disney+, the Darksaber wielding baddie tells Mando The Child is his. Good luck with that, bud.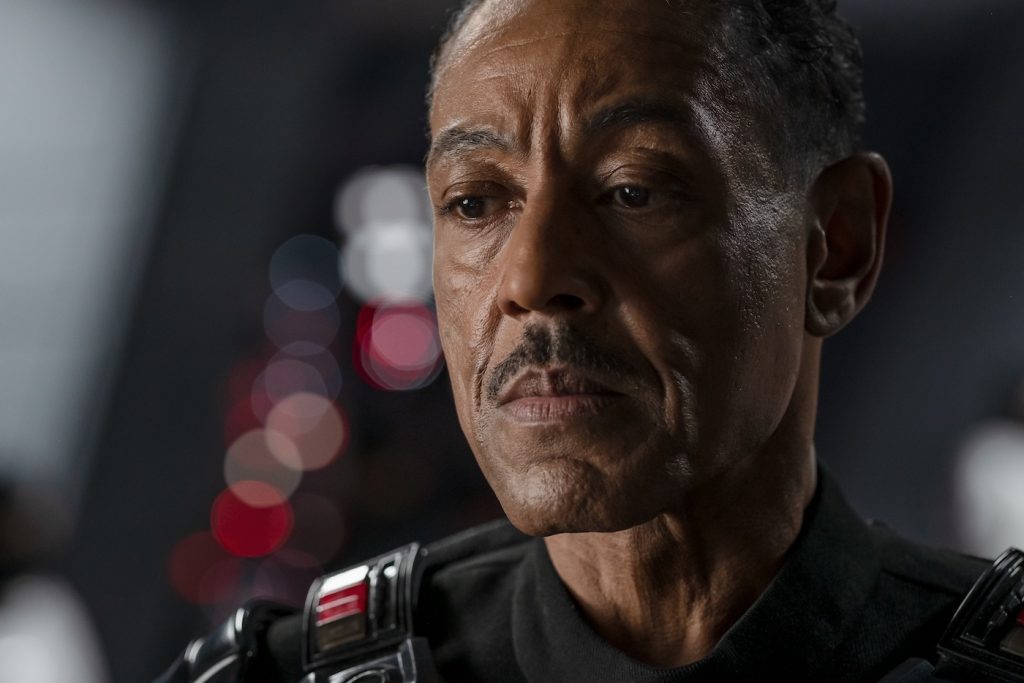 Moff Gideon won't be the only challenge Mando faces in season two, but he'll probably be one of the toughest. We know that season two will track Mando's journey to reunite The Child with his people. The problem for Mando is the Child's people are the Jedis, and they've had a long-running feud with the bounty hunters of Mandalore. We also know that season two will broaden the series' scope, pulling in not just the Jedis, but many more worlds and storylines. This is largely thanks to creator Jon Favreau and his team mastering The Volume, their bespoke technology that allows them to film their actors in front of nearly any kind of CG background.
The Mandalorian season two premieres on Disney+ on October 30. Check out the new teaser here:
For more on The Mandalorian, click here:
Watch "The Mandalorian" & More With Friends Via Disney+'s New GroupWatch Feature
"The Mandalorian" Nabs 5 Creative Arts Emmys
"The Mandalorian" Season 2 Trailer Introduces the Jedis
Let's Unpack the "The Mandalorian" Season 2 Trailer
The First Images From "The Mandalorian" Season 2 Tease Mando's Allies
Emmy-Nominated DP Greig Fraser on Harnessing Cutting-Edge Tech in "The Mandalorian"
Featured image: The Mandalorian (Pedro Pascal) and the Child in The Mandalorian, season two. Courtesy Lucasfilm.