Let's Unpack the "The Mandalorian" Season 2 Trailer
The Mandalorian's season two trailer brought a bantha-sized bounty of enjoyment yesterday. There was The Child (better known as Baby Yoda), under Mando (Pedro Pascal)'s fierce protection, doing his adorable Baby Yoda thing. There was Mando himself, in his Beskar body armor, getting nasty with a stadium full of bad guys at a Gamorrean cage match. There were Mando's friends, Greef Karga (Carl Weathers), and Cara Dune (Gina Carano), back in action and ready to help advance their own interests and Mando's alike, we think. And then there was the tease of a coming clash with the Jedi, the rightful family of Baby Yoda, those "enemy sorcerers" that Mando is now tasked with finding.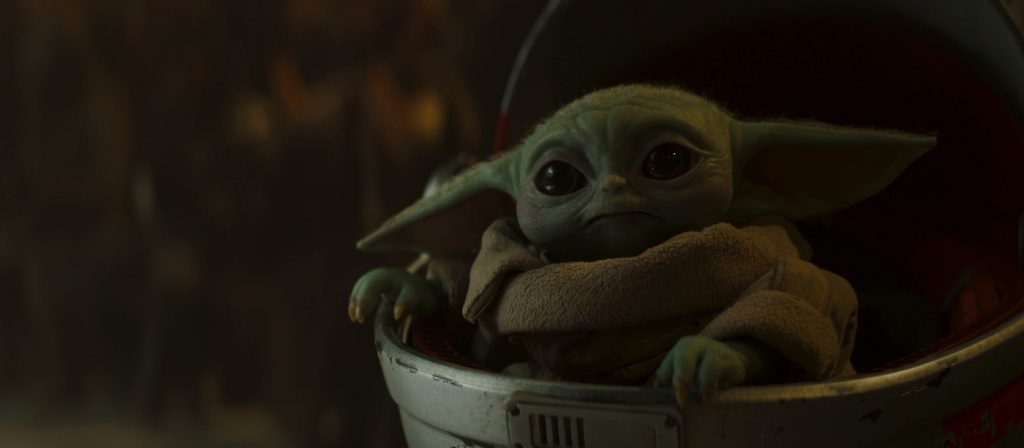 Not only did Disney+ drop the new trailer yesterday, but also a bevy of new photos. So let's do our level best to unpack what we see in the trailer with these images.
The trailer opened with the Mandalorian's ship, The Razor Crest, approaching a planet while we hear a conversation from season 1 between Mando and the Armorer—a fellow Mandalorian who outfitted our hero with his new Beskar armor. She tells Mando he'll need to search the galaxy to find The Child's people.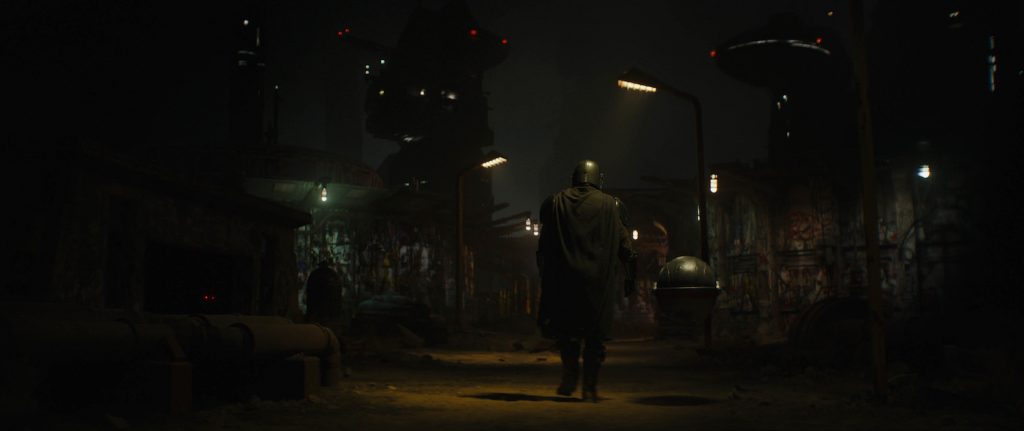 That search will bring Mando all over the place, from desert planets to icy, Hoth-like worlds.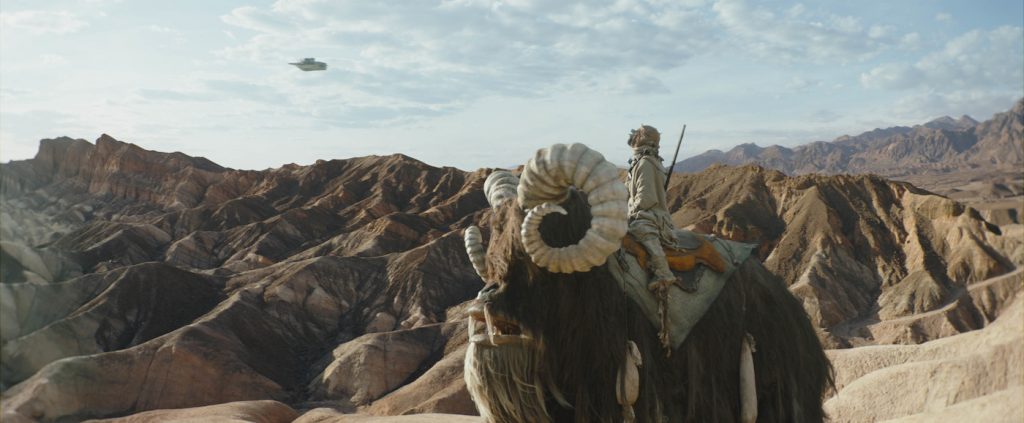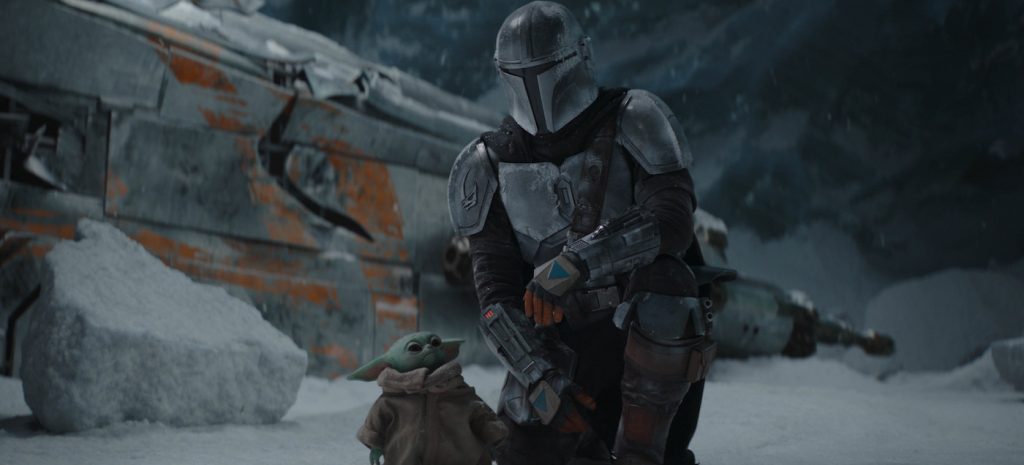 The problem for Mando is that The Child's people are sorcerers known as the Jedi, and they have an ancient enmity against the people of the Mandalore. We then see this image of Sasha Banks' character, hinting that she is perhaps a Jedi and that they've known about Mando and The Child for quite some time.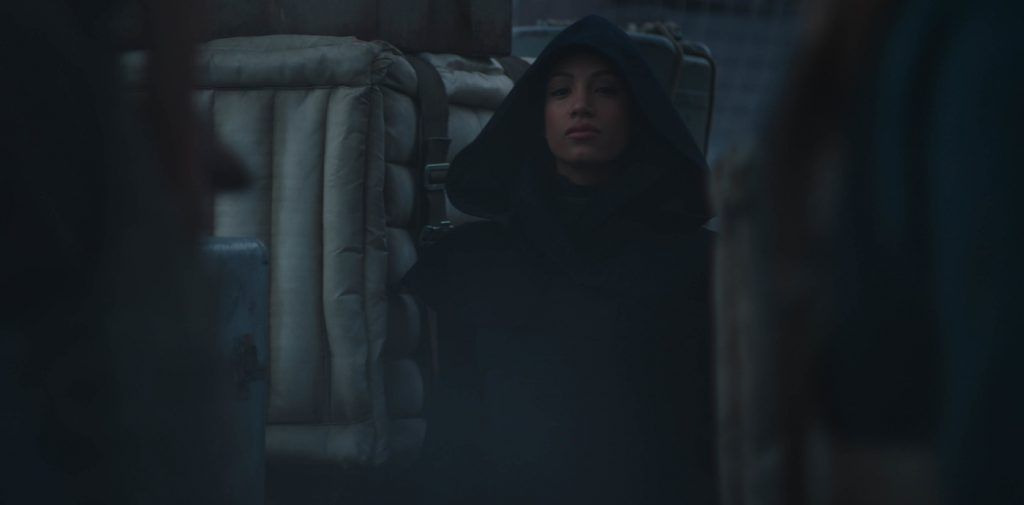 Mando and The Child's new journey will put them into direct contact with fighters from the Rebel Alliance who helped vanquish the Empire. We see a brief, thrilling shot of X-Wings in chase, but it's unclear whether they're actually chasing The Razor Crest or not. It's very possible the Jedi will see Mando as a threat.
Mando's old pals Cara Dune (Carano) and Greek Karga (Weathers) are back. Are they going to continue helping Mando on his quest to get The Child to his people safely?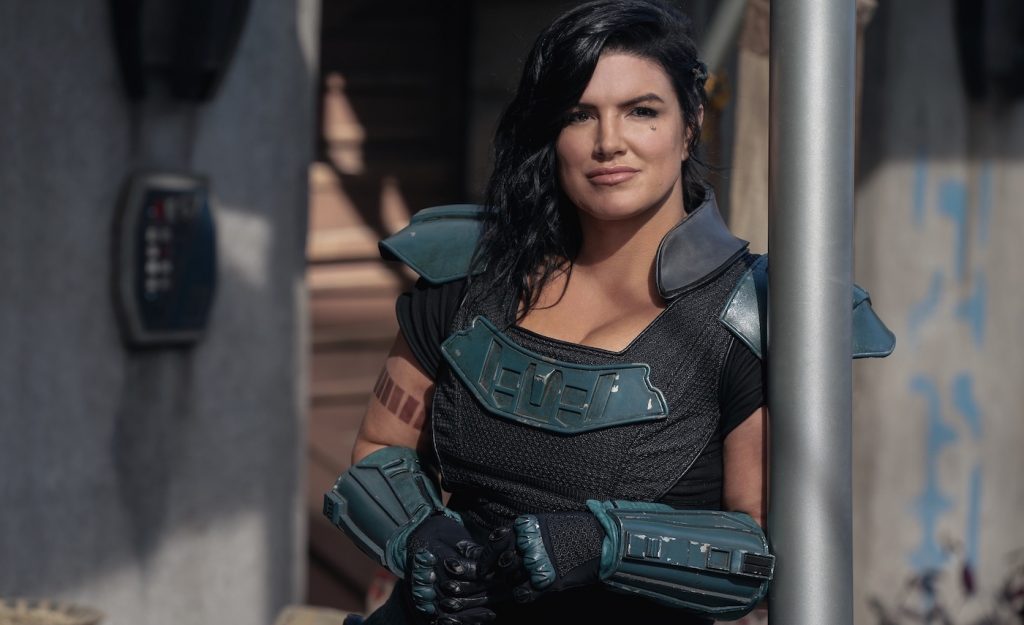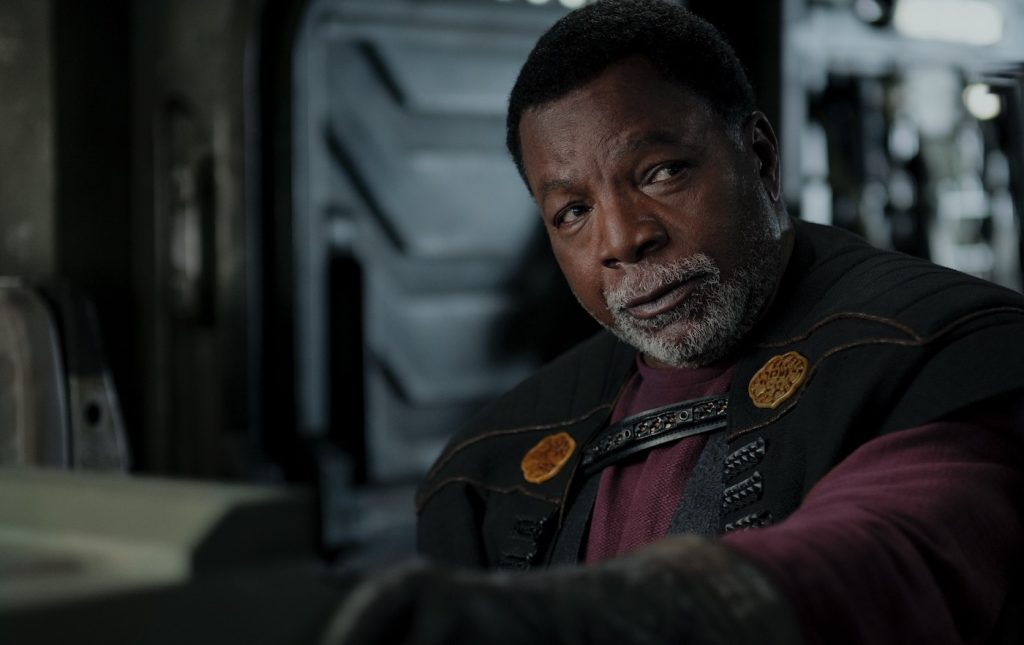 It wouldn't be a Star Wars series without some Stormtroopers and Scout Trooper action.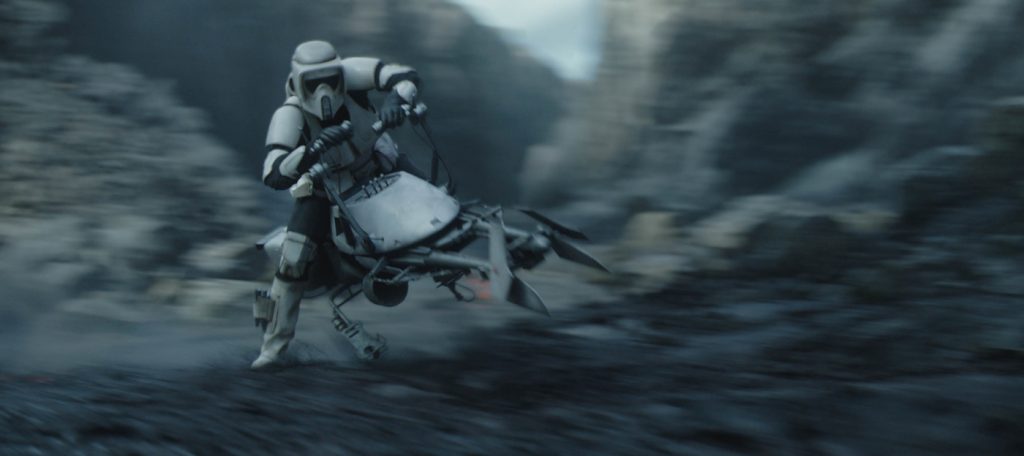 We know from the end of season 1 that one of Mando's biggest challenges in the new season will be Moff Gideon (Giancarlo Esposito), who appeared at the end of last season with his Darksaber, hunting for Mando and the Child. He makes a brief appearance in the trailer.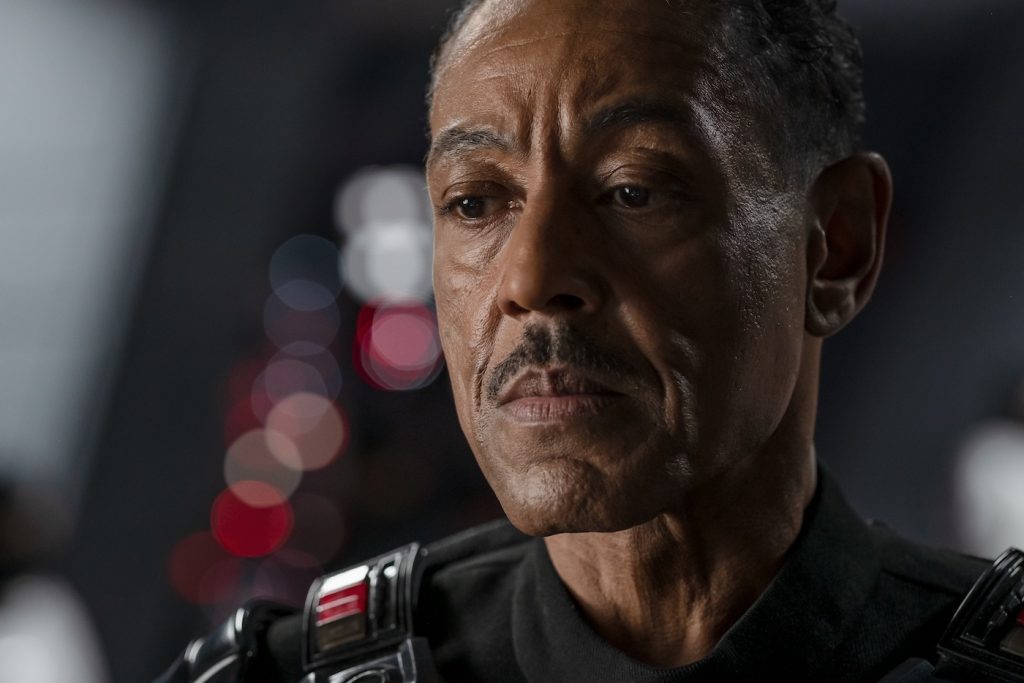 When Mando attends the aforementioned Gamorrean cage fight, a new character, Gore Keresh, an Abyssin alien, tells him it's a dangerous place to bring The Child. Then his goons train their weapons on our bounty hunter—a bad move. Mando uses a special weapon—Whistling Bird—which is a kind of crowd-control heat-seeking missile launcher, located within his Beskar armor, to handle the fact he's grossly outnumbered.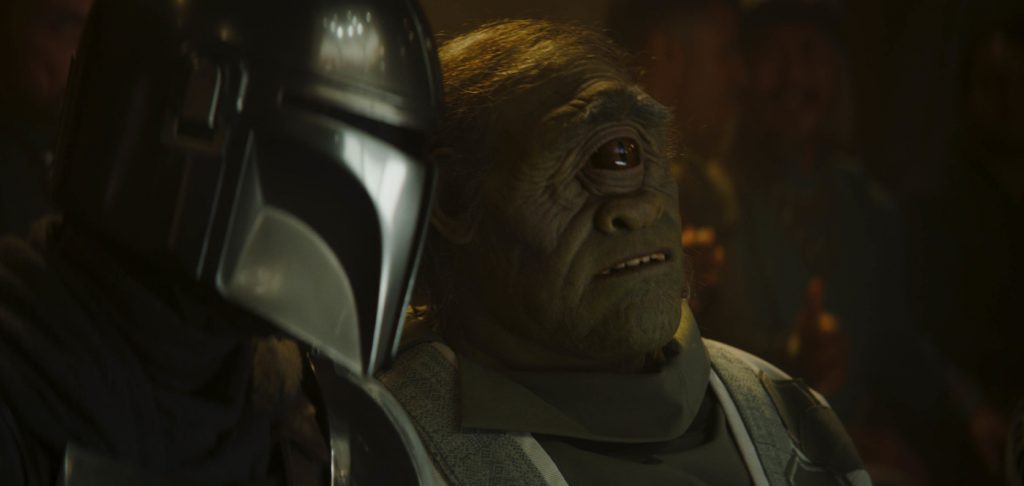 Thanks to mastering a brand-new technology known as The Volume, creator Jon Favreau and his hugely talented cast and crew promised to expand the scope of the series during its second season. The trailer sure seemed to hint at a much larger, much more dangerous world for the Mando and his beloved charge.
The Mandalorian season two premieres on Disney+ on October 30.
Featured image: The Mandalorian (Pedro Pascal) and the Child in The Mandalorian, season two. Courtesy Lucasfilm.