John Cena's "The Suicide Squad" Character Gets HBO Max Show
In case you missed this bit of wild news yesterday, Warner Media revealed that John Cena's The Suicide Squad character Peacemaker is getting his own HBO Max show. The streamer has given a straight-to-series order of 8 episodes for the first season, with Cena reprising his role from the film, and with The Suicide Squad writer/director James Gunn penning all 8 episodes. Gunn and The Suicide Squad producer Peter Safran will executive produce the series, with Cena serving as co-executive producer.
We don't know much more about the series at this point—heck, we don't know all that much about The Suicide Squad, either. But, what we do know about Cena's Peacemaker is this dude is a weapons expert who will stop at nothing, including hurting a whole lot of people, to pursue peace at any cost.
"Peacemaker is an opportunity to delve into current world issues through the lens of this superhero/supervillain/and world's biggest douchebag," Gunn said in a Warner Media press release. "I'm excited to expand The Suicide Squad and bring this character from the DC film universe to the full breadth of a series. And of course, to be able to work again with John, Peter, and my friends at Warner Bros. is the icing on the cake."
"I have said before that it has been a tremendous honor and an incredible opportunity to be part of The Suicide Squad and to work with James on what is going to be a fantastic movie," Cena added in the release. "I am unbelievably excited to have the chance to team up with him again for Peacemaker. We can't wait for fans to see this."
We'll share more when we know more. For now, The Suicide Squad is due in theaters on August 6, 2021. Peacemaker is scheduled to begin production sometime in early 2021 before Gunn gets to work on Guardians of the Galaxy Vol. 3.
Check out the poster here: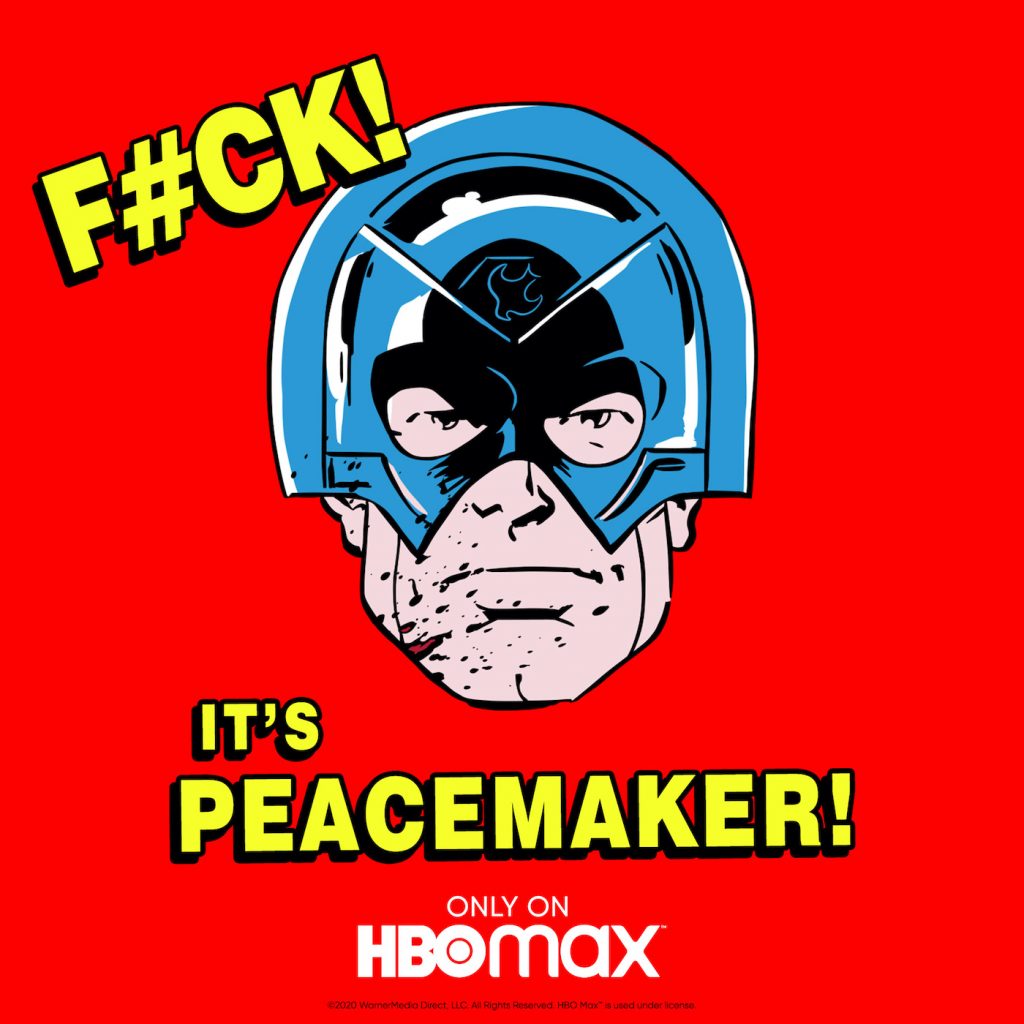 Featured image: "Peacemaker" poster image. Courtesy HBO Max.