How Emmy-Nominated Choreographer Jemel McWilliams Makes His Moves
When Emmy-nominated choreographer Jemel McWilliams was a first grader growing up in the D.C. area, most of his friends spent their time worshipping and talking about Michael Jordan. It was the Nineties, and Jordan and the Bulls were at peak fame level. But McWilliams had a few other idols in his sights: Sammy Davis, Jr. and Savion Glover. 
"I just loved that Sammy was an actor, a singer, a dancer, and a pioneer of this entire space for black Americans. That was beautiful," McWilliams says. "And then I really got into hoofing, a street form of tap dance, so I would watch Savion Glover. Those were my inspirations. Then obviously you have your Michael Jacksons and your Princes. You put those two together and next thing you know, you find me crawling around the floor being like, 'Uh ooh! Uh ooh!'"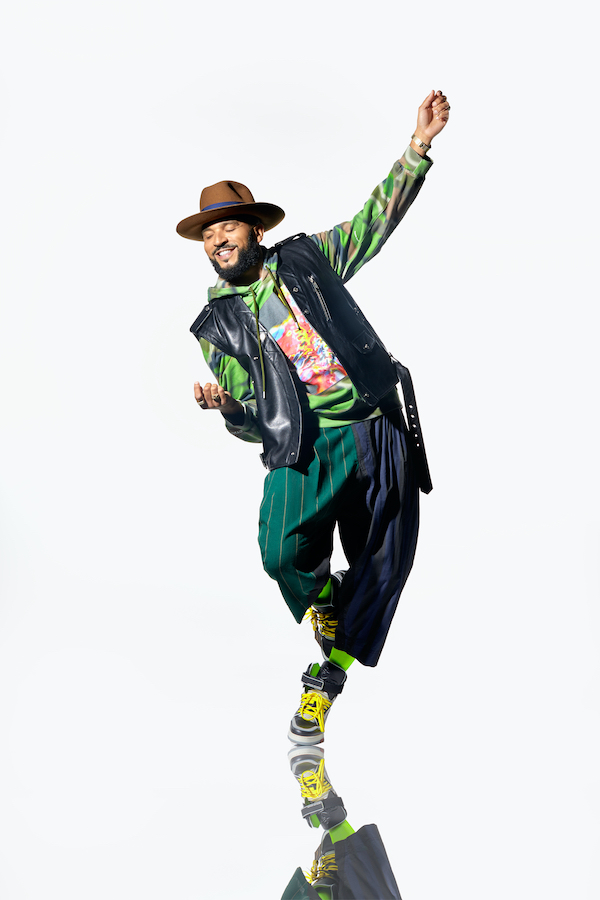 McWilliams has always loved dancing and performing. In front of his childhood home was a Metro bus station, and when McWilliams would hear the busses getting close, he'd run outside, using his front porch as a stage. "I would literally hear them from down the street, and I would run onto the porch and dance and put on performances. It got to the point where the same people were coming home from work around the same time, so they got used to seeing me."  
Formal dance classes began at the age of 12. He took a few foundation classes in ballet, he trained in tap, hip-hop and hip-hop foundation, and when he went to Harlem School of the Arts for a few summers, he got deep into African Dance, African Rhythms, and African Drumming. "I feel like all of that has catered to who I am today as a choreographer, which is how I hear music and how I feel music, and how I project storytelling through movement." 
He also toured with a group called the D.C. Showbiz Kids, performing at festivals and events all over town. "I could not wait to get to rehearsal," he recalls. "Even if rehearsal went over four hours, I was like, 'Yes! Longer! Longer!' I loved it. And it was probably also keeping me from doing homework."
Now with more than 10 years of professional experience as an Artistic Director, Choreographer, Dancer and Actor, McWilliams is known as one of the industry's hardest working and most creative minds, working with Alicia Keys, John Legend, Janelle Monáe, Kelly Rowland, Nick Jonas, and Tracee Ellis Ross, and brands such as Nike, Pepsi, Coca-Cola and Gap Inc. 
His transition from professional dancer to choreographer was as smooth as a Davis, Jr. one-liner: When one of the choreographers he was dancing with realized he had an ability "to see the bigger picture," she brought him in as her second assistant choreographer. "Next thing you know," McWilliams says with a laugh, "I'm on tour with Alicia Keys."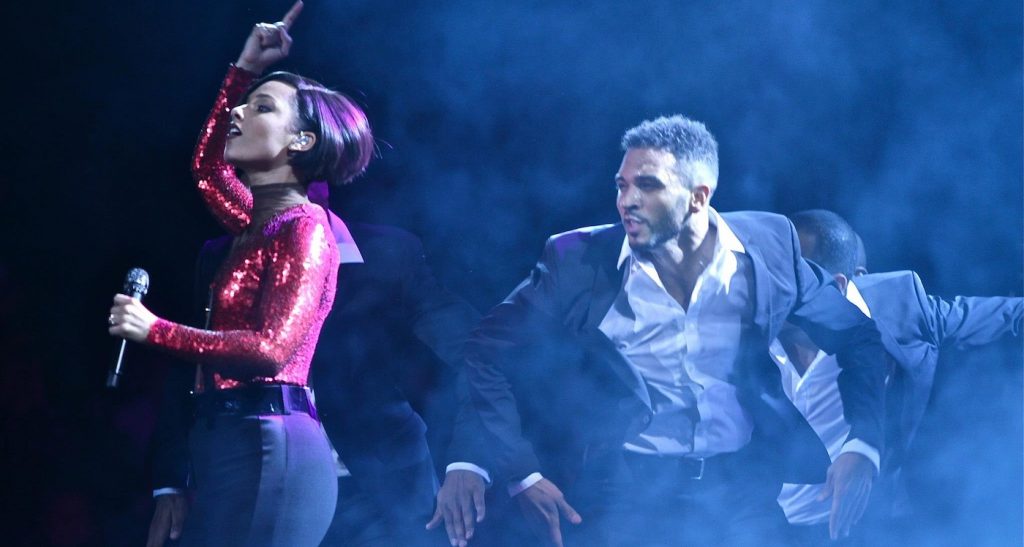 As he recalls, Keys liked his vibe and asked him to be on set while she worked on her song, "It's On Again," for The Amazing Spider-Man 2. "That was the first time she and I had our own moment," he says. "It was her, Kendrick Lamar, Hans Zimmer, and Pharrell Williams. That was the first time she saw me in this full leadership capacity, and from there, everything just opened up to Janelle Monáe, Lizzo, and John Legend."
This summer, McWilliams produced and choreographed the ABC special, "John Legend and Family: A Bigger Love Father's Day," which was the first original musical production since COVID-19. He also worked on Legend's video performance for the Global Citizen's Concert, "One World: #TogetherAtHome," which raised more than $120 million in support of frontline health care workers. When Legend tours, McWilliams is the choreographer and Legend's personal movement coach. 
"John is the coolest guy," McWilliams says. "He's freakishly smart. On the road, you guys were seeing a new John, a sexy John, who is just real chill. My job is making sure he feels free as an artist through his movement and his voice. We know him for his voice, and I'm pretty sure you'll be impressed with how he can glide across the stage."
On Legend's Darkness and Light tour, he choreographed everyone who touched the stage, from the back-up dancers to the band. "It's a full, immersive show," he says. "You might think you're just coming to get just really good music, musicianship, and vocals—and you are. But you're actually gonna get a full performance from top to bottom that keeps you engaged. What's been a blessing is that a lot of these musicians are like, 'I've never been stretched in this way before.' But they really enjoy it once they get it." 
McWilliams has also been collaborating with Lizzo, who is known for her over-the-top on-stage performances. 
"We have so much fun on the road," he says. "I was doing art direction and choreography for Janelle Monae's show, and Lizzo was playing in the same show, and she came and watched our show, and she was like, 'I want that guy. Whoever did this, I feel like he'll really be able to understand my vibe.'"
"She came into rehearsal the first day, just she and I just fell in love from that point forward. We were like, 'We have to work together, we've got to make this happen." I thought it was just gonna be for one "Ellen" show performance, but after that I called my agent and was like, 'Me and her just have this synergy,' and it's been great ever since. She's one of my good, good friends."
For McWilliams, it's about synergy and a good vibe, but it's also about bringing out the best in his artists. "One of my gifts is to see the greatness in people. A lot of times I don't know when it's gonna come, but something just clicks and I see it, and from that point forward, all of my artists can tell you, I start pacing, and I'm like, "Yeah, yeah, yeah!" I probably look like a deranged person, but it's really just creativity blowing through me and I'm seeing it. We're storytellers. We have this awesome opportunity." 
Featured image: Jemel McWilliams. Photo credit: James Anthony