Cinematographer Jay Keitel on Shooting the Deliciously Creepy "She Dies Tomorrow"
Director Amy Seimetz's new feature, She Dies Tomorrow, opens on a tight close-up of a teary blue eye ringed with streaked mascara. When we next see Amy (Kate Lyn Sheil), the film's patient zero, she's dazedly moving through her sunny new Los Angeles home. The house is modest and half unpacked, but hip light fixtures and the beginnings of some artsy wallpaper hint at what once had been a more normal life. By nightfall, however, Amy is inconsolable, unequivocally convinced she'll be dead the next day.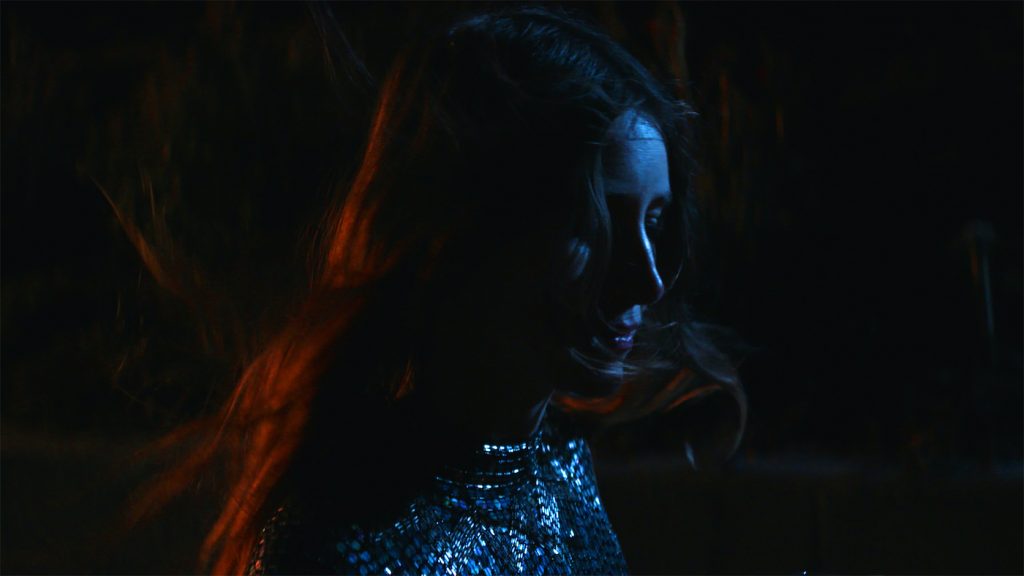 She's drinking wine, browsing cremation urns, and making little sense when she begs her friend Jane (Jane Adams) to skip a birthday dinner and come over. Jane, at least at first, is matter of fact with her desperate pal, denying Amy's request, among other things, to be turned into a post-death leather jacket. Some kind of freelance scientist, Jane leaves to go peer through her microscope, and while working in her dark basement lab, she's overtaken by the same mysterious affliction as Amy. In the throes of grappling with this horrible realization, she makes it to her sister-in-law Susan's birthday dinner after all, where each of the guests gradually falls prey to the same mental anguish that they, too, will die tomorrow.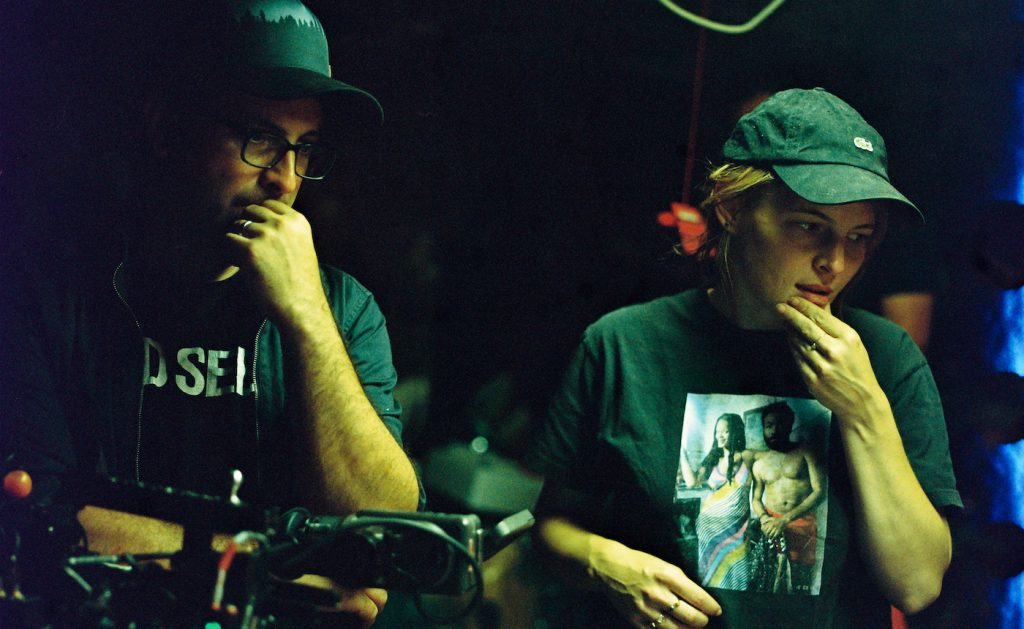 Seimetz and her cinematographer, Jay Keitel, express each moment of the jarring descent into this realization through flashing multicolor washes that, if you're paying close attention, are unique to each character. "I really took that to heart, that idea that every response had to be whatever the character is remembering or going through," said Keitel, who, rather than working with a bank of lights and a gaffer on a radio, circumvented the film's limited budget with small units placed around the set, pre-programmed with eight or nine lighting presets and timings designed for each person's meltdown. Suffering from visual migraines himself, Keitel explained, "I likened it to that, this sort of visualization of panic or anxiety. When you're anxious and upset, that's communicable, right? It's sort of like a virus, it's contagious."
Having toppled the dominos, Amy heads into the desert, goes joyriding in a dune buggy, smokes weed with the dune buggy rental guy (Adam Wingard), and infects him, too. Most of the action takes place at night, but in flashbacks, we see her enjoying the desert at golden hour with her boyfriend, Craig (Kentucker Audley), ordering pizza and playing go fish. Even in better times, however, Sheil's Amy comes off as pensive and never really okay. Keitel's lighting, which deals with long stretches of one-person frames, reflects this. "I tried to think about everything Kate's going through and use the lights in various ways, so that every time we see her, we're seeing a different way her face is lit. That, I think, moves you through what's going on in her head."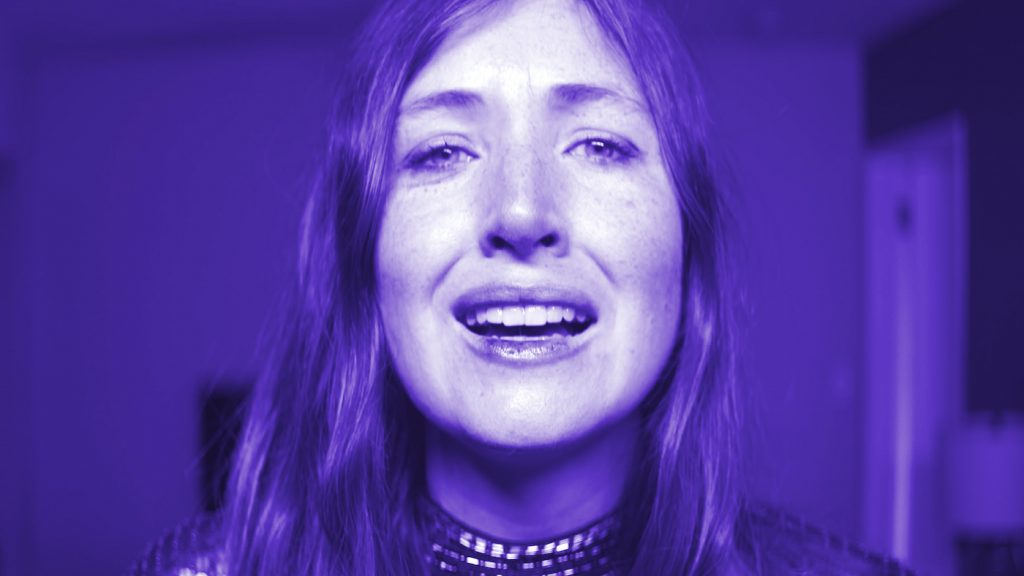 In colorfully saturated, impressionistic scenes reminiscent of cells and liquid and blood gliding entropically over the camera lens, Keitel and Seimetz also try to depict what being struck by the thought they have one day left to live might look like in their characters' insides. Keitel, producer David Lawson Jr., Seimetz and her assistant Alexandra Lyons Watt spent days in the director's garage experimenting with lighting techniques, plexiglass, and a cornucopia of material including "oil, water, bits of strawberry, and bits of other organic material from [Amy's] refrigerator" to achieve these atmospheric moments. "Amy really wanted everything to be as real as possible. She didn't want a lot of VFX," explained Keitel of their turn as mad scientists. "And that was our impetus — what can we do to give an emotional impression of being inside the body, or maybe inside the mind, and what would that look like?"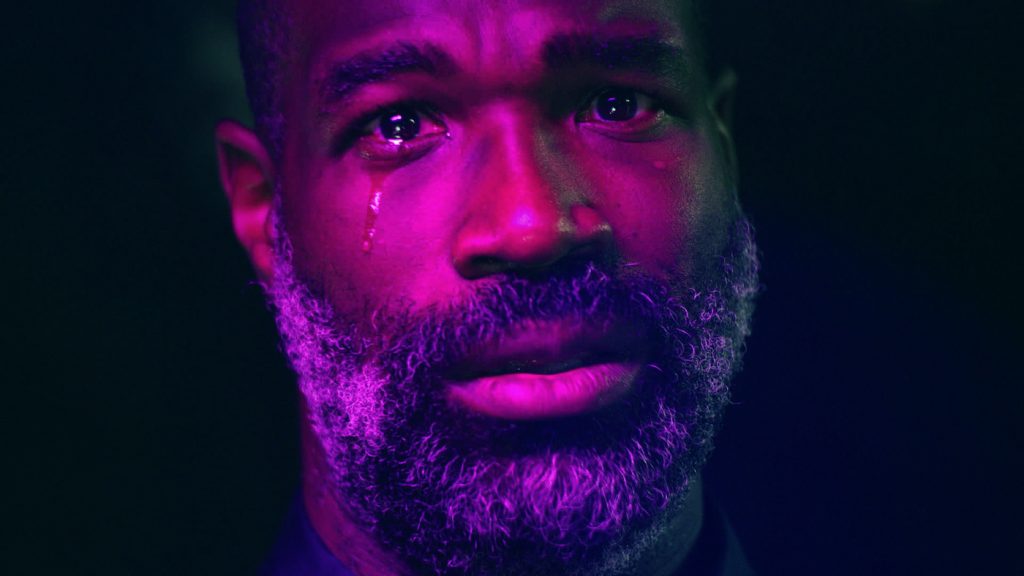 Eventually, Mozart's Requiem, which darkly sets the tone for much of the film and which Keitel, Seimetz, and Sheil were already listening to while shooting, stops, and — is the nightmare over? There's no saying. It's barely dawn. Overnight, some of the characters bring themselves to take care of unfinished business, others descend into madness. As we check in with everyone, SDT seems to ask its audience, what would you do in this scenario? From the flashing lights of initial infection to the gurgling abstractions that come later on, the night feels like one long, weird club trip curtailed by the nauseating moment you step into daylight, but that couldn't be more off base. "I actually got a lot of inspiration from walking in the woods," Keitel said, "if you can believe it or not."
Featured image: She Dies Tomorrow key art. Courtesy Neon.