Fear & Grieving With Pet Sematary Breakout Star Amy Seimetz
Pet Sematary star Amy Seimetz remembers reading Stephen King's novel when she was just eight years old.
"I was too young but my parents were great—being a parent was different in the '80s," she says. "They were happy that I was a voracious reader and they were present to answer questions. I went from [children's authors] R. L. Stine to Christopher Pike to Stephen King. I read Cujo, Pet Sematary, Christine, It. Of course, at eight you want the dark stuff that no one talks about."
The "dark stuff" is why Pet Sematary, about a secret burial ground in rural Maine where pets and other living things can become reanimated—but at a price—has been turned into a movie twice: in 1989 and now a remake starring Seimetz, Jason Clarke and John Lithgow.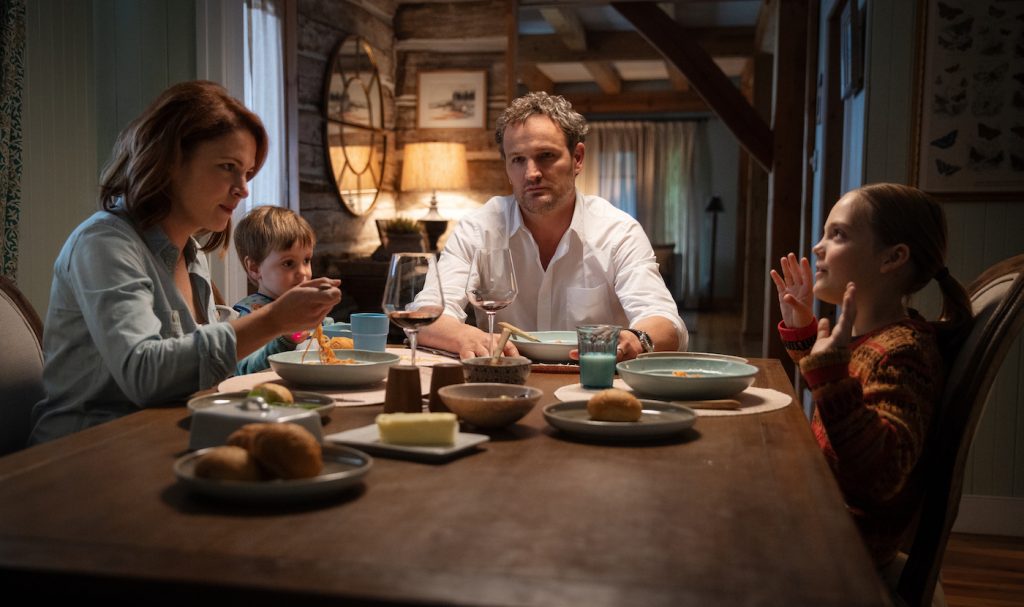 Seimetz has been intrigued with horror/thrillers ever since she first read King's books and watched '80s horror movies as a kid growing up in Florida. "My parents divorced when I was very young so I had what I call 'bachelor weekends' with my dad. He'd let my [older] sister and I rent whatever we wanted from the video store. I watched everything: Nightmare on Elm Street, Friday the 13th. Of course, I had problems with the narrative being male dominated but I loved the genre so much as a kid."
She's done her part to make the horror genre hip with roles in director Adam Wingard's 2010 horror thriller A Horrible Way To Die which earned Seimetz the Best Actress award at Fantastic Fest. She was also featured in Ridley Scott's Alien: Covenant (2017), among many other films. She says she was a fan of Starry Eyes the 2014 thriller co-directed by Pet Sematary's directing duo of Kevin Kolsch and Dennis Widmyer.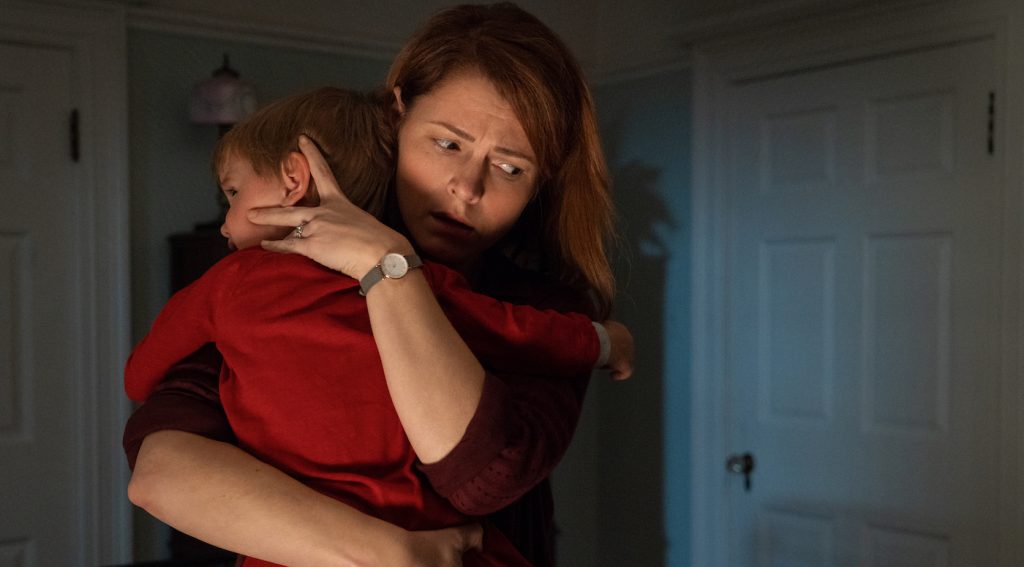 Seimetz, whose resume makes the term "multi-hyphenate" seem inadequate, has directed, written, produced, edited and starred in numerous independent shorts and features, including her feature directing debut, the 2012 thriller Sun Don't Shine. She's the co-creator, with Lodge Kerrigan, of The Girlfriend Experience which began airing on Starz in 2016. She writes and directs episodes of the show, as well as plays the recurring character of Annabel Reade.
"My passion for storytelling extends to all genres," she says. "I am into genre blending as a filmmaker and I do love the language of [horror], the 'what if?' element of it, the melodrama and toeing the line of pulp."
But Pet Sematary, a major studio release and a horror fan favorite, was a unique experience for Seimetz. "It's still very surreal to me but when this is over, I'm back to my computer writing. I'm happy with the way I've constructed my career," she says.
Seimetz is also featured in writer/director Madeleine Olnek's Wild Nights With Emily which opens in theaters this month. She plays real-life character Mabel Loomis Todd, the editor and publisher responsible for crafting the false image of Emily Dickinson (Molly Shannon) as a reclusive spinster by editing out references in Dickinson's poems to her romance with lifelong friend and sister-in-law Susan Gilbert (Susan Ziegler).
For Pet Sematary, Seimetz was attracted to the disturbing past that haunts Rachel, who relocates from Boston to Ludlow, Maine with husband Louis (Clarke) and their two young children, Ellie (Jeté Laurence) and Gage (Hugo Lavoie). The creepy events in their new home trigger Rachel's guilt and fear over her childhood trauma. This provided not just a meaty backstory for Seimetz but gave her physically and emotionally grueling scenes to play.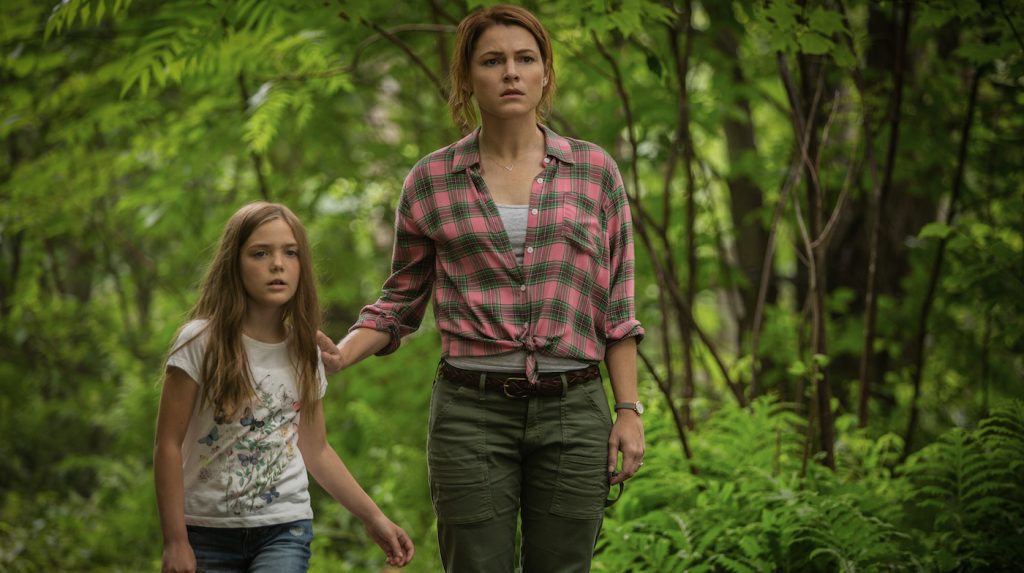 "It's a child's memory that's morphed into a frightening moment because the parent isn't talking to her and explaining what's happening," Seimetz says. "The biggest fear comes because no one has explained anything to her so it's morphed into this nightmare. If you don't know where it's coming from, it does become supernatural—this thing you want to shove away."
Rachel's past gave Seimetz layers to play that she appreciated as an actress. "It's always great when you get a role and it's not just a mom. You can be a mom and still have an existential crisis. I'm grateful [writers and filmmakers] are waking up to the fact that women carry all this around with them; we are not just wives, girlfriends, moms."
Seimetz says she loved working with Clarke and Lithgow and has high praise for young Jeté Laurence. The two have "an insanely physical scene" in the film's finale. "To go from normal, every day to a demonic place and do it with such confidence, Jeté is amazing. I took notes from her; she is ready to go," says Seimetz. "For the more physical stuff, there was a stunt double. I didn't really throw her across the room!"
Besides the frights and horror film fun, Seimetz related deeply to Pet Sematary's deeper themes of loss and grief. The primal elements about wanting desperately to reconnect with a loved one who has died are so universal because "we don't talk about it as a society. I lost my dad; I took care of him for years. He still exists in my brain and that is what can make you go insane but you have to live life," she says. "Grief is a dark, ever-present friend."
Featured image: Amy Seimetz as Rachel in PET SEMATARY, from Paramount Pictures. Courtesy Paramount Pictures.