KiKi Layne on Her Lethal Left Hook (And More) in "The Old Guard"
With her star turn in Barry Jenkins' If Beale Street Could Talk, KiKi Layne left a lasting impression on critics and producers alike. In director Gina Prince-Bythewood's The Old Guard, now streaming on Netflix, Layne shows herself to be a performer capable of handling wildly divergent roles. Her character, Nile Freeman, the youngest and newest member of a team of immortal mercenaries, is a highly trained Marine with a strong moral compass, advanced weapons training, and a powerful left hook. The Credits spoke to Layne about the intense physical training that helped build her character and the importance of purpose in an action film.
The physical presence of Nile is very powerful and very specific. How did you find your way into her physicality?
Part of it was just doing all the physical training that we had to do. I feel that all the training naturally affected my physicality. I was feeling stronger from being in the gym more than I've ever been in my entire life. Also, part of the physicality came from playing a Marine, and the strength and dignity and power and confidence that Marines carry with them. I definitely wanted to embody that as well, and that all came together to create a very different physicality for me.
You also had a very different way of speaking.
My speech came out of the physical presence of the character. I found this new strength in my posture, and the way that I carried myself led to a change in the speaking voice that I had. My work is about honoring the authenticity of whatever character I'm embodying, and the story they're telling. I feel like whatever character I'm playing, they find a way that makes the most sense for how they need to communicate their story. They find it in an authentic way through me, the instrument that's been given to them to use.
You and Charlize do many of your own stunts—what was your training experience like? 
It was such a different physical experience, especially since there were so many different aspects to it, like being in the gym, lifting weights, and just trying to build the necessary muscles and strength to sustain us through the shoots and the longer sequences. The military tactical training was super important, especially for me playing a Marine. It was also great for the team, because it gave us a place to start to show how well The Old Guard works together, and that they've been a team for such a long time. Overall, it was really cool, because these are real skills that we're picking up and learning. Now I actually know how to handle a weapon properly, and reload safely. I learned boxing, and that's pretty cool to be able to take away from a project.
The fights have a moral weight and move the story forward in a significant way, which isn't necessarily the norm with action films. How did that impact your work?
That's one of the biggest struggles for my character Nile. She keeps asking the question of why. "Why am I supposed to be out here killing all these people?" It's not something she can do without purpose. We really get to see her struggling with that, as well as the weight the other members of The Old Guard carry because they've been at it for so long. We especially see it with Andy (Charlize Theron)'s character, that when you lose that sense of purpose, you start asking what the point is. Will everything they're doing make any difference? Questioning that can do real damage to you on the inside.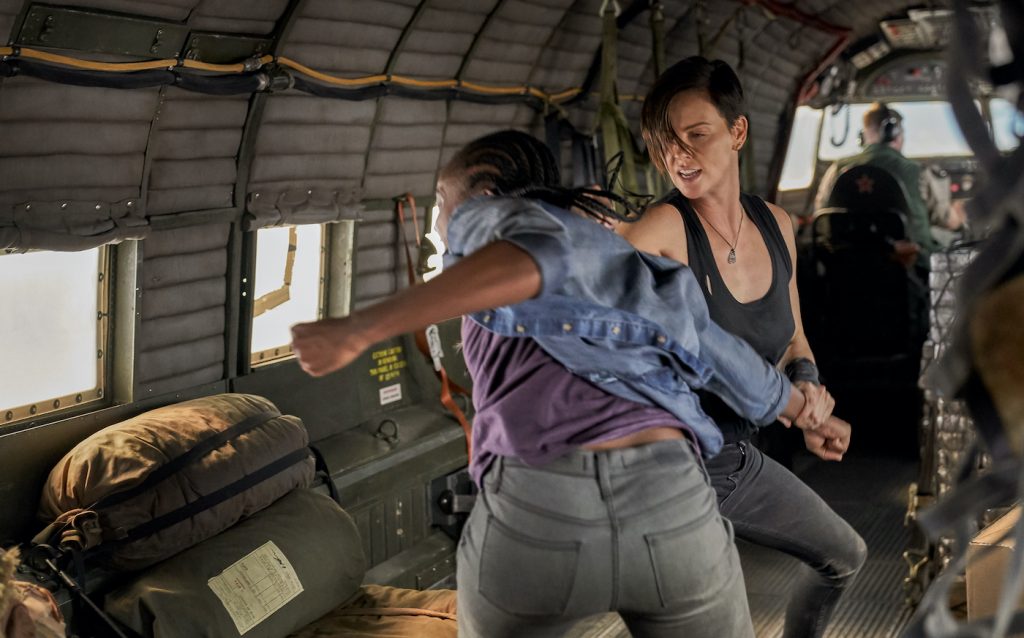 Nile and Andy have one heckuva fight shortly after they meet…
In the fight sequences, we're actively asking ourselves what we're fighting for, and so in those moments of choreography, especially between Nile and Andy, there's so much character development wrapped up in their altercations. What Nile is struggling with manifests itself in this very physical way when she's fighting. She's fighting Andy and fighting a lot of things inside herself at the same time. That's one of the dope things about this film. None of the fights are there just for action. The characters aren't killing just to kill. I think that's a major thing that stands out in this action film because that's a rarity. In The Old Guard, they aren't fighting and blowing stuff up because it looks cool. They struggle with their paths, even though they've been given this extraordinary gift. It's one of the things that makes the film so relatable, even though it's wrapped up in these fantasy concepts that are essential to it as well.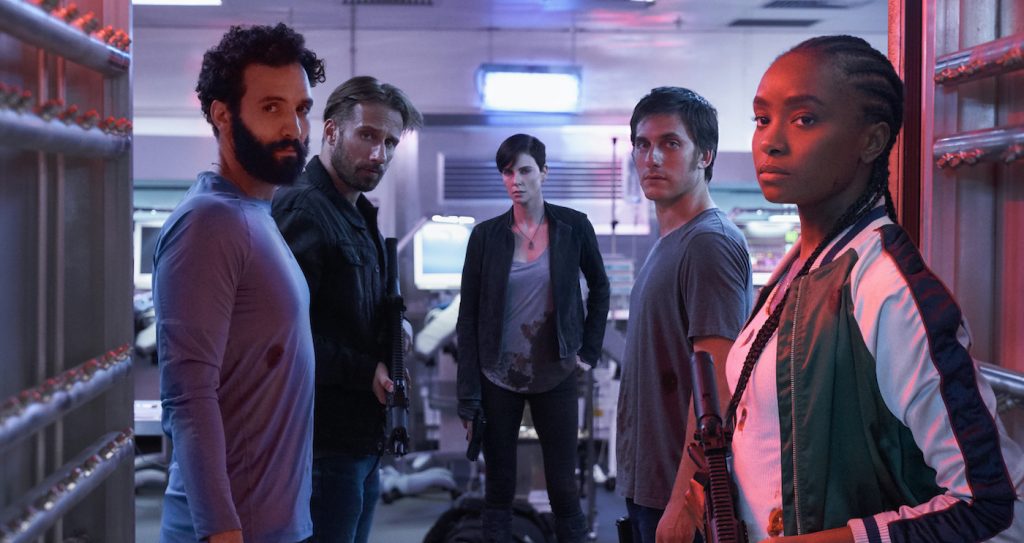 What was your experience of working with the cast, given it is so global and represents so many different cultures? 
It was amazing to be a part of something so inclusive, because that doesn't really happen in Hollywood, and especially when you see all these diverse faces representing heroes and fighters and warriors.
How was working with director Gina Prince-Bythewood?
I think a major part of it was that before I even got cast, when I had a meeting with Gina, she told me she was very committed to really filling out the character of Nile, and making room and giving a sense of importance and depth to what these characters are going through. It felt great to have space made in this type of film. I went into it thinking it was just going to be about the super big action moments, and that was what was going to matter the most, but Gina explained that she wanted to see the heart and the depth that she saw in Beale Street. She believed there was room for that. It was powerful to know that she wanted me to bring as much to the project as I could, in terms of depth and vulnerability.
Featured image: THE OLD GUARD – KIKI LAYNE as NILE in THE OLD GUARD. Cr. AMY SPINKS/NETFLIX © 2020