Cinematographer Armando Salas on the Seductive Aesthetics of "Ozark"
The third season of Netflix's Ozark sees Marty and Wendy Byrde (Jason Bateman and Laura Linney) dig into their life in Mississippi, where they now own one casino, and a sticking point in their marriage is the risk associated with acquiring another. With the Byrdes still laundering money for Omar Navarro (Felix Solis), the head of a Mexican cartel, and working alongside bloodthirsty lawyer Helen Pierce (Janet McTeer), the series' third season retains the cool blue and green tones of earlier episodes but adds new aesthetic dimensions via a deeper look at the Navarro compound and flashbacks to Marty's youth.
Pushed along by its id-driven characters, Ozark's plot is a complicated puzzle, but the show's cinematographer, Armando Salas, ASC, tends to approach the series' many different locations individually, with an eye to how they contrast with one another in order to offer an immediate sense of time and place. In the season's fourth episode, "Boss Fight," for example, we get two new locations: a circular, top-lit jail cell under the Navarro compound where the cartel kingpin holds Marty, and a 1980s-era hospital where a young Marty's sick father is being treated.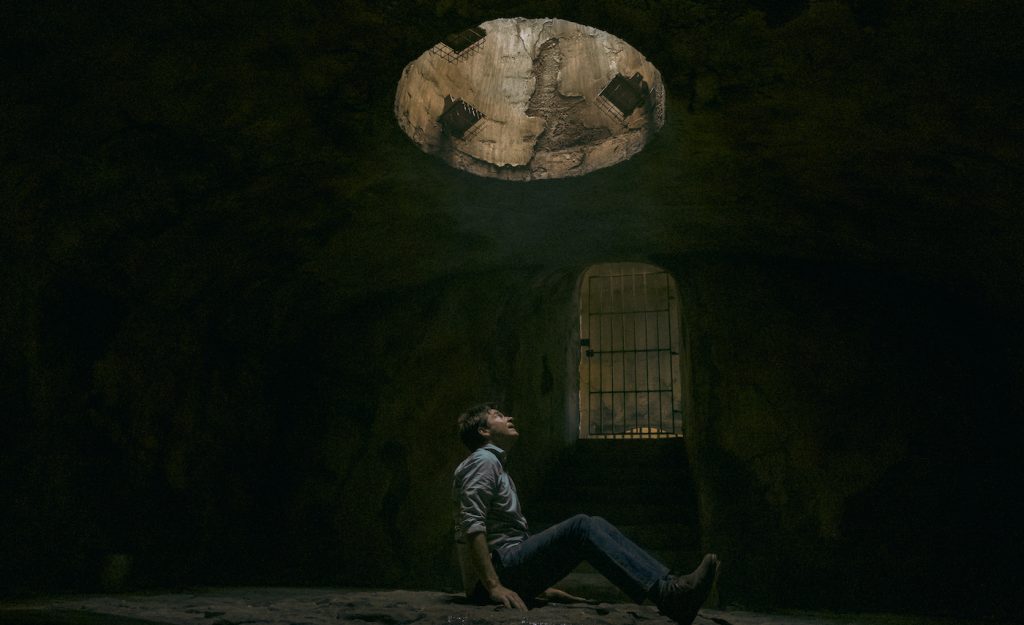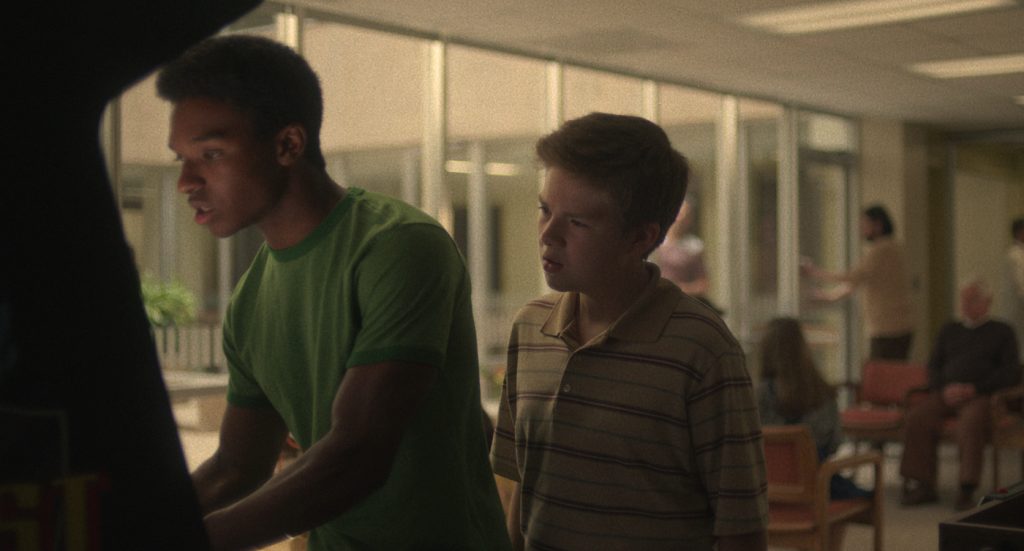 With warmer colors and a more noticeable grain bridging the look of the cell, the grand interiors of Navarro's estate, and the hospital, the color scheme and tonal range in these locations "are distinct from the Ozarks, from Marty's family scrambling to deal with his disappearance, but weave those other elements together," Salas explained.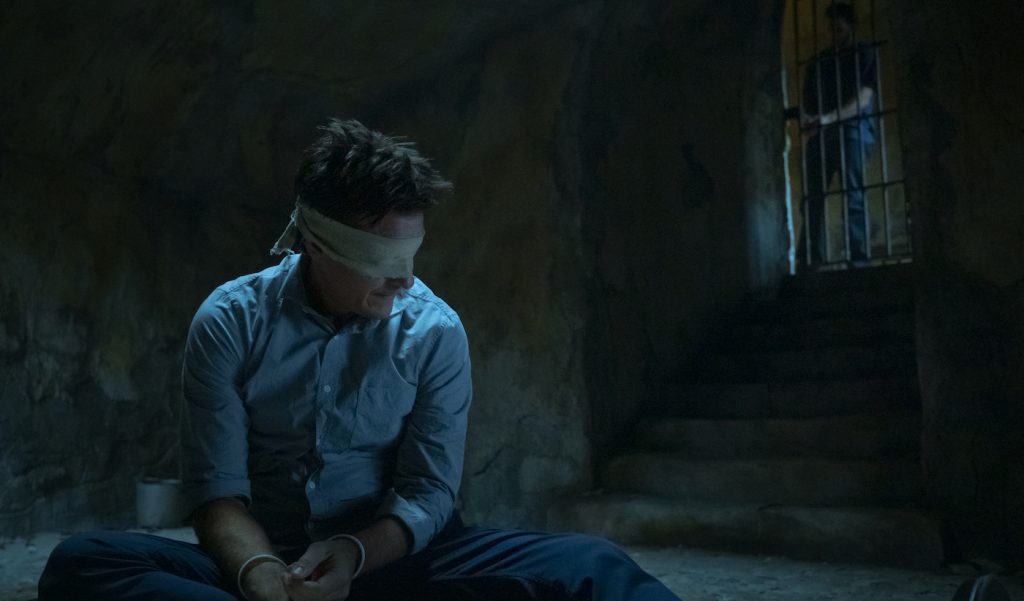 For a stronger sense of texture and grit in these new locations, the DP and his team used live grain, a hardware-software solution that accurately mimics film stock. Back in the Ozarks, Salas relies on a more modern-looking film stock and treats viewers to some stunning wide-angle photography. Seemingly simple conversational scenes — Ruth (Julia Garner) and Ben (Wendy's newly arrived brother, played by Tom Pelphrey) on a broken-down sofa outside her trailer at dusk, Marty and Ben on the shore, a getaway boat bobbing on the sparkling water at their backs — call to mind the masterful tableaux of photographer Gregory Crewdson.
The beauty of these scenes looks incidental but isn't. "Although sometimes we get lucky, that's something that we plan out weeks beforehand," said Salas of the season's most arresting masters. "A lot of the more successful images are designed well ahead of time, and then require this amazing unit of crew members and craftspeople to execute on the day," he explained, with extreme precision helping a particular scene, like Ben and Ruth sharing an end-of-day beer outside the Langmore trailers, land at just the right hour. The effect is deliberately beautiful but meant to appear effortless. "Hopefully, as people watch it, they just think, oh look how lovely, they just happened to shoot at this really nice time," said Salas.
However, getting these scenes just right is an immense amount of work, starting from the script phase. "Blocking, staging, and camera placement is a big part of the show. We don't have a lot of time to shoot, so we sacrifice the number of shots and coverage in order to fine-tune the shots that we are able to get," Salas explained. "We really prioritize quality over quantity." In this season, Wendy's brother Ben is introduced only to go off the rails, hard-nosed little Ruth finally rejects the Byrdes, and the Byrdes themselves get twisted into another set of seemingly intractable messes, but it all goes down across eerily still and lovely settings. Ozark is one of Netflix's most compulsively watchable dramas, first and foremost for the wild lives of the Byrdes and their friends and foes, but more subtly so, for drawing viewers into this alternately verdant and ramshackle universe, which either way, is always seductively aesthetic.
Featured image: Jason Bateman, Laura Linney. Photo by Steve Dietl/Netflix