Composer Herdís Stefánsdóttir on HBO's Fabulous New Unscripted Series We're Here
There's a new unscripted show in town, and it wants you to know We're Here. That's both the name and the aesthetic of co-creators Johnny Ingram and Stephen Warren's fabulous, fierce, and fun show featuring renowned drag queens Eureka O'Hara, Shangela Laquifa Wadley, and Bob the Drag Queen. On the series, the Queens drive into towns across America, and recruit local residents representing a wide swath of humanity as 'drag daughters,' to participate in a one-night-only drag show. Each makeshift drag troupe braves judgment, faces fears, breaks barriers, and builds bridges along the way. It's like an even queerer, more in-your-face, flamboyant Queer Eye, and, as they say, we're here for it.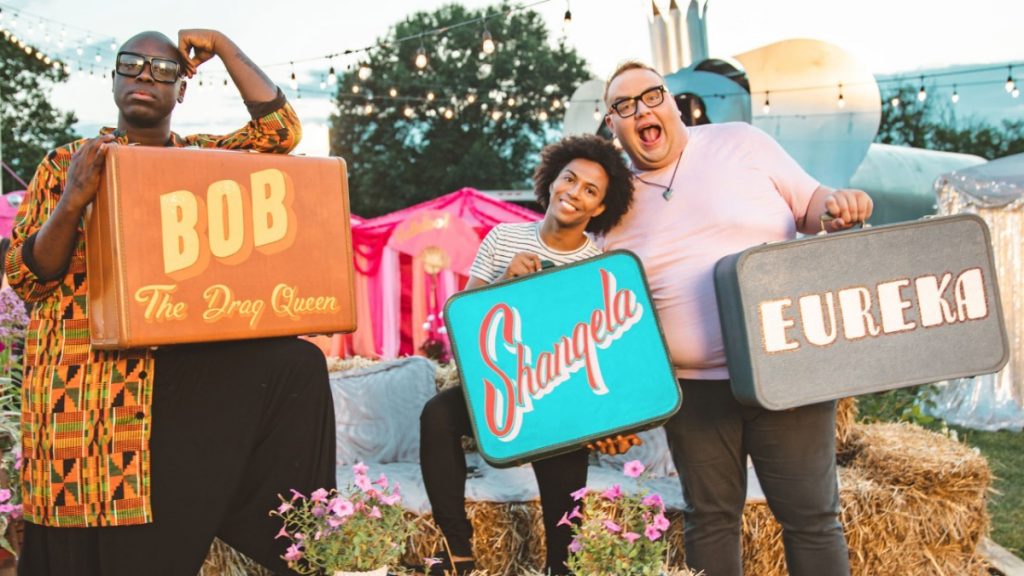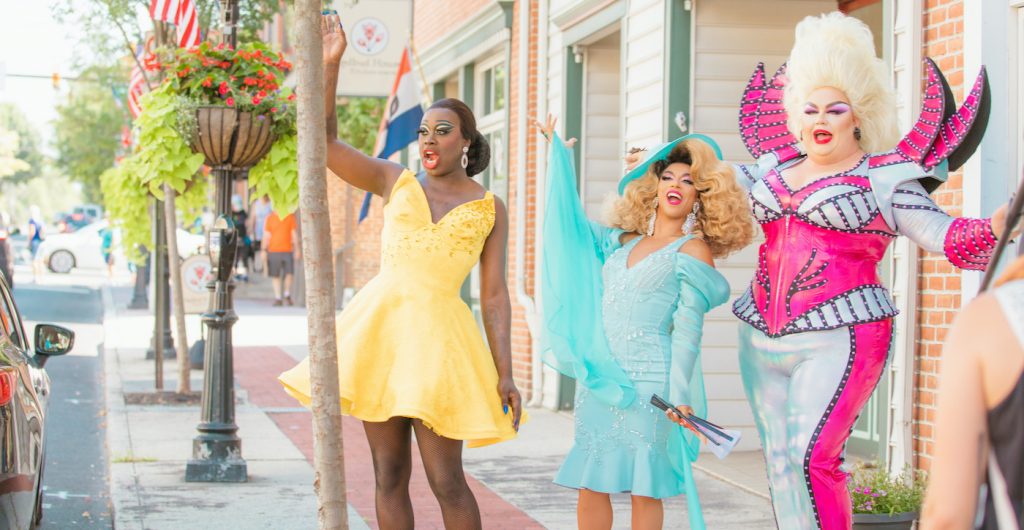 To create music for the six-part series, the filmmakers of We're Here turned to Icelandic composer Herdís Stefánsdóttir, who scored The Sun is Also a Star and created additional music for The Hate U Give. She focuses on the environments and locales in which each show takes place, and creates emotional arcs of each drag daughter as they go through their personal transformation. She creates a dramatic but appropriate contrast to the musical hit parade utilized at other points in each episode. The Credits spoke to Stefánsdóttir about her work on We're Here which is a departure from her other projects. Among other things, it is her first time composing for an unscripted show.
How did you become part of We're Here, and in what way did it challenge you as a composer?
My agent sent a portfolio with my music. Creators Steve Warren and Jonny Ingram loved it, and thankfully, the director Pete LoGreco did too. We had one phone call, and I was hired. It did help that I had watched the first episode, really loved it, and wanted to be a part of it. My experience scoring this show has been very different from scoring fiction or narrative films. A completely different approach. The storytelling in the music has to be on point. It has to be gentle and real. It has to make sure to give space and feel real, in the sense that this is a real-life person opening their heart. The score has to be respectful and genuine. It's not easy at all to score an unscripted series like this. It's really a brain puzzle. In that sense, it's definitely been harder to score than the fiction films I have worked on.
You started making different sounds for each episode, and each person to some degree has its own theme. How did that evolve as you went along?
As I've been writing, I gradually started to create a sound world for each character and story, but that didn't really start until the second episode. Each town is also different and brings out different sounds. To get into the mood, I've been listening to music related to the towns, like old music from Louisiana, or music from Navajo indigenous people. But that's just for fun, to get a vibe. The score doesn't really draw inspiration from that music. The location, landscape, and the visual environment definitely inspire different sound palettes.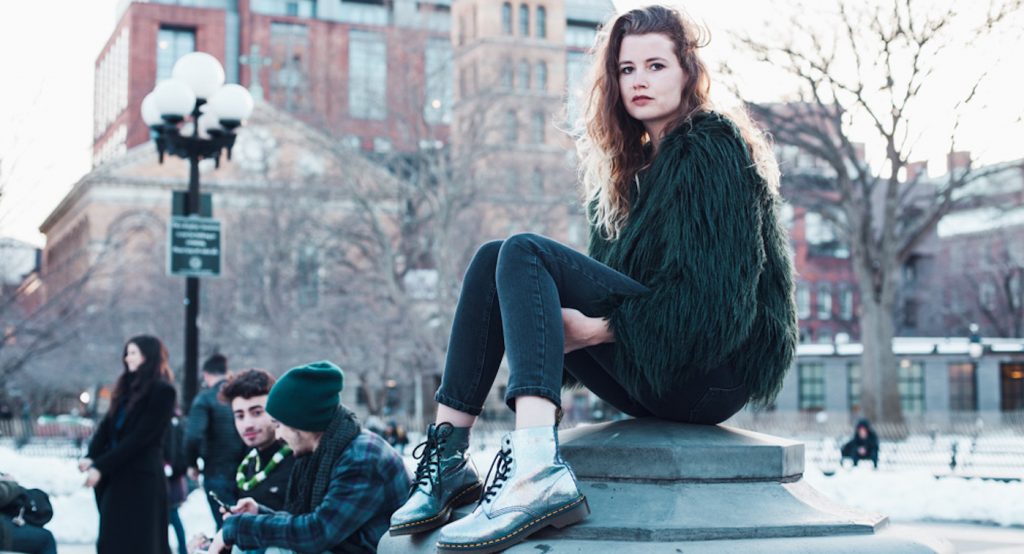 In what specific ways did you allow the music you listened to and the images relating to each location influence the score on particular shows?
I think I have stepped way out of my comfort zone for certain episodes in the show. These are small rural towns, with strong roots in country music. I've been exploring instrument combos and music that I have never even thought of writing before. I have always loved bendy and de-tuned sounds, so being able to use the slide guitar for this show has been fun. I really love the sound of the slide. It can also give a sense of a lonely, remote feeling that some of those towns felt like. For the episode that takes place in Farmington, which borders the Navajo desert, I processed a lot of flute. I felt the slightly off-sounding flute fit to the strange desert landscape. For another town, I'm going full-on country, or that's what I think. But the funny thing is that I barely really know what country music is, so what's coming out of this is more like country psychedelia, with a twist. I'm making my own version of country-twisted music, and owning it!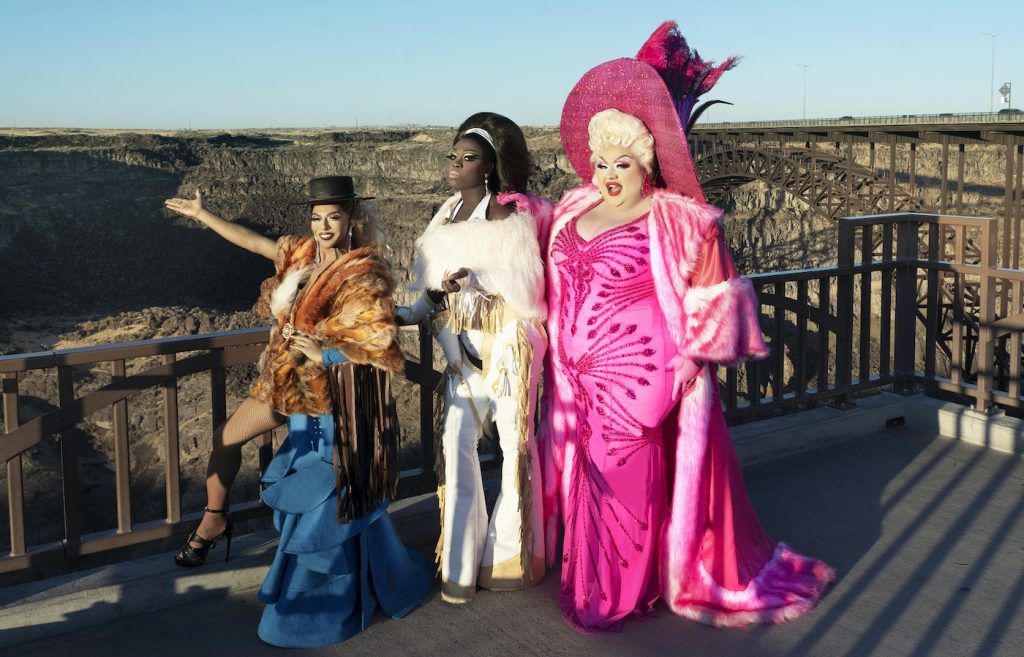 How has scoring and composing during the pandemic changed or influenced your work on We're Here? 
I'm still in the middle of scoring the show, currently working on episodes 4 and 5. Because of the situation, I've been working a lot with what's close to me in the studio. I've recorded pianos, my voice, organ, celeste, and synths. And for the instruments I don't play, I've done remote sessions with friends, recording instruments like strings, saxophone, and guitars.
It's a lot of very impulsive decisions, feeling what's right. Sometimes it comes immediately, and sometimes I have to close my eyes and think. Sometimes I get it right immediately, but sometimes it takes a few attempts, in collaboration with the director. It's amazing how easy it is, working remotely making music. We've really come to an age where anything is possible.
As part of supporting diverse entertainment in the time of COVID-19, HBO is playing the premiere simultaneously on YouTube and HBO tonight, April 23, at 9 pm EST. If you don't have HBO, you can watch the new show free on YouTube. There's also a pre-show on HBO at 8:30 EST, featuring the Queens and guests like Drew Barrymore, Naomi Watts, Ellen Pompeo, and Andrew Rannells.
Featured image: Shangela Laquifa Wadley. Photograph by Christopher Smith/HBO