First Spiral Trailer Reveals Chris Rock, Samuel L. Jackson in new Saw Movie
It was mid-May of last year when we learned that Chris Rock would be rebooting the Saw franchise. Now Lionsgate has released the first trailer for Spiral, the ninth film in the Saw franchise. The story centers on Rock as Detective Zeke banks, a brash cop who is pulled into a deepening, and yes, disgusting series of murders reminiscent of the horrific slayings in the city's past. The trailer is potent—Rock, Max Minghella (as his rookie partner Detective William) and a tough veteran officer Marcus, played by none other than Samuel L. Jackson, are plunged into a nightmare that will require unthinkable sacrifices to survive.
Director Darren Lynn Bousman returns, after helming Saw II, III, and IV. The look of the trailer is drawing plenty of people to recall one of the greatest serial films ever made, David Fincher's Se7en. This has less of a funhouse gone horribly wrong vibe, and much more of a gritty look at police officers dealing with a sadistic killer.
And you really can't beat having Rock and Jackson playing two cops in a Saw film. Between Rock's sage (if depressing) marital advice to his young partner to Jackson's inimitable way around an F-bomb, the Spiral trailer is both unsettling and deeply satisfying.
Check out the trailer below. Spiral hits theaters on May 15, 2020.
Here's the official synopsis for Spiral:
A sadistic mastermind unleashes a twisted form of justice in SPIRAL, the terrifying new chapter from the book of SAW. Working in the shadow of an esteemed police veteran (Samuel L. Jackson), brash Detective Ezekiel "Zeke" Banks (Chris Rock) and his rookie partner (Max Minghella) take charge of a grisly investigation into murders that are eerily reminiscent of the city's gruesome past. Unwittingly entrapped in a deepening mystery, Zeke finds himself at the center of the killer's morbid game.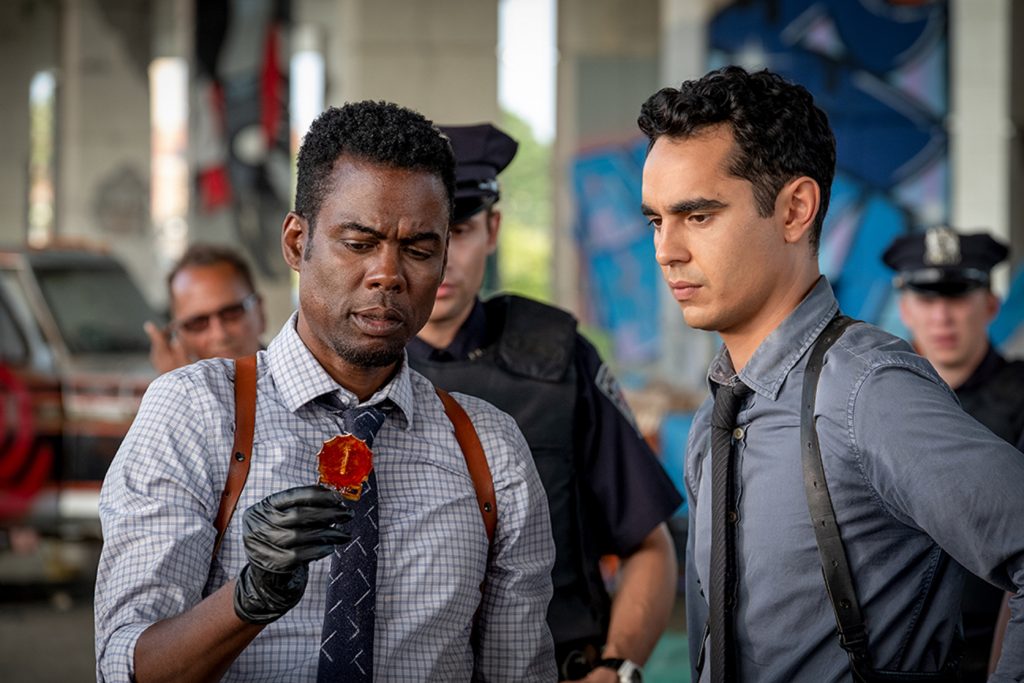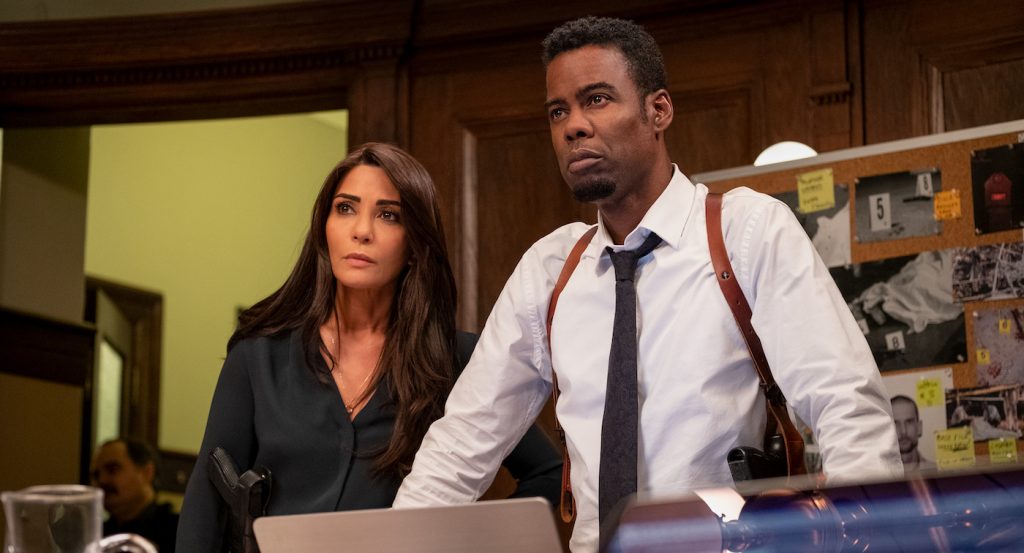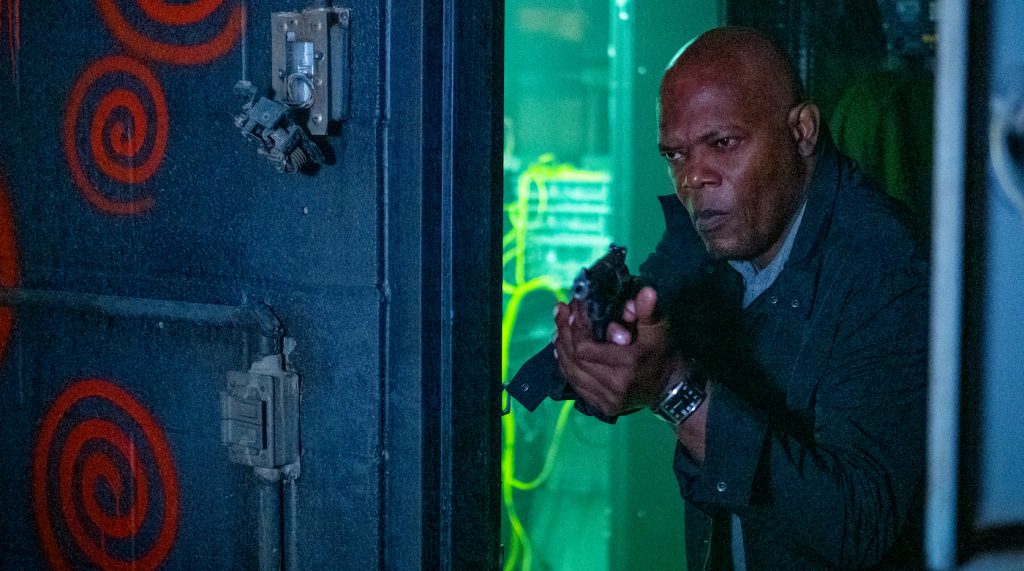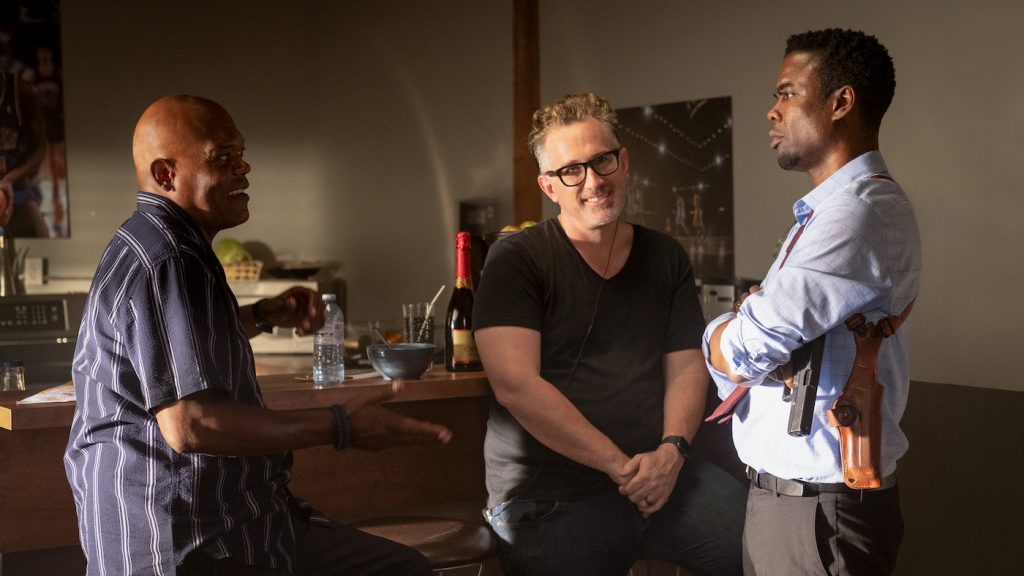 Featured image: Chris Rock stars as 'Detective Ezekiel "Zeke" Banks' in Spiral. Photo credit: Brooke Palmer/Lionsgate