Explore Pandora in New Avatar Concept Art for the Upcoming Sequels
James Cameron's 2009 smash hit Avatar introduced audiences to the alien planet of Pandora. Now, with Cameron having filmed two sequels (both Avatar 2 and 3), he was ready to share some concept art at the 2020 CES in Las Vegas, the annual, large-scale tech show. Cameron is a master at pushing filmmaking technology to its limits—and beyond—and you can be sure that as immersive as Pandora was in the first film, it will be even more lush and realistic in his sequels.
The first image appears to show our two leads, Sam Worthington's Jake Sully (now a fulltime member of the Na'vi tribe) and Zoe Saldana's Neytiri overlooking Pandora's tropical landscape. In the second, members of the Na'vi appear to be spearfishing. In the third image, the Na'vi fly the indigenous mountain banshees, and in the final image, we see the planet's eerie, beautiful floating rocks.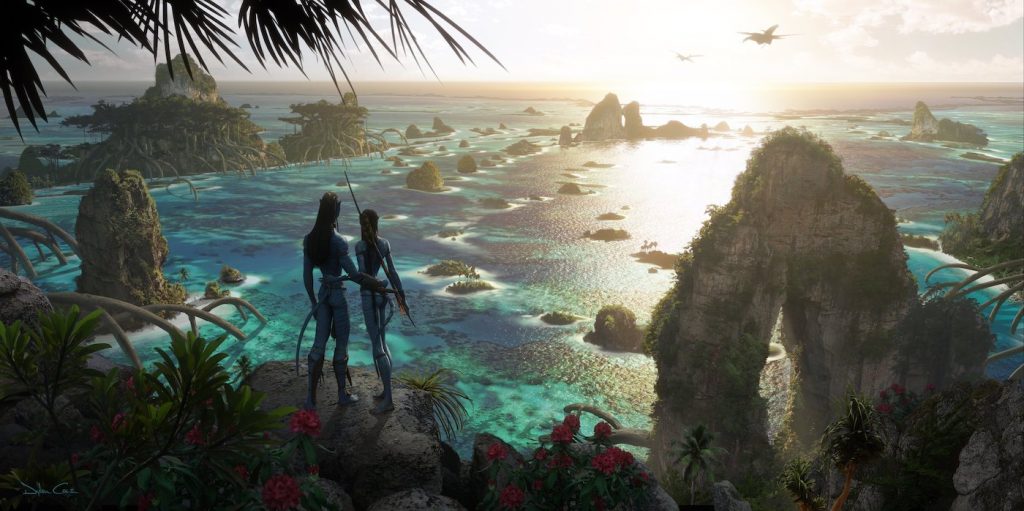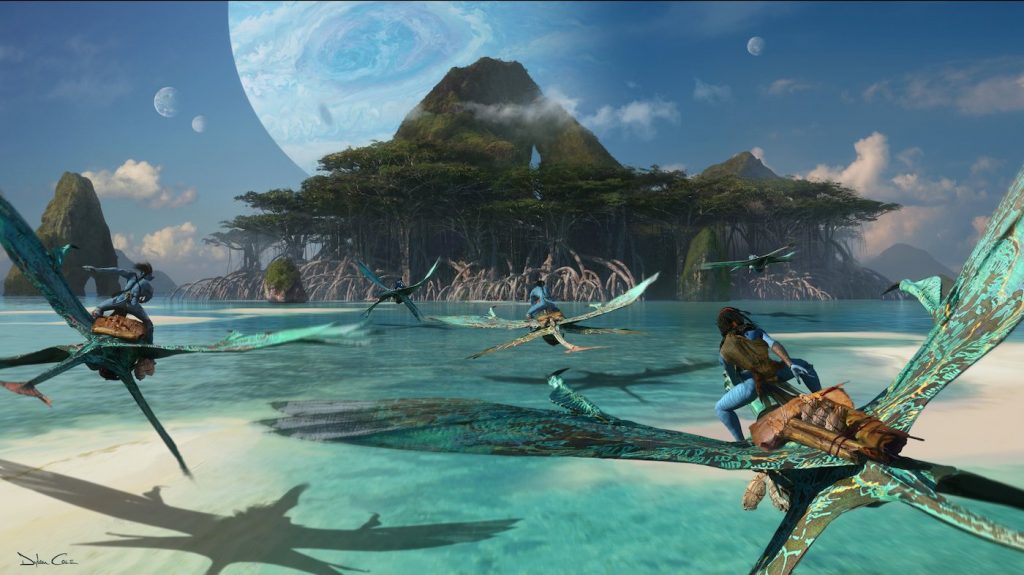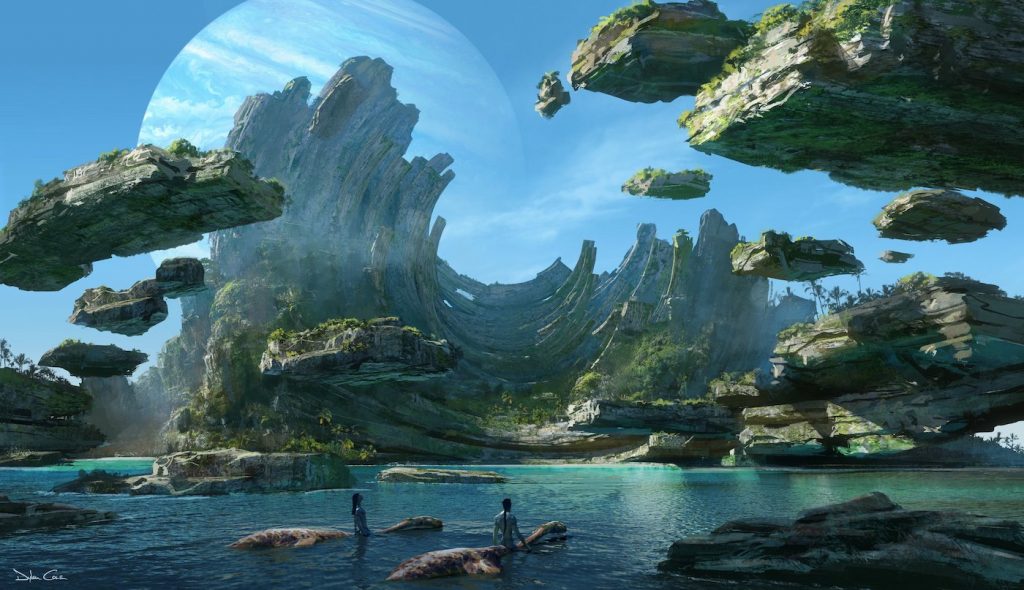 In the #Avatar sequels, you won't just return to Pandora — you'll explore new parts of the world.

Check out these brand new concept art pieces for a sneak peek at what's to come. pic.twitter.com/bfZPWVa7XZ

— Avatar (@officialavatar) January 7, 2020
Joining returning stars Worthington and Saldana are original cast members Sigourney Weaver, Joel David Moore, Dileep Rao, Stephen Lang, and Matt Gerald. New cast members include Kate Winslet, Edie Falco, Michelle Yeoh, Vin Diesel, Jemaine Clement, and Oona Chaplin.
Avatar 2 is due in theaters on December 17, 2021, with Avatar 3 will follow on December 22, 2023. If the appetite for Avatar is still strong among audiences, then Cameron will complete his epic quintet  with Avatar 4 coming out on December 19, 2025, and Avatar 5 will drop on December 17, 2027.
Featured image: Concept art for James Cameron's 'Avatar' sequels. Courtesy 20th Century Fox/Walt Disney Studios