Best of 2019: Joker's Makeup Designer on Creating the Clown Prince of Chaos
*We're reposting some of our favorite interviews of 2019. Happy Holidays!
It's hard to think of a more iconic look from the world of comic books than the Joker — Batman's most nefarious adversary. Nicki Ledermann was all too aware of this when she was approached to design the makeup for Joker, director Todd Phillips' new feature that offers up the origin as to how Arthur Fleck, a failed comedian, came to be this ominous creature.
"To be honest, I was scared shitless," says Ledermann, who won an Emmy in 2011 for Boardwalk Empire and includes The Irishman, The Greatest Showman and The Devil Wears Prada among her film work. "I thought at first, how am I going to do the Joker? That Heath Ledger makeup has always been my favorite. It's scary to do something and not be compared to that. I don't want to be compared to one of the best makeups ever done."
But it was a challenge Ledermann couldn't resist. She realized that if Phillips, who also wrote the screenplay with Scott Silver, and Joaquin Phoenix, who plays the title character, had enough confidence in her to be department head, she had to say yes.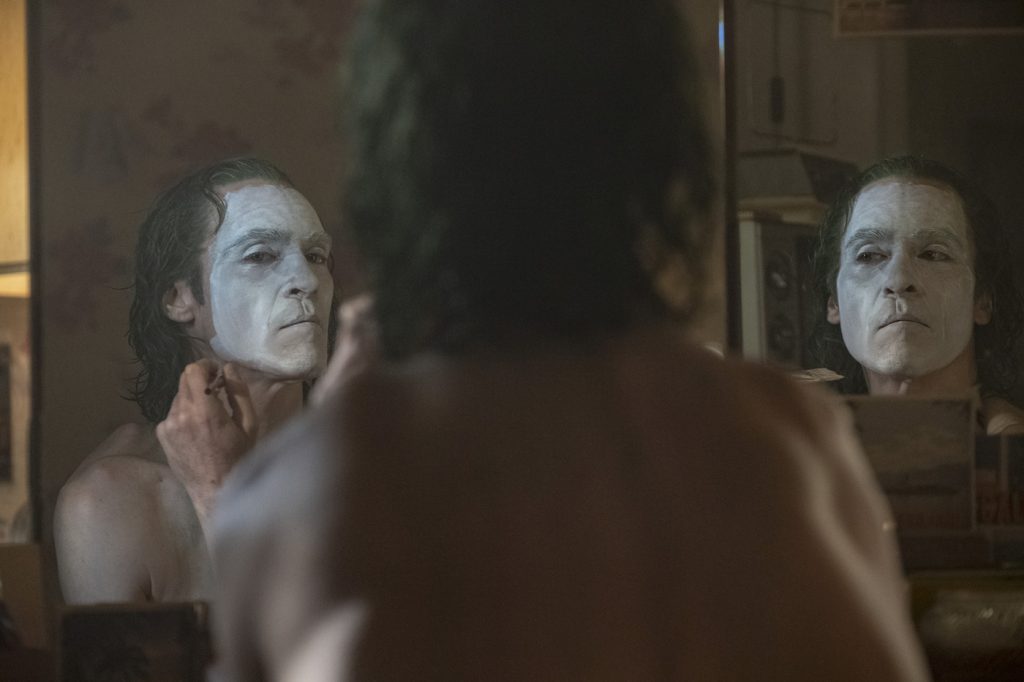 "If they think I can do this, I'm totally going to step up to the plate and I got really excited about it," remembers Ledermann. "It was a big compliment that they trusted me to do this. And the pressure was on."
Ledermann credits Phillips and production designer Mark Friedberg for mapping out such a specific vision of the gritty world they wanted to create. It included a drawing — created by Freidberg's department — of how they saw the Joker. This gave Ledermann an idea of the tone they wanted the makeup to strike. She also appreciated that it was understood the drawing was just a starting point.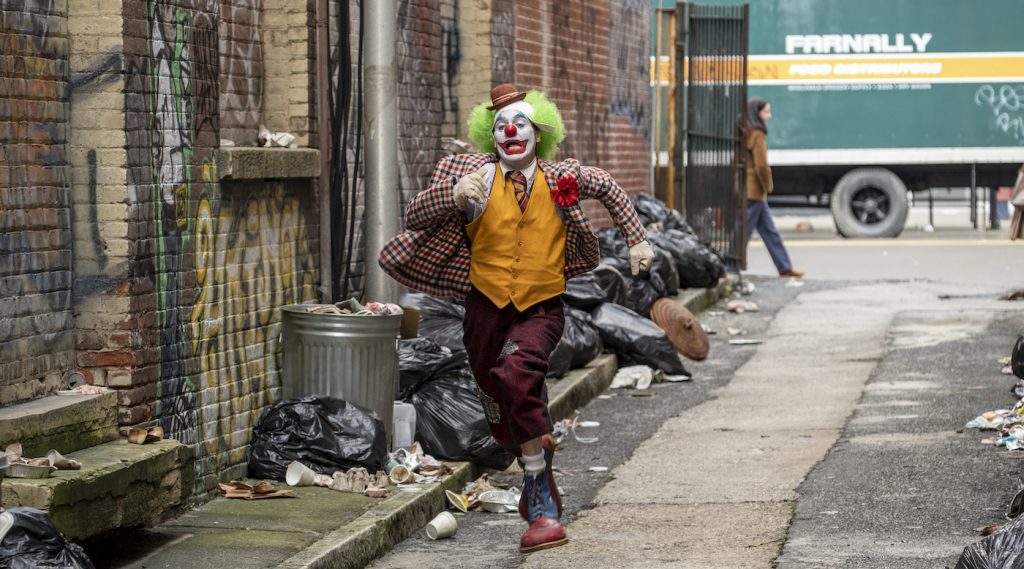 "What I loved most about it is that once they gave me the concept, they pretty much let me do whatever I wanted to do to translate it. I was really grateful for that," says Ledermann. "It was cool that we got to do something that was very cool, but very different."
With Friedberg's designs to guide her, Ledermann spent several weeks just painting Phoenix's face. She tested a range of different products —  from waterproof to waterbased, cakey and non-cakey — to make sure the texture would be uniform no matter what demands a scene may put on the makeup. The Joker could sweat, bleed, fall and fight and the look would remain consistent. Ledermann mixed colors to find the right shade to complement Friedberg's chosen palette. She tested versions of the Joker with his mouth crooked and then straight.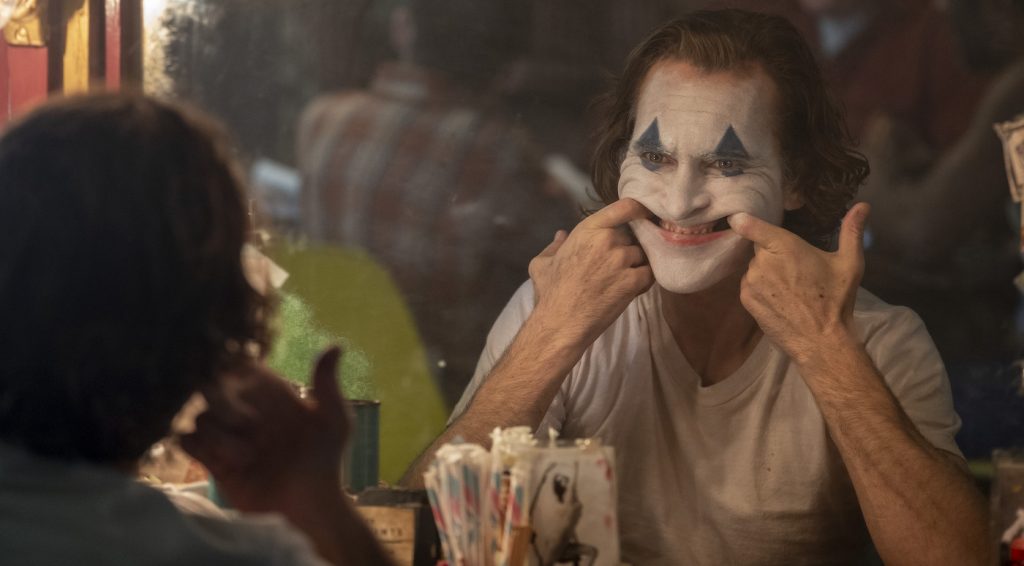 Eyebrows became a big topic of discussion. Phillips was hesitant to include them. Ledermann thought they were key to the look. She did tests both with and without the brows to make her case. "I was like, 'No, no, no we need the eyebrows. Please leave me the eyebrows,'" she remembers telling the director. "They make the character. Without them, he looks too much like a ghost. We need to see the clown."
In the end, Phillips agreed.
"I'm really glad that we kept the eyebrows," Ledermann adds. "I think they make the look different from all the other Jokers. That's really the part that sets him apart."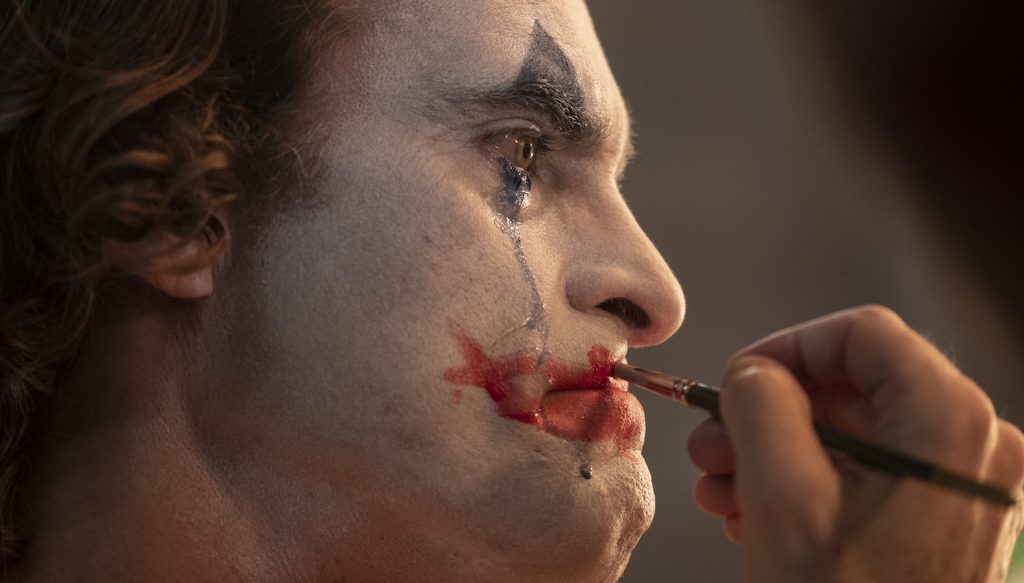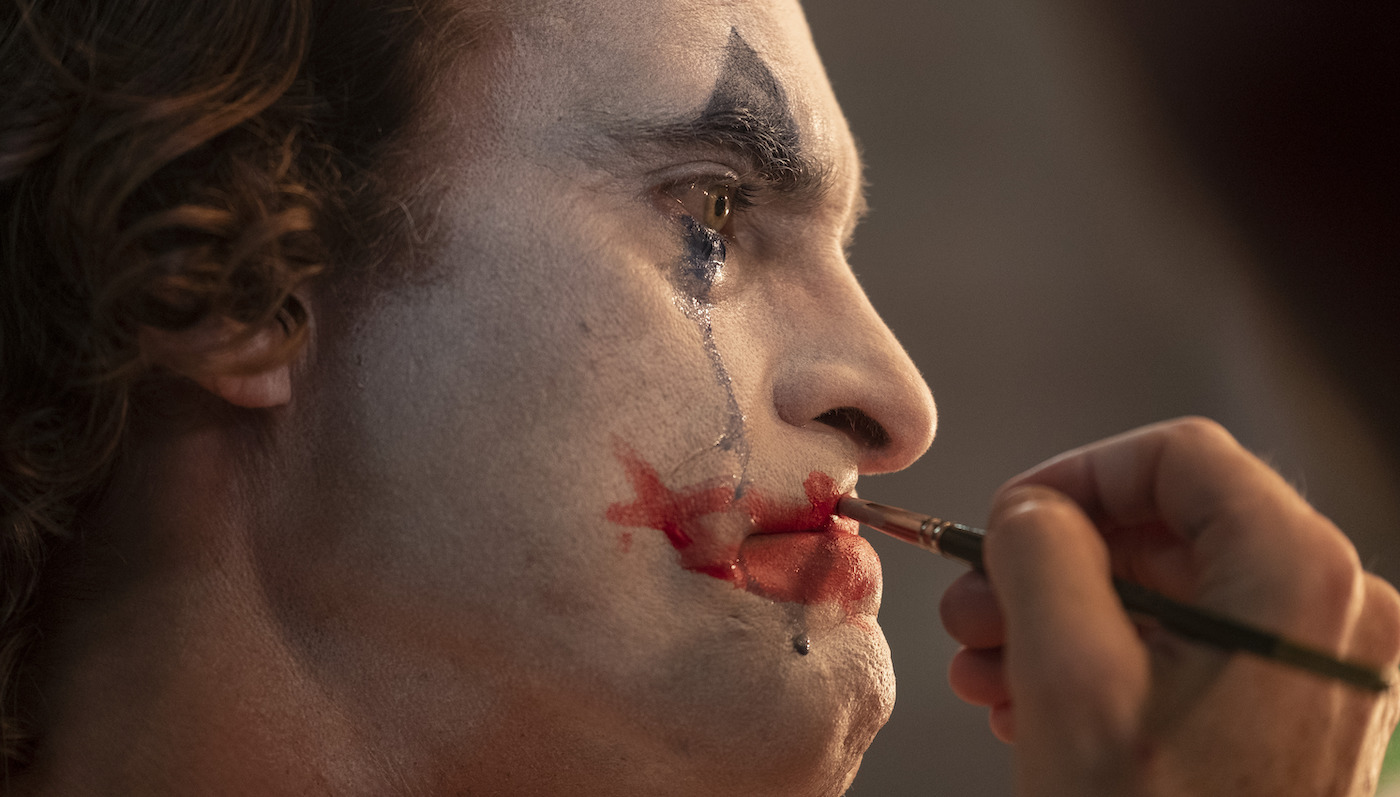 Throughout the process, Ledermann strove to incorporate a little make-believe, a little magic, and mystery into her design. But she also wanted the makeup to reflect the realistic elements of the story. She worked to evoke the spirit of the character as he appears in a deck of playing cards. "That's a good metaphor," she says. "The joker card has this 'you can do whatever you like' attitude. We put that into the character of the Joker. You can do whatever you want to do to get what you want."
Phoenix encouraged Ledermann to give the makeup a homemade quality. The film tells the story of the evolution of the character from comedian, to a traditional clown and, ultimately, the demented being who strikes fear throughout Gotham City. He wanted the makeup to reflect the reality of this transition. "It's not a superhero movie," explains Ledermann. "It's the gritty reality of humanity. And that was really important that you see that with the makeup."
One of the ways that Ledermann achieved this was to make sure the Joker makeup always looked a little imbalanced. The eyebrows were asymmetrical. There was a hint of smearing to them. The mouth was somewhat off. Ledermann felt that the Joker is a comedian, not an artist. He creates this makeup because, deep down, it makes him happy. This meant walking a fine line between a makeup that looked too polished and going so far in the opposite direction that it came off as ridiculous. "That was really fun to do. I felt a little like, I won't say Picasso, but like an abstract painter," she says. "It's not perfect. In a way, it's like perfectly imperfect perfection."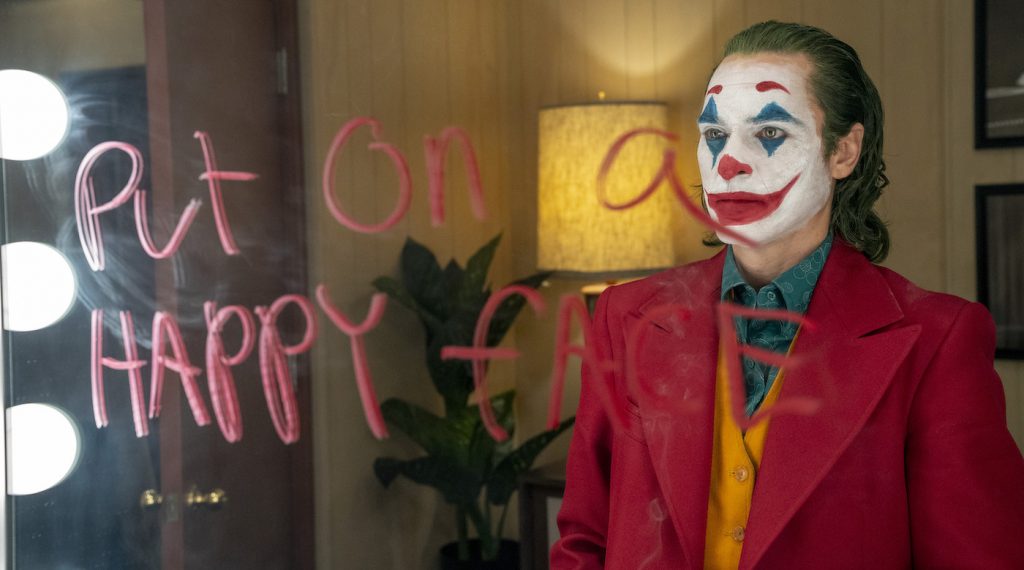 Ledermann realized her approach was working when photos of the character began emerging on social media. Some fans didn't like the look because it isn't the Joker they know and love. Where were the scars? Where was the purple suit? Comments ranged from comparisons to Ronald McDonald to the makeup looked like a five-year-old did it.
"All I could think is 'a five-year-old' — that's awesome. That's exactly what we were going for," Ledermann says with a laugh. "I really loved all this negative attitude. Exactly! We're not making that movie. It's different. And I realized when people saw what kind of movie we made and Joaquin's performance — they are going to love it because he is just so incredible."
Phoenix was honored with the Tribute Actor Award for the role at the Toronto International Film Festival and there's talk of an Oscar nomination. He'd certainly have Ledermann's vote. "As of now, he is my most favorite actor ever," she says. "He's so intuitive. He's so weird but in a good way. I loved being with him every day."
As she worked with Phoenix, Ledermann realized something else — how uneasy he was with the application process. The actor loved the final results, but transforming him into the Joker made his very antsy. With a little practice, it got to the point where she could do the transformation in under fifteen minutes.
"He's one of those wonderful actors who doesn't feel comfortable being touched all the time. So I had to come up with a way to do this really fast and give him the space to do his own thing," explains Ledermann. "But I had to be on set all the time to make sure it didn't move. Most of the time it was adding stuff on set. That's where a lot of the work was done."
Ledermann also gives a lot of credit to Kay Georgiou, the film's hair department head. "She was in charge of that incredible wig," Ledermann says. "You could never tell that that was a wig. The way she put it on was just amazing. Without her, the whole Joker makeup would not have been as cool."
As intense as the Joker look was, it was also by far the most fun of his looks. Ledermann could sense how Phoenix's mood would shift when he sat in the chair to be made up as Fleck. She felt the same when she applied the traditional clown makeup. The mood completely changed when it came to becoming the Joker.
"He was really into it. It was easier to put it on," says Ledermann. "I remember the last day he wore the Joker makeup. When we took it off, he said, 'Oh my God. I don't want to take it off.' It was like he was losing a part of himself, because that was the last time he was going to be the Joker. It gave him so much happiness and pleasure to be that character."
Featured image: Caption: JOAQUIN PHOENIX as Arthur Fleck in Warner Bros. Pictures, Village Roadshow Pictures and BRON Creative's "JOKER," a Warner Bros. Pictures release. Photo Credit: Niko Tavernise