A New Joker Poster & Tickets now Available
Todd Phillips' Joker has made the festival rounds—garnering critical acclaim and the coveted Golden Lion award, the top prize at the Venice Film Festival. We've seen the new images and watched and re-watched that final trailer. Now Warner Bros. has released a new poster for the film, which will finally be making its big-screen debut for audiences on Thursday, October 3. The new poster gives us the Clown Prince of Chaos in full clown makeup. This is Arthur Fleck (Joaquin Phoenix), a failed comedian and all-around punching bag who becomes Gotham's most notorious criminal and psychopath. With Phoenix in the title role, Joker was always going to be interesting. Coming off that big win in Venice and a big splash at the Toronto International Film Festival, Joker is poised to have a potentially historic opening weekend.
Joker has already been the focus of a ton of interest, scrutiny, and intrigue since it bowed in Venice. The Venice crowd loved it, giving it an eight-minute standing ovation following its premiere. Phoenix's performance has been hailed as "astounding," with the actor committing to the role with his usual intensity and focus. There were no lukewarm takes on the film, as evidenced by this tweet from Variety:
#Joker is a "hypnotically perverse, ghoulishly grippingly urban-nightmare comic fantasia." Read the full review: https://t.co/ZS6v0NSUyB pic.twitter.com/g8sSFLKyYA

— Variety (@Variety) September 2, 2019
Tickets are now available online. All the buzz has helped; it appears Joker is poised to have a very big opening. Current estimates suggest Phillips and Phoenix's gritty take on Gotham's most iconic supervillain could nab a massive $80 million haul, which would make it the top-grossing October release of all time (besting 2018's Venom). We're guessing if you're reading this, you're intrigued enough to buy one of those tickets. Joker is sure to be unlike any superhero movie that has come before.
Check out the new poster here: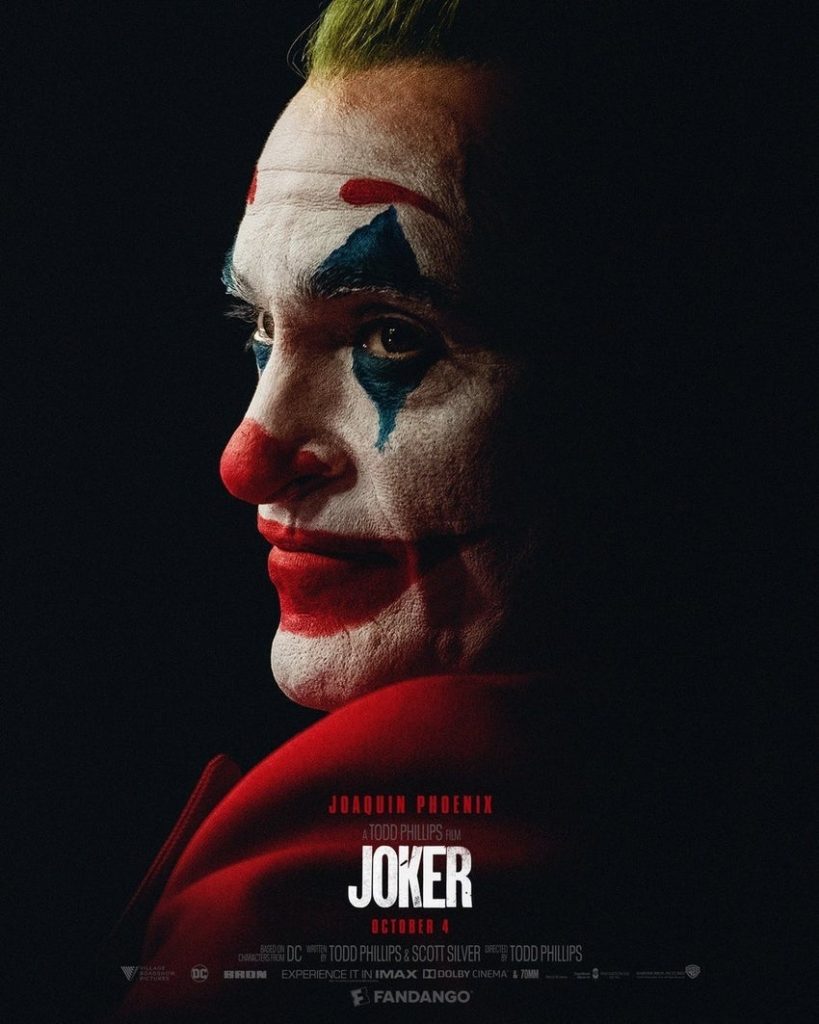 Featured image: Caption: JOAQUIN PHOENIX as Arthur Fleck in Warner Bros. Pictures, Village Roadshow Pictures and BRON Creative's "JOKER," a Warner Bros. Pictures release. Photo Credit: Niko Tavernise