8 New No Time to Die Photos Highlight Bond's Return to Action
You've seen the first trailer for No Time to Die. Maybe a few times. You're trying to process all that Bond action and situate it against what came before. You're also thinking about how awesome it's going to be to see Bond work with (and likely quarrel with) Latasha Lynch's Nomi, a new 00 agent who has risen in the ranks since we last left Bond at the end of Spectre. Now that the trailer is here, we've also got a fresh batch of photos of some new faces and returning champs.
There are three new faces that warrant the most attention, one of them not so easy to look at. That would belong to Rami Malek's villain Safin, who has burn marks (we think) covering most of his face. This explains his penchant for wearing a mask. We've already mentioned Lynch's new agent, and we've got Ana de Armas's Paloma, who will figure into the plot when the action moves to Cuba.
We learned from the trailer that Bond's retirement was, of course, short-lived. He must leave his Jamaican idyll and re-enter the workforce (so to speak) to deal with a new threat. As always in the world of Bond, old allies like Madeleine Swann (Léa Seydoux) might not be who they seem, while old enemies like Blofeld (Christoph Waltz) never miss an opportunity to try and meddle in world affairs.
Check out the photos below.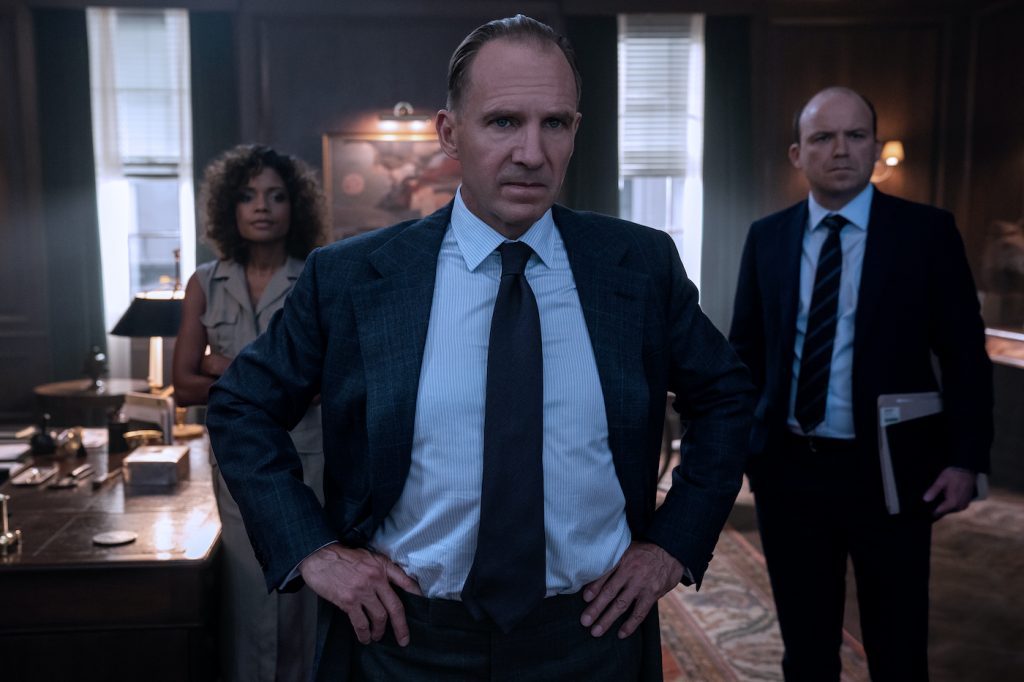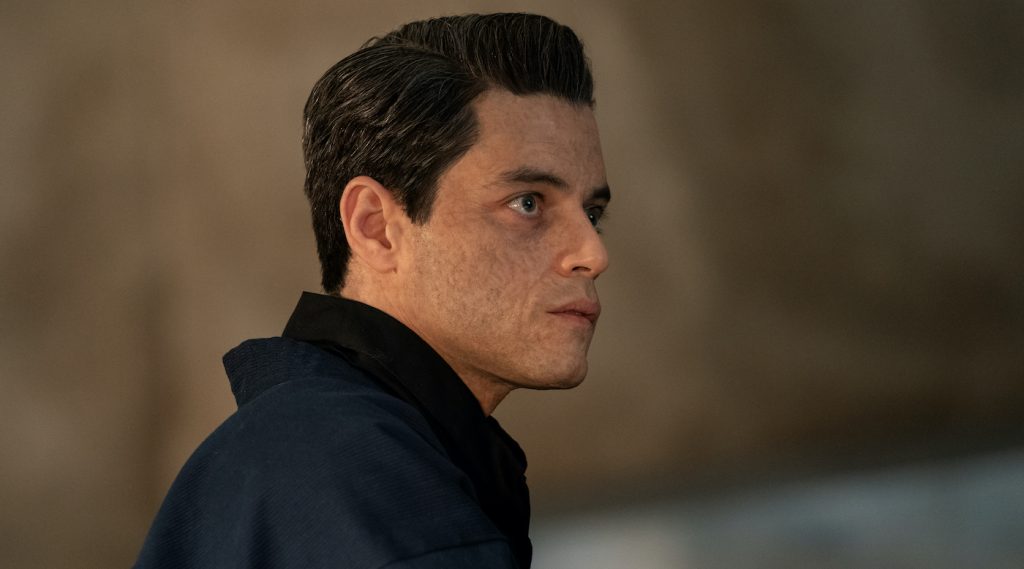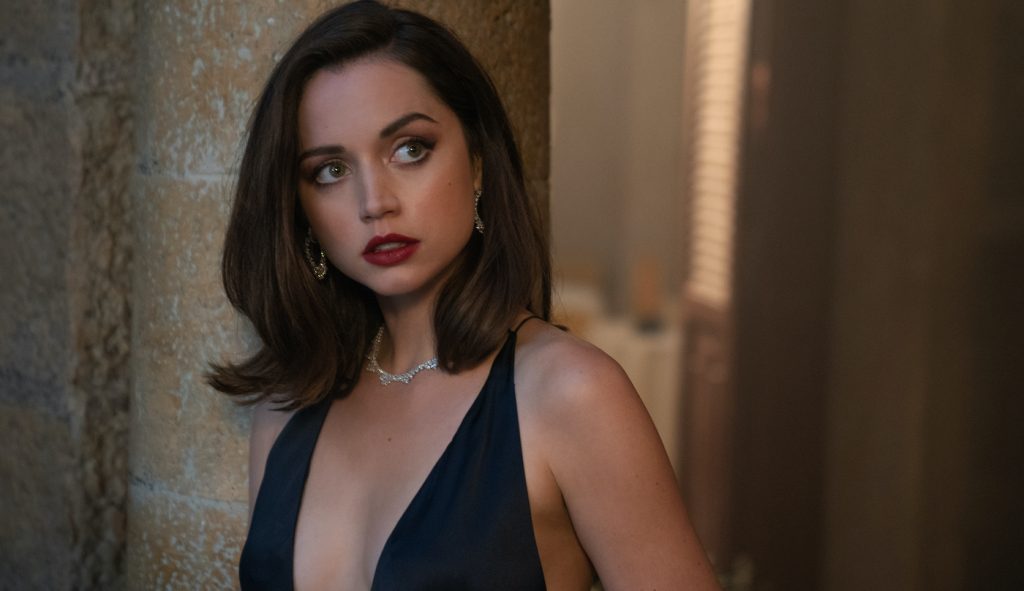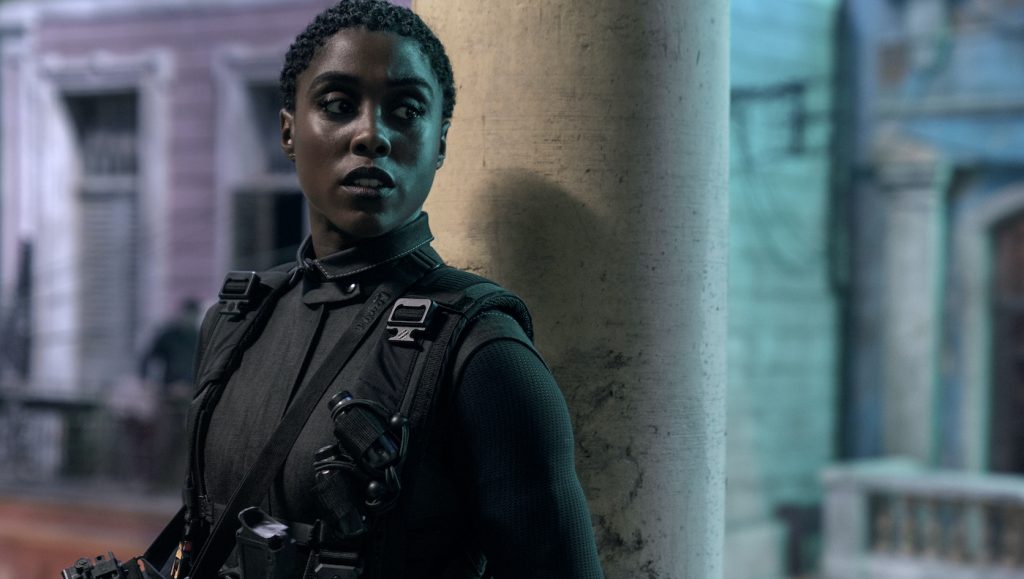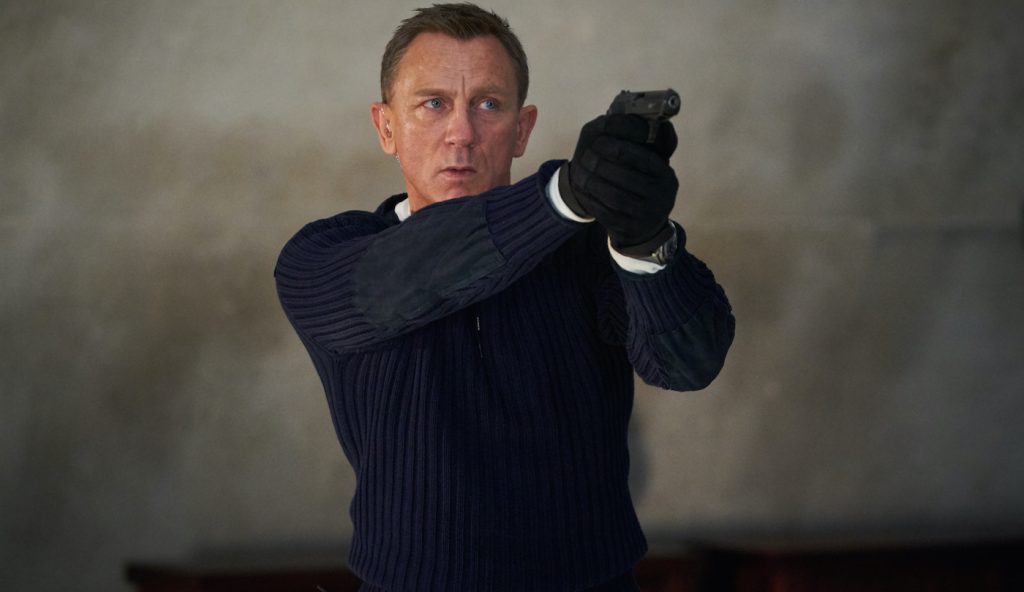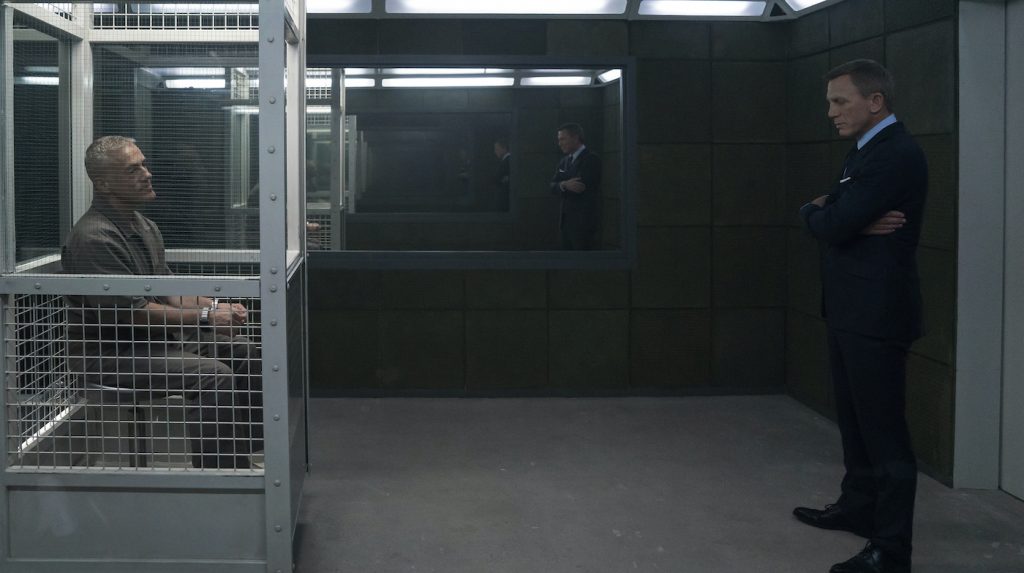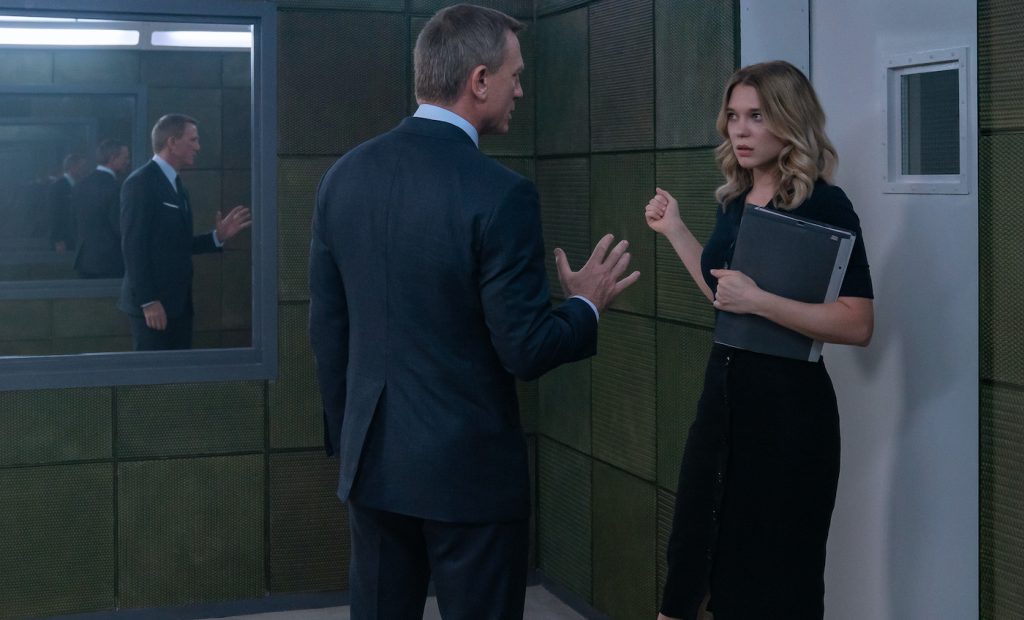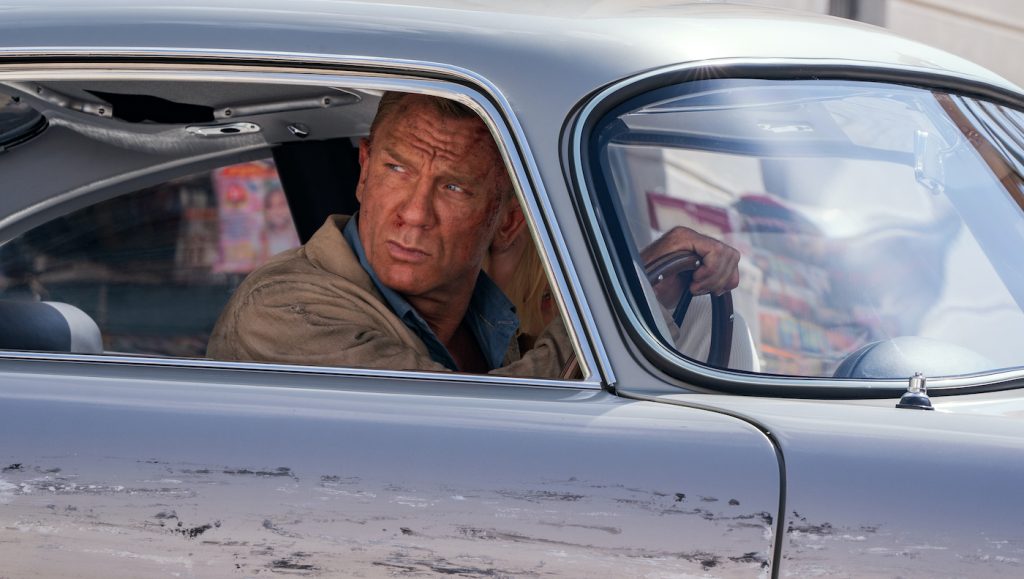 No Time to Die comes from co-writer and director Cary Joji Fukunaga, with a script from Fukunaga, Neal Purvis & Robert Wade (Spectre, Skyfall), Scott Z. Burns (Contagion, The Bourne Ultimatum), and Phoebe Waller-Bridge (Killing Eve, Fleabag). No Time to Die also stars Ben Whishaw, Rory Kinnear, Ana de Armas, David Dencik, and Billy Magnussen.
No Time to Die hits theaters on April 8.
For more on No Time to Die, perhaps re-watch the trailer, check out the new character posters, this bite-sized teaser, the big reveal of the film's title, and read about one incredibly intriguing possibility for what happens next in the Bond franchise.
Featured image: James Bond (Daniel Craig) visits Blofeld (Christoph Waltz) in his prison cell in NO TIME TO DIE,  a DANJAQ and Metro Goldwyn Mayer Pictures film. Credit: Nicola Dove © 2019 DANJAQ, LLC AND MGM. ALL RIGHTS RESERVED.