How Joker Costume Designer Mark Bridges dressed The Clown Prince of Crime
The wait is over.  Todd Phillips' Joker dominated the box office with a record-breaking $93.5 million opening weekend.
The fresh origin story is set circa 1980s Gotham where Arthur Fleck (Joaquin Phoenix) lives a mundane life working as a clown to scrounge up enough cash to take care of his ailing mother Penny (Frances Conroy). It's only after a few avoidable mistakes that turn Arthur into who he truly feels he's meant to be – Joker.
Playing the part of reimaging the iconic comic book villain was costume designer Mark Bridges, who won Oscars for Phantom Thread and The Artist, hair department head Kay Georgiou and makeup department head Nicki Ledermann – The Credits previously featured a story on the latter.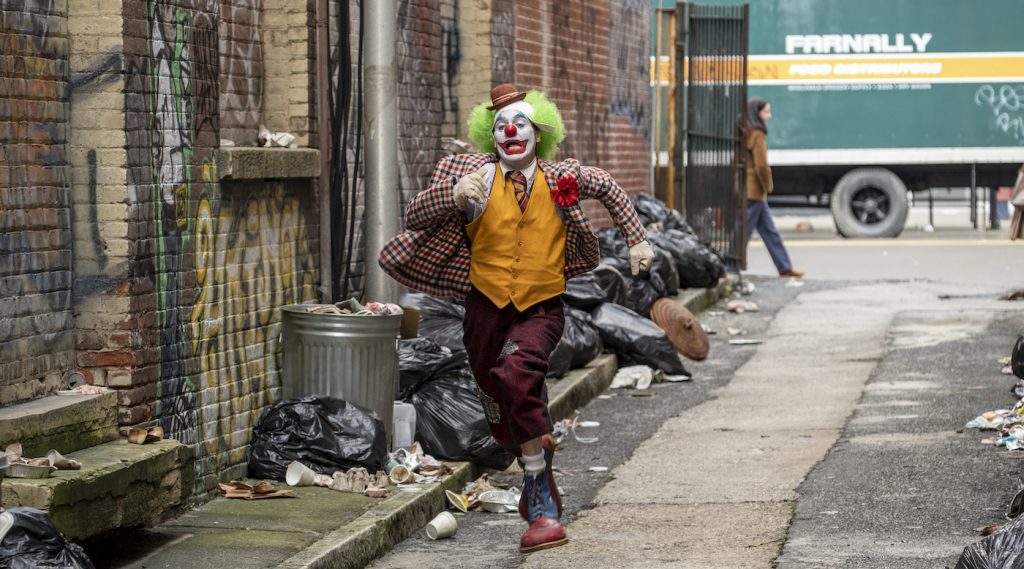 No detail was left unturned designing the wardrobe of Arthur Flex and better yet Joker.  "I always try to bring the printed page to life," says Bridges. "I want to tell a story and try to figure out how to represent each character." The first question Bridges asked himself was what motivates the clothing choices. In Arthur, one answer lied in the care of his mother.
"When thinking about Arthur you realize he doesn't have much style. He dresses for comfort. I imagined if he ever did laundry everything went into the washer at the same time," says Bridges. "So we made a kind of bad laundry feel to the clothing. It's those subtle choices you can make for a character that informs the audience who they are and how they live."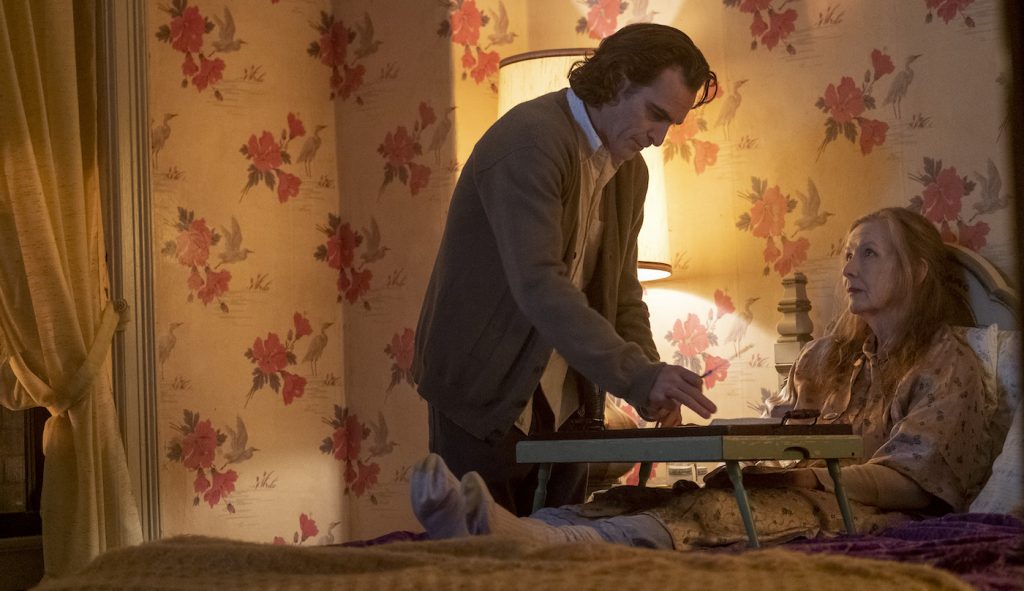 Another obstacle was Phoenix's weight loss for the role. The designer started fittings six months prior to filming in order to not only tailor but to have pieces ready in case scenes called to hide the actor's physique. For color, a palette of camel oxblood, maroons, greys, navys and trench coat khaki drove the visual motif. "We tried to make an 80s world without knocking you over the head with the period. Cracking that code can be tough as we wanted pieces that felt period and where typical of the time but still are recognizable today," he says.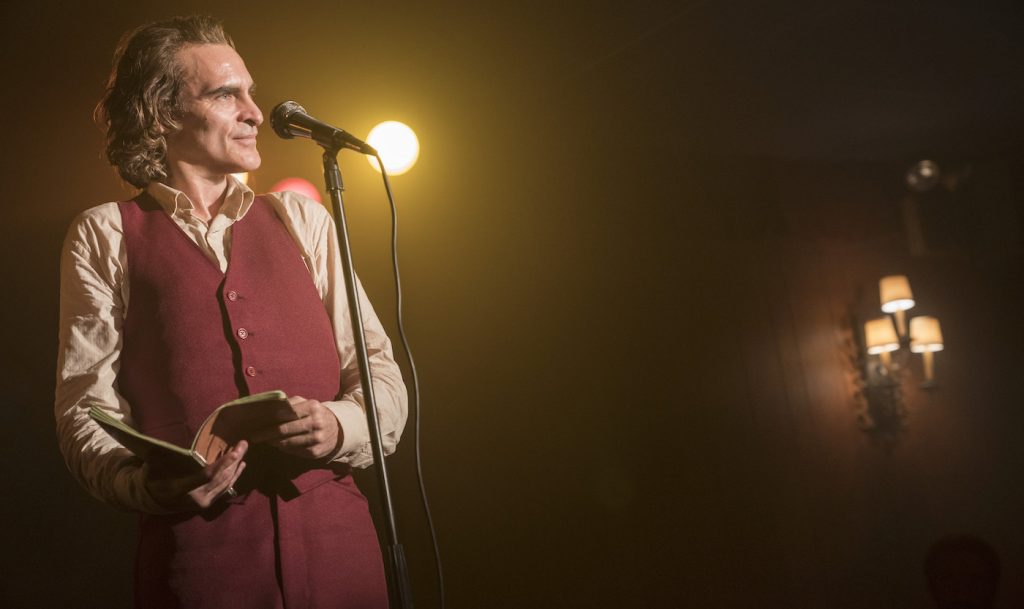 When Arthur makes his final transformation into the Joker his wardrobe subtlety connected to his past life. "Everything is kind of motivated and one comes out of who he is in a way," says Bridges. "As Arthur progresses we made little movements toward darker colors in his wardrobe right before he becomes the Joker to echo what goes on emotionally for him."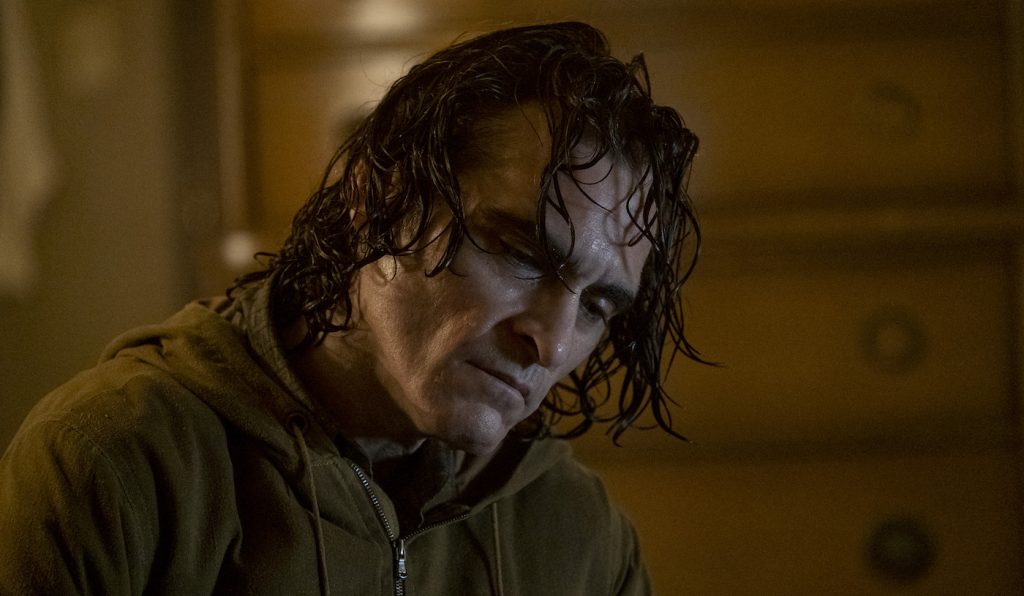 Designing Joker's suit, Bridges detailed maroon-colored pants and a jacket that has a slightly longer line in it to add a nod of confidence in the character. Completing the outfit is a teal collared shirt that extenuates the Joker makeup and an orange vest which is the same vest Arthur wore as a clown. "I remember our camera test was a very exciting day. We knew we found nailed down what his outside would look like then it was just left up to Todd and Joaquin to work on the interior."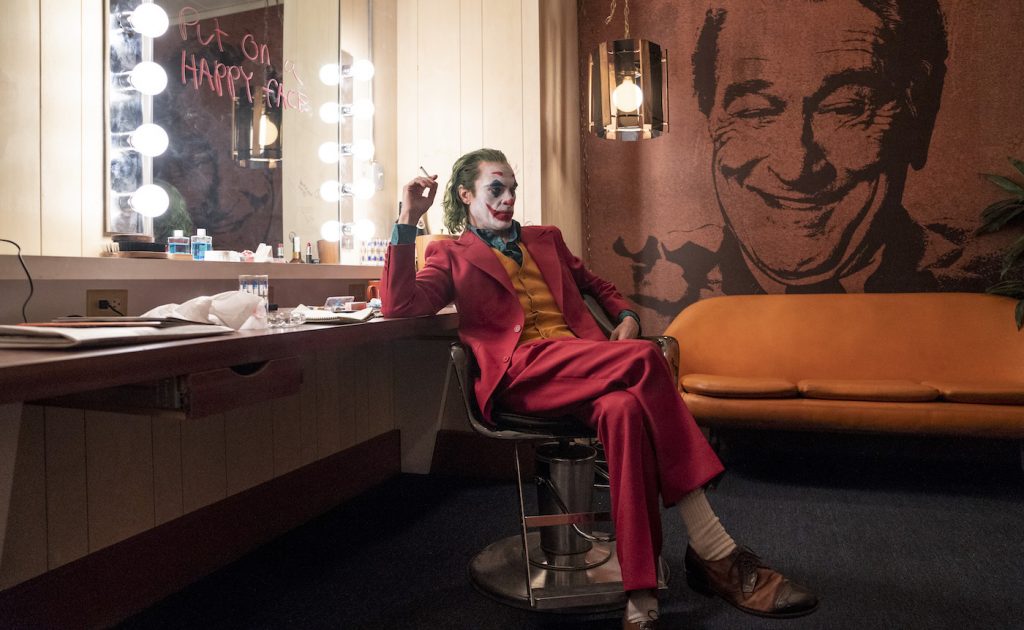 Featured image: Caption: JOAQUIN PHOENIX as Arthur Fleck in Warner Bros. Pictures, Village Roadshow Pictures and BRON Creative's "JOKER," a Warner Bros. Pictures release. Photo Credit: Niko Tavernise