TIFF 2019: Taika Waititi's Jojo Rabbit Makes the Heart Leap
There's a reason Taika Waititi has become, to film lovers at least, a household name. For longtime followers, his genius hasbeen evident for years. From What We Do in the Shadows (2014) to Hunt for the Wilderpeople (2016), Waititi's unique blend of comedy, compassion, and fearlessness has been apparent in spades. Once he deployed his one-of-a-kind sensibility for the Marvel Cinematic Universe in Thor: Ragnarok (2017), his abilities and his name became widely known. Enter his latest, Jojo Rabbit, which had its world premiere here at the Toronto International Film Festival. The film will further cement Waititi's status as one of the most interesting directors of his generation.
At first blush, you might think, oh dear, is Waititi really starring here as Adolf Hitler? Yes, yes he is. Knowing his films, you're well aware this will be no hard drama, and his Hitler will be closer to Charlie Chaplin's timeless fascist dictator Adenoid Hynkel in The Dictator than any other portrayal of an anti-Semitic madman in more recent years past. Waititi is here to use his skills to dunk, hard, on fascism. Assembling an incredible cast, with two standout lead performances from the youngsters Roman Griffin Davis and Thomasin McKenzie, Jojo Rabbit is hysterical, and manages to reduce Nazis (both historical and any Neo-Nazi idiots of today) to their proper size; pathetically tiny.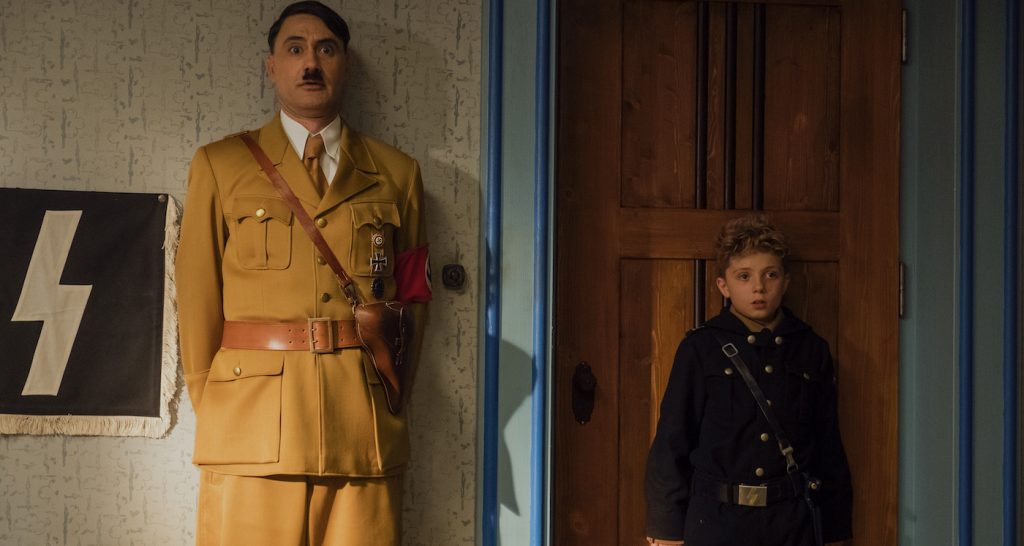 Meet Jojo (Davis), a member of the Hitler Youth in the waning years of World War II. He's really into Nazis and Hitler. Like, really into. So much so that he's conjured up an imaginary best friend—yup, you guessed it, it's Adolf Hitler (Waititi). Jojo is sent home from the camp (he bobbles a grenade, as one does) and returns to his mom, Rosie (Scarlett Johansson). He discovers something wild while back at home— Elsa (McKenzie), a young Jewish girl hiding there. Like a good little Nazi, Jojo would report Elsa, but he worries his mom will be implicated. Instead, over chats with the young girl, Jojo starts to learning about Jews (Elsa mischievously misleads him), and as he begins to take a shine to her, his bond with his best pal Imaginary Hitler starts to strain.
Considering our current global predicament, that is, the fact that authoritarians are on the rise all over the world and neo-Nazis and wannabe fascists carrying tiki torches shouting "Jews will not replace us" took to the streets of Charlottesville last summer, Jojo Rabbit is, sadly, a topical film. In the movie, fascists and those that follow them aren't depicted as tough or formidable or even competent—they're idiots to mock and weaklings to root out. It's as good a message for our current political and cultural moment as you could ask for.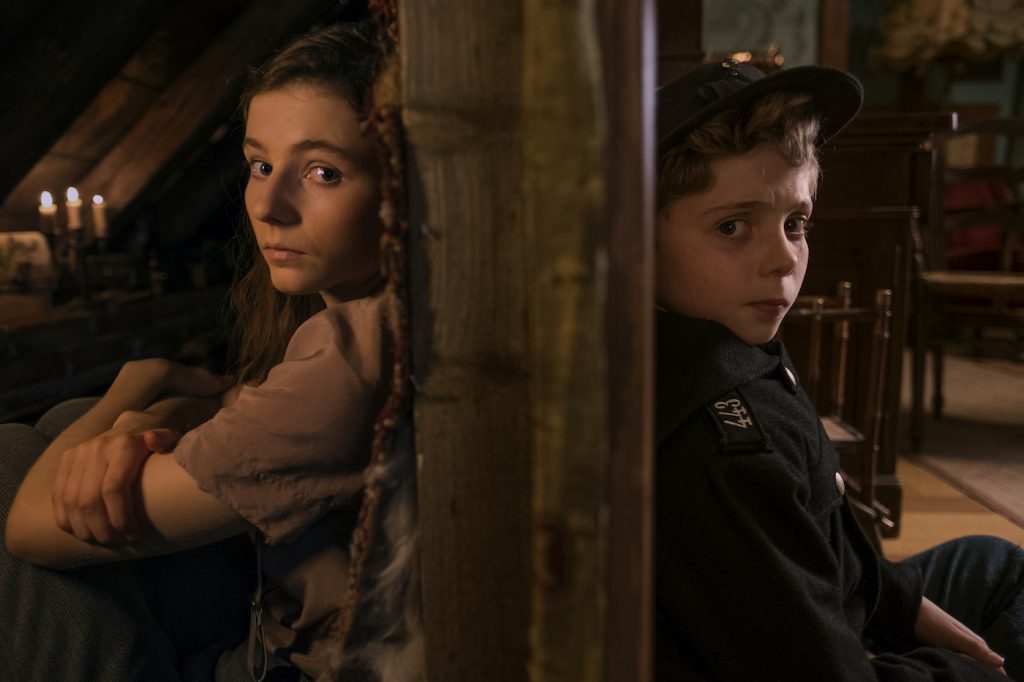 Balancing humor and real emotion, Jojo Rabbit is relentlessly funny, but it also takes time to pause and consider what the hell is going on its' world (and, of course, in ours) and marvel at the stupidity and cravenness of hatred. As Jojo and Rosie grow closer, so, too, does his horror at the world around him. Love and companionship are sacred to Waititi, and Jojo Rabbit excels at revealing why we need them more than ever right now.
McKenzie was sensational in Leave No Trace, and here she's somehow even better as Elsa. She mocks and tutors Jojo simultaneously, and wins his affections and ours without a single cloying moment. And Davis is phenomenal as Jojo in a very difficult role. Waititi's skill as a director are never more apparent than in his work with children. As he did for Julian Dennison in Hunt for the Wilderpeople, Waititi gets a career-making performance out of the young Davis, and he and his co-star McKenzie stand out in a film with a bunch of big-time, seasoned stars like Johannson and Sam Rockwell. In short, Waititi has done it again. Go see Jojo Rabbit.
Jojo Rabbit hits theaters on October 18, 2019.
Featured image: Taika Waititi and Roman Griffin Davis in the film JOJO RABBIT. Photo by Kimberley French. © 2019 Twentieth Century Fox Film Corporation All Rights Reserved