The Knights of Ren Revealed in New Star Wars: The Rise of Skywalker Image
Two new, intriguing images from J.J. Abrams' upcoming Star Wars: The Rise of Skywalker have been revealed thanks to an upcoming special issue of Empire Magazine. One of the photos gives us a shot of Rey (Daisy Ridley) and Kylo Ren (Adam Driver) in a battle for a lightsaber. The second gives us a glimpse of the Knights of Ren, that mysterious group of soldiers who do the bidding of their corrupt, dangerously powerful namesake. These two new images are a part of Empire's big November issue, which boasts collectible covers for the upcoming 9th and final installment in the Skywalker Saga.
The Knights of Ren went completely unseen and unmentioned in Rian Johnson's Star Wars: The Last Jedi, but Abrams is bringing back them back after teasing them in The Force Awakens. Abrams told Empire that he no problem jumping back into the Star Wars fold and picking up where Johnson had left off in The Last Jedi:
"But having worked on television series, I was accustomed to creating stories and characters that then were run by other people," Abrams told Empire. "If you're willing to walk away from the thing that you created and you believe it's in trustworthy hands, you have to accept that some of the decisions being made are not gonna be the same that you would make. And if you come back into it, you have to honor what's been done."
Check out the new @StarWars: #TheRiseofSkywalker collectible covers from the latest issue of @EmpireMagazine. Read more at https://t.co/3tLuvDHFBd See Star Wars: The Rise of Skywalker in theaters December 20. pic.twitter.com/6xUMJMd4bu

— Star Wars (@starwars) September 27, 2019
The Empire issue comes out on Thursday, October 3. Check out the new images here: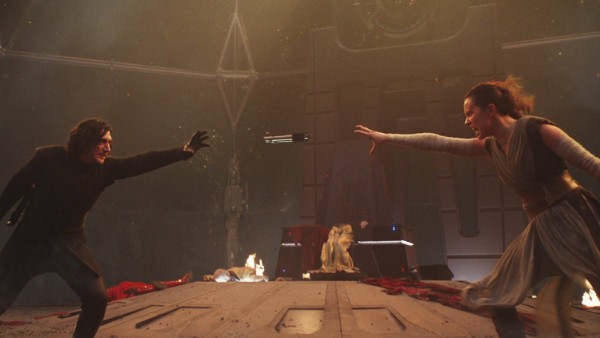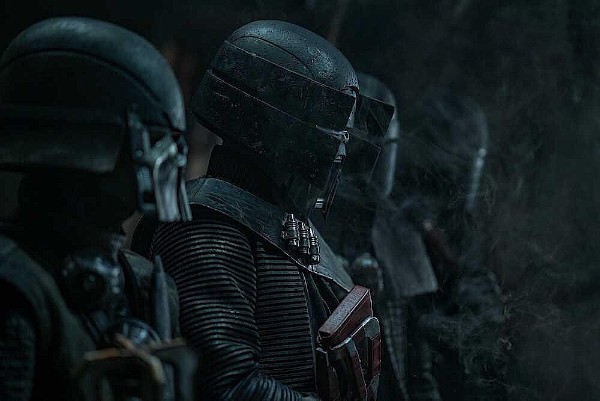 Joining Ridley and Driver are Oscar Isaac as Poe Dameron, John Boyega as Finn, Billy Dee Williams as Lando Calrissian, Joonas Suotamo as Chewie, and Anthony Daniels as C-3P0. Your newcomers include Noami Ackie as Jannah and Kerri Russell as Zorii Bliss.
Star Wars: The Last Jedi hits theaters on December 20, 2019.
Featured image: Kylo Ren (Adam Driver) in STAR WARS: EPISODE IX. Courtesy Lucasfilm/Walt Disney Studios