Rey Appears Ready to Fight in new Star Wars: The Rise of Skywalker Image
When Disney revealed that the title to the 9th and final film in the epic Skywalker saga was Star Wars: The Rise of Skywalker, the speculation began in earnest. Who is this Skywalker being referenced? Is it Rey (Daisy Ridley)? And if so, does that mean what we learned about her parentage in Rian Johnson's excellent The Last Jedi was false? You'll recall that in that film, Kylo Ren (Adam Driver) told Rey her parents were nobodies, just a couple of drunks who sold her for booze. We already know that Rey's parentage will be fully revealed in The Rise of Skywalker. No, in a new image released on Star Wars' Twitter page, we've got Rey looking as ready to fight the First Order, and her complicated rival Kylo Re, and it comes complete with a quote which once again begs the question; who is Rey, really?
"Something inside me has always been there. But now it's awake." pic.twitter.com/RGQ3qywzLm

— Star Wars (@starwars) September 16, 2019
Wondering about Rey is something of a cottage industry at this point. In the last The Rise of Skywalker teaser, we were even given a glimpse at what the internet dubbed Dark Rey. The teaser ends with our hero brandishing a double-edge lightsaber and wearing a ver Sith-like dark robe. "Something inside me has always been there" would have to do, one reasonably suspects, with her latent ability with the Force. This became even more pronounced in The Last Jedi, when Rey proved herself just as potent, if not more, than Kylo Ren. "But now it's awake" suggests that she's even more in tune with her powers. Does it also suggest she might be the titular Skywalker rising?
We're counting on getting at least one more proper trailer before the film's December 20 release date. For now, we'll keep piecing together every little clue on offer, even though we know that Disney and J.J. Abrams will use misdirection to throw us off the scent of where this final chapter in the Skywalker saga is actually going. Rey might not be a Skywalker, but our guess is she'll be every bit as powerful and ultimately important to the galaxy as that family has been.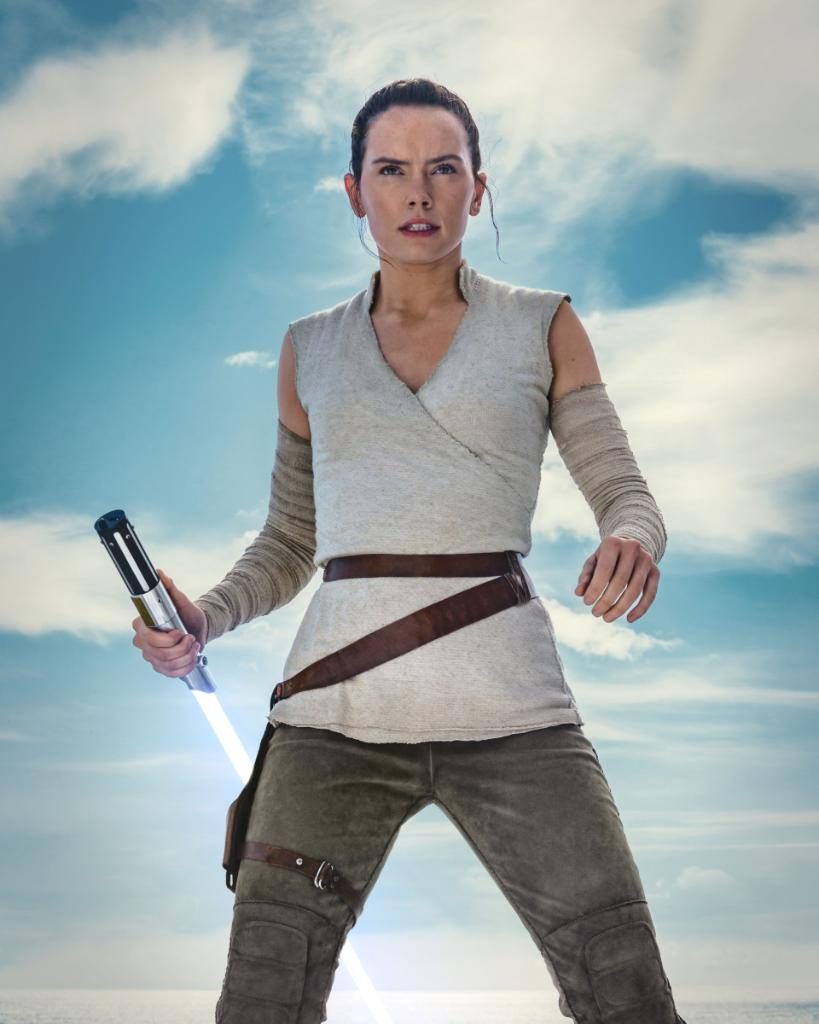 Featured image: Rey (Daisy Ridley) in STAR WARS: EPISODE IX. Courtesy Lucasfilm/Walt Disney Studios