How Cinematographer Checco Varese Harnessed Darkness in It: Chapter Two
The 2017 remake of Stephen King's It was box office smash raking in over 700 million worldwide during its release. Pennywise was back and Warner Bros tapped director Andy Muschietti, who shot the remake, to bring the sequel to the silver screen which picks up the horrific events 27 years later. The Credits detailed you in on the hair-raising score from Benjamin Wallfisch. Now let's step into the shadows with cinematographer Checco Varese and face our Pennywise fears.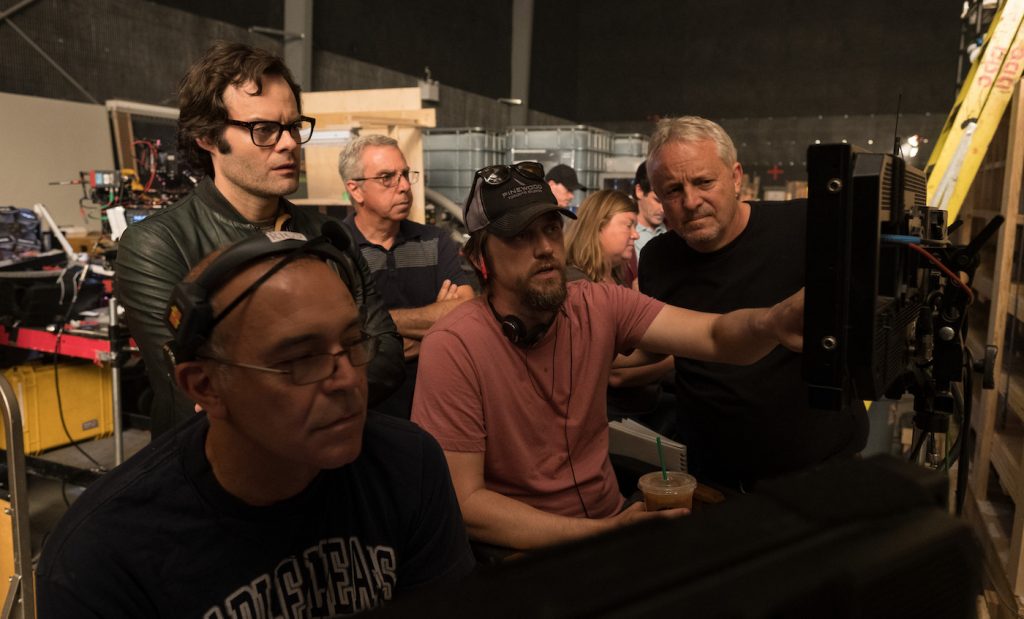 You shot the pilot episode for Netflix's Locke & Key which Andy was an executive producer on. Was it an easy yes when he called you for It: Chapter Two? 

It's like being asked to prom by the most beautiful girl at school and once you realize they're seriously talking to you, you say yes even before you have time to process it.
That's a hilarious analogy. So when you actually got the script and started discussing story and characters, how did it begin to translate visually for you?

Every director works in a different way and one has to be open to dancing with your partner whichever way they want. With Andy, it's a little different because he's a real tactile director and involves himself in the visuals of the movie. I'll start by trying to read Andy's will and desire for what's on the page, but for It: Chapter Two, what was on the page wasn't necessarily what ended up on screen. The script guided us from beginning to end but what happened in between we didn't have to follow. The in-between is where Andy explored the craziness.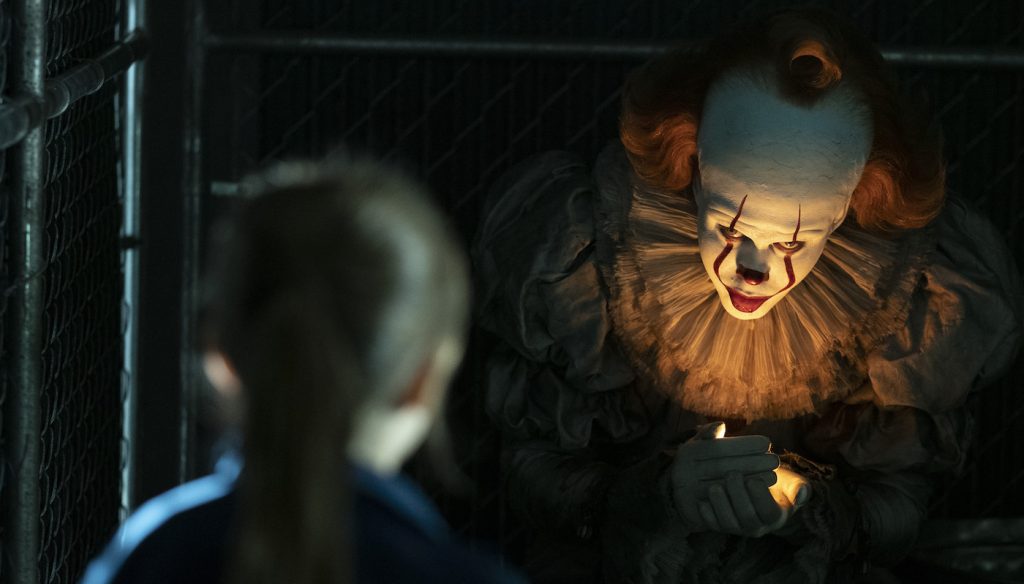 Does that mean you approached prep and scenes more organically?

In a way, yes. It's was an organic process but it's not a repetitive process. It's organic within every scene within every shot.
So as the cinematographer you could be starting on a wide shot or on a close-up?

Exactly so. Andy approaches the frame differently. We could work on a master for a long time and then you realize that master is the entire scene. That's the unwritten rule with Andy. You might not get another shot and you have to live with it.
Does that corner you as a cinematographer?

You have to be ready and be okay with being happily surprised. One thing Andy does love is wide lenses. He likes showing the set as much as possible, not only because of the production design but because it connects the performance and story with the audience. Knowing that, our lighting has to be very far away from frame and you need to be ready to start in a wide shot and use that same lighting for a close-up. Or at least with very little correction.
Speaking of lighting. Since this is a horror film how dark did you want the blacks?

I'm not trying to compare this move or myself to Rembrandt, who is the epitome of 3:1 lighting and dark backgrounds, or even Francisco Goya, but the way I look at it is; it's not the amount of darkness in the background but the amount of light in the character that perceives the eye. It's the contrast between the background and foreground that gives you a sense of loneliness or shadows.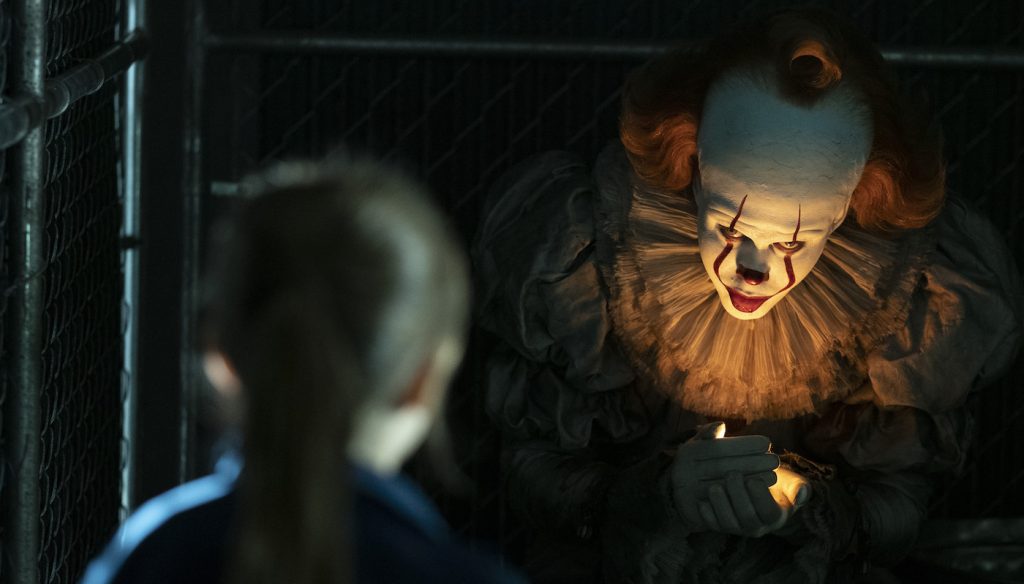 Rembrandt is not a bad philosophy to follow. Thinking about paintings like "The Night Watch" I can see the comparisons in this film.

I am of the philosophy that there should be the possibility of seeing into the darkness. The audience has to be able to see what's there even though the characters might not be able to. So in this movie, I started the overall lighting thinking about what happens in the background, then I put the actors near a flashlight or near a fire in the foreground. The amount of light you put in the foreground will end up painting the background.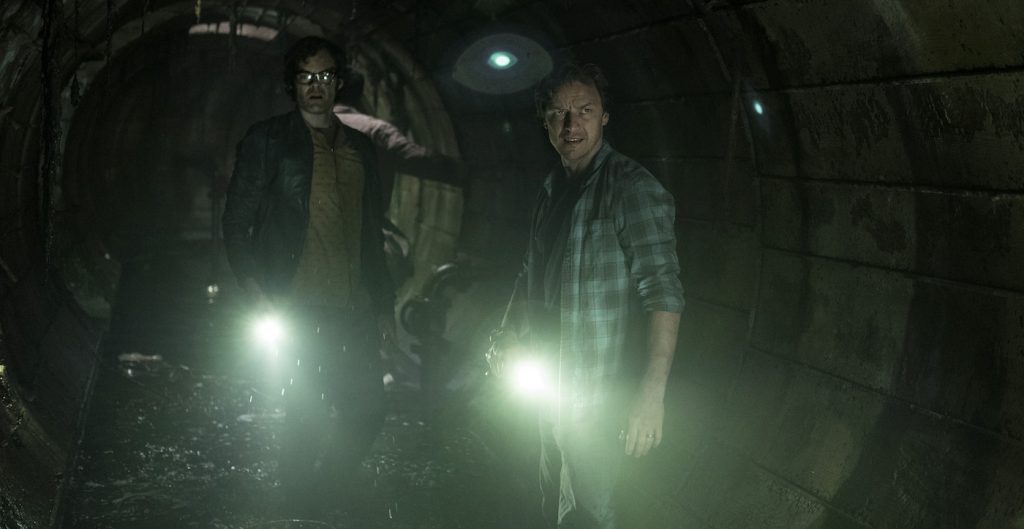 A perfect example is a scene where a little girl watching a baseball game follows a firefly underneath the bleachers where Pennywise awaits in the shadows.

That scene came to life out of a moment of serendipity when we were doing camera tests. I had to choose a couple of lighting setups for Pennywise and one of them was the completely dark quarters underneath the bleachers. We thought of it as a tender moment from the little girl's point of view and this nice little clown that turns out to be not so nice.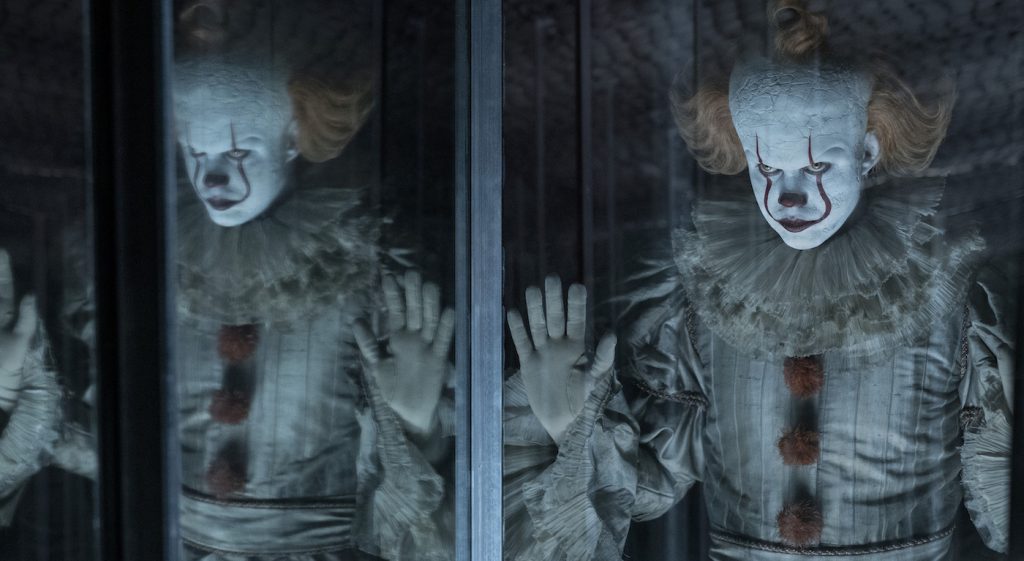 Yeah, not nice at all.
Note to myself. Do not follow a firefly.
That scene had a lot going on it. The air of loneliness that makes us empathize with Pennywise. The looming dread.  But technically, all we see is one light source. What was the lighting on set?

We had one LED attached to a fishing rod that went to a dimmer. The color, the amount of light is what we captured on set. Then visual effects came in and replaced the LED with a firefly and erased the cable. Most of the shadows created in the scene is from the LED traveling through space. I did overexpose it a bit so we had enough information in the image and then crushed it down.
There are two converging storylines in the movie. The flashbacks with the children and then what we see happening 27 years later. How did you want to present fear in those stories?
For the kids, we wanted to show the darkness from their point of view. It's a little more joyful and playful. It's fear that created a place to hide but it didn't create a feeling of oppression. When they're adults each had their own arc of darkness, but overall, the feeling of fear had an adult perspective.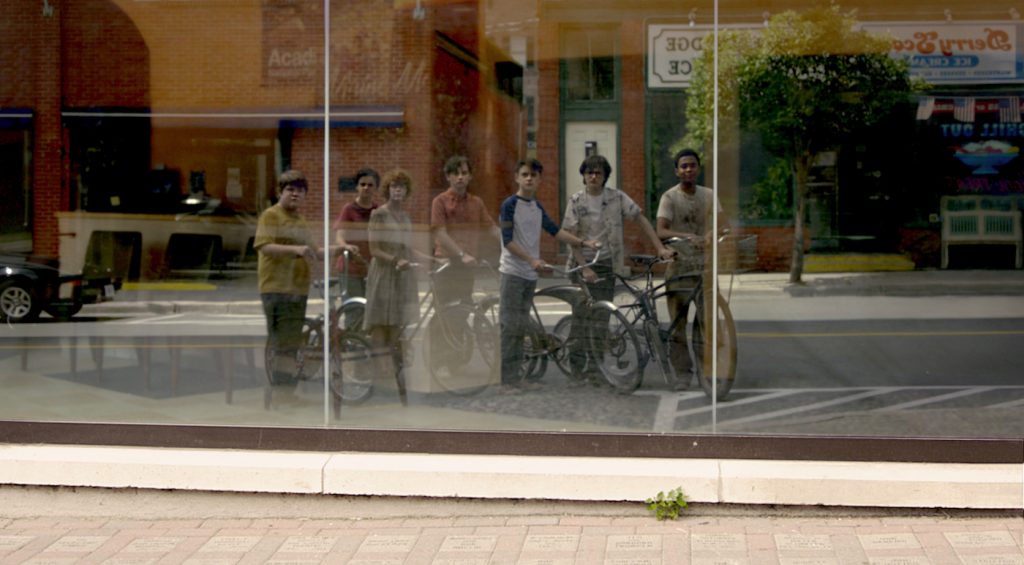 We see that fear represented well when Jessica Chastain's character goes back to her childhood home. How tricky was it balancing her emotion and then ultimately the fear she faces?

That scene was finely curated and crafted. I remember talking with Andy about what time of day he thought it was and where he thought the light was coming from. We talked about the emotion of the scene and we ended up moving through it in a very tactile way.
There's another cool technical shot when we see the Losers chanting trying to defeat Pennywise. As they do, three orbs of light called the "Deadlights" are being sucked into a vessel which the Losers then try to close. Can you share with us how you pulled that off?

That entire set was built on the largest stage in Toronto. It was a wall to wall set and pretty magnificent. My gaffer Nikki Holmes and I came up with a lot of unique things on this film as Andy wants to see things in-camera. That particular moment when we see the orbs coming down we designed an octagon of LEDs that were remote-controlled but powered by cable. We mounted them to a descender, which is a chain controlled by a motor for stunts and gives us a repeatable speed. Filming, we were able to spin the LEDs as they came down from the sky, which created all the shadows that are nearly impossible to replicate in visual effects. We have an actual shot of the orbs circling down 60ft from above and going inside the vessel.
It: Chapter Two is in theaters now.
Featured image: Caption: BILL SKARSGÅRD as Pennywise in New Line Cinema's horror thriller "IT CHAPTER TWO," a Warner Bros. Pictures release. Photo Credit: Courtesy of Warner Bros. Pictures