Downton Abbey Director Michael Engler on Bringing the Crawleys to the Big Screen
Downton Abbey is a haven. In this starchy refuge, worry whether Tom Branson (Allen Leech) will be able to keep his long out of sight Irish Republicanism in check in front of two guests who have invited themselves to stay the night, King George V (Simon Jones) and Queen Mary (Geraldine James), represents the height of concern. Coming in just behind on the worry scale is the question whether Mary (Michelle Dockery) will act on her impetus to give up on Downton, after a stressful night of hurriedly putting out chairs in the rain. This is not meant to be dismissive of the estate's upstairs occupants' plight — revisiting their entanglements and burdens, which are only equaled in number by those of the downstairs folk, represents two hours of absolute, delightful relief. This is full-on Downton: The Movie, with even more sub-plots, a fresh glimpse into the local town, and at home, if it can be believed, even more luxurious sets.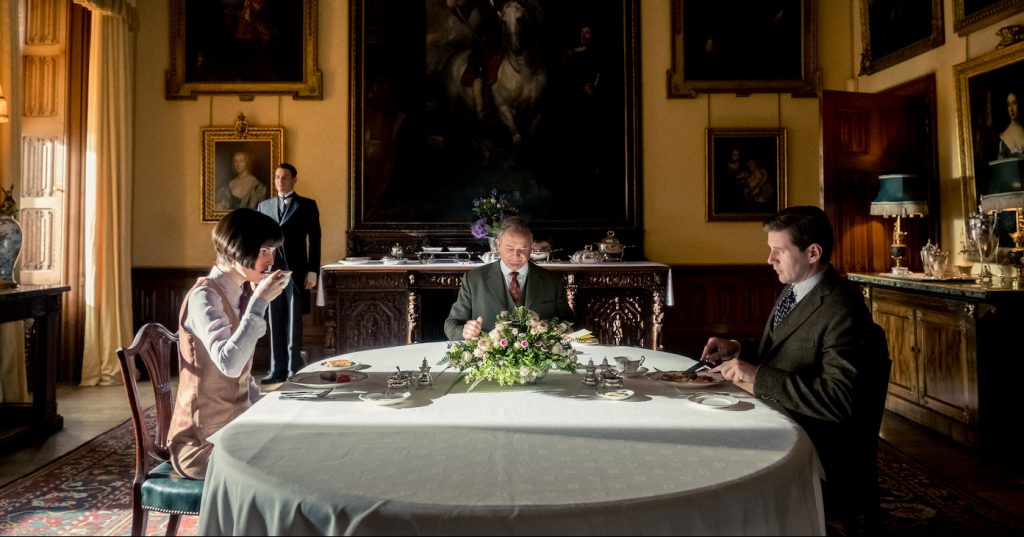 "We were aware that it needed to justify itself as a piece of film in the cinema and at that scale. But we felt, how do you do that, but make it feel like what we always loved about it, but a step further?" asked Michael Engler, the film's director. The solution was an event that would "draw everybody in," and while Engler noted that malaria and fire were among creator Julian Fellowes' examples of things that would accomplish this, happily for Downton acolytes, "he felt like the spirit of the film needed to be a much more joyous and playful one." Cue the royal arrival, which inevitably brings together all the Crawleys, their household, and the local townspeople in preparing for the king and queen's reception, and throws personal issues and family matters to the fore.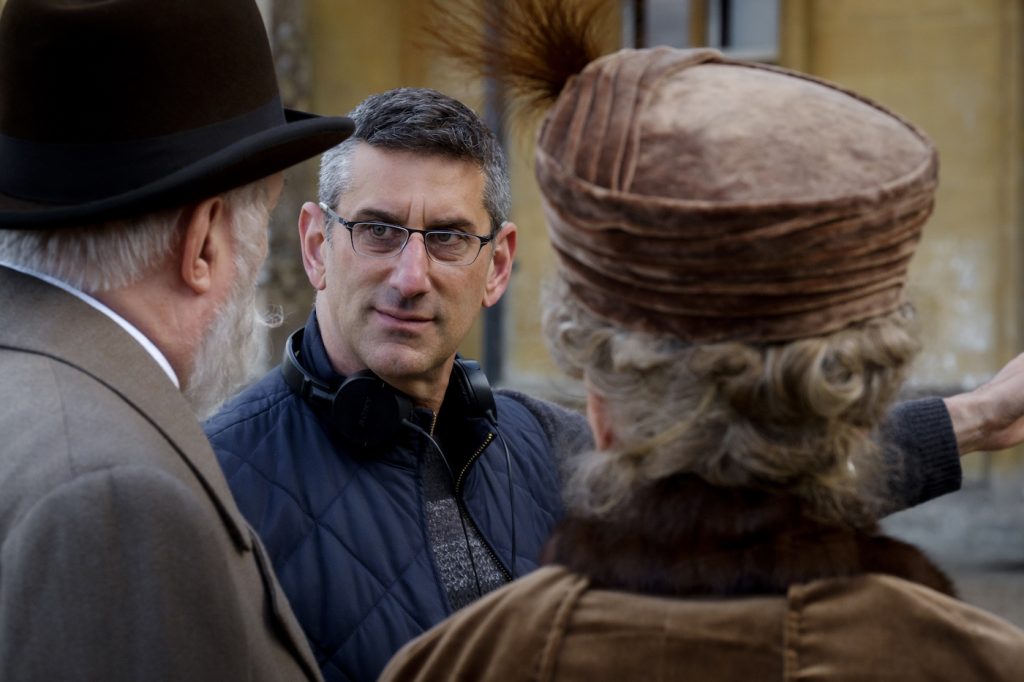 As it turns out, Daisy (Sophie McShera) is a far more adamant anti-monarchist than tamed Tom, at least in the relative privacy of the manor kitchen. Working alongside her, Mrs. Patmore is in a state of her own regarding the splendor and scale of the meals to serve the royal visitors. That tizzy pivots when the royal attendants descend on the downstairs, sidelining the household servants. Nobody is happy about being made temporarily useless, and hijinks ensue to regain control of their jobs. Mary is feeling the weight of Downton's buttressed walls, while her husband, Henry (Matthew Goode), is off driving for most of the feature (per Engler: "there are so many actors, who are involved in so many different projects, part of it really was decided around who was available, not just interested but could commit the most time.") Lady Violet's (Dame Maggie Smith) withering state naturally trumps everyone else's, as do her acerbic plans to put everything right, particularly the inheritance of Harewood Hall, an estate belonging to a distant cousin. A fellow grand dame, Lady Bagshaw (Imelda Staunton), is in charge of said estate, and aside from seeming curiously attached to her maid, is a cheery addition to the upstairs crew. And is widower Tom really still single? Yes, as is Thomas, whose attempts to find romance are sadly not without difficulty. With a sensible feel of continuity from the series' end, all these individual grumblings, machinations, and getting on with things reach a collective head when the king and queen show up.
For Engler and Fellowes, the continuity is intentional, with the movie picking up a year and a half in time after the series' end, "enough that wherever they were in their lives then has started to set, that new doors could be opened. We have a sense of where we left them that we recognize," Engler explained. "While everyone is trying to rise to the occasion of this royal visit, what could be the challenge of the servants? What is the family dealing with that's personal to the family we've come to know, which is not just about putting out the right dishes and following protocol appropriately?" The answers are a refusal to be sidelined, on the part of the household help, and for the Crawleys, realistic personal and family dilemmas that are surprisingly relatable, given the relative splendor in which they play out.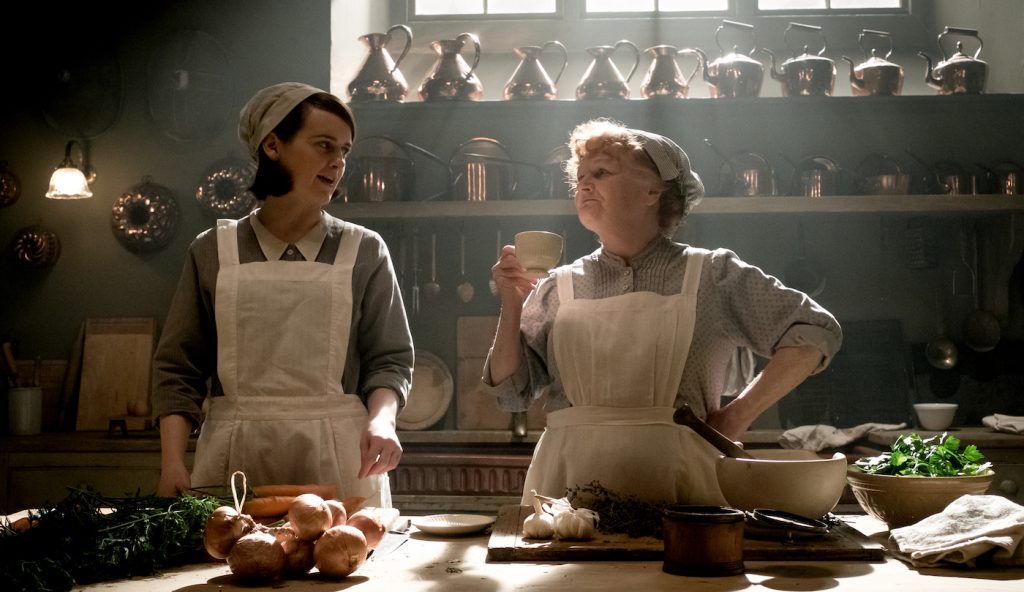 Engler is the only American director to work on Downton Abbey, and he comes from a strong theater background in addition to shows like Sex and the City and 30 Rock. While standard film scenes grow shorter, Fellowes and Engler take a different tack, allowing their film time to develop, letting subtext and social position fully sink in. "Working with the actors, I think this is something they appreciate," Engler said. "I always tell them I think of every take, of every angle, as a different rehearsal. In a close-up, you're learning different things about a character than you do in a medium two-shot where you can see people's physical relationship. I think my theater background has kind of taught me to keep the rehearsal discovery process moving forward throughout the shooting, so that people are always feeling a sense of discovering new things, trying new things, giving me more variety in the editing room to play with."
Downton Abbey bestows on some of its characters new beginnings while assuring us that others, like Edith or Anna and Bates, are secure in their places. But one thing we don't discover is whether this is a final capstone to the saga. Engler, of course, can't say, but offered a sensible point of view on how to view the story's scope: "Downton is kind of like a series of novels based on a theme, or based on a character or situation or setting. I think this is one more book in the series." At least that leaves things open for a potential Downton Abbey II: Off to Harewood Hall.
Downtown Abbey hits theaters today, September 20.
For more Downton Abbey coverage, check out our interview production designer Donal Woods.
Featured image: Actors Hugh Bonneville and Michelle Dockery on the set of DOWNTON ABBEY, a Focus Features release.
Credit: Jaap Buitendijk / Focus Features