A New It: Chapter Two Behind-the-Scenes Featurette Reveals Ambitious, Emotional Sequel
"Swear, if it isn't dead, if it ever comes back, we'll come back to."
This was the promise the Losers Club made in Andy Muschietti's brilliant adaptation of Stephen King's It, after they thought they'd vanquished the shape-shifting, child-murdering Pennywise the Clown. Now in a new featurette titled "Come Home," King himself describes the moment at the end of that film when it was revealed to audiences that what they had just witnessed was merely the end of "Chapter One."
"Audiences applauded," King says in the new video from Warner Bros. "They wanted more. Now they're going to get more."
Everything we've seen from Chapter Two has looked, frankly, fantastic. The first trailer was dynamite. The second trailer was even better. In this new featurette, King, Muschietti, and the cast reveal what's driving the Losers back to Derry, and back into the clutches of Pennywise.
"The second chapter starts 27-years later. The losers are summoned and they drop everything they're doing and they go back to Derry," Muschietti says. He goes on to promise that Chapter Two will feel like the first in terms of tone, but they've "cranked up the horror aspects of it."
"It's about these adults confronting their deepest fears," Jay Ryan says. Ryan plays the grown-up Ben Hanscom. "It's not just Pennywise, but what he holds over them."
"The evil in Derry is lurking, so they have no choice but to finish what they started 27-years ago," says Jessica Chastain, who plays the adult Beverly Marsh. "It's more than just a horror film. It's really a coming-of-age film."
Check out the new featurette here:
Here's the official synopsis:
Twenty-seven years after the Losers Club defeated Pennywise, he has returned to terrorize the town of Derry once more. Now adults, the Losers have long since gone their separate ways. However, kids are disappearing again, so Mike, the only one of the group to remain in their hometown, calls the others home. Damaged by the experiences of their past, they must each conquer their deepest fears to destroy Pennywise once and for all…putting them directly in the path of the clown that has become deadlier than ever.
It: Chapter Two floats into theaters on September 6, 2019.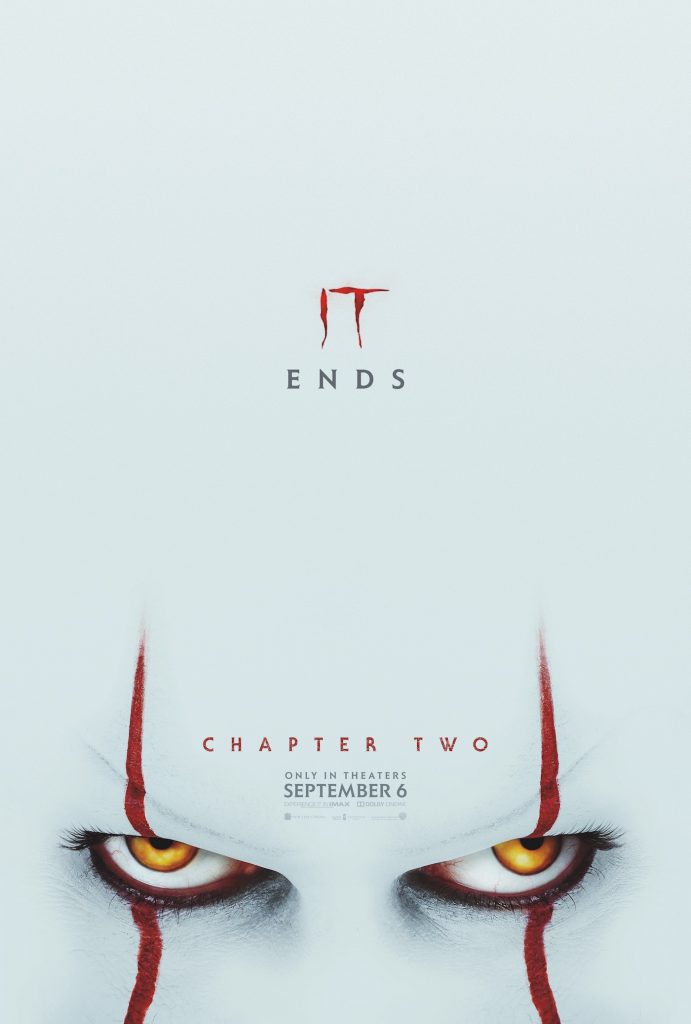 Featured image: Caption: BILL SKARSGÅRD as Pennywise in New Line Cinema's horror thriller "IT CHAPTER TWO," a Warner Bros. Pictures release. Photo Credit: Courtesy of Warner Bros. Pictures