Danai Gurira Confirms her Return as Okoye in Black Panther 2
Look, it would have been insane had Danai Gurira not been included in Black Panther 2, but it's still nice to get the confirmation. The Black Panther star was at San Diego Comic-Con promoting the final season of The Walking Dead when the inevitable question about Black Panther 2 was put to her by MTV News. You can watch the whole Walking Dead conversation below, but if you're here just for the Black Panther 2 tidbit, it begins at the 11:03 mark. The gist is this: Okoye is—of course—a part of Black Panther 2. Writer/director Ryan Coogler is working on the script right now:
The last time we saw Okoye was her brief but important role in Avengers: Endgame. She was among Natasha Romanoff/Black Widow (Scarlett Johansson)'s new Avengers, reporting back to Nat (Captain America had taken a brief leave of absence) about troubles around the world. She returned for the climactic Battle of Upstate New York against Thanos and was a part of that all-female shot of Marvel superheroines that gave audiences such a happy jolt.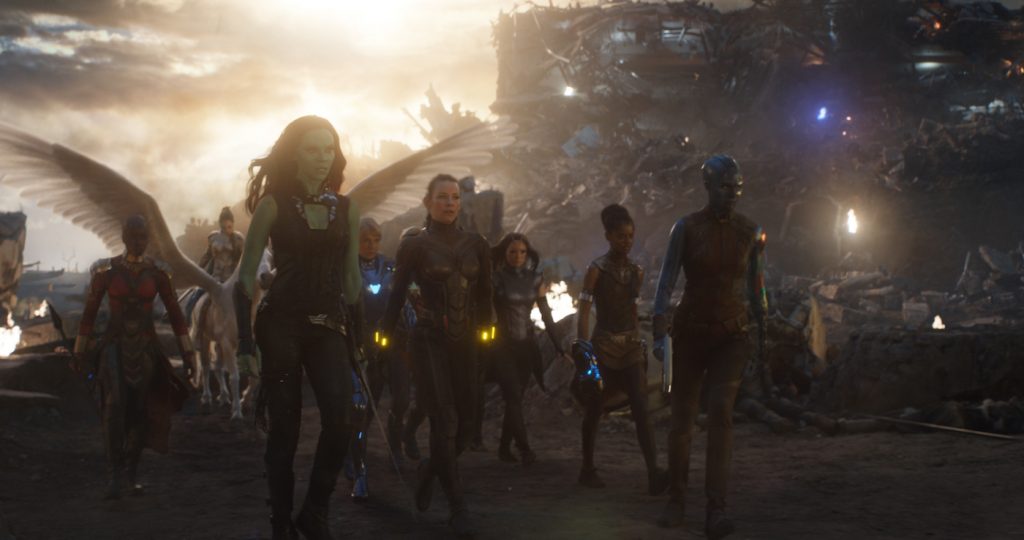 The little we know about Black Panther 2 is that it's a part of Marvel's Phase 4 slate. The first Black Panther was a global phenomenon, so Coogler and his team have set the bar high—really high—for their follow-up. We can safely assume Gurira's Okoye will be a crucial part of the film. Along with Lupita Nyong'o's Nakia, Letitia Wright's Shuri and Angela Bassett's Ramonda, Okoye is one of T'Challa's important protectors and advisors. She will once again be by his side in a changed, post-Endgame world, one in which Wakanda is now known globally as the technological powerhouse it really is.
While Marvel hasn't announced the official release date for Black Panther 2, they've got an open date for February 18, 2022, which would be almost exactly four years after Black Panther bowed. While it's not surprising, it's still nice to know Gurira's Okoye will be by T'Challa's side.
Featured image: Marvel Studios' BLACK PANTHER. L to R: Ayo (Florence Kasumba) and Okoye (Danai Gurira). Ph: Film Frame. ©Marvel Studios 2018