New Game of Thrones Images Tease Drogon & the Dearly Departed
While we had already made a pretty solid determination on the results of the dragon dogfight in "The Long Night," it's still good to see Drogon in a new image. Dany's alpha dragon was nearly killed not during the aerial battle with Viserion, but by a deluge of wights. Although we saw Drogon shake off the zombies, and then once more in the episode, when he came to comfort Dany as she wept over Jorah's body, he didn't look good. Now he looks a little like his old self in this image. The rest of these photos for Game of Thrones 4th episode deal mostly with mourning.
A surprising number of our main players survived the brutal Battle of Winterfell against the Night King and his army of the dead. The few folks we know who didn't make it—Jorah, Dolorous Edd, Beric, the Red Woman—were all given heroic deaths. Jorah died protecting Dany. Edd died protecting Samwell. Beric died protecting Arya. The Red Woman died protecting everyone. 
There are only two shots here that really speak of what's to come. The first is a resolute-looking Cersei with Euron (of course) right behind her, looking Euron-y (smug, half drunk, rude). These two opportunistic sociopaths sat out the Great War so that they might win the Last War. The second shot that gives us a little hope going forward is of Dany and the aforementioned Drogon. He'll need to be in full flying-and-fighting force if our survivors will have any hope of defeating Cersei and her two, massive armies.
The rest of the photos are of our grim looking group taking in the vast toll of the battle, and one shot of Dany, Varys and Missandei in what appears to be the Winterfell map room. How are they going to muster the necessary forces to defeat Cersei's Golden Company and Lannister Army? Two combat ready dragons are a must.
Check out the photos below: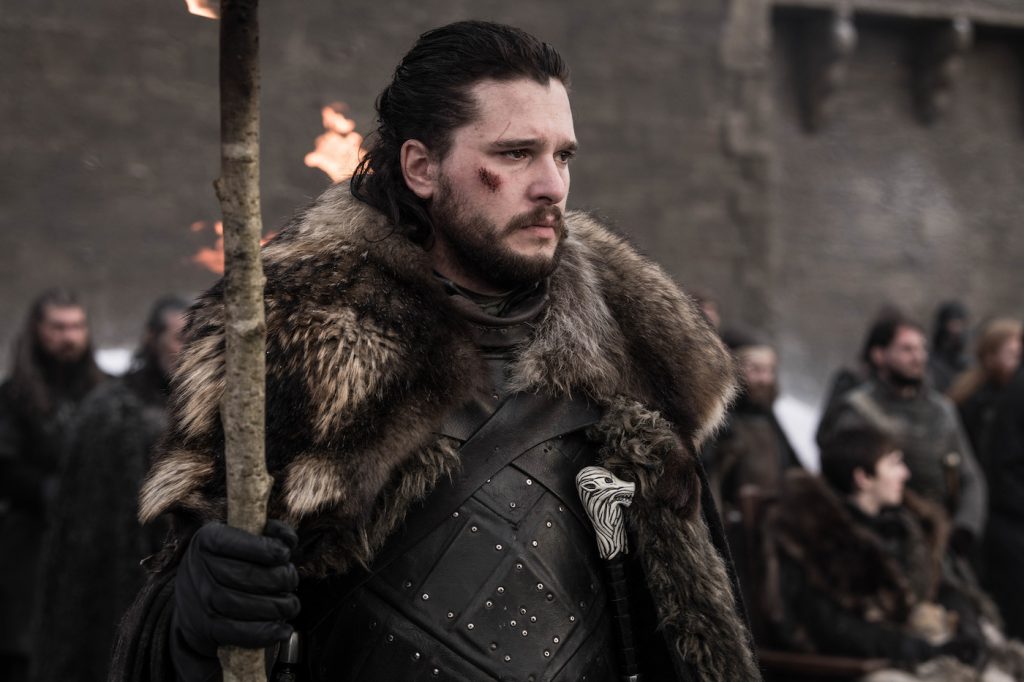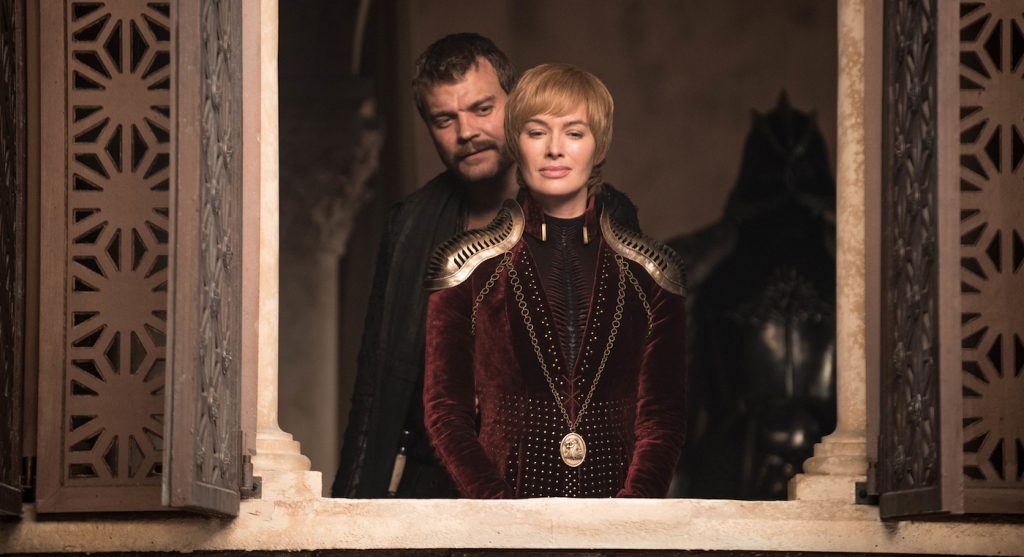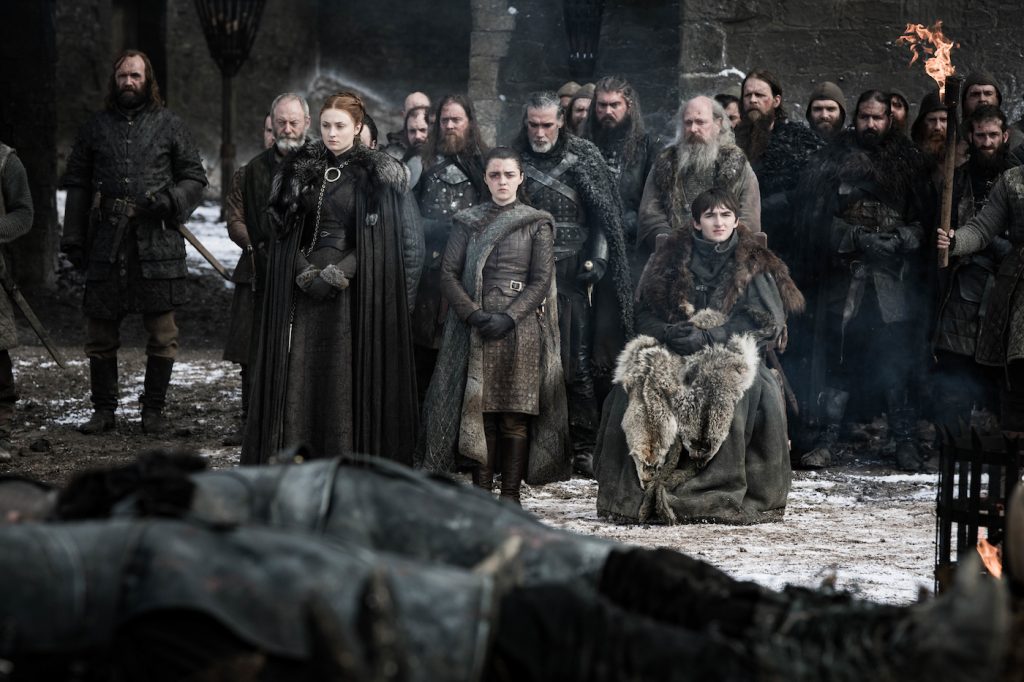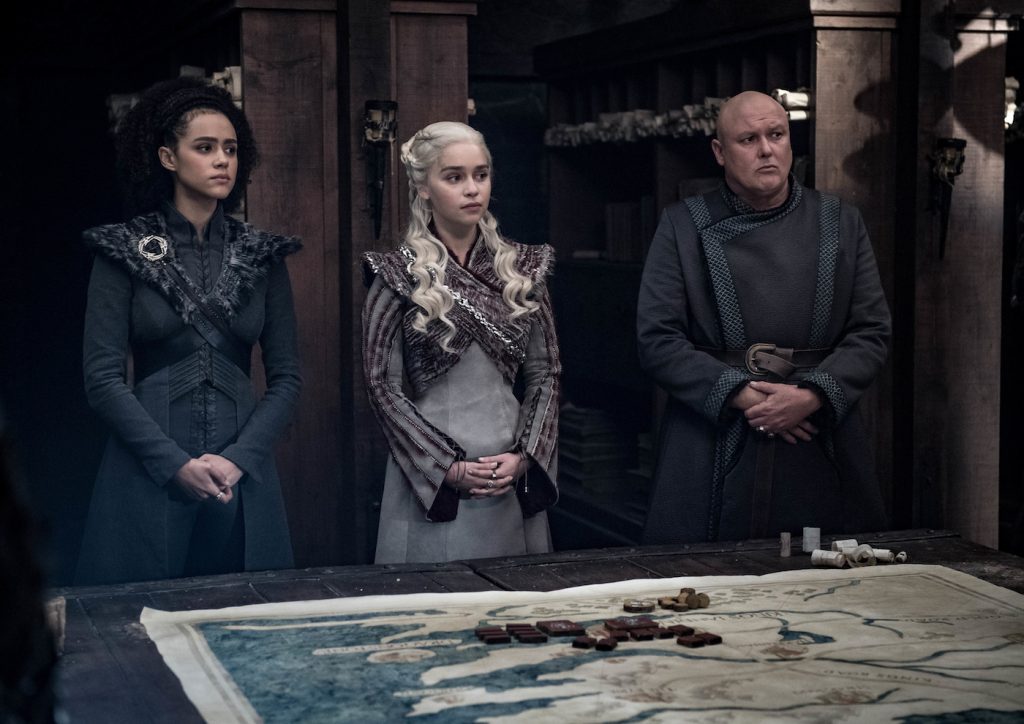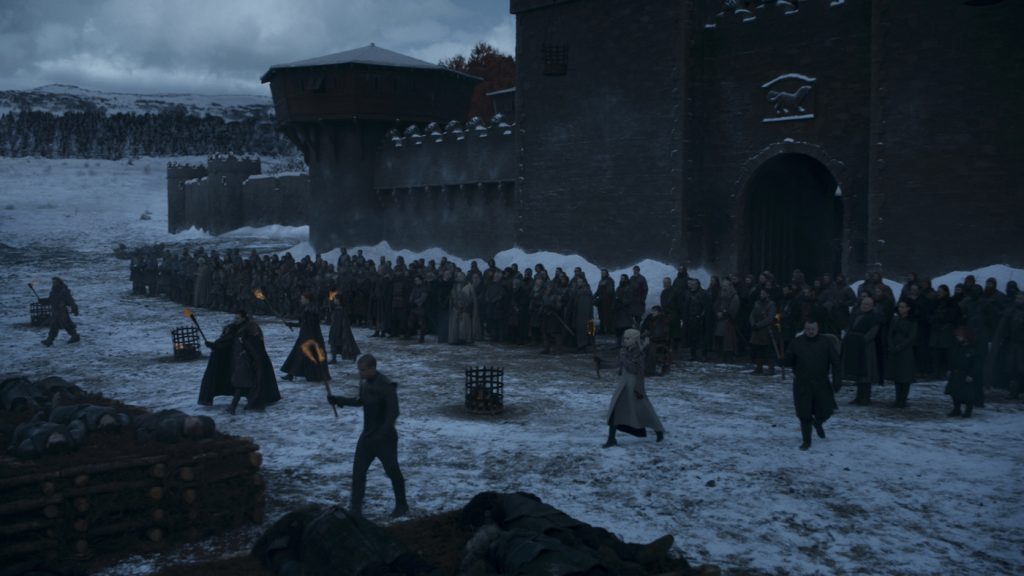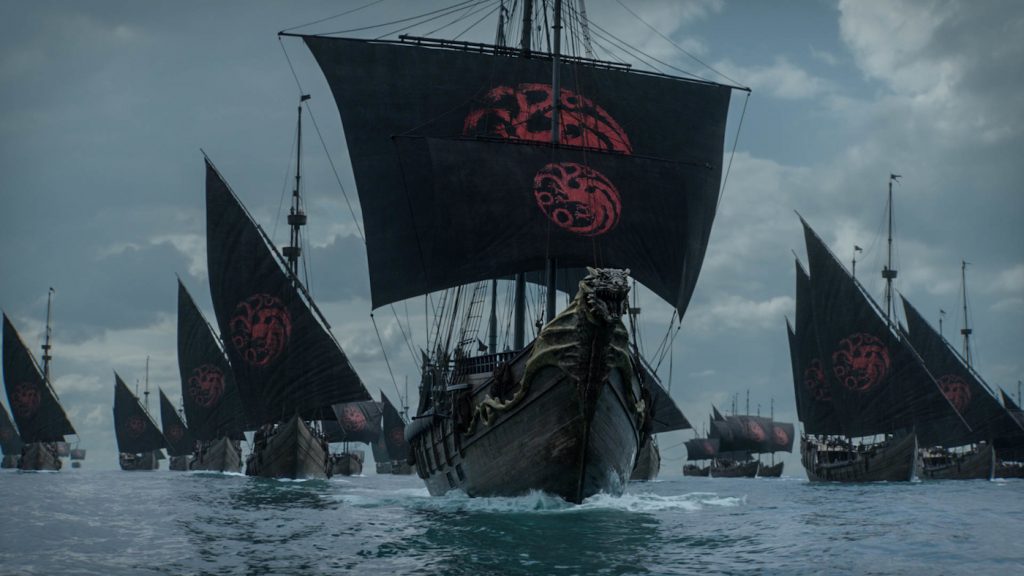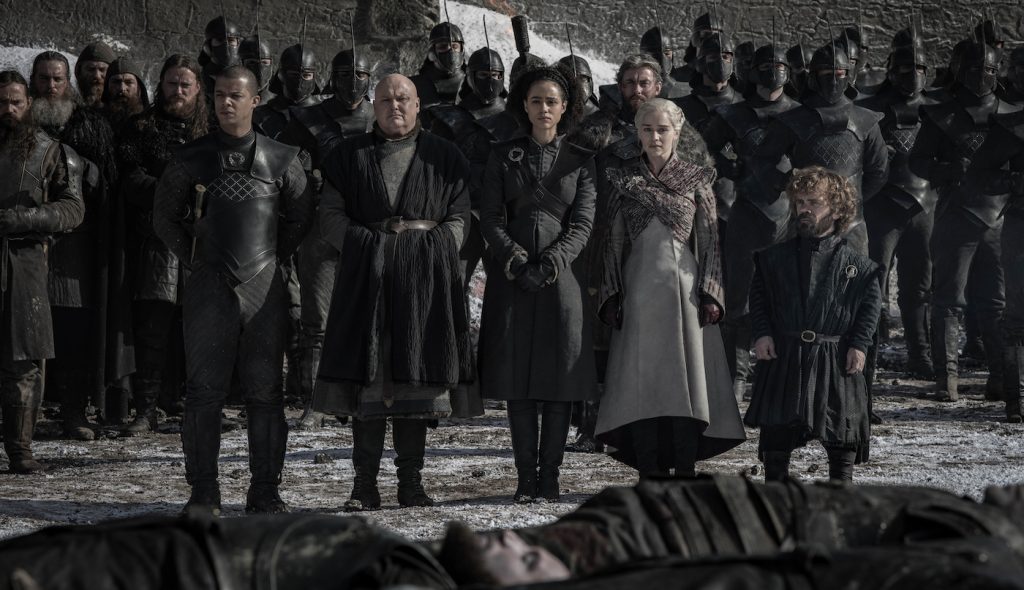 Featured image: Season 8, episode 4 (debut 5/5/19): Emilia Clarke. Photo: HBO