Director Olivia Wilde & Screenwriter Katie Silberman on the Hilarious Booksmart
The creative team behind Booksmart wanted to showcase women being funny. Not one or two women, but many women.
"That's how it is in our lives. All my female friends are as funny as my male friends. They're not comedians; they don't think of themselves as funny," said screenwriter Katie Silberman, who shares writing credit with Susanna Fogel, Emily Halpern, and Sarah Haskins.
Silberman credited Olivia Wilde, the actress who makes her feature directorial debut on Booksmart, with bringing the script "to another level."
"I had passion and vision for it," said Wilde. "It was so exciting to link our minds and let it evolve together." Wilde and Silberman spoke after a recent screening of Booksmart at Brown University in Providence as part of its Ivy Film Festival. Booksmart opens in theaters on May 24.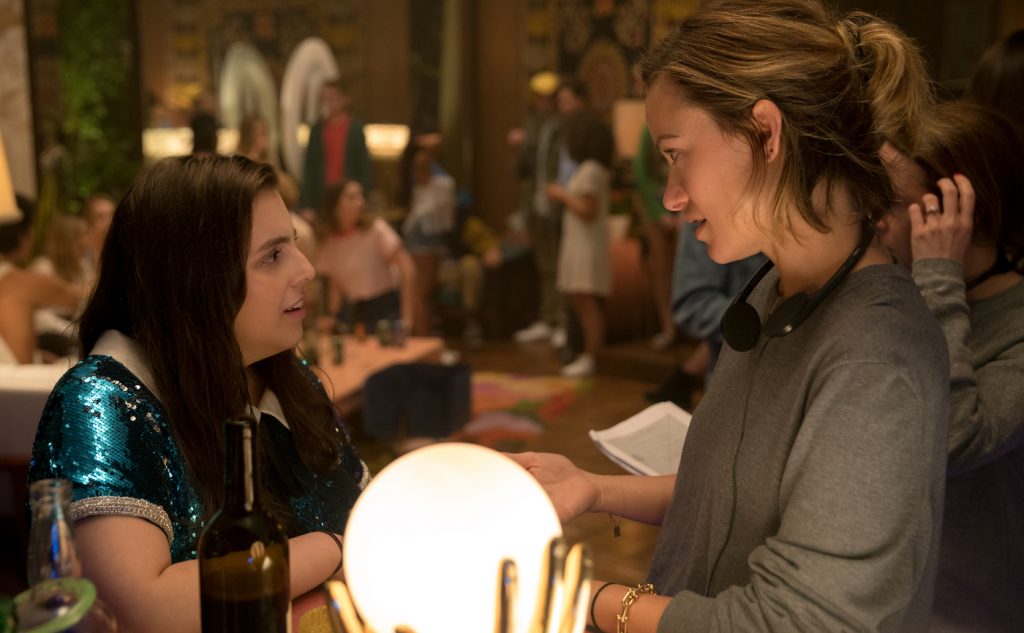 Booksmart is about best friends Amy (Kaitlyn Dever of Last Man Standing and Beautiful Boy) and Molly (Beanie Feldstein of Lady Bird) who are ending their high school years with high academic achievements. But on the last day of senior year, they are mortified to learn that all the goof-offs and popular kids who partied and broke the rules are also headed for good colleges. Feeling betrayed by their own studiousness, Molly persuades Amy to go to a classmate's graduation party—an event that turns into an epic night of debauchery.
Silberman said she and Wilde hoped to "breathe new life into the rom-com by giving Booksmart the same structure as a love story." But this buddy film is centered on two young, spirited, feminists who are each other's biggest cheerleaders, giving Booksmart a fresh, contemporary spin and, judging from early audience response, connecting with the college crowd. "This generation is so cool, so progressive. We could tell a story where labels and boxes don't mean anything," said Silberman.
Wilde, who's starred in numerous films such as Life Itself and television series including Vinyl and House, has produced documentaries and directed short films and music videos for bands including Red Hot Chili Peppers and Edward Sharpe and the Magnetic Zeros. She said working as an actor compelled her to want to create a nurturing environment, particularly since most of the Booksmart cast were young performers, some who'd never acted before. "Victoria [Ruesga who plays Amy's crush] is a professional skateboarder; she had never been on a set. I wanted to be the mother hen of this young cast," Wilde said. Among the veteran performers in the film is Jason Sudeikis, Wilde's longtime partner, who plays Principal Brown. Wilde said Sudeikis made the most of the role. "He's one of the best improvisers and I love that we got him to take this [character] and just run with it."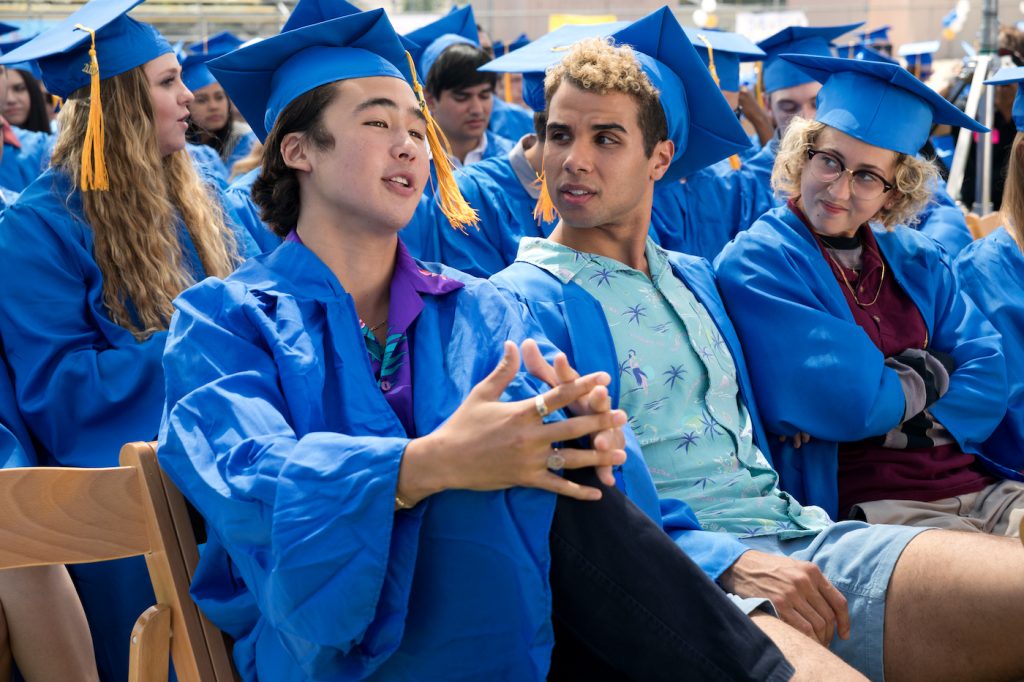 Besides having a movie rich with women characters, Wilde and her team hired many women behind the camera. Diversity is a conscious choice that isn't that difficult, she told the crowd. But "you have to look beyond a resume," said Wilde. "You have to hire people based on their talent, their skills, their ideas, their passion. If you base decisions on resumes, you fall back into the old paradigm. Look beyond the typical criteria for the best people."
She also advised the budding filmmakers in the audience to "make the movie before you make the movie. Your power comes from your confidence and your knowledge of the story. Yelling does not make you powerful."
Silberman credited Wilde for creating a safe and comfortable vibe on the film. "It was a kind, fun, happy set, a collaborative set. [Wilde] had a clear vision for the film," said Silberman. "She is a phenomenal storyteller; she elevated everyone."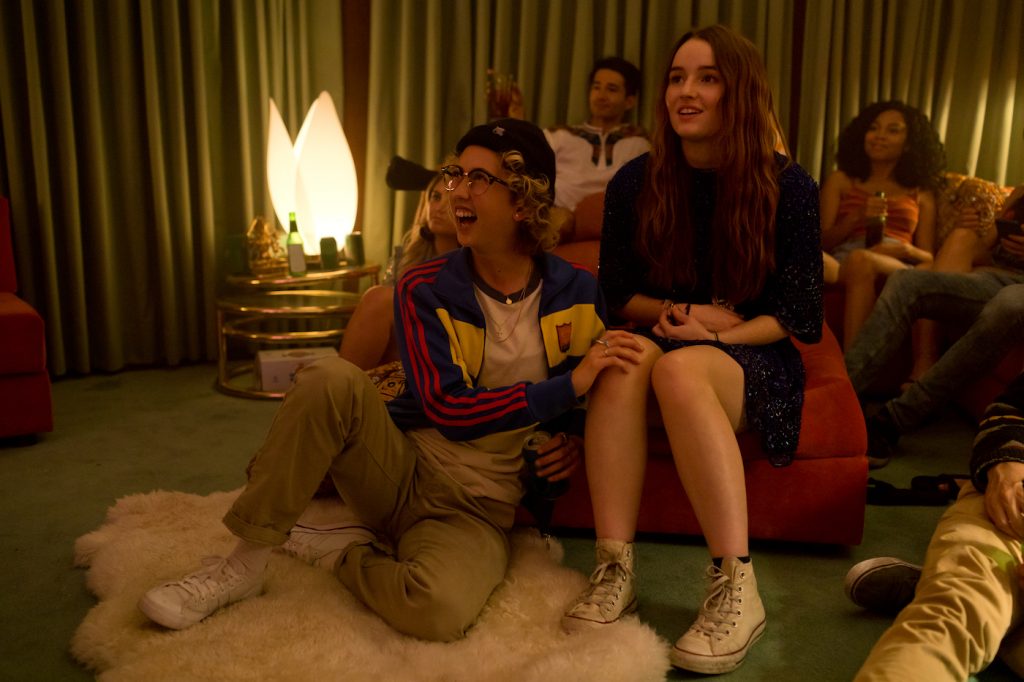 Wilde advised the students and aspiring filmmakers that collaboration is key. "I spent so much time thinking I had to do it all myself. You might do your best work by finding someone else," she said. "The pool scene [an important sequence in the film] had three simultaneous units and required laser focus. But I had an amazing team who knew the zone I was in."
Wilde's knowledge of and love for current pop music was infectious, said Silberman, spreading from the set to the film's soundtrack. "Her music taste is the coolest. In high school, music can save your life so that was a huge focus for us," she said. "We knew it had to feel iconic but not overtake [the film]."
"I knew [Booksmart] needed a kickass soundtrack," said Wilde. "I was inspired by Fast Times at Ridgemont High, Dazed and Confused, The Breakfast Club and Clueless because the music created momentum and texture. I had a lot of fun putting together the soundtrack," which includes Anderson Paak, Lizzo, Santigold, Kings Go Forth, and Perfume Genius whose "Slip Away" is a key component of the centerpiece pool scene.
Wilde added that since licensing music is often cost prohibitive for a modestly budgeted film, it's crucial to be innovative. "I got lucky because a lot of musicians wanted to be a part of the film. The soundtrack had to be right for this generation," she said. "I'd get full body chills when I knew, 'that's the song!'"
Featured image: Actors Kaitlyn Dever and Beanie Feldstein with director Olivia Wilde on the set of her directorial debut, BOOKSMART, an Annapurna Pictures release. Credit: Francois Duhamel / Annapurna Pictures