These 15 New Avengers: Endgame Photos Sizzle
We are now officially a week away from Avengers: Endgame. Marvel has just released a big old batch of new photos, highlighting our survivors' new suits, new alliances, and old bonds. Nebula (Karen Gillan) and War Machine (Don Cheadle)? Yeah, we'll take it. Especially Rhodey's cool camo-suit. Hawkeye (Jeremy Renner) with a fresh new haircut and that full sleeve tattoo? You do you, Clint!
The marketing campaign for the epic conclusion to a decade's worth of MCU films has picked up speed. Yesterday this TV spot suggested one possible way the Avengers might track down Thanos. Two days before that Marvel released the final trailer. These new photos give us a good look at those new white suits, plus a bunch more.
One photo, in particular, is worth a deeper dive. We're talking about a still image of the shot in the trailer that showed Hawkeye training a young woman on the bow and arrow. Many folks believed that the young woman was future Avenger Kate Bishop. Now we know—if we're to believe the caption—that Hawkeye is training his daughter (played by Sophia Russo). It seems likely that this could be a flashback, and that his daughter was lost in the Thanos snap. Hence Hawkeye's return to the Avengers. We also know that Renner's Hawkeye is getting his own Disney + limited series where he'll be passing the torch to Bishop. We've been wondering whether the young woman pictured below was Katherine Langford's mysterious character, but the caption suggests otherwise. Langford is in the film, and she could be Kate Bishop, she's just not Hawkeye's trainee.
There are also two photos depicting the fun moment from the trailers between Thor (Chris Hemsworth) and Captain Marvel (Brie Larson). These two seem like they'll be fast friends. They've got "I like long walks in space" in common.
After almost exactly a year of build-up since Thanos snapped half the universe out of existence in Infinity War, the conclusion to the Russo Brothers two-part epic is almost upon us. Avengers: Endgame hits theaters on April 26.
Check out the new photos here: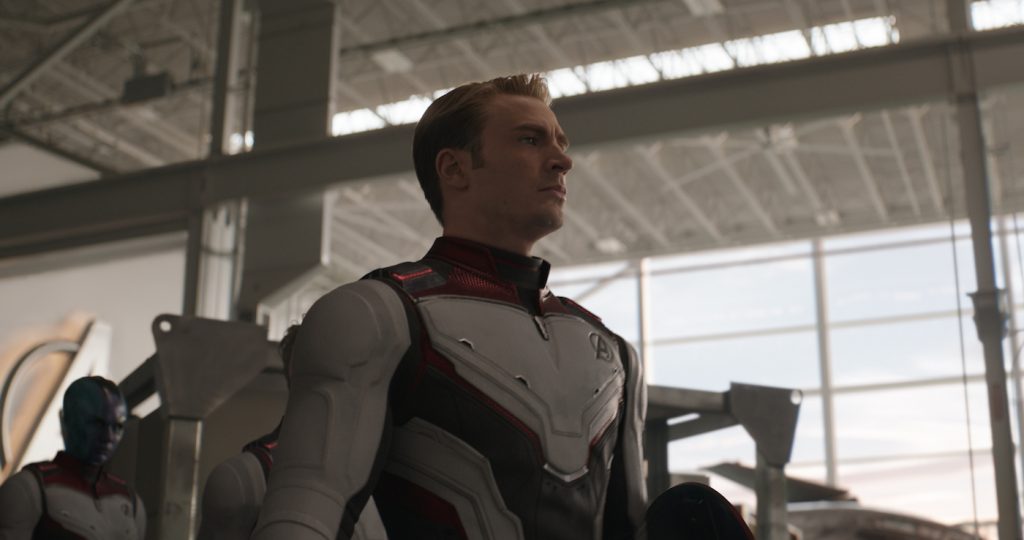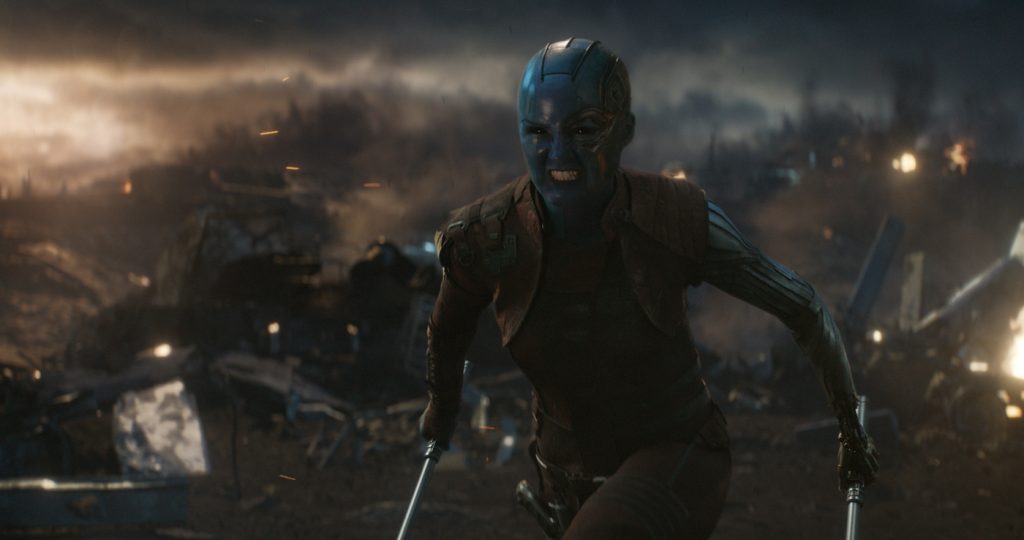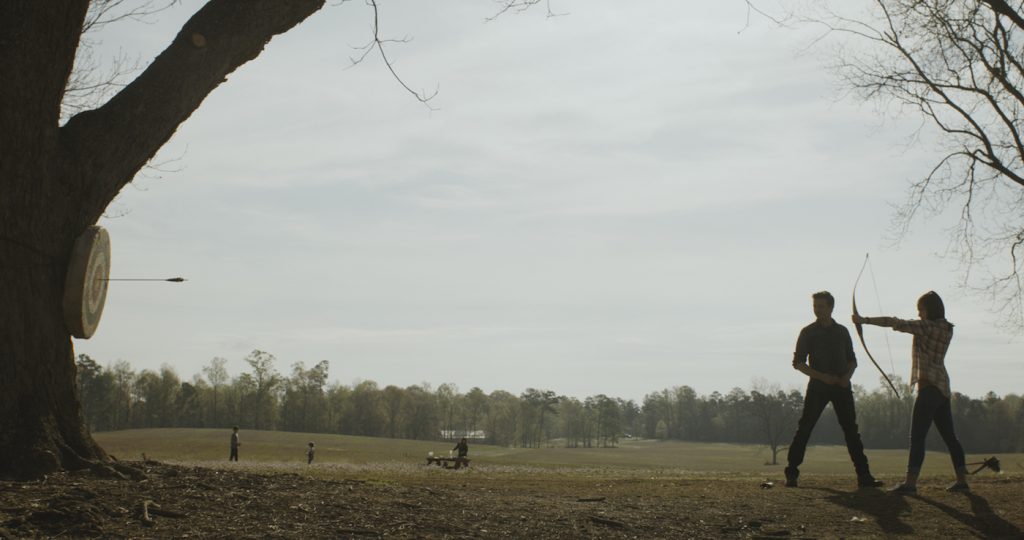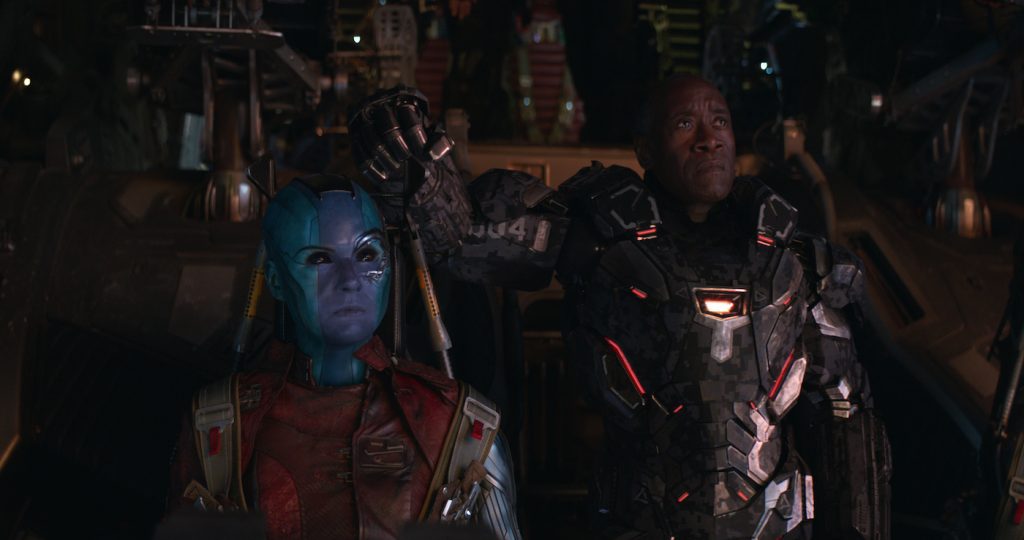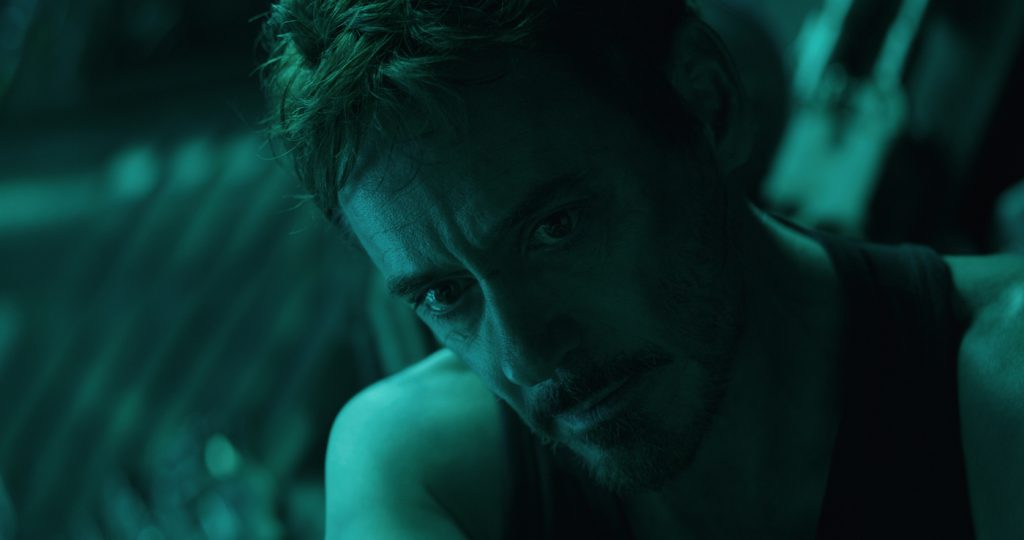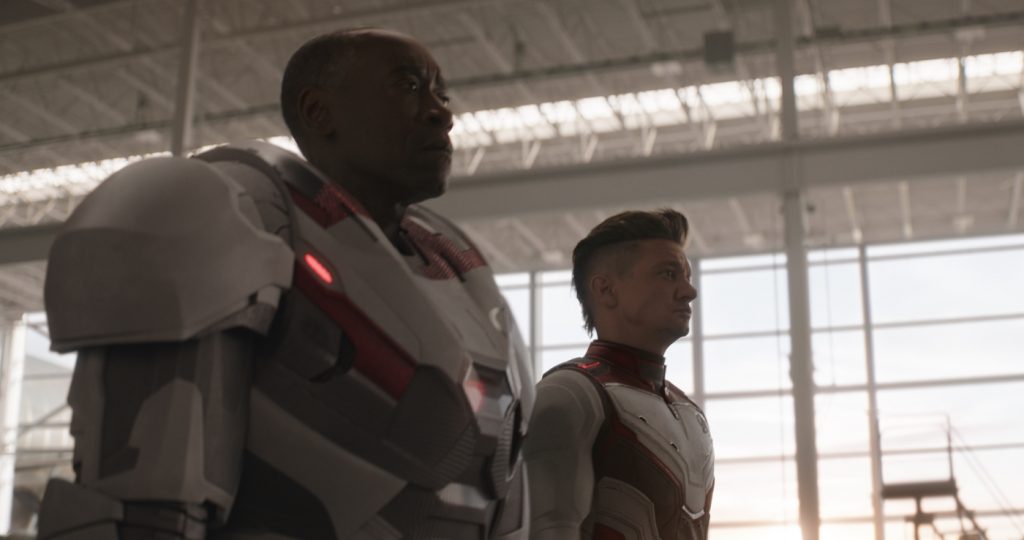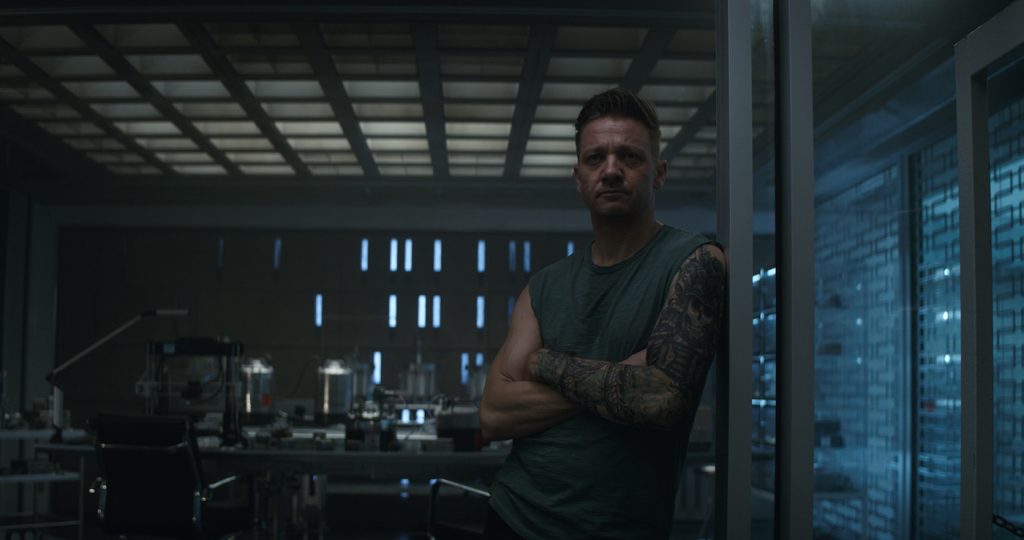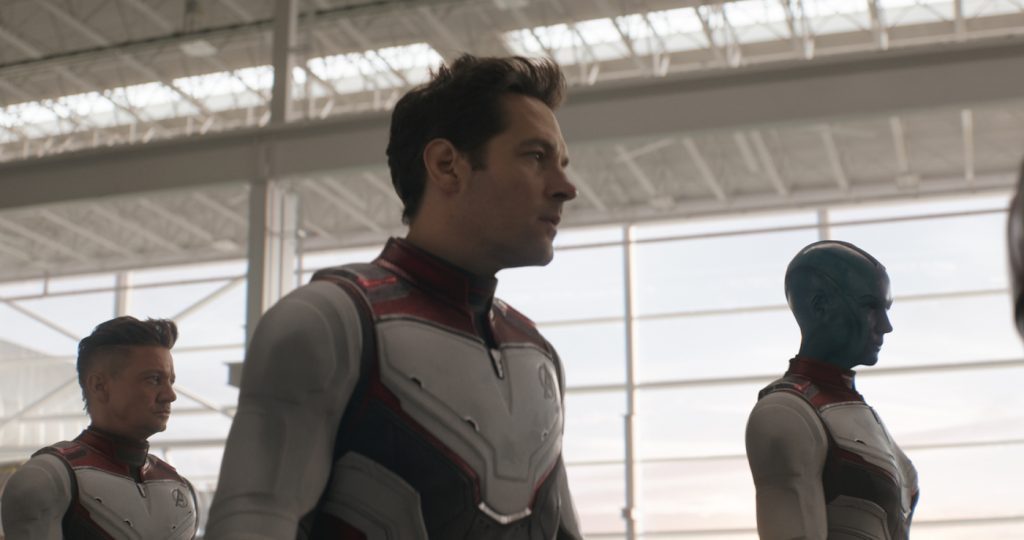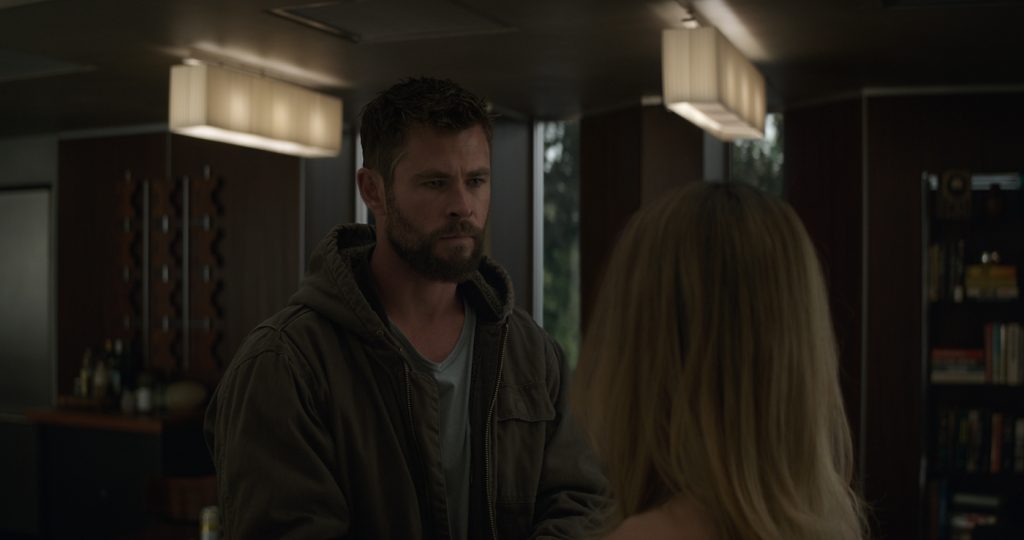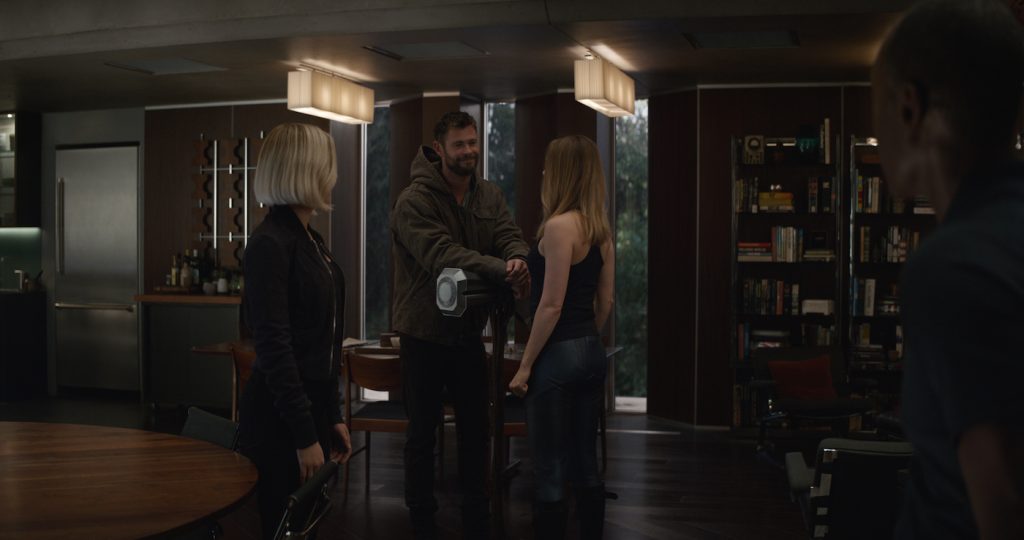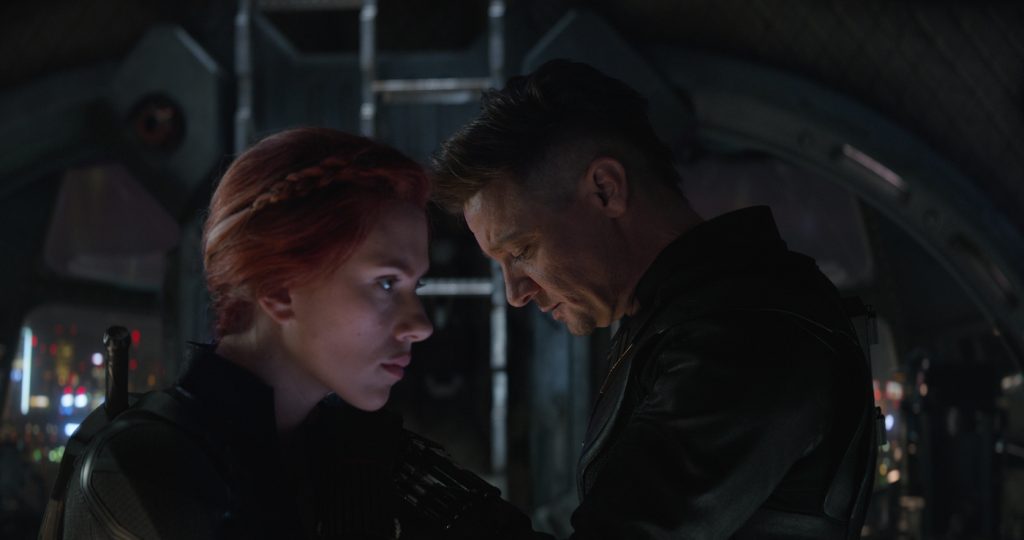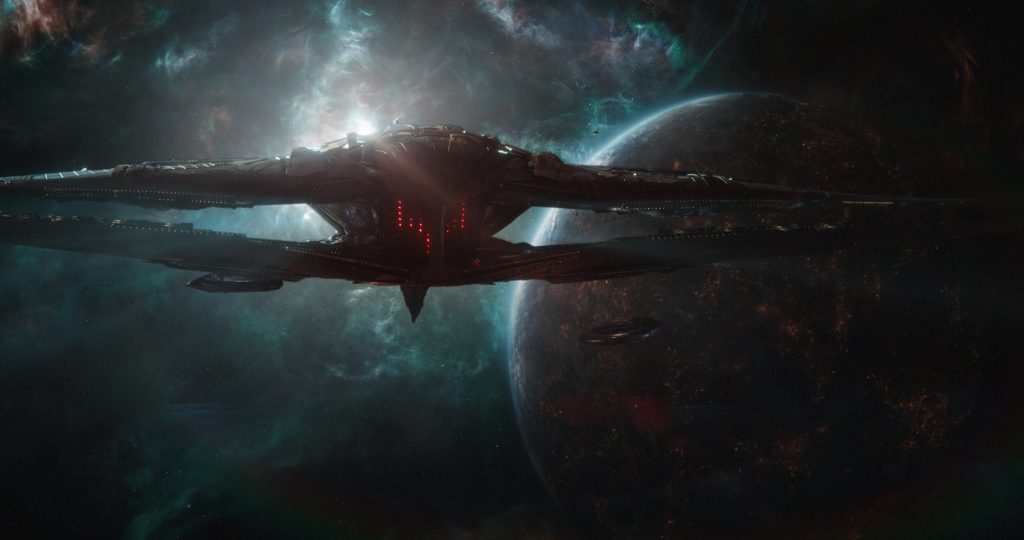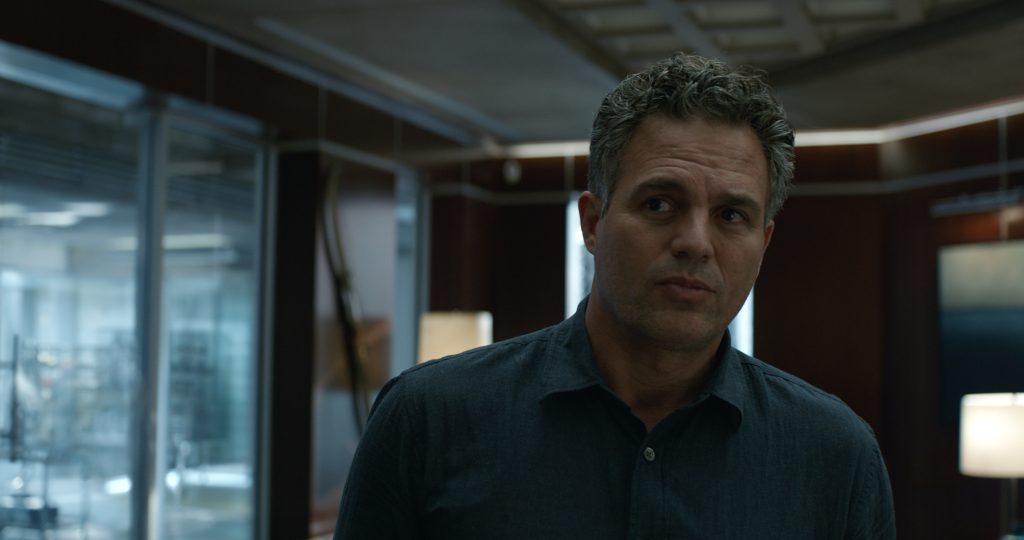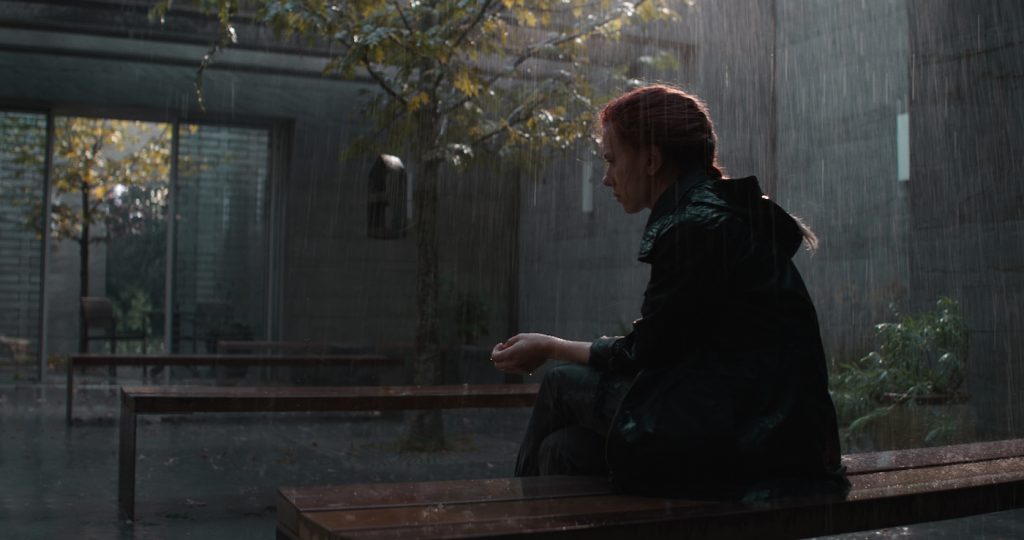 Featured image: Marvel Studios' AVENGERS: ENDGAME. Thor (Chris Hemsworth). Photo: Film Frame. ©Marvel Studios 2019