Going to the Circus With Dumbo Costume Designer Colleen Atwood
Costume designer Colleen Atwood has made herself one of the most recognized costume designers in Hollywood. An Oscar-winner for Chicago, Memoirs of a Geisha, Alice in Wonderland, and Fantastic Beasts and Where to Find Them, Atwood has been the designer of choice for director Tim Burton ever since she collaborated with him on Edward Scissorhands in 1990. Now she turns her inspired artistry to his new film Dumbo. We talked to Atwood about the inspiration for her designs, the excitement of creating something new, and what it takes to be one of the best in the business.
You studied images from vintage circuses and carnivals. What elements can you point to that you incorporated directly from circus history? 
I think it's more like the sense of graphics in the costumes, and the sort of idea that, in the beginning in the earlier circuses, the clothes were really handmade, and people maintained their costumes. They were a little bit shabby because when they needed mending, they were redone year after year. I wanted to convey that in those circuses.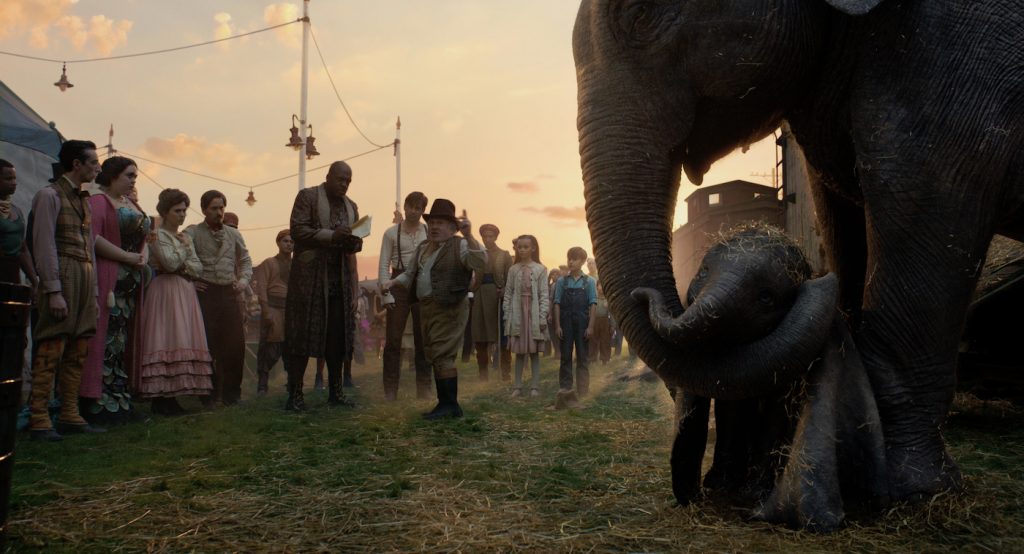 It looks like silent movie stars figured into your designs. Who are some of the references from that era that you drew from for Eva Green's costumes and accessories? 
With Eva, there was nothing specific that I could point to, but we looked at a lot of pictures of glamour in the period. Even a little bit earlier, with performers like Lilly Langtree. It was more the idea of who these women were in their world. They were massive stars. They had their public persona. We really wanted to sell that for Eva, because her character is more complex than that. She has her rehearsal attire, without her big wigs and everything, and then she has her show or her public face, which is very dramatic. The public rarely got to see the sorts of fabrics or hair or feathers she appeared in, so she was the exotic glamorous kind of presence in the movie.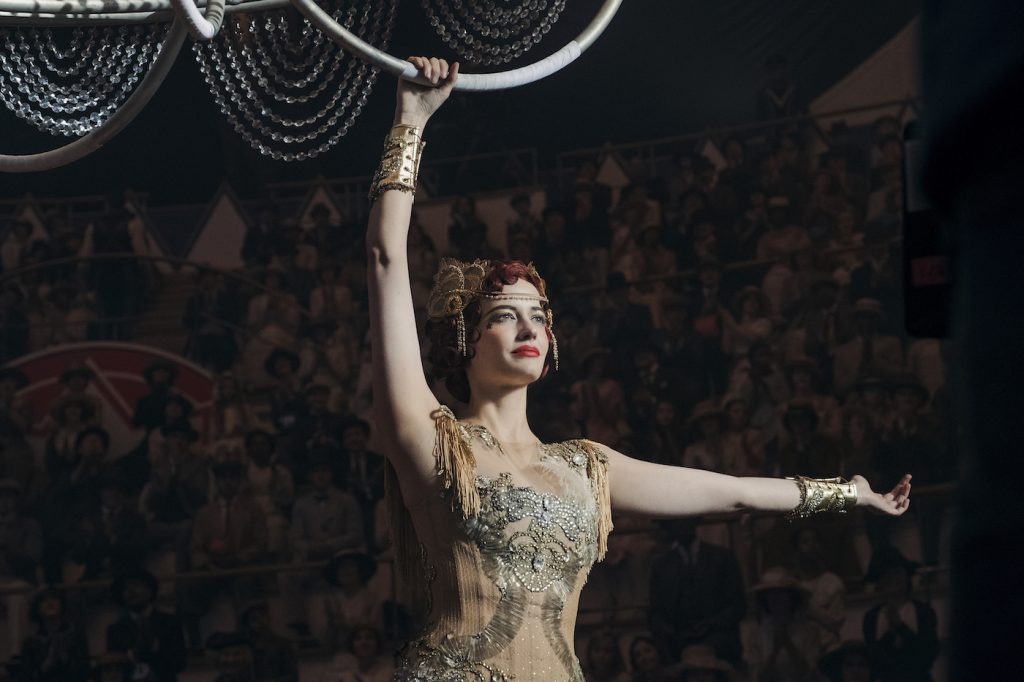 Dressing and designing for circus performers, you have to consider both the flashiness and the practicality of an outfit. How do you work with cast members during design?
It doesn't do anybody any good if you create a costume that no one can wear. For me, I start at the very beginning with what the costume has to actually do in the movie. In the case of Eva Green's costumes, I had her double with a real aerial artist and I tried everything on the double as far as movement goes, so by the time that Eva got into the costume, she was able to do her thing in it.
Have you ever filmed choreographed dance from above a la Busby Berkley before? How did you take that into consideration in the costuming?
In some of the musicals for Rob Marshall there were cameras placed above, but doing a whole number from that bird's eye view was a first for me. I loved the idea of when you moved in one direction, you'd see one color, and when you move another you get a different view. I made the legs different colors to help sell that. The costumes themselves were chosen as blue and black graphics because I felt it would be great to have not just one color but a graphic that you'd see from far away and it would make these defined and interesting shapes.
For Dumbo, production designer Rick Heinrichs talked about the mix of optimism and sadness. Tim Burton described a "grand intimacy." How did you find a way to express those in the costumes? 
The performance costumes show the imagination or dreams people have. For the everyday clothes, which make up at least half the movie, and for the first couple of circuses, I used less bold colors. There was a real age to everything, and a layer of grime, which sold the idea of a threadbare existence. People back then didn't have a lot of clothes anyway. That's typical for the period. The average Joe didn't have ten shirts and five pairs of pants, they had two, and a Sunday best, if they were lucky. I did that with the crowd and the circus people before we got to New York, showing a sort of hand-to-mouth existence. Back then, going to the circus was a big deal. It was really expensive for people who weren't wealthy.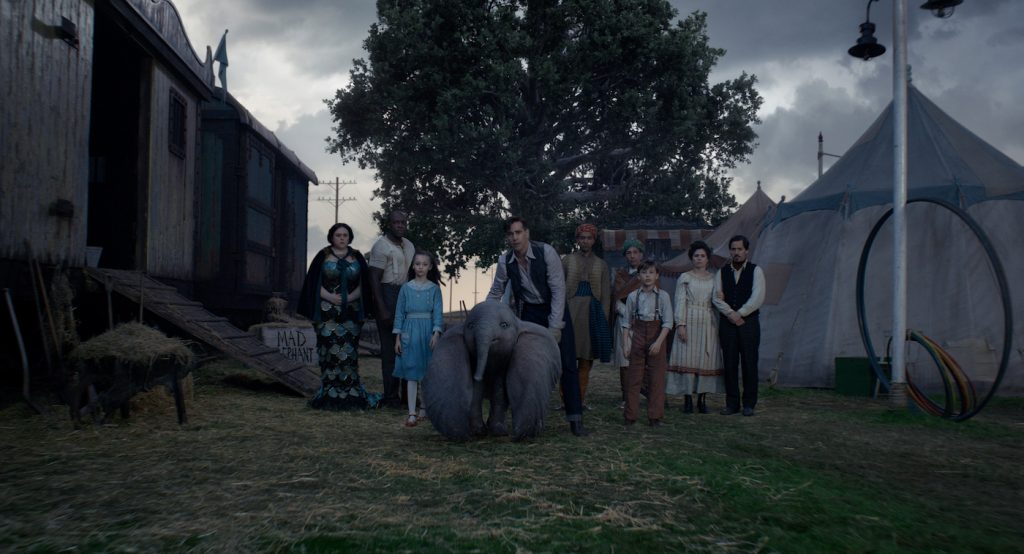 Dumbo has such a strong message of individuality and acceptance, as well as how sad "otherness" can be. You've done a number of movies with that theme. Does that show up in your work?
For my design work, it's more about drawing from the character and who they are, rather than any aspect of a message. It's a process of me looking at the people and figuring out who they are as people. I think at different times in our lives, everybody is an outsider. That's what makes the strength of it so powerful.
Featured image: BATHTIME — In Disney's live-action reimagining of "Dumbo," Milly Farrier—the daughter of a former circus star charged with caring for a newborn elephant—quickly embraces the newest member of their circus family. Featuring Nico Parker as Milly, "Dumbo" opens in U.S. theaters on March 29, 2019. © 2019 Disney Enterprises, Inc. All Rights Reserved.