New Dark Phoenix Trailer Reveals Shocking Death of Beloved Character
You know from the opening seconds of the new Dark Phoenix trailer that Jean Grey (Sophie Turner)'s life is no longer totally her own. "Why did you make me do that" she weeps, speaking not so much to herself as to the Dark Phoenix force she now possesses. "She was my friend," Jean cries. We then see Jean on the street being confronted, lovingly, by Mystique (Jennifer Lawrence.) Mystique tells Jean to focus on her voice. She tells her she won't give up on her. She tells her that Jean is her friend. A few moments later, we're at a funeral. It's clear Jean is losing control of her powers; what's not entirely clear is whose funeral that is. The trailer aims to have us believe that Mystique is dead. We weren't ready to believe this was true until we read this. Folks? Msytique is really gone.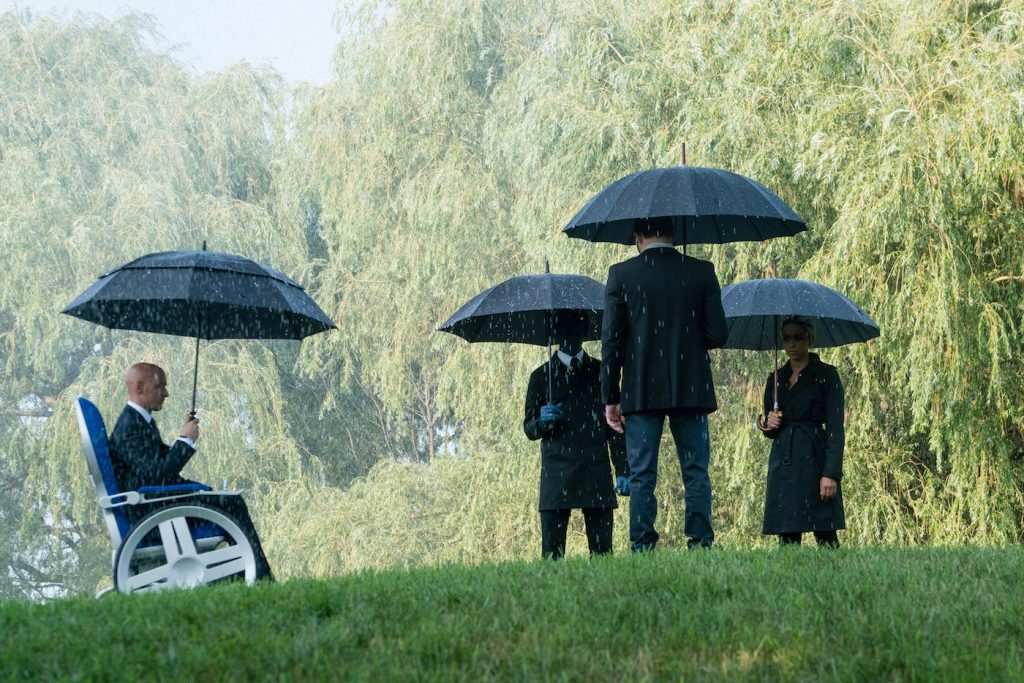 From what we've seen thus far of writer/producer Simon Kinberg's film, Dark Phoenix cuts deep. The film adapts one of the most famous Marvel comic arcs. It centers on Jean Grey's evolution into the Dark Phoenix, an entity more powerful than the rest of the X-Men combined.  The trailers have hinted at Jessica Chastain's mysterious character and her role in Jean's transformation. She seems to want Jean to embrace the Dark Phoenix, to let go and embrace her god-like powers. Even Magneto (Michael Fassbender), the X-Men universe's go to evil mutant-whisperer, seems unable to control her. Killing off Mystique is one major way to show this is a different kind of X-Men movie. So different, in fact, they even dropped X-Men from the title.
Dark Phoenix is the last X-Men film from 20th Century Fox. From here on out, Disney will be in control. Marvel president Kevin Feige will be doing the lion's share of figuring out how the X-Men fit into the larger MCU. This makes Dark Phoenix an interesting kettle of fish. Will it be a swan song of sorts, of the start to a new era of X-Men films? Sophie Turner's been dynamite in the role that Famke Janssen made famous in the earlier films. Watching how they handle Jean Grey transforming into a malevolent god of death will be intriguing. The fact that Charles Xavier (James McAvoy) actually seems to have lost hope here is also novel. He's usually the very last man in even the worst mutant's corner. Now he seems humbled by Jean's abilities.
Check out the trailer below. Dark Phoenix boasts a big cast of X-Men. Joining our aforementioned main players are Quicksilver (Evan Peters), Cyclops (Tye Sheridan), Storm (Alexandra Shipp), Red Lotus (Andrew Stehlin), Beast (Nicholas Hoult), Nightcrawler (Kodi Smit-McPhee), and Selene (Kota Eberhardt).
Dark Phoenix arrives in theaters on June 7th.
Featured image: 'Dark Phoenix' artwork. Courtesy 20th Century Fox.