Black Panther's Oscar-Nominated Production Designer Hannah Beachler Builds a new Nation
*In the run-up to this Sunday's Oscars telecast, we're sharing some of our favorite interviews with nominees. 
Everyone on the set of Black Panther had the weight of being a trailblazer. Realizing Wakanda for the screen meant reclaiming a painful history, honoring a rich heritage, and imagining the hope of the future right now. It also has the potential to confirm the demand for more diverse storytelling. It was a challenge that would require the greatest talents of our time to come together. Miraculously, it seems they did. Ryan Coogler (Fruitvale Station, Creed) led the largest black cast and most female department heads of any Marvel film. Among the incredible talents who brought the film to life was production designer Hannah Beachler.
Beachler is the first black female production designer to work at such an enormous scale. She is a dynamic and deft storyteller, but speaks in a hypnotic, calming tone. She created the beautifully gritty Miami of Moonlight, and transformed a former slave owning plantation into a place of strength and power for Beyoncé in Lemonade.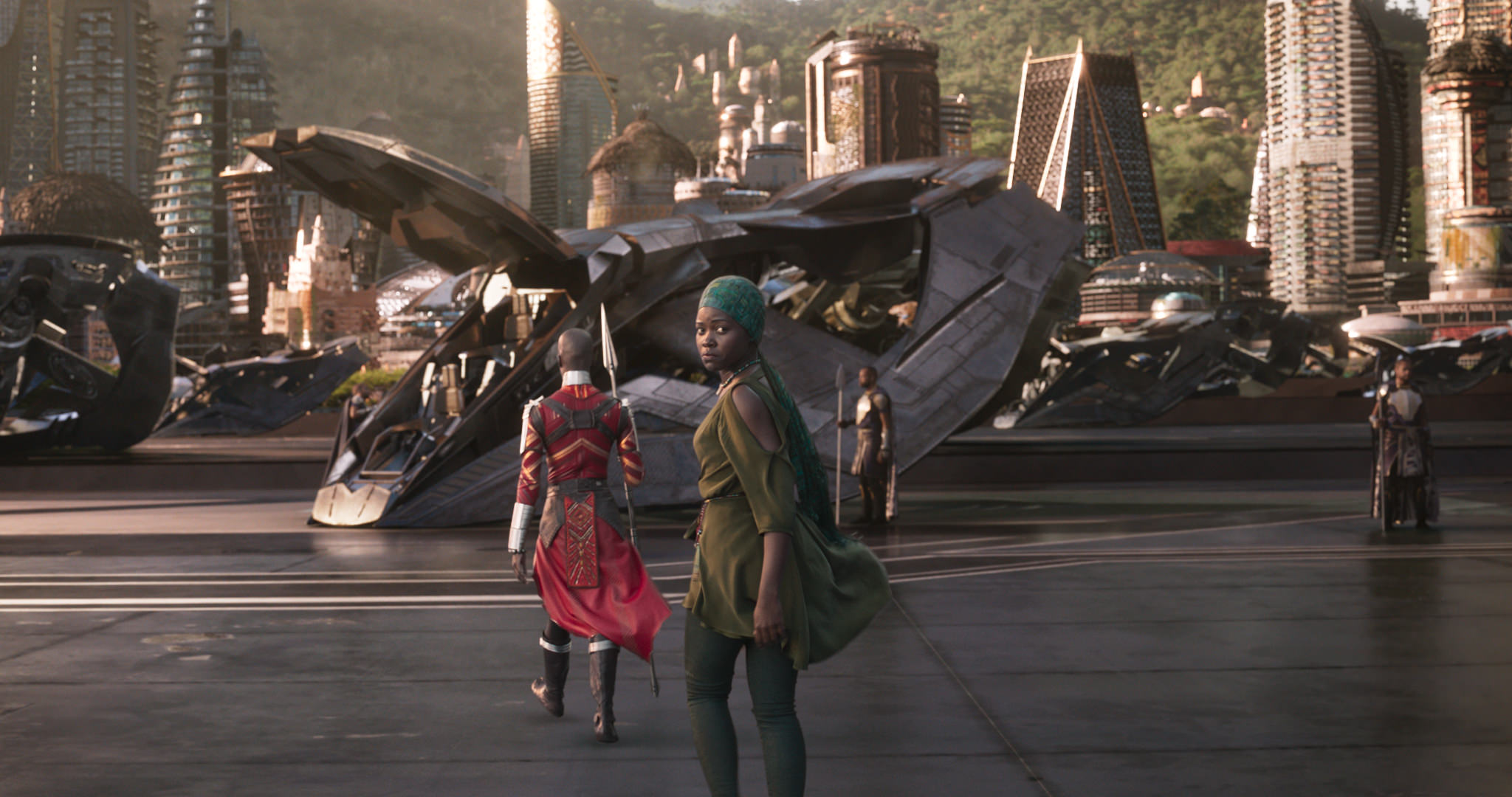 The visual album primed her for Black Panther's aspect of a revisionist history. "It's a mixture of tradition and futurism side by side," Beachler said of the Wakandan nation. "This idea of the culture actually developing their aesthetic without colonization. It's the best that we could do to imagine a country that hadn't been touched by a European country or gutted for resources and things like that."
Every visual element of Wakanda had to be invented. Beachler met with architects, anthropologist, geologists and physicists to create an entire culture. "We created this bible that set the foundation for Wakanda," Beachler revealed. "That was like 500 pages of reference pictures and timelines and information about traditions and tribes and vibranium and how that came to be."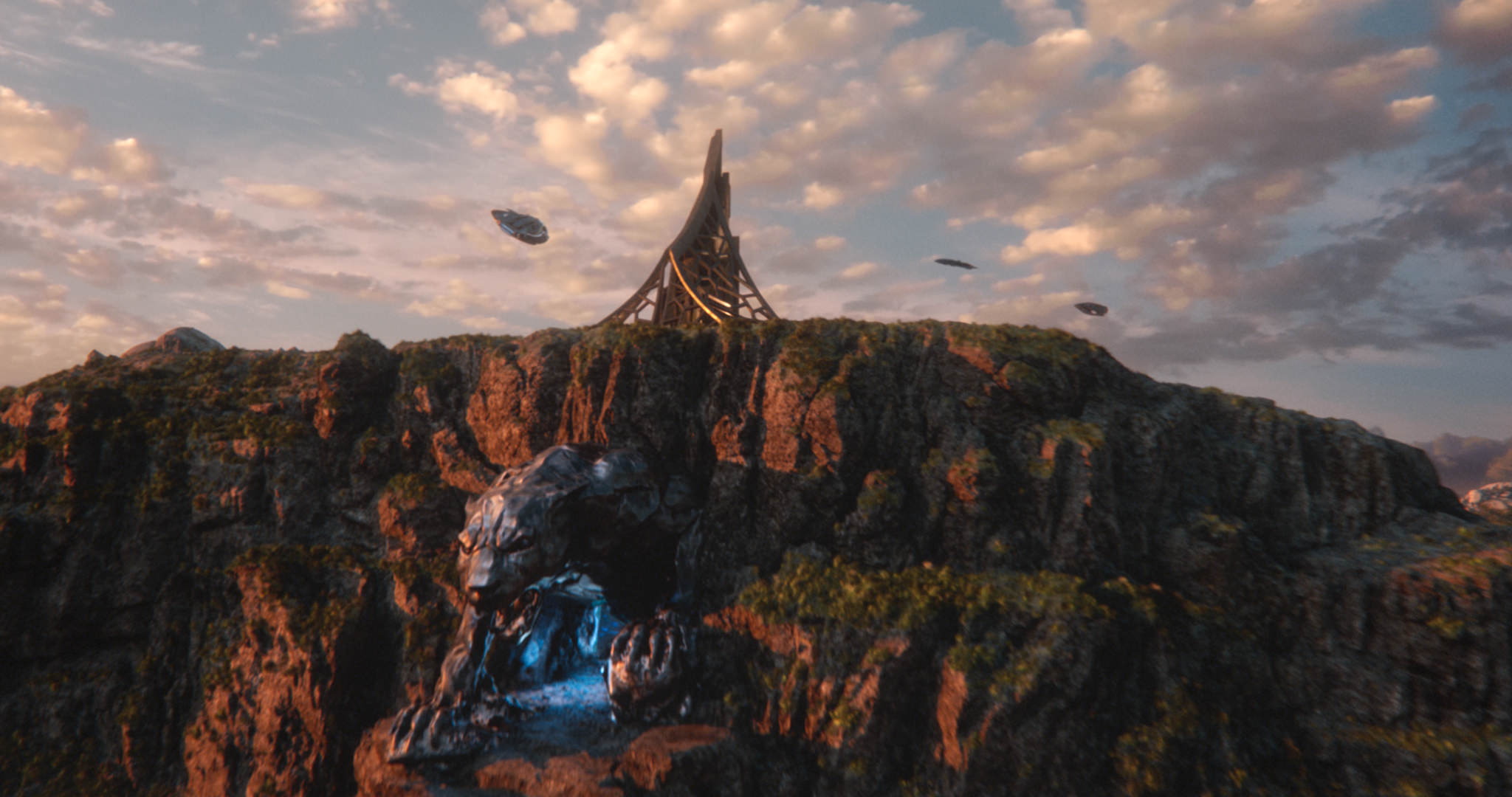 That document in itself would be fascinating to see. We would love to get our hands on a book of her designs. Beachler also drew from the original Black Panther source material – the comics. She used stories and art by Jack Kirby, Brian Stelfreeze, and the great Ta-Nehisi Coates as her guide. "We did look to those comics to lay a foundation," Beachler said. "A lot of that really came from the seven tribes. This tribe, the Maasai, is really going to be our golden city tribe. Then we instilled our own version as well."
The fruit of Beachler's research was an entire civilization with a believable history. Everything that exists in T'Challa's world relates to the rest and builds on the past. There is wisdom in their progress that propels their advancement beyond even Tony Stark's imagination. "They're really enlightened when it comes to living side by side with nature and honoring their tradition and not knocking it down or getting rid of it like a lot of western countries do," Beachler explained. "Instead of moving onto the next thing and knocking down history, they sort of have reverence for that. That's all built into the design. You'll see a Timbuktu pyramid from Mali next to a giant glass skyscraper that has a rondoval top. I wanted people to just be in awe of this place and go, 'I'll take a ticket to Wakanda!'"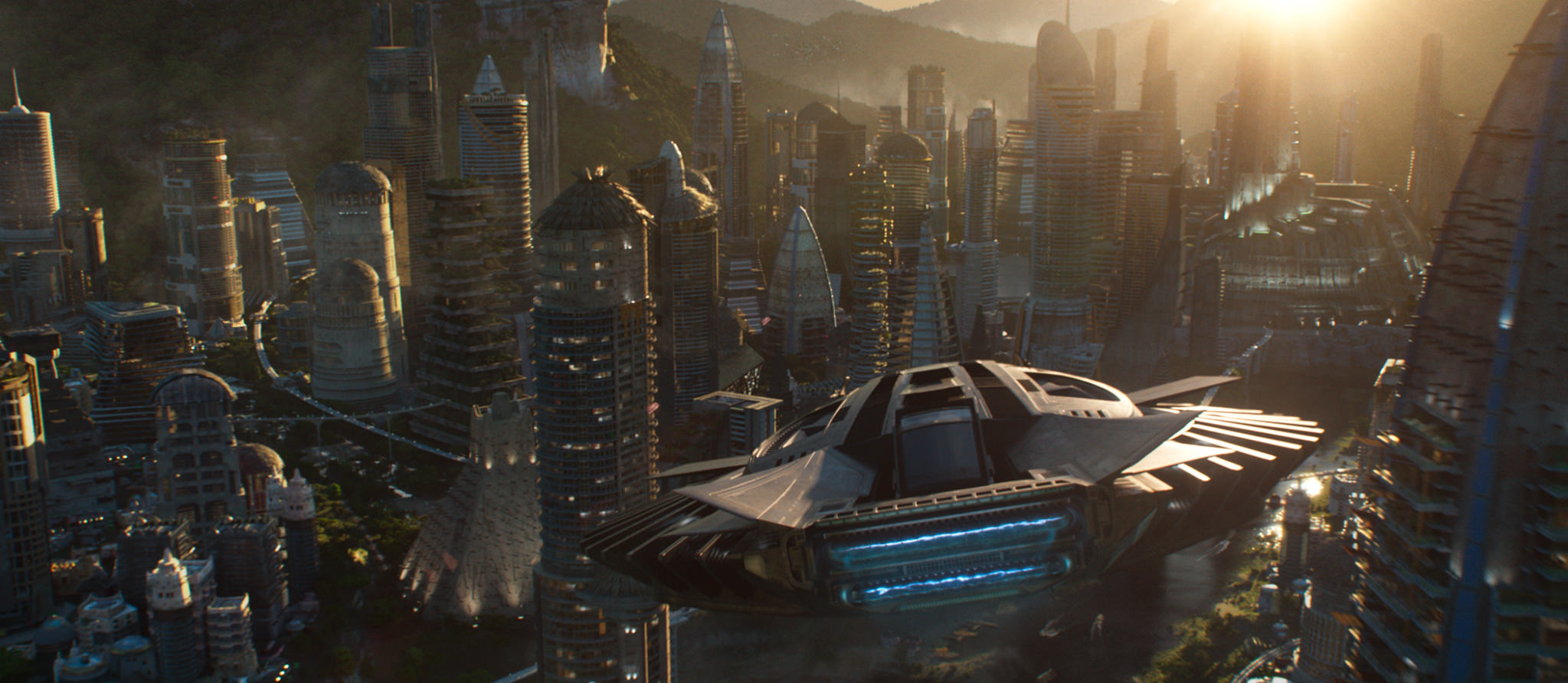 Within the Marvel Universe, Wakanda is the most technologically advanced and wealthy nation in the world. Klaue (Andy Serkis) compares it to the lost city of riches, El Dorado. This mythical aura pushed Beachler to imagine an African nation without European influence that achieved unprecedented innovation. "We had to imagine where would these things have gone had the culture had complete control over their destiny," Beachler said. "It's a lot of imagination. That's where Afrofuturism comes in, because it's basically a retelling of the African story."
The creative team turned to the past to peer into their alternate future. They spent eight months in research and development and traveled the world visiting South Africa, Uganda, Argentina, and South Korea. "I looked a lot to the Dogon tribe," Beachler explained. "We looked at that for our Jabari tribe, because they're woodworkers. That is something that they're experts in. They're an older tribe and a smaller tribe."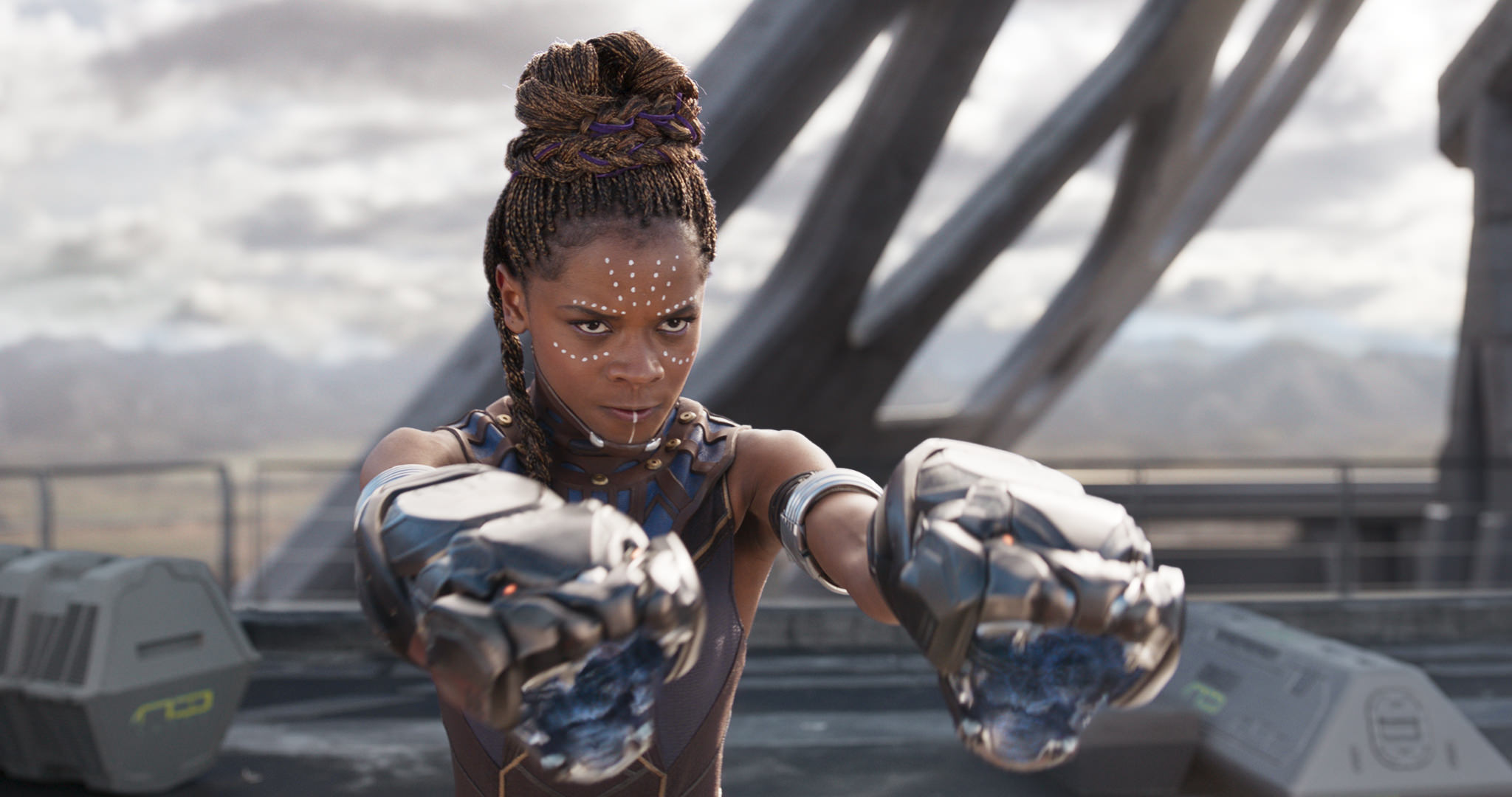 The simplest to most advanced concepts in Wakanda have a tribal influence. Beachler was very observant of the intimate relationship many of the African tribes had with nature. "With the technology, we really used a lot of biomimetic," she said. "We really looked at what are the things that are really important in nature for certain tribes. How do we take that organic thing from nature, whether it be a plant or an animal, and turn it into some type of technology? What does that plant or that animal offer or how do they defend themselves? Whether it is, in some instances, weaponizing it in some way or whether it is to create nanotechnology."
The creative implications of a panther might seem apparent. The powerful cats are fast, stealthy, and effective hunters. The uses of other elements of nature might require more creativity to apply a practical use, like sand. Beachler dished on how it is used in the film, but we'll allow the viewers to experience it for themselves. Of the tribes that inspired it, Beachler said, "It's like reading tealeaves in a way that they used the sand. The geometrics with how they draw in the sand. The overall thing for Wakanda is everything works together."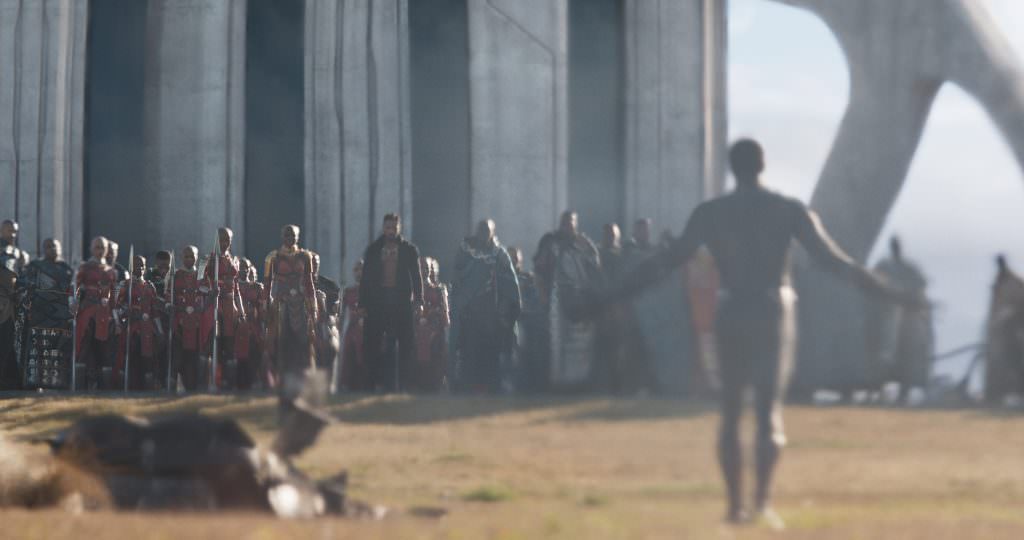 It's nearly time for the world to receive Beachler's creations. "I'm so excited and I hope people just really get it and love it," she said. "I hope it makes people think and want to explore more about the different countries in Africa and what they have to offer. There are so many modern, beautiful cities. There's so much there. I hope it spurs people to be curious."
Black Panther opens in theaters February 16.
Featured Image: Marvel Studios' BLACK PANTHER. Black Panther/T'Challa (Chadwick Boseman) and Killmonger (Michael B. Jordan). Ph: Film Frame. ©Marvel Studios 2018