Writer David Magee on Recreating the Magic in Mary Poppins Returns
The character Mary Poppins has been as well known for a very long time. She was beloved in the pages of P.L. Travers' eight-volume children series, and then she became something of a global sensation thanks to Disney's 1964's Mary Poppins. Julie Andrews made the role an icon, not just for the magical nanny's ability to effortlessly tidy up, but to do so with her wit, vanity, and compassion ever intact. The film's early seamless blend of live action and animation, set to a script that would appeal to both children and their parents—now expected, but once upon a time not the norm—cemented Mary Poppins in the film canon. More than misguided, any sequel had the potential to be an affront.
Yet here we are, 54 years later in real time and three decades on at 17 Cherry Tree Lane, and Emily Blunt sailing down from the sky on her umbrella to improve the lives of the Banks children, yet again, is completely bewitching. Young Michael, he of the codfish mouth, is now grown, with three small children who are trying too hard to manage a disorderly, sadly motherless life in the same family home their father grew up in. Jane Banks (Emily Mortimer) has followed in her mother's activist footsteps, although now the issue of the day is workers' rights instead of suffrage. Just like in real life, the bank is still evil. But Colin Firth, a nephew of Mr. Dawes, Jr. (Dick Van Dyke, in a multi-layered cameo), doesn't want Michael's pocket money, he wants his house. Into this deteriorating, unmagical state of things comes Mary Poppins, drawn back by Michael and Jane's beloved kite, freshly rediscovered by the littlest Banks, Georgie (Joel Dawson).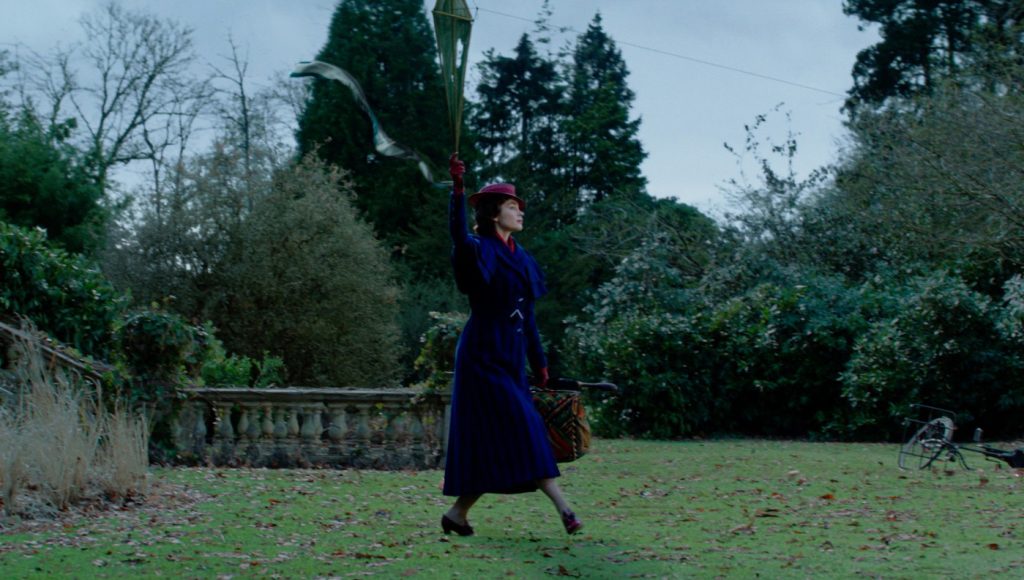 It's 1934, but only Mary Poppins hasn't aged a day. As such, Bert the chimney sweep (Dick Van Dyke) is retired, and Mary's new sidekick is the lamp-lighter Jack (Lin-Manuel Miranda), presented as Bert's youthful protégé. Like Bert, Jack is a delightful dancing working man with a questionable if pervasive Cockney accent. This time around, however, Jack's charm and his rescue services are even more imperative than those of his senior, as things are certainly going a little worse for the Bankses in Depression-era London.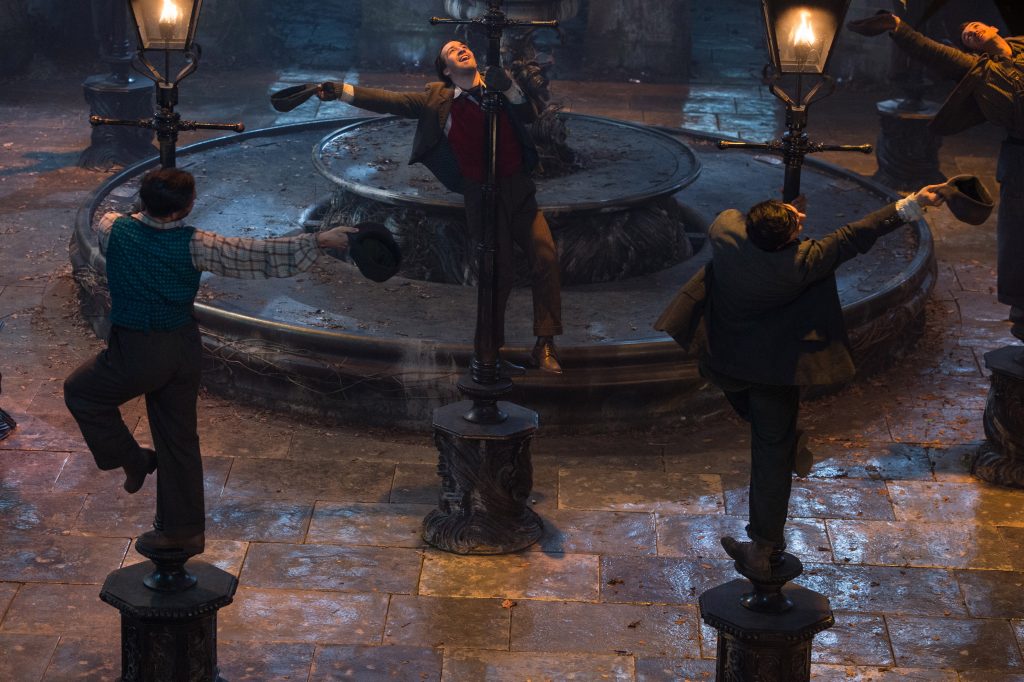 Under director Rob Marshall and screenwriter David Magee, the story is all new, but the best of Mary Poppins remains—she is just as crisp, the 2D animation is still hand-drawn, and the secondary characters are as memorably idiosyncratic. Next-door neighbor Admiral Boom's penchant for setting off a cannon on the hour works its way into a major story point rather than being merely fan service. And as it would not be Mary Poppins if somebody did not end up on the ceiling, we are gifted Meryl Streep as Topsy, Mary's afflicted cousin and magical repairwoman. To learn more about the characters' advancement in time and how one keeps Mary herself consistent yet as fresh as ever, we got to speak with Magee. He filled us in on working on his first musical, how the team drew from Travers' books as well as the original film, and why Depression-era London was surprisingly ideal timing for Mary's return.
Between the original film and the books, how much did P.L. Travers' books influence your writing?
I think the books had a tremendous influence on the writing of the script, but for all of us, I think it was the memory of that movie, when we were five, six, seven years old—for most of us, it was the first or one of the first films we had ever seen and so it was the desire to recapture some of that magic that drew us to the film in the first place.
But we all went off and read the P.L. Travers books, which are wonderful chapter vignette-style books. In each chapter, they go off on an adventure, into the clouds or under the sea, at the end of which, Mary Poppins insists it didn't happen, that the children are making it all up. We had the luxury of choosing the adventures that we most liked, from a visual or musical standpoint, and turning them into something that told our story. My challenge then was to make sure that the adventure wasn't just a long sidebar that had nothing to do with the plot, but that advanced the story as it went along.
When you decided on a time frame, how did you settle on Depression-era London as the final choice?
I think we explored lots of different ideas as we began, but one of the things Rob responded to most when he first read the books was [that] the first book was written during the era of the Depression. There's a line early on in the books that say the Banks home was the smallest and shabbiest on Cherry Tree Lane. Rob liked the realism of that, that some of the magic seemed to have gone out of that world, and that it was in a time that was more stressed, or distressed. What we hadn't figured out yet was whether we were doing a story about George Banks, the father in the original, or a different story, involving the children.
We explored a lot of different versions. In the original film, they had moved the story back to the Edwardian time, and we did the math and said hey, this could be about Michael and Jane. At that point, the line "grown-ups forget; they always do," told us what our story was.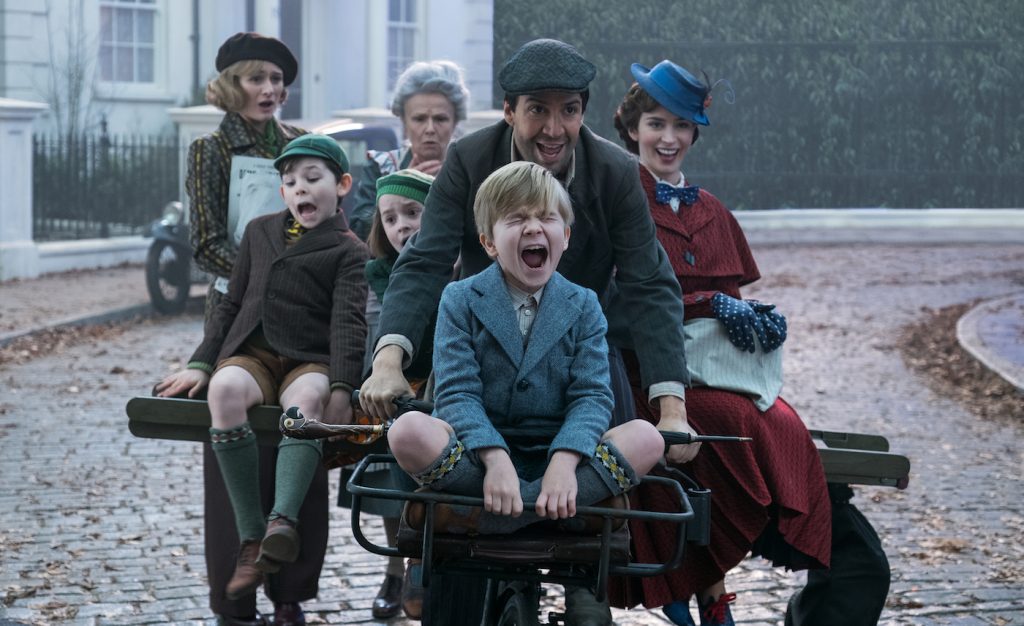 What was your inspiration for the children, Michael and Jane, as adults? It's easy to see how Jane followed in the footsteps of her activist mother, but what about Michael, the somewhat addled artist?
I think he's more addled by what he's been through in the past year than he is inept in any way. We decided that Michael's father, George Banks, having been enlightened from the first film, would have encouraged him to do whatever suited him, and not to necessarily follow in his footsteps as a banker. And so we thought it would be nice if Michael pursued something like an art career, and then when the Depression strikes, that career is no longer really viable and he has to really try to become a banker, in order to keep the family afloat. That introduced a nice kind of tension into who he always wanted to be and having to become responsible for the family.
Was it a difficult task to both update Emily Blunt's Mary Poppins and retain the original je ne sais quoi that makes the character so beloved?
In the books, her character was so sharp and vain and difficult and sometimes just a little eccentric or downright crazy. In reading the books you understood the inspiration for the film very easily. We loved so many trappings of the books that we collected little [aspects] of Mary Poppins throughout all eight, and whenever I could, I would throw one in, just because it captured something about her eccentricity in a way that something I made up never could. That was a fun process. Once we started writing I just felt like I'd known that character for so long that it was pretty obvious what she would say in [this or] that situation. And then getting Emily to play the role, she expanded on everything I did times ten. She knew when to lean into the vanity and sharpness, and when to reveal compassion that was inside her all along, and that's when the magic happened.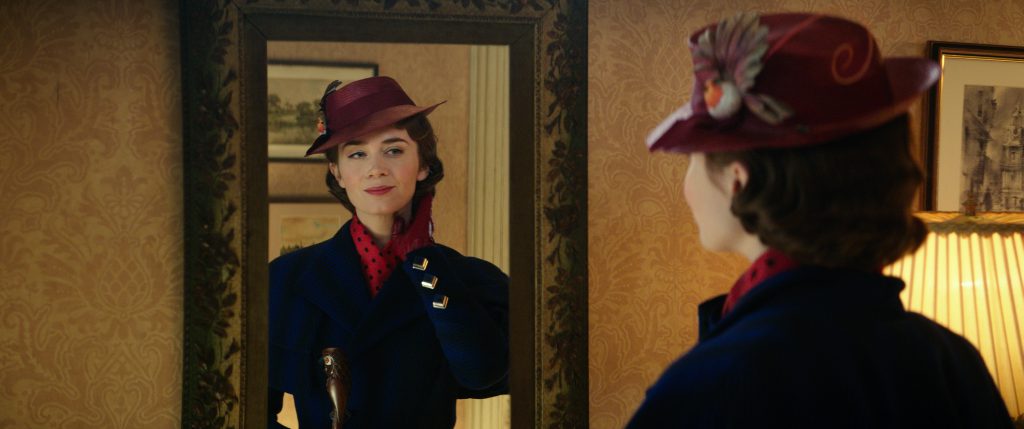 When you approached the script as a musical, how did you balance between what's expressed in the story via the music versus the dialogue?
I had the luxury of working with very experienced musical people. Rob Marshall is a master of the movie musical and grew up on musicals, as did John DeLuca, the producer, Marc Shaiman, and Scott Wittman, the lyricist. All of them had tons of experience in musicals, and obviously, this was my first one. I knew I understood story, dialogue, and character, and I relied on them to tell me what they thought should be a song, how it might begin, and how we might pass the baton from dialogue to song.
In the actual process of writing, my job was to write up to where I thought the song began, and even right into what I thought the song was about. I'd send that over to Mark, Scott, and Rob, and they'd look at it, and they'd say we don't need this last graph, or we need a little more, and then they'd take over from there. And once I heard the song, it was much clearer what my job was in taking back over, with dialogue.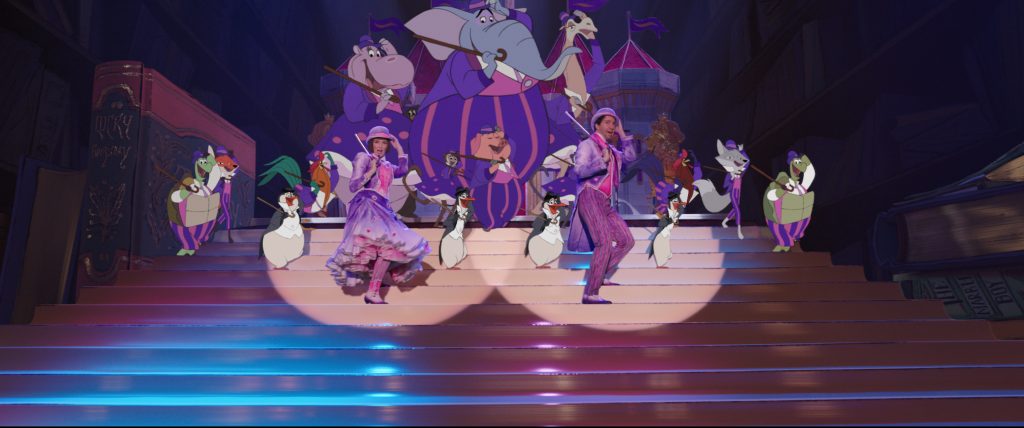 When you were writing, did you consult with any children?
I have three kids of my own and I'm sure they have opinions! I just tried to write the film I wanted to see, and Rob says that about the film he wanted to direct. We're all so connected to that original story that we understood the essence underneath it, the thing that made it so moving the first time, and so special. I didn't have any trouble imagining what kind of film I wanted it to be, we just all had to work very hard to get it there.
Featured image: Emily Blunt is Mary Poppins, Lin-Manuel Miranda is Jack, Pixie Davies is Annabel, Nathanael Saleh is John and Joel Dawson is Georgie in Disney's MARY POPPINS RETURNS, a sequel to the 1964 MARY POPPINS, which takes audiences on an entirely new adventure with the practically perfect nanny and the Banks family.