Director Matthew Carnahan on Valley of the Boom & the Internet's Wild West Early Days
"I certainly didn't see it coming," says Matthew Carnahan of the dot-com boom—as well as the bust—that he cleverly chronicles in Valley of the Boom, a National Geographic limited series premiering on January 13 that combines a scripted narrative along with documentary-style interviews.
Flashing back to his own introduction to the web in the 1990s, Carnahan recalls a friend excitedly telling him about how he was able to talk to a woman through his computer when it was hooked up to his phone line because of this thing called the Internet. "And I was like, 'Well, why don't you just talk to her on the phone?' It made no sense to me at all," Carnahan says, adding, "I wish I could say I was incredibly prescient about the Internet."
He might have been slow to pick up on how life-changing the Internet would be, but Carnahan, whose credits include the Showtime series House of Lies, became something of an Internet historian as he poured his talents into Valley of the Boom, creating the series, serving as its showrunner and writing and directing four of the six episodes.
In depicting the birth of the Internet, Carnahan chose to focus the action in Valley of the Boom on three key companies—Netscape, TheGlobe.com and Pixelon. (None of which exist anymore.) Early on in his research into the dot-com era, Carnahan realized the story had to center around Netscape "because the Netscape IPO was massive, and the Netscape Navigator browser was a total game changer and really brought the Internet to the mainstream in a big way."
The creation of TheGlobe.com also fascinated Carnahan. "It was such an incredible story of the young founders working out of the dorm room at Cornell and preceding Facebook with their social media site The Globe," he says.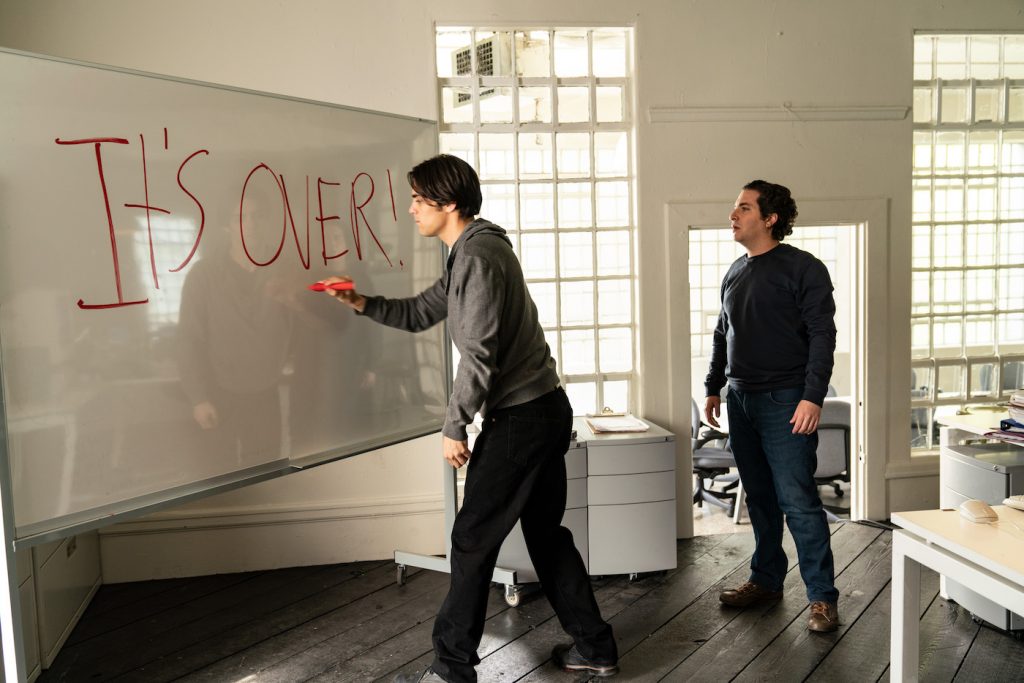 And then there is the tale of Pixelon, a streaming video company led by a con artist who was on the run from the FBI. "The Pixelon story was just way too juicy not to dive into," Carnahan says.
Valley of the Boom is unique in that the series is a scripted drama that features an ensemble of actors—including Bradley Whitford as Netscape's Jim Barksdale, John Karna as Netscape's Marc Andreessen, Steve Zahn as Pixelon's Michael Fenne and Lamorne Morris as an investment banker named Darrin who acts as the narrator—and interviews with real-life Internet pioneers including Arianna Huffington, who is an executive producer of the film, and Stephan Paternot, one of the founders of TheGlobe.com.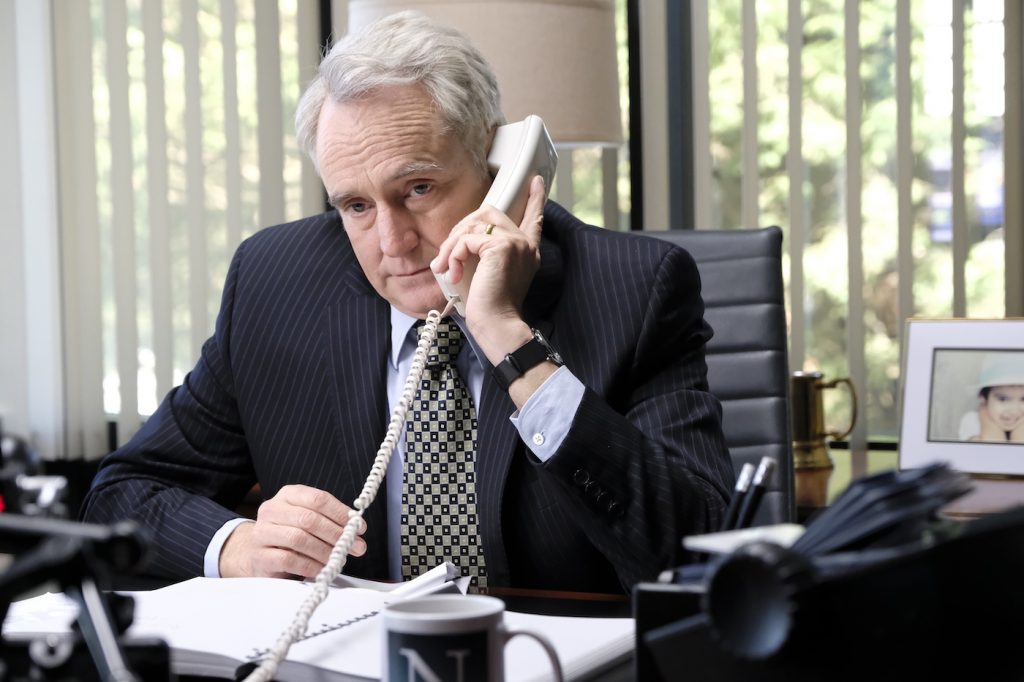 There are also creative narrative devices—a rap battle, a dream ballet and a Godfather-style assassination among them—used throughout the series to share information. "When we first started digging into the stories, the idea occurred to me that we should try to do something that was as disruptive as the work of the people who we were profiling on the show. You don't want to have entire scenes of people sitting at computers," Carnahan says. "So we had to come up with ways of dramatizing things like what a browser war is, and it felt to me almost like a rap piece. So I decided to write a rap battle around that, and that's also sort of a great mid-'90s hip-hop trope."
Given all of the creativity that went into the production, it's surprising to learn that all six installments of Valley of the Boom were shot in Vancouver in just three months. "It was really, really fast and furious," Carnahan says. "We didn't luxuriate in any one place or scene or location. We had to run and gun pretty hard, but I think that helped, ultimately, because there is an energy and an urgency about the show that feels very much like the time."
In addition to being entertained, Carnahan hopes the audience will enjoy learning about the tech pioneers, the makers and the artists who fueled the dot-com boom. "They were able to take zeroes and ones and very abstract code and make something that changed every moment of our lives," Carnahan says. "I definitely developed an entirely new appreciation for their contributions."
Featured image: Steve Zahn (right center) as conman turned dot com founder Michael Fenne in dance sequence in National Geographic's VALLEY OF THE BOOM. (National Geographic/Bettina Strauss)