New Bumblebee Photos Reveal Decepticons Sent to Hunt our Hero
You may have heard that Travis Knight's Bumblebee is getting some pretty fantastic first reactions from critics. /Film's Peter Sciretta was awestruck to find he liked Bumblebee even better than Michael Bay's first Transformers. "Better than TF1, and I really liked the first Bay film a lot," Sciretta tweeted. Bumblebee sets the action in the 80s, redesigns the beloved titular Autobot (who will be doing something in this film he's never done), as well as the rest of the Transformers in their original Gen 1 designs, and delivers a script that makes great use of the relationship between Bumblebee and his new best friend, Hailee Steinfeld's Charlie Watson.
Paramount clearly knows they've got a good thing here, and in the spirit of giving they've released a huge trove of photos from the film. These include shots of the Decepticons Blitzwing and Shatter (sent to Earth to hunt Bumblebee), Autobot buddy Dropkick, and John Cena's Agent Burns.
Check out the cache of photos below.
Here's Bumblebee's official synopsis:
On the run in the year 1987, Bumblebee finds refuge in a junkyard in a small Californian beach town. Charlie (Hailee Steinfeld), on the cusp of turning 18 and trying to find her place in the world, discovers Bumblebee, battle-scarred and broken. When Charlie revives him, she quickly learns this is no ordinary, yellow VW bug.
Joining Steinfeld and Cena are Jorge Lendeborg Jr., John Ortiz, Jason Drucker, Pamela Adlon, Stephen Schneider.
Bumblebee opens on December 21, 2018.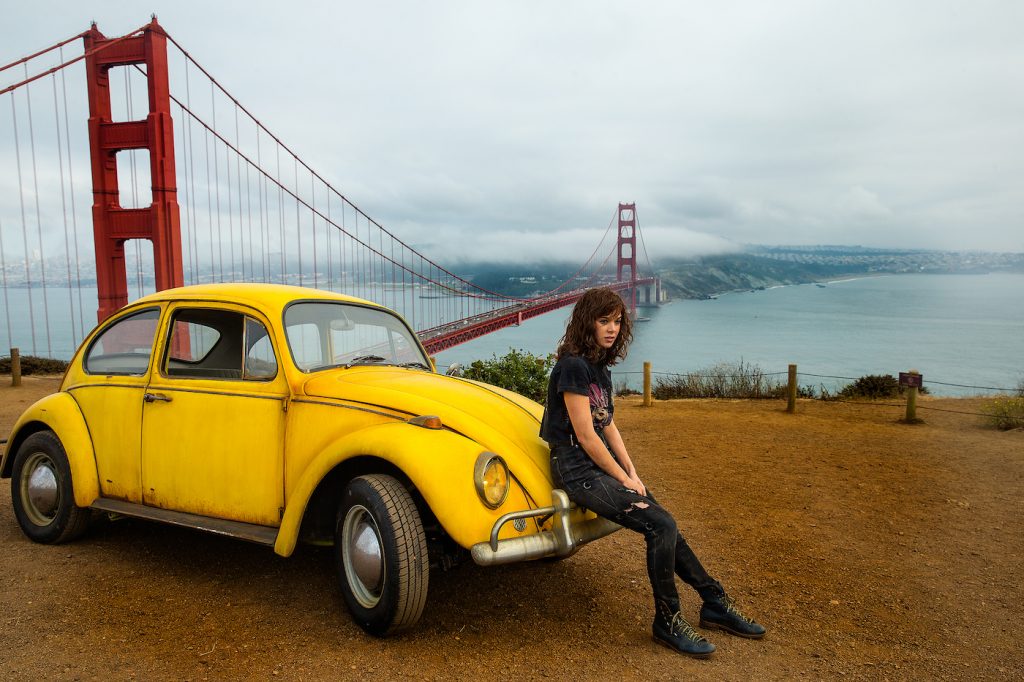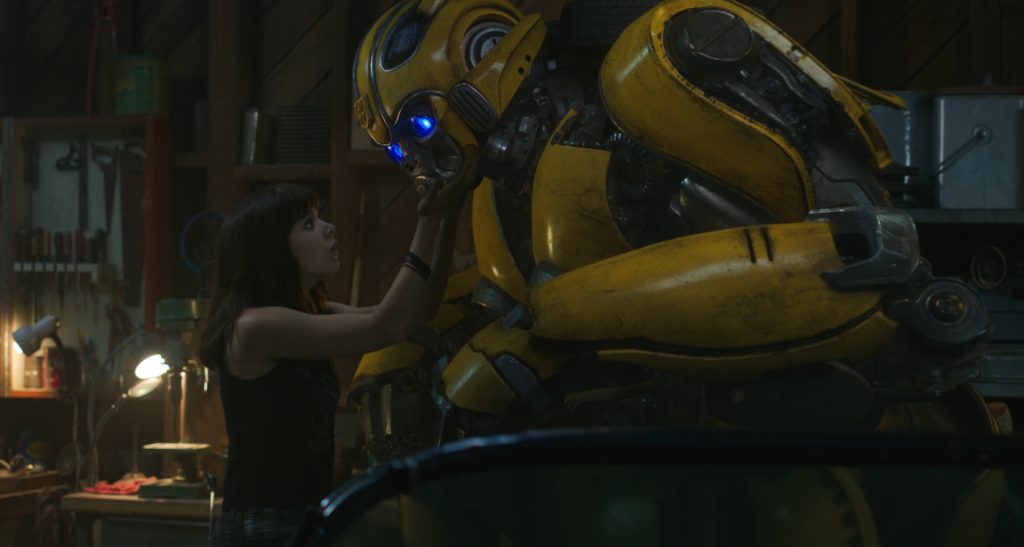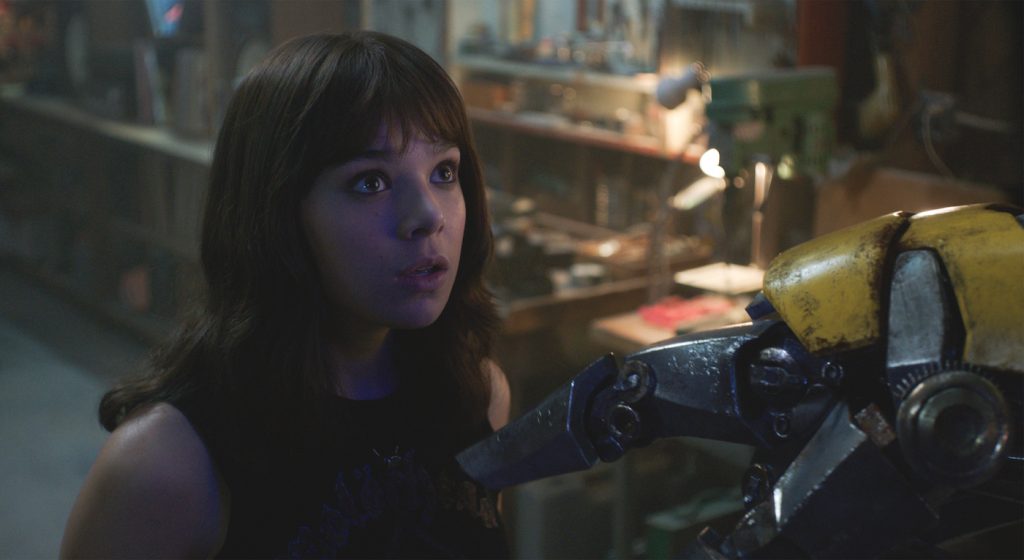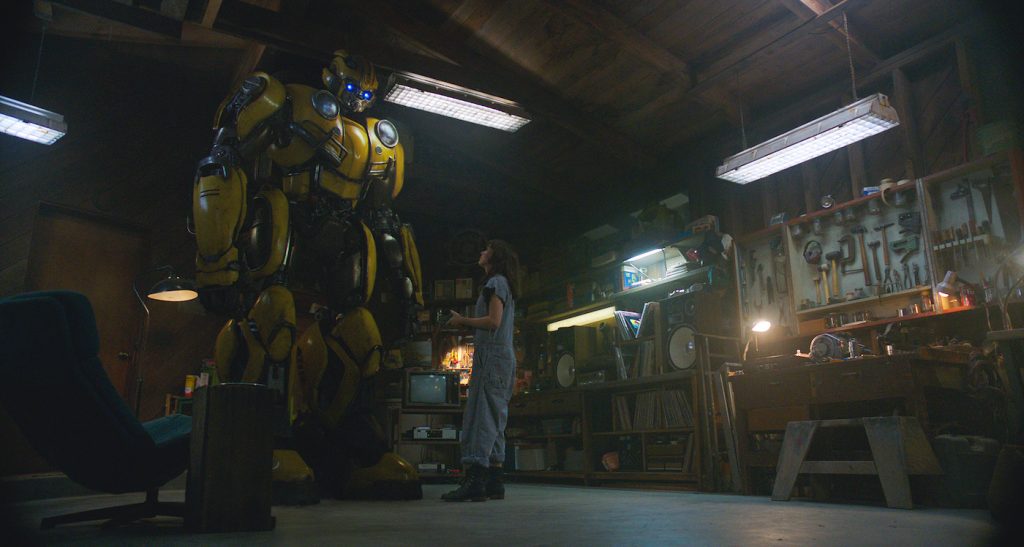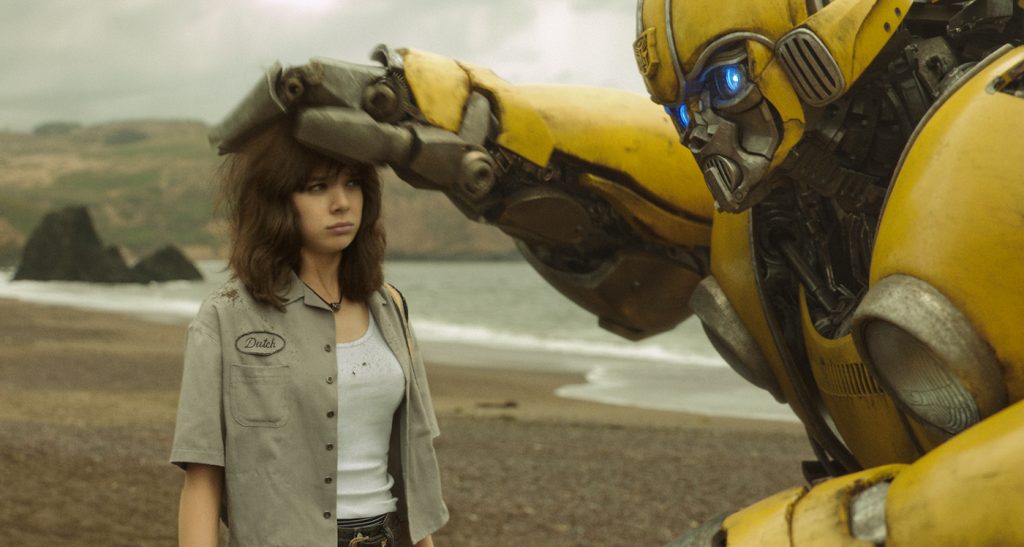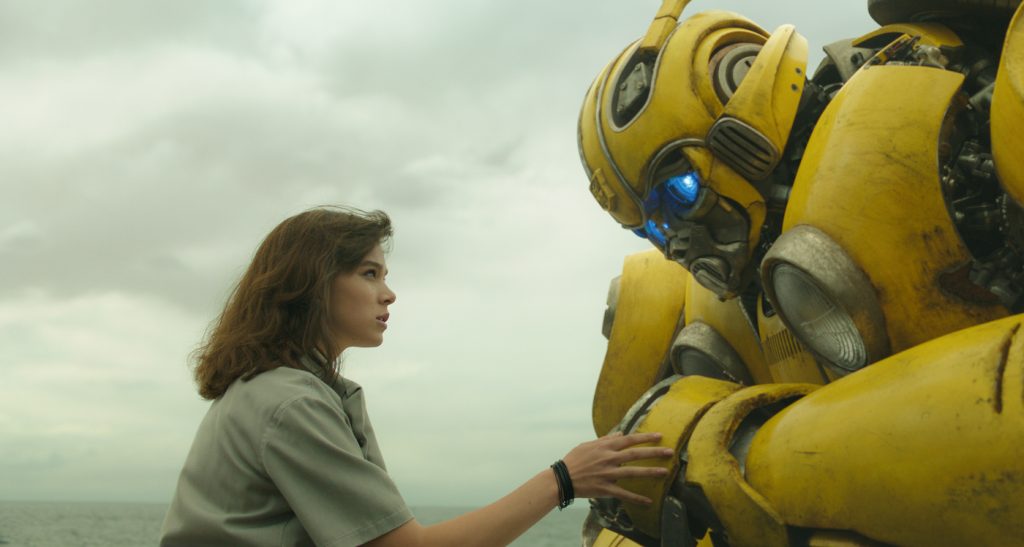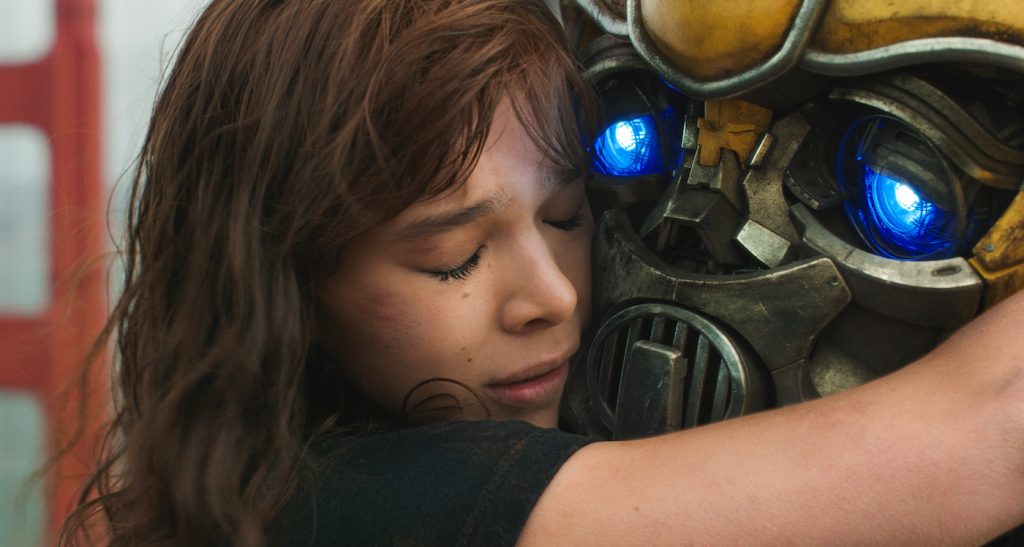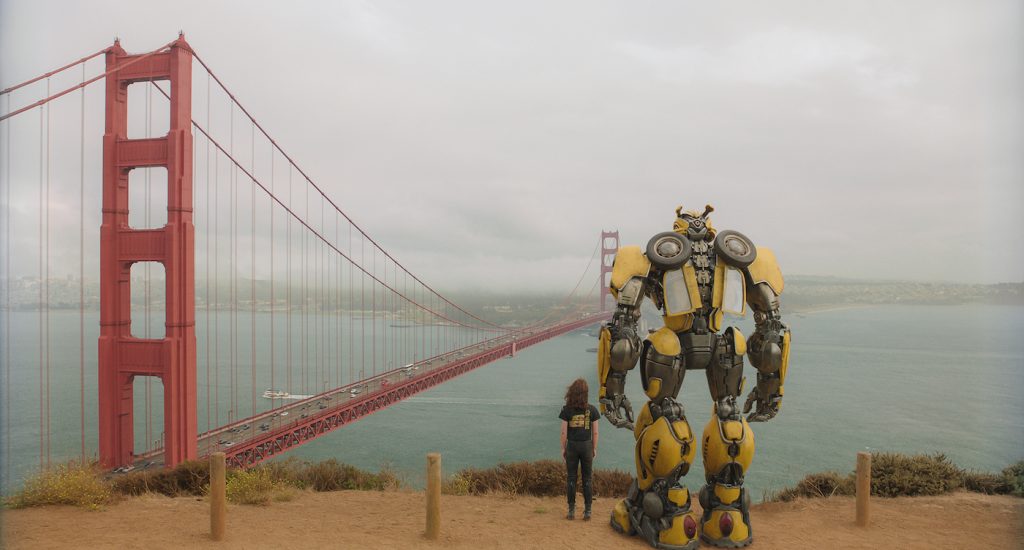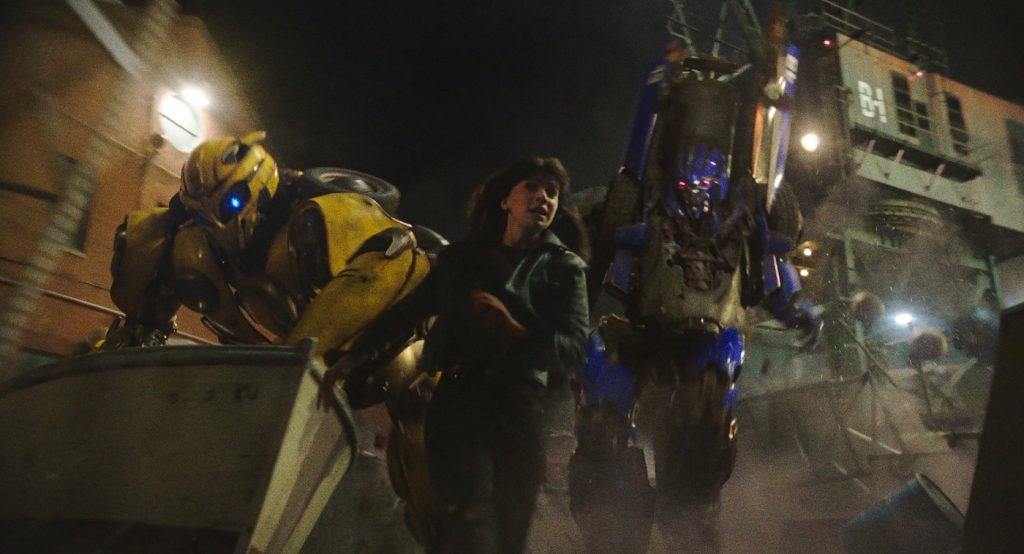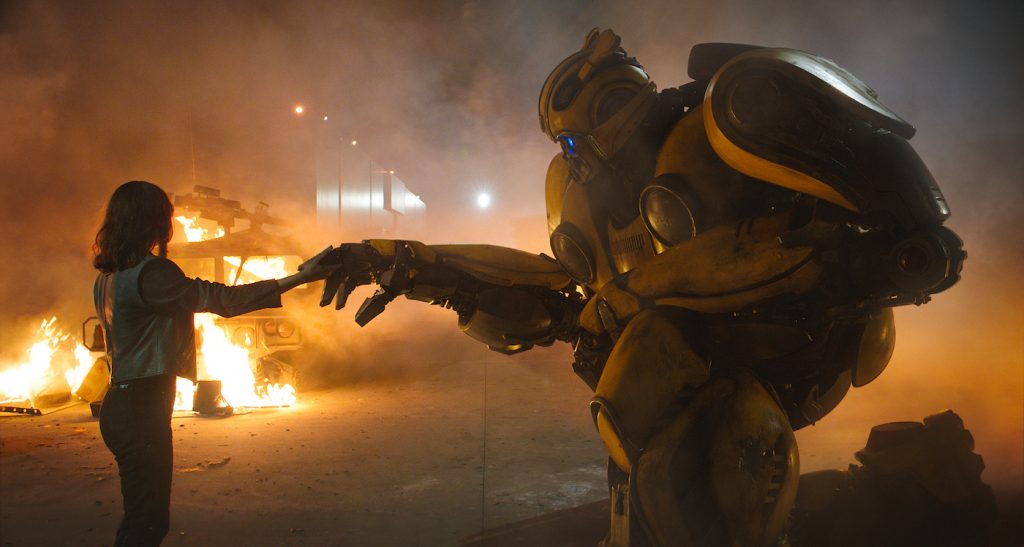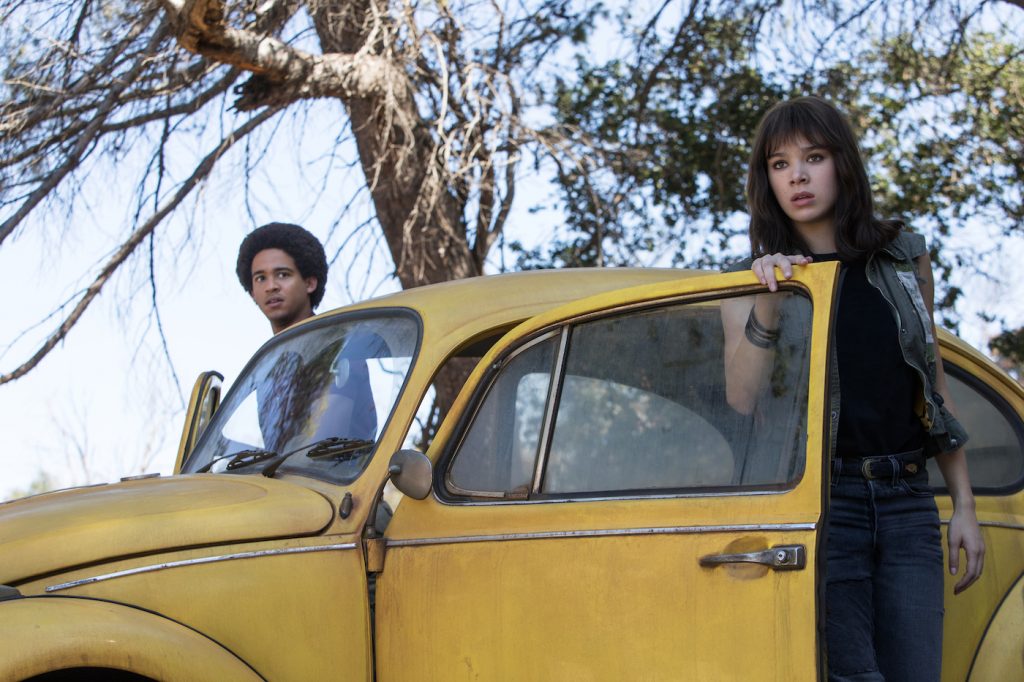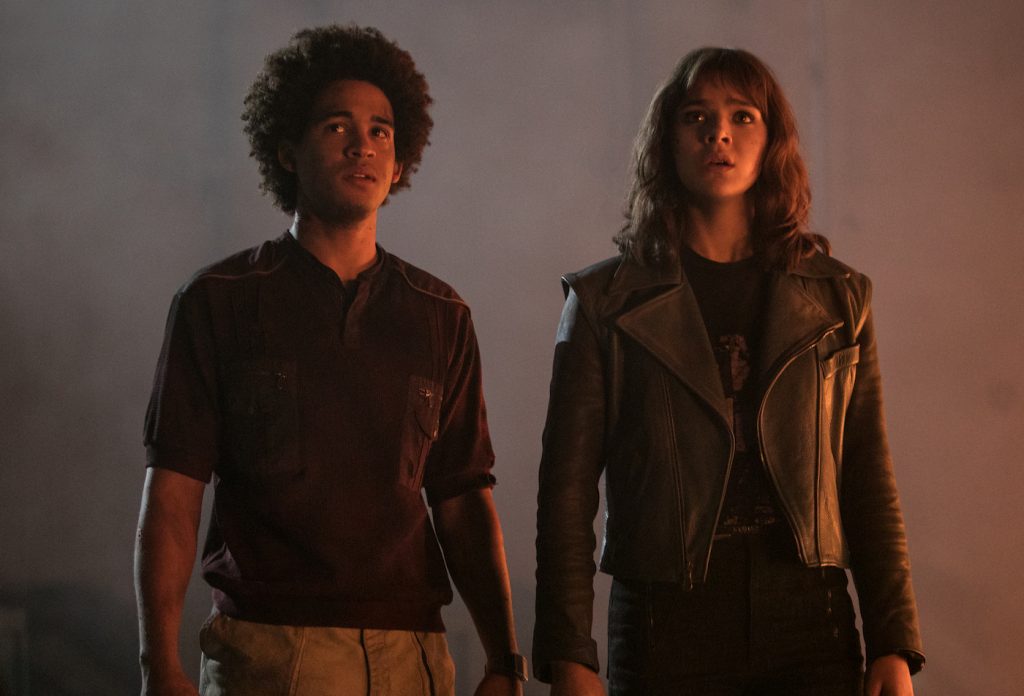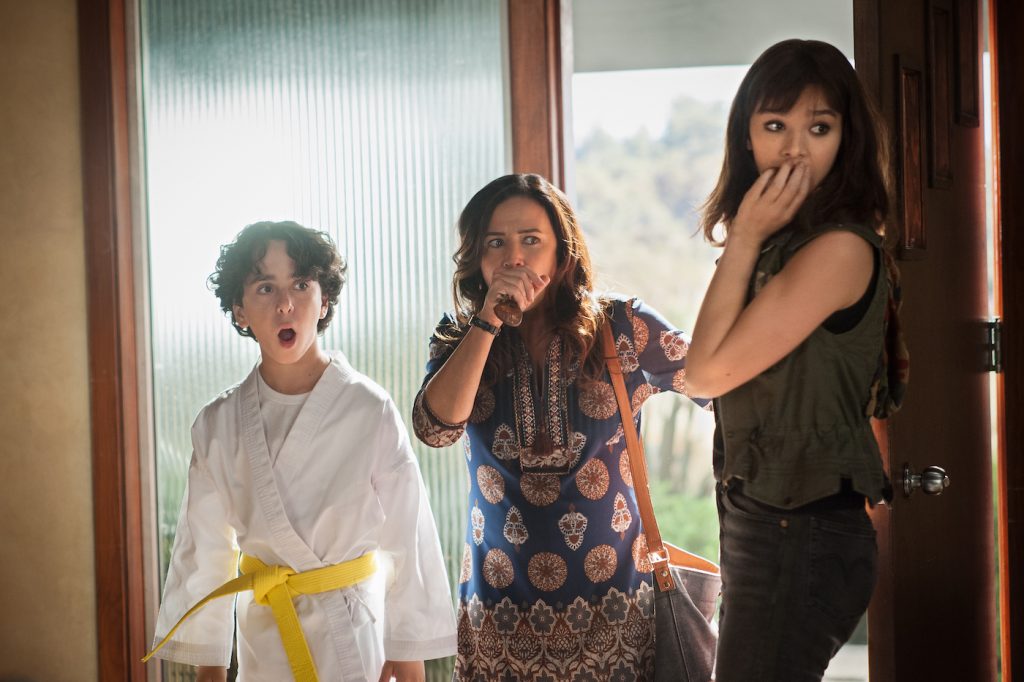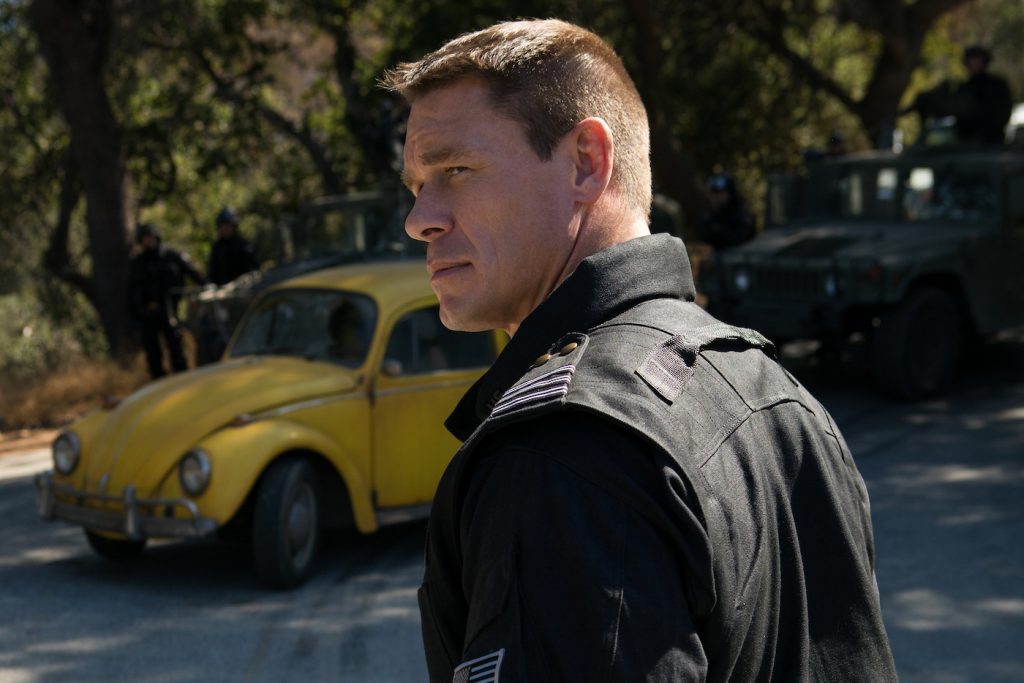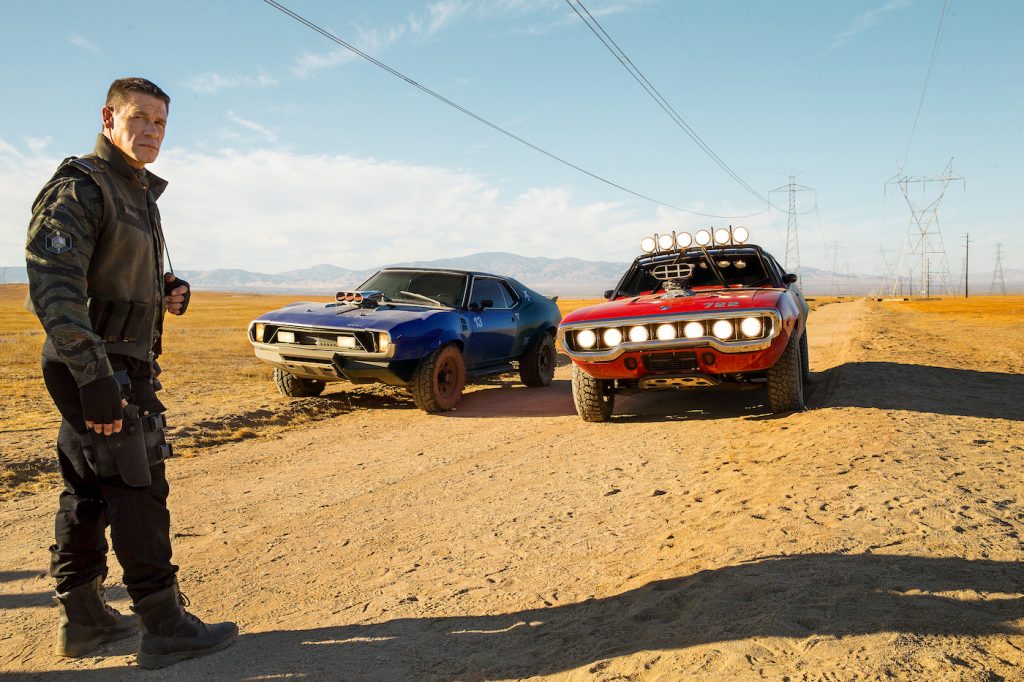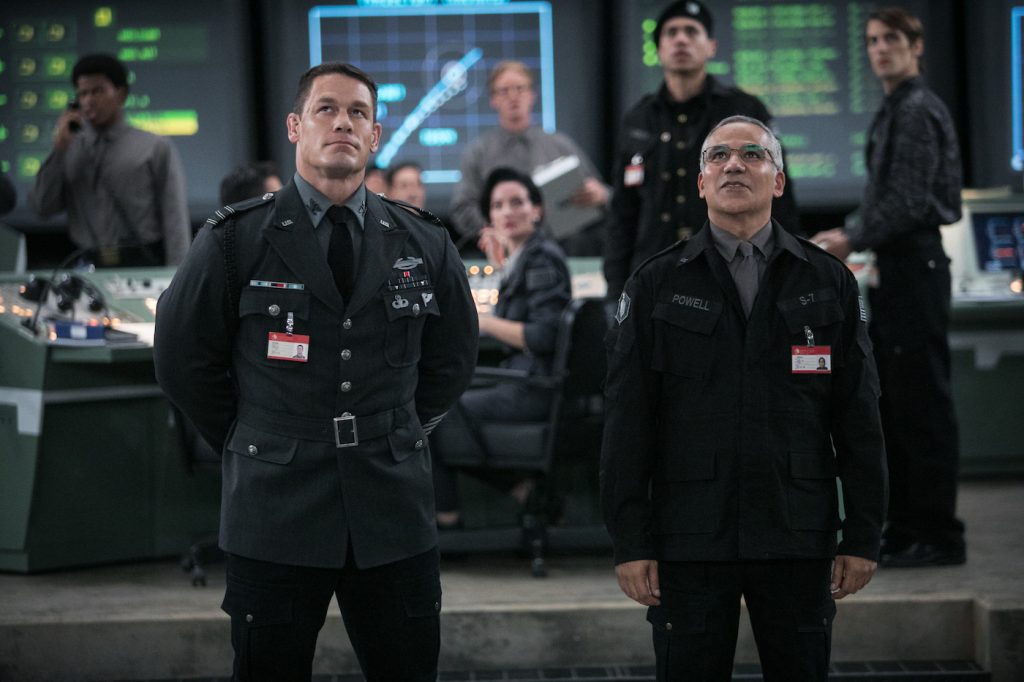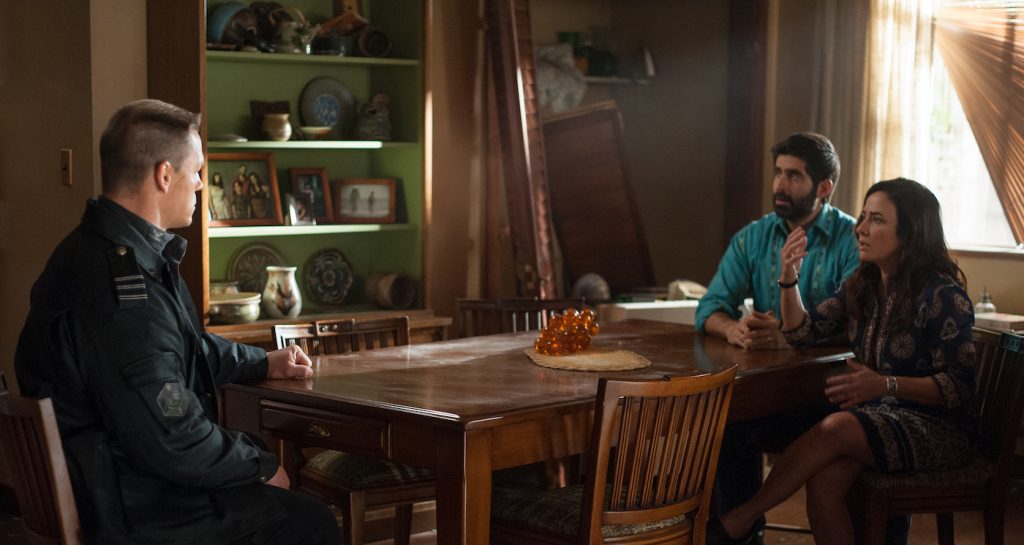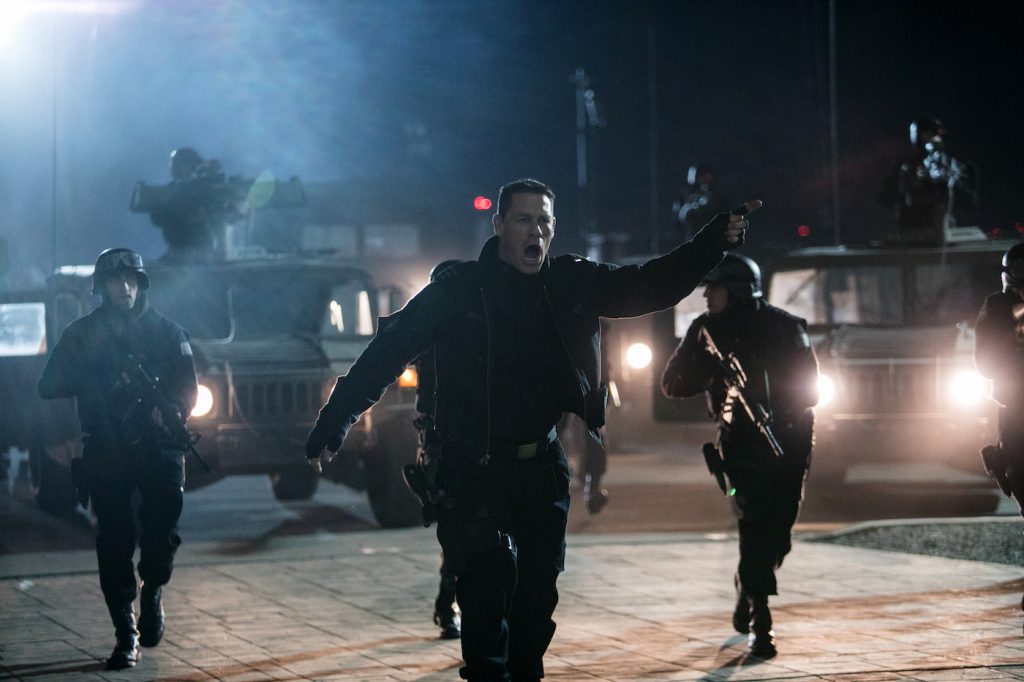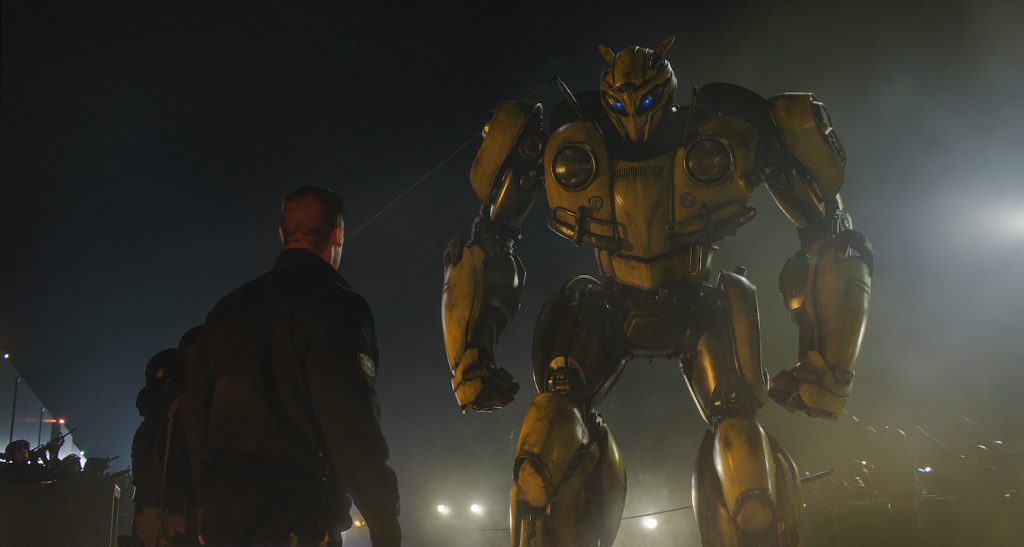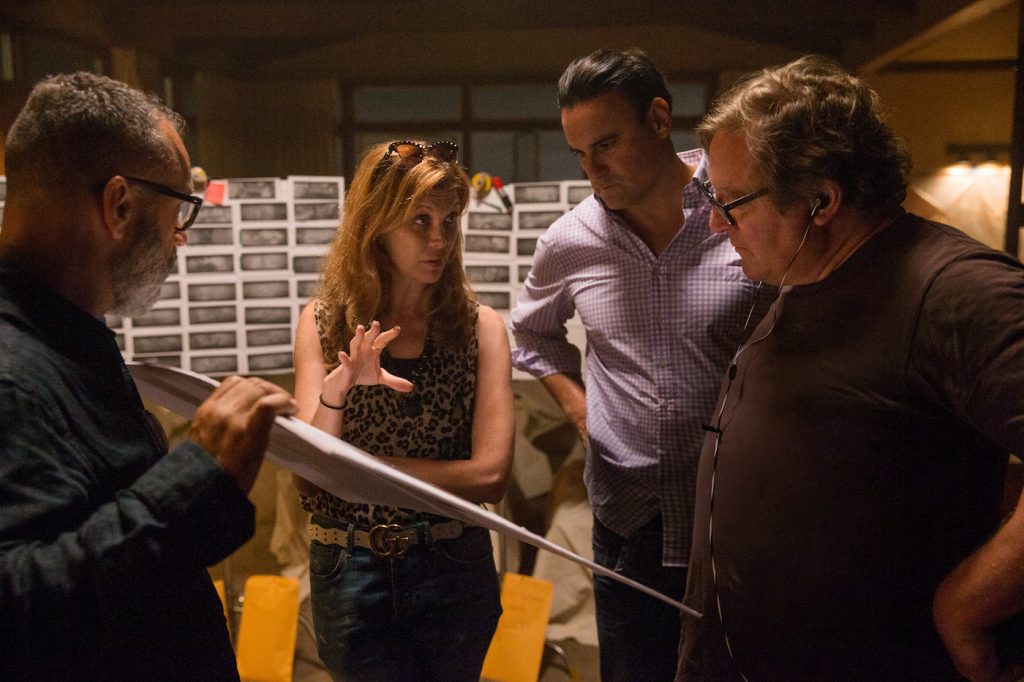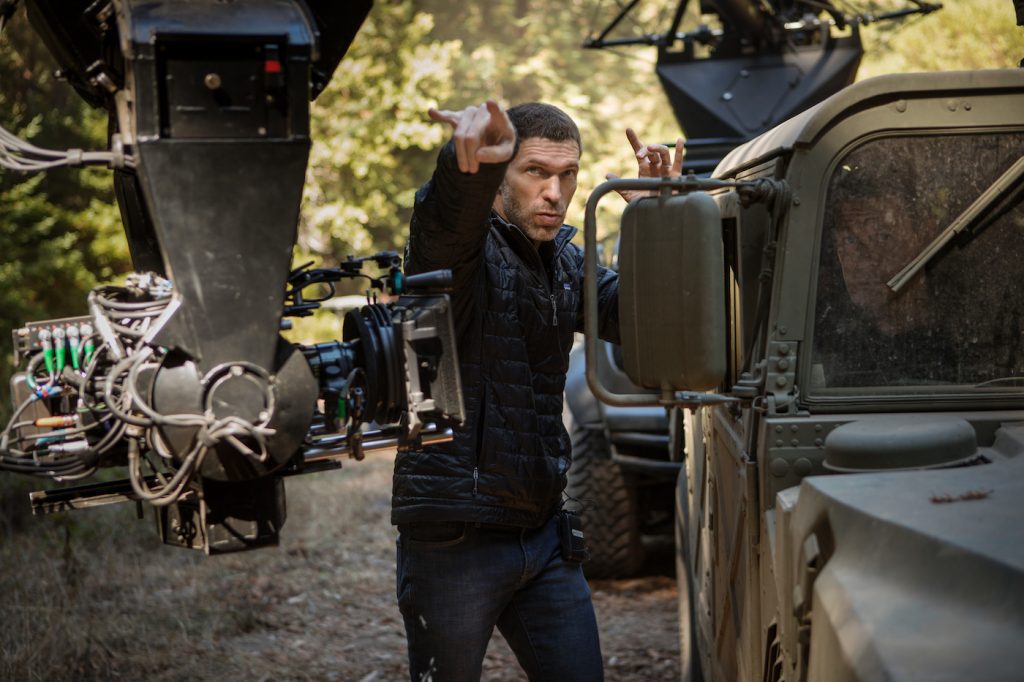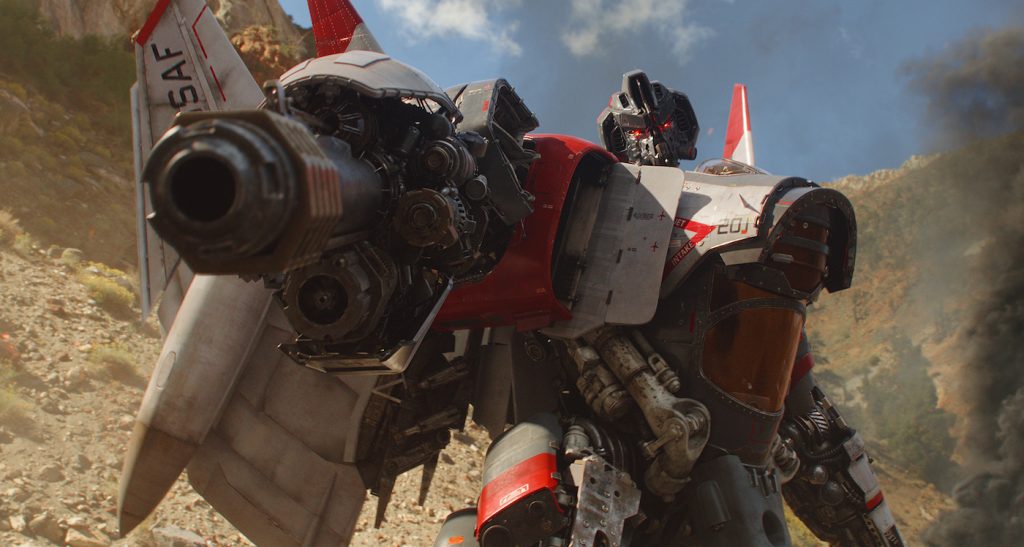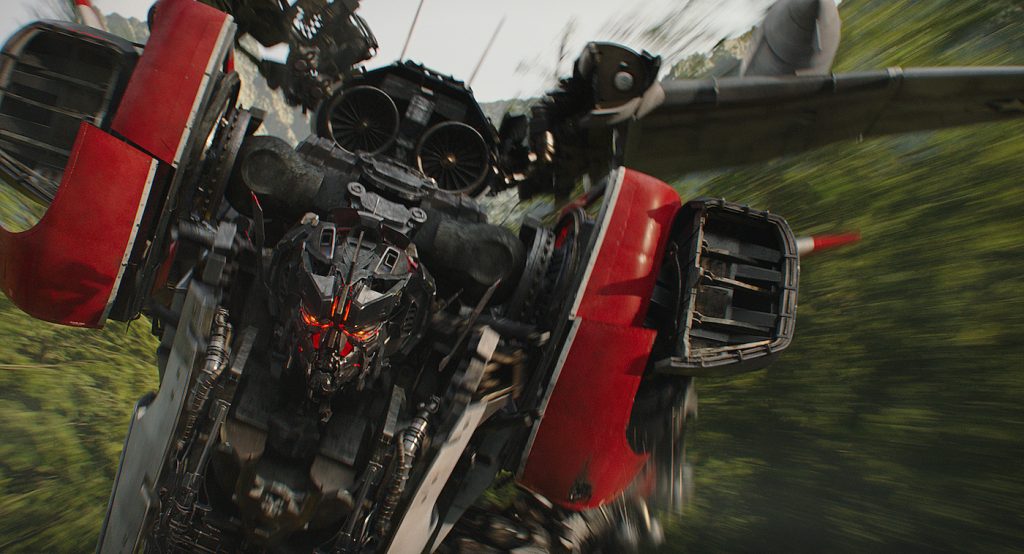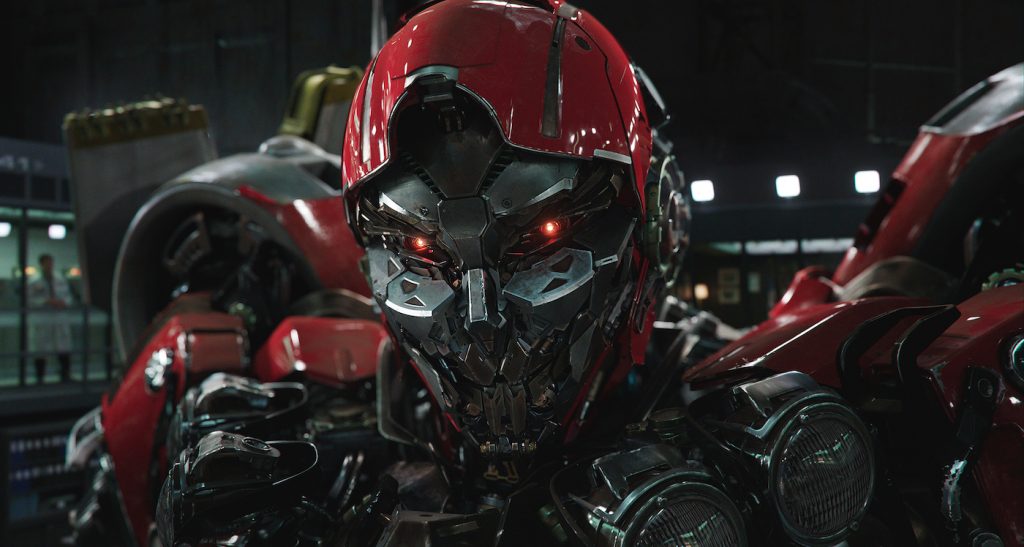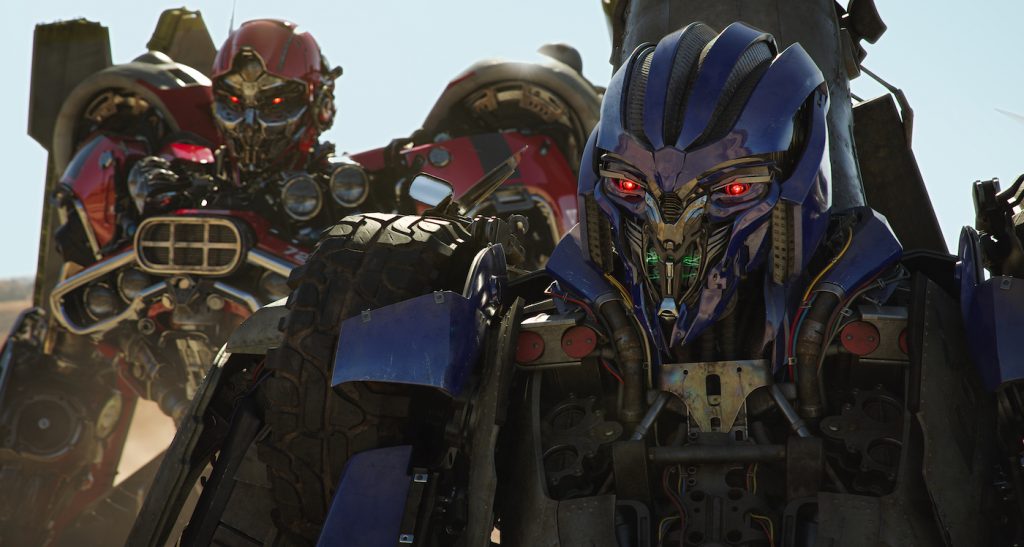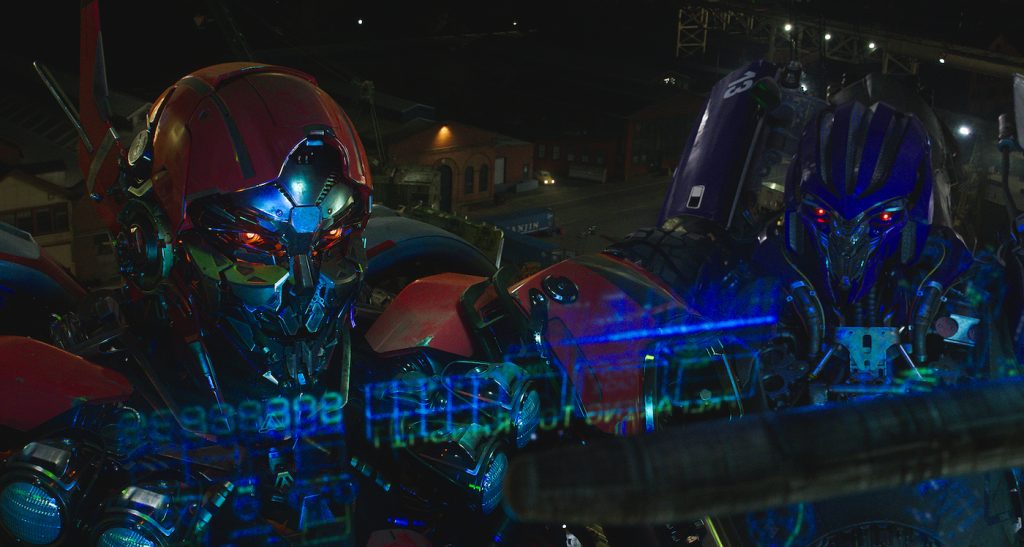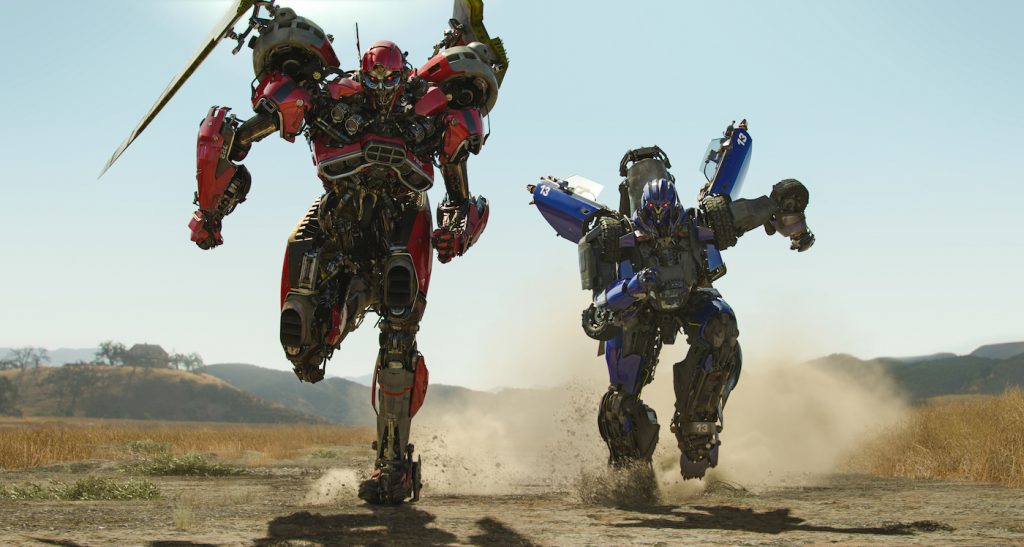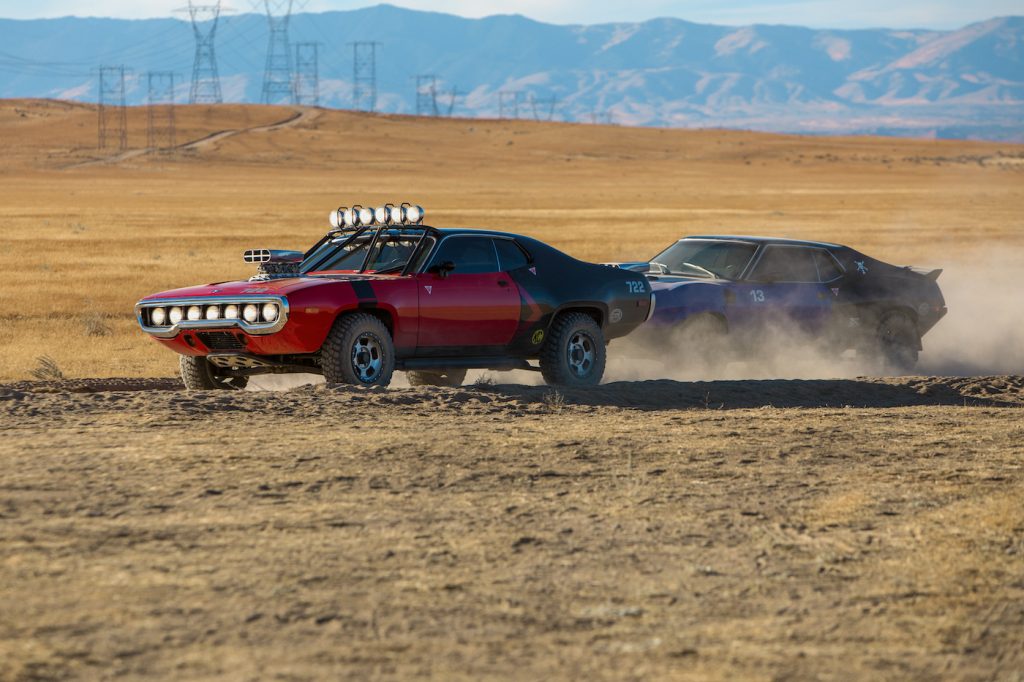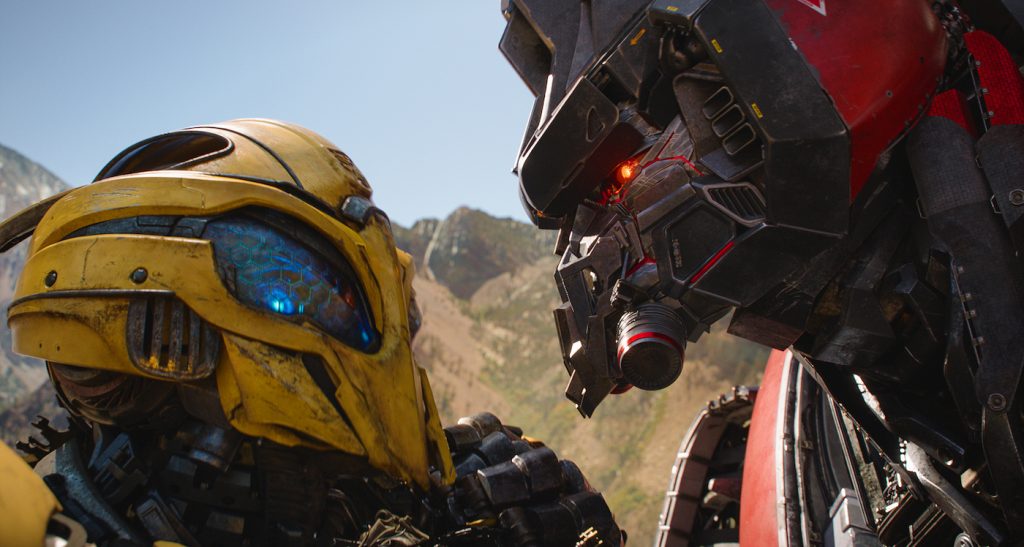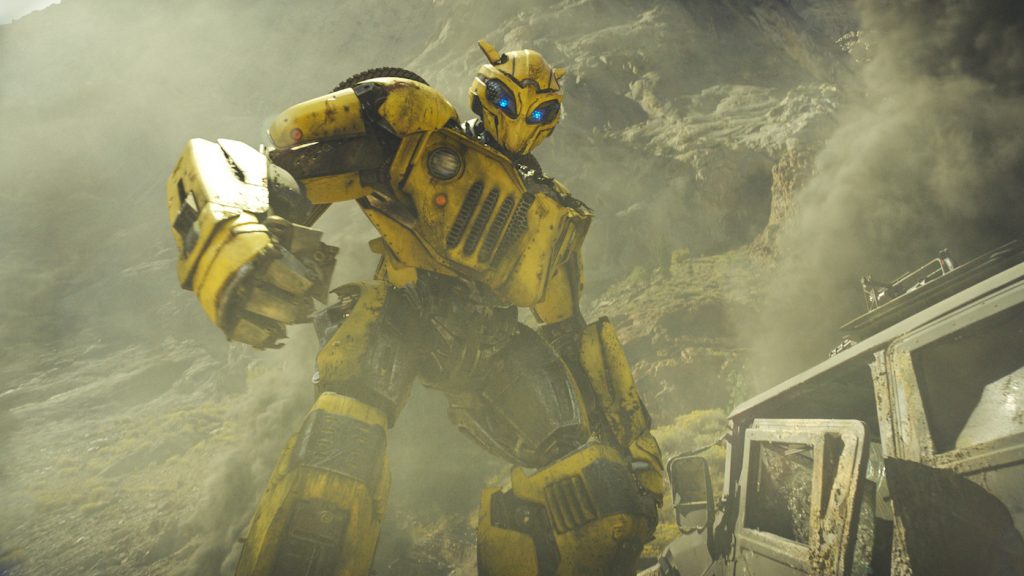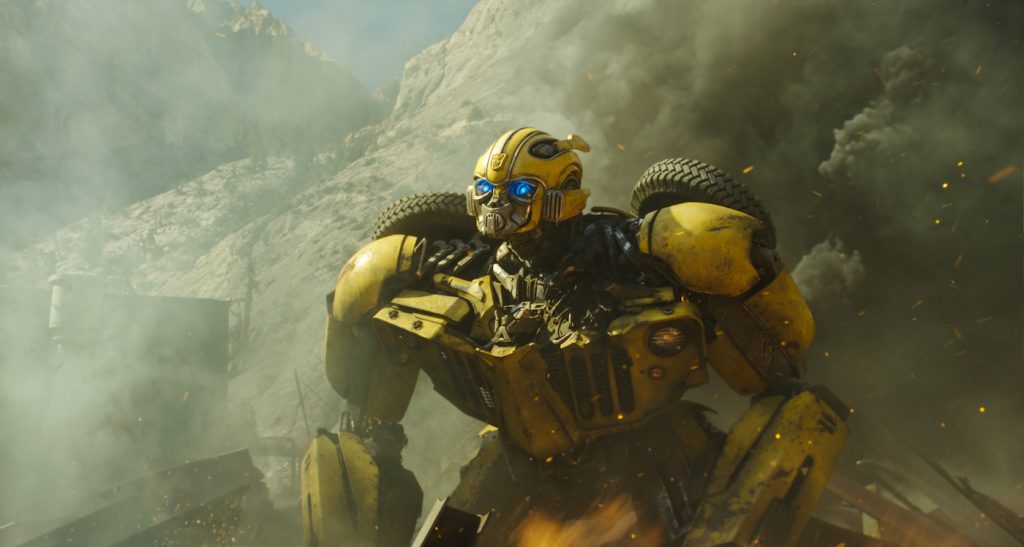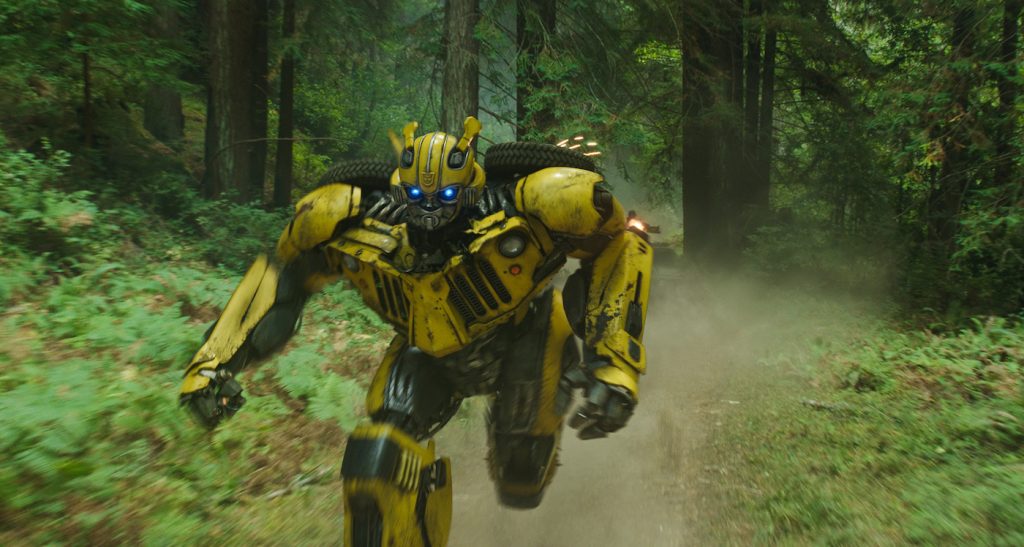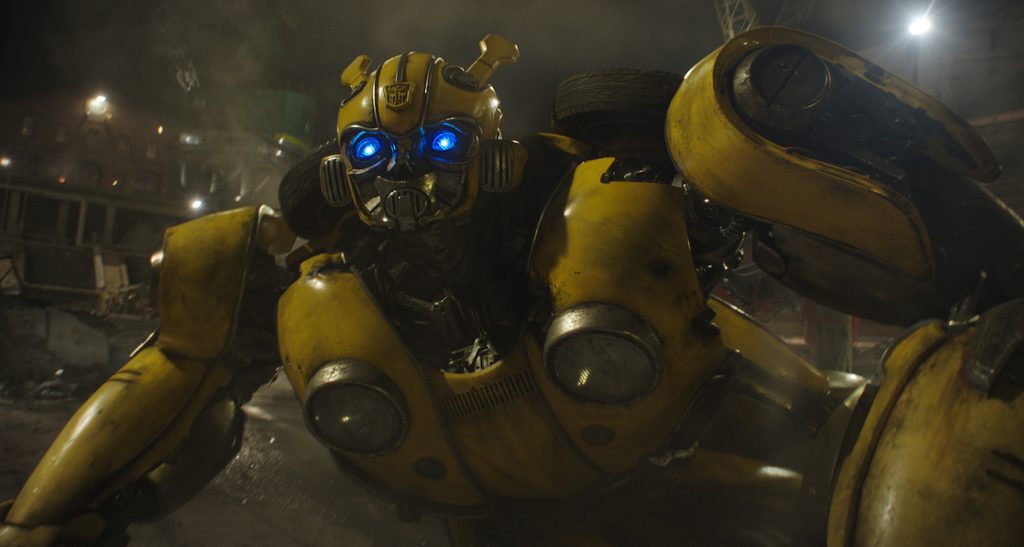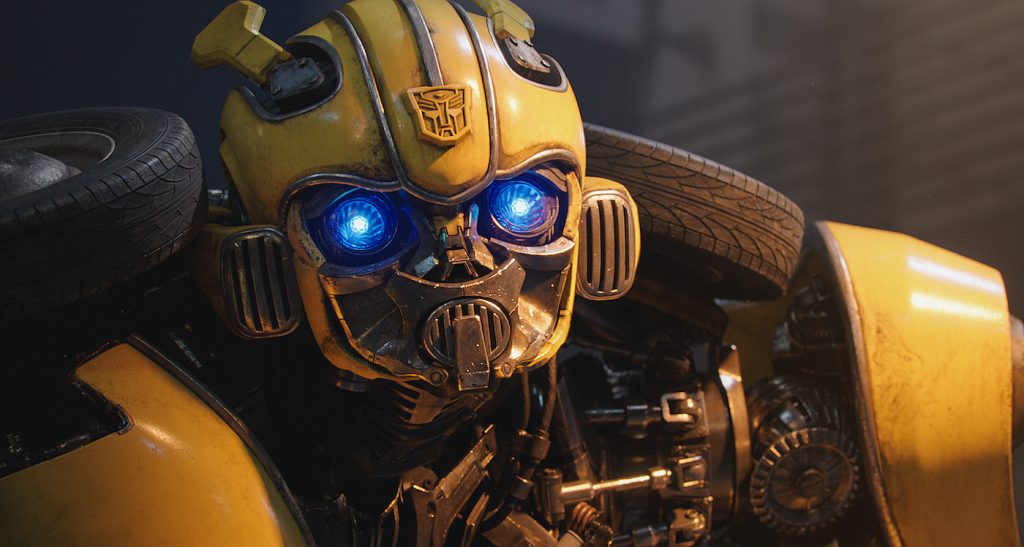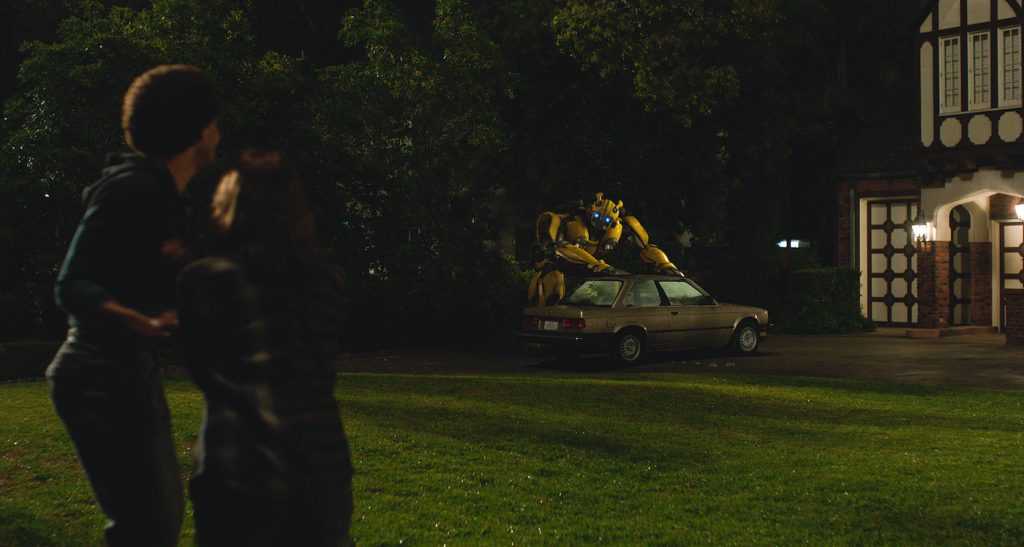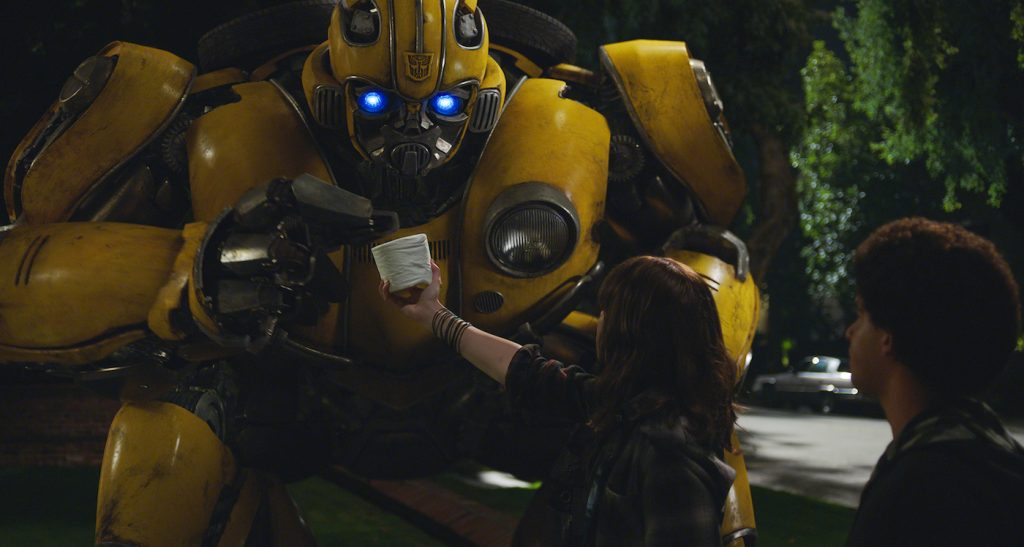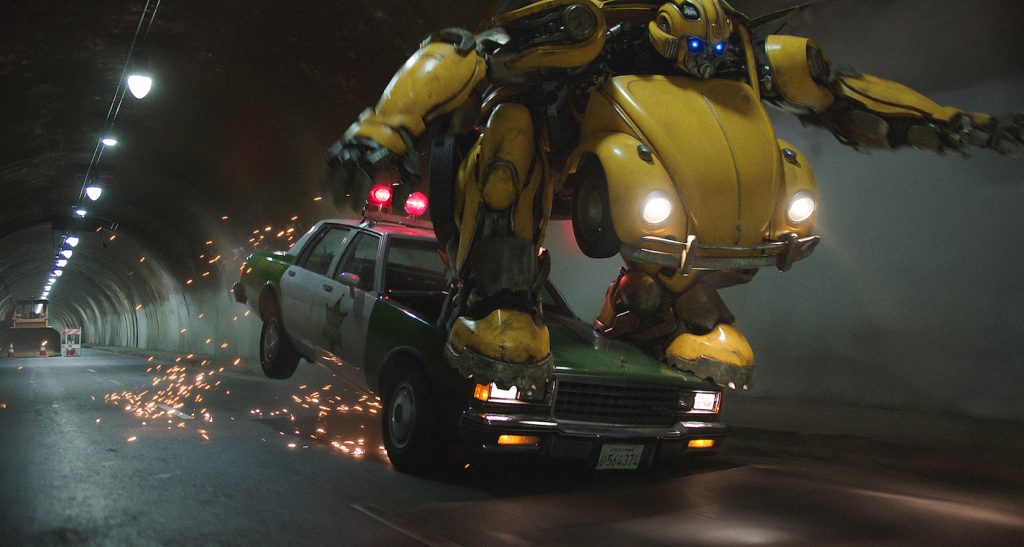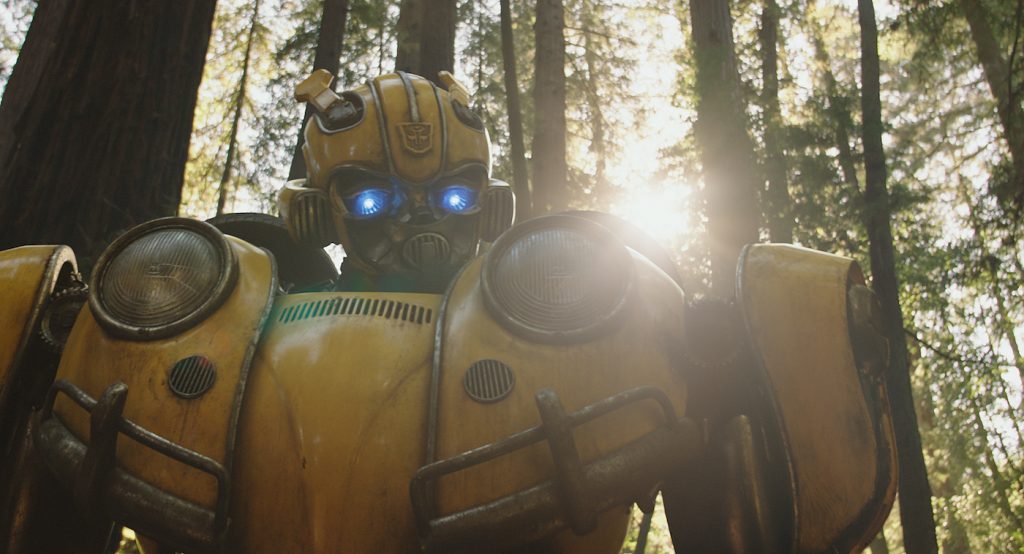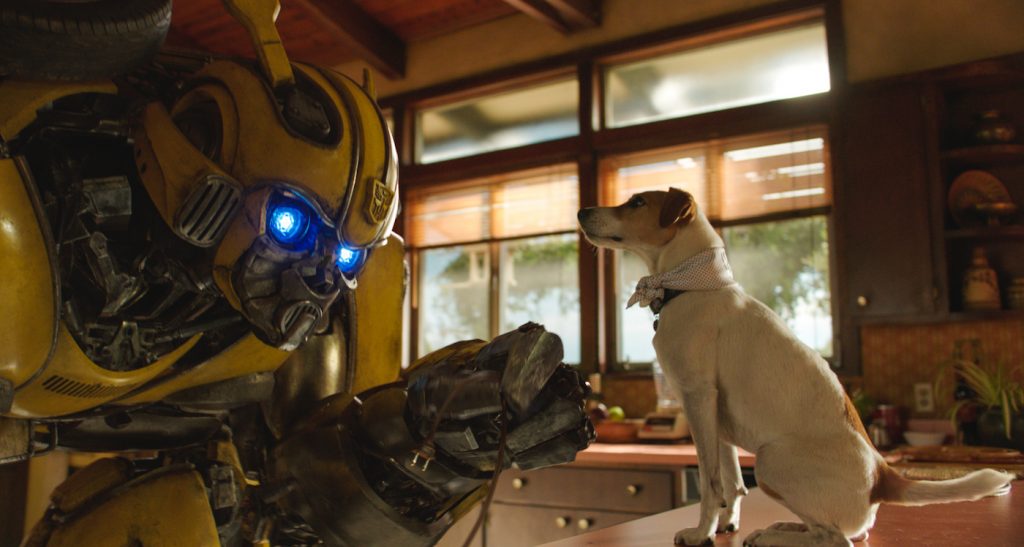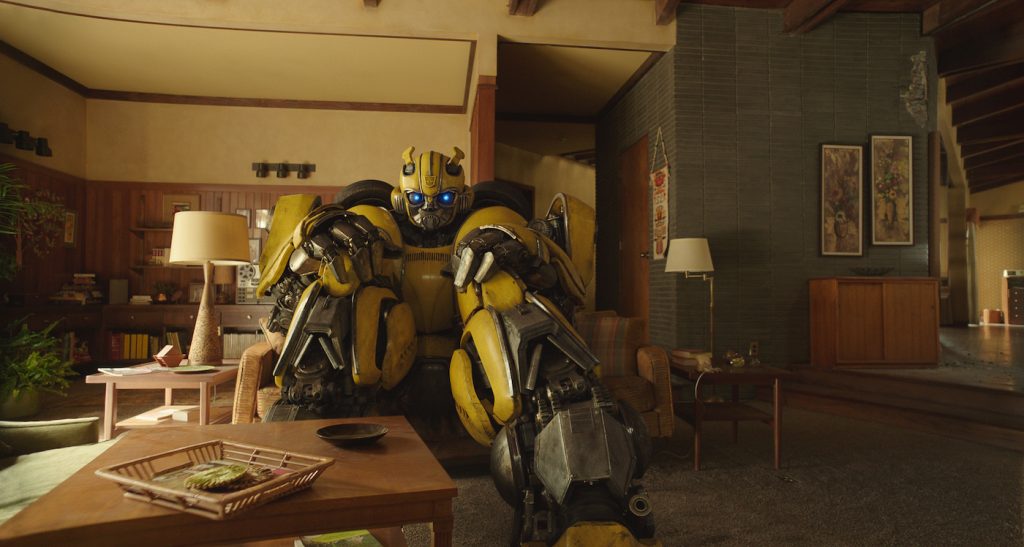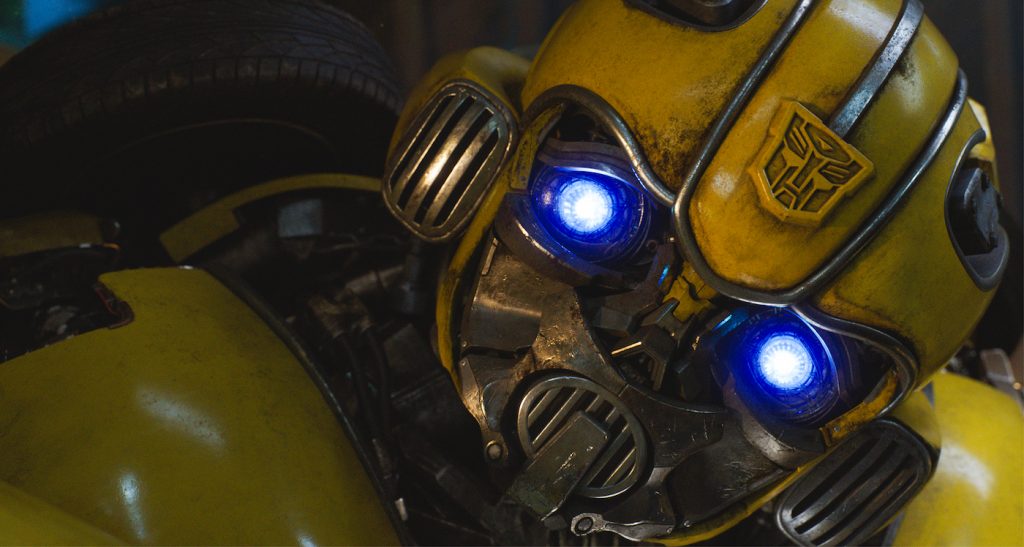 Featured image: Left to right: Shatter and Dropkick in BUMBLEBEE, from Paramount Pictures. © 2018 Paramount Pictures. All Rights Reserved. HASBRO