Benedict's Back: Doctor Strange 2 Officially Happening
Despite the fact he's currently not among the living, Doctor Strange (Benedict Cumberbatch) is returning alongside director Scott Derrickson for Doctor Strange 2. This is good news for Strange fans, Cumberbatch fans, and fans of the good doctor's origin story, which debuted in 2016 and ushered in a trippy new era for the MCU. The Hollywood Reporter confirms that Derrickson, who directed and co-wrote the first Doctor Strange, has finalized his deal to bring Master of the Mystical Arts back for a sequel. THR also reports that Benedict Wong, Doctor Strange's most crucial ally (he also created a new fan in Tony Stark during the events of Avengers: Infinity War) will return, as well as Rachel McAdams, who played Strange's love interest and fellow brilliant egghead, Christine Palmer.
Strange now joins the ranks of Peter Parker (Tom Holland), T'Challa (Chadwick Boseman), and the Guardians of the Galaxy, all of whom have sequels in the works (Spider-Man: Far From Home, Black Panther 2, and Guardians of the Galaxy: Vol 3, respectively) despite the fact that they were all turned to dust by Thanos in Infinity War (save Rocket and Nebula of the Guardians, who survived). In fact, the upcoming finale to the Russo Brothers two-part epic, Avengers: Endgame, draws its title from a line delivered by Strange during Infinity War.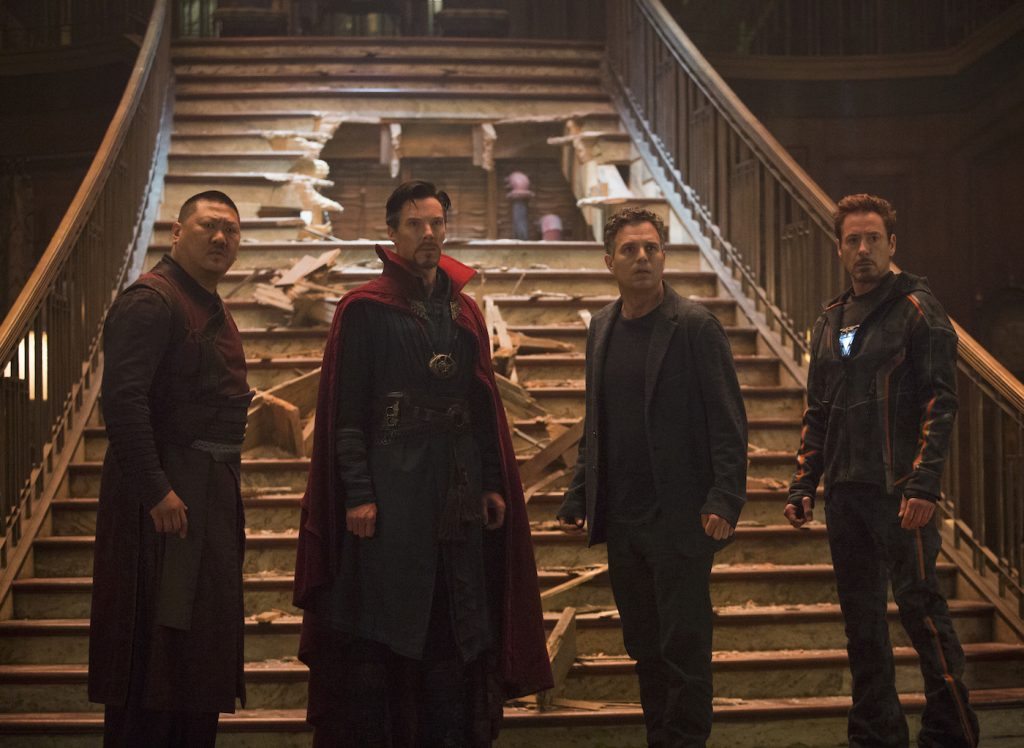 The MCU will be officially entering Phase 4 after Endgame, and the details we've heard thus far paints a more inclusive picture, including a stand-alone Black Widow film following Scarlett Johansson's super agent, and a stand-alone Shang-Chi film from Chinese-American writer Dave Callaham. They'll join Captain Marvel, which bows in March, and Spider-Man: Far From Home, which swings into theaters in July. Now with Steven Strange back in the mix, and Black Panther 2 to follow, the MCU's new leaders seem more than prepared to take the baton from Captain America (Chris Evans) and Iron Man (Robert Downey Jr.) and forge a new, more colorful, and with Doctor Strange officially in the mix, more mystical future.
Featured image: Marvel Studios' AVENGERS: INFINITY WAR. L to R: Doctor Strange (Benedict Cumberbatch) and Wong (Benedict Wong). Photo: Film Frame. ©Marvel Studios 2018