Aquaman and Associates Prepare for War Beneath the Waves in New Character Posters
These Aquaman posters are the coolest thing to happen to human-like underwater dwellers since mermaids. Who needs a fin when you can have shimmery gold scale leggings? If nothing else, these characters are going to be the flashiest cosplay to come out of the DCEU.
Warner Bros. released the character posters today, showing off the spectacle to come. Each one focuses on something a little different and equally cool. Arthur Curry (Jason Momoa) sports his classic green and gold suit and doesn't share much of the spotlight. The glowing beauty of Atlantis sets the backdrop and it's a beautiful place. No wonder it's worth fighting over.
Princess Mera (Amber Heard) and King Orm (Patrick Wilson) both opt for a shark army. It's clear by a quick comparison which of the two are more aggressive. Mera's aquatic fighters look well trained, but Orm is already unleashing the wrath of a thousand teeth. TBD whose sharks will come out on top here.
Black Manta (Yahya Abdul-Mateen II) is showing off some serious technology here. Not a natural bubble breather, his suit looks sleek but somewhat cumbersome. On land, that giant helmet will surely be formidable, but underwater we'll see if he can keep up with the natives.
Queen Atlanna (Nicole Kidman) is the only one above the waves. She will likely be the biggest advocate for bridging peace between the worlds of land and water. Vulco (Willem Dafoe) looks single-minded on preparing for battle. Undoubtedly the most fabulous of all is King Nereus (Dolph Lundgren) is the most fabulous of all. He's riding in on some sort of prehistoric, horned, rainbow finned seahorse and it is a mood. Can we bring back shoulder pads in the shape of seashells?
The bad guys seem to be way more heavily armored. Orm has a trident, Black Manta has a giant saber. I guess they are the aggressors waging war, but Arthur and Mera better watch their fins. They seem a little exposed for any major combat.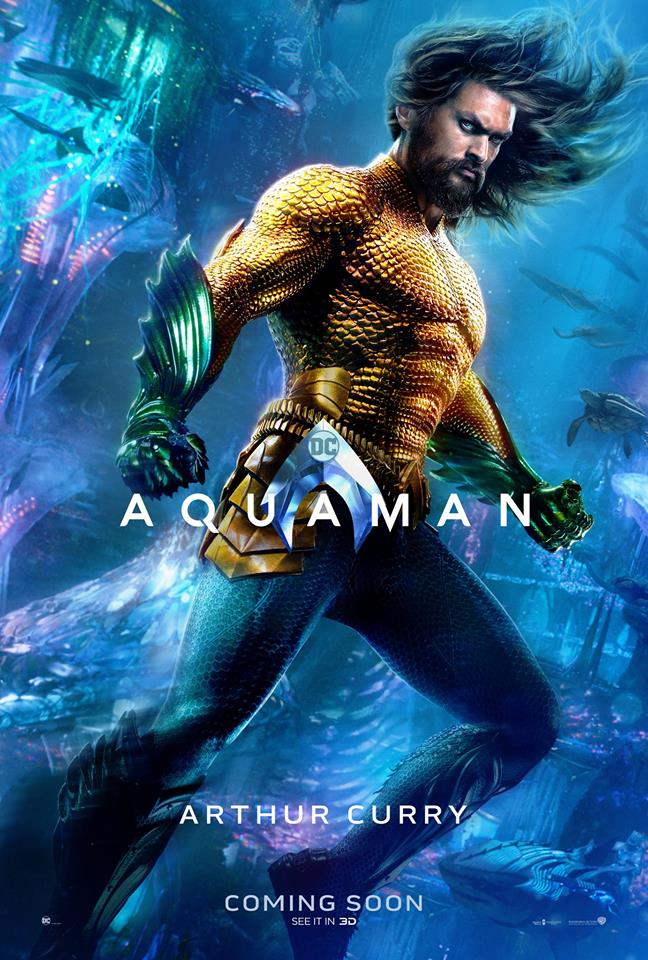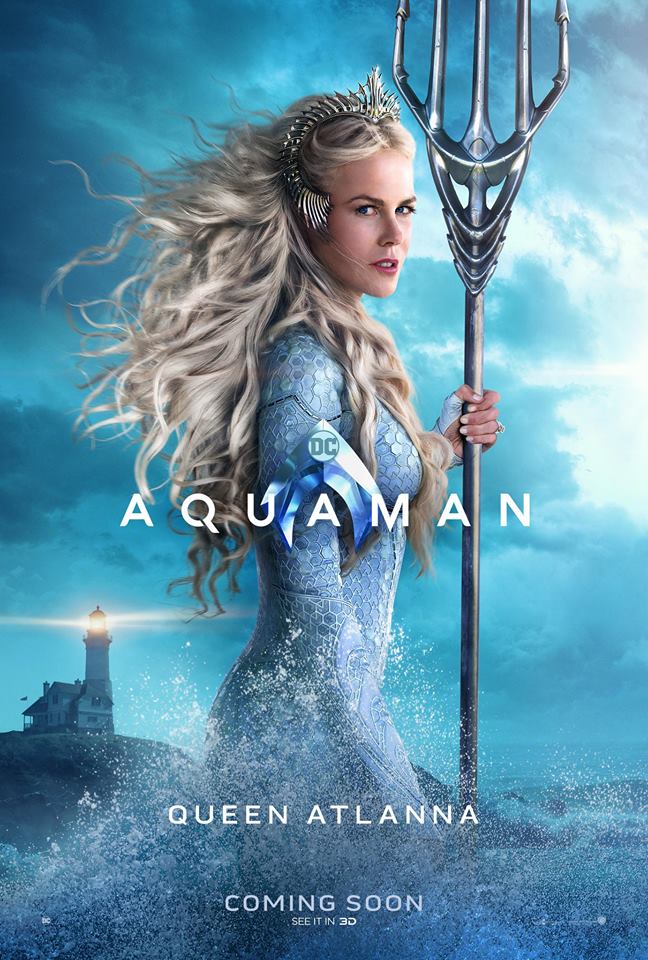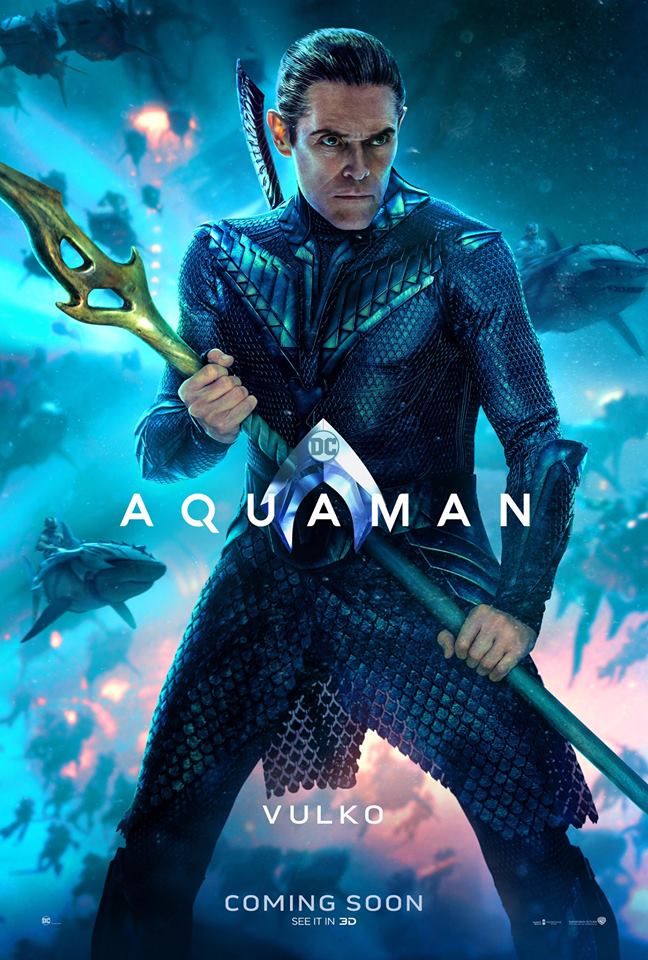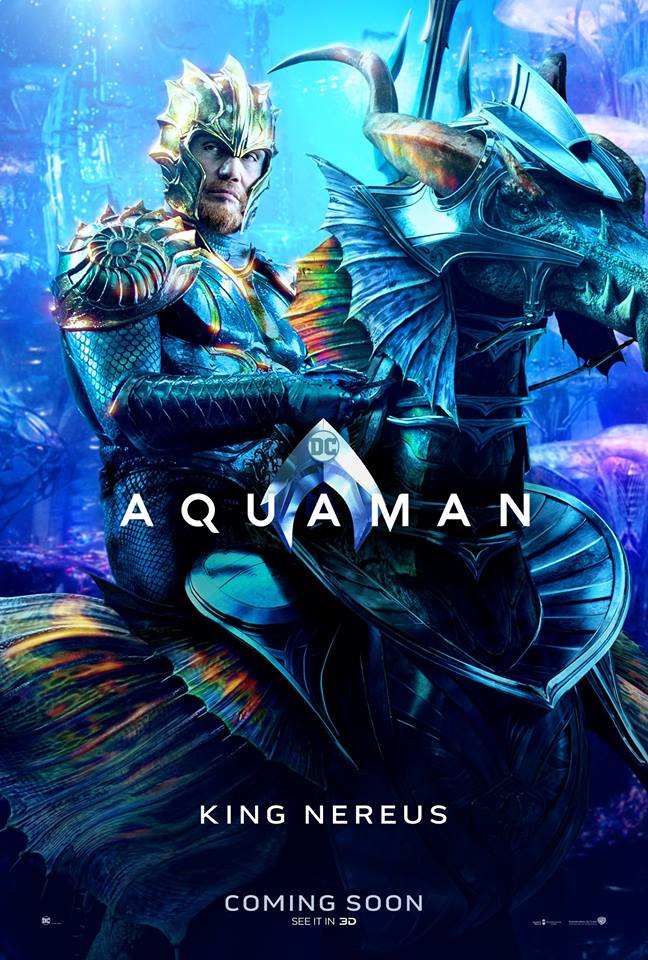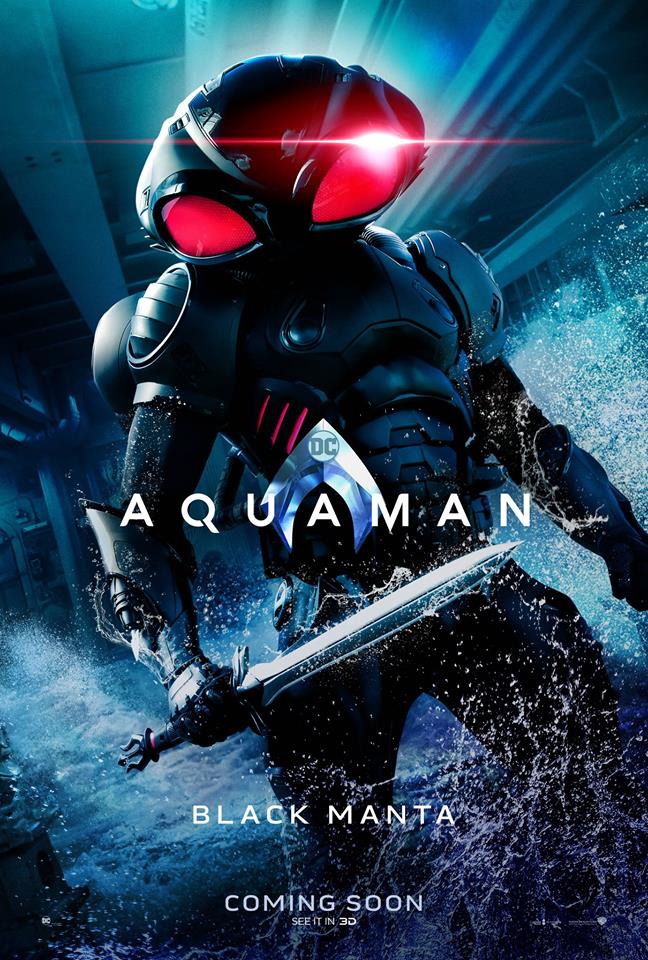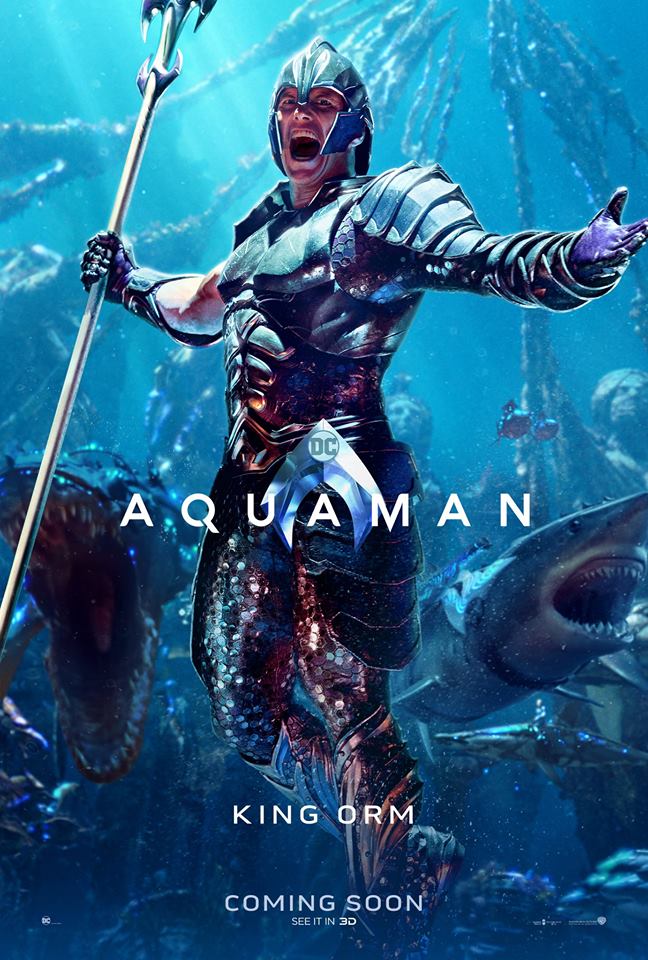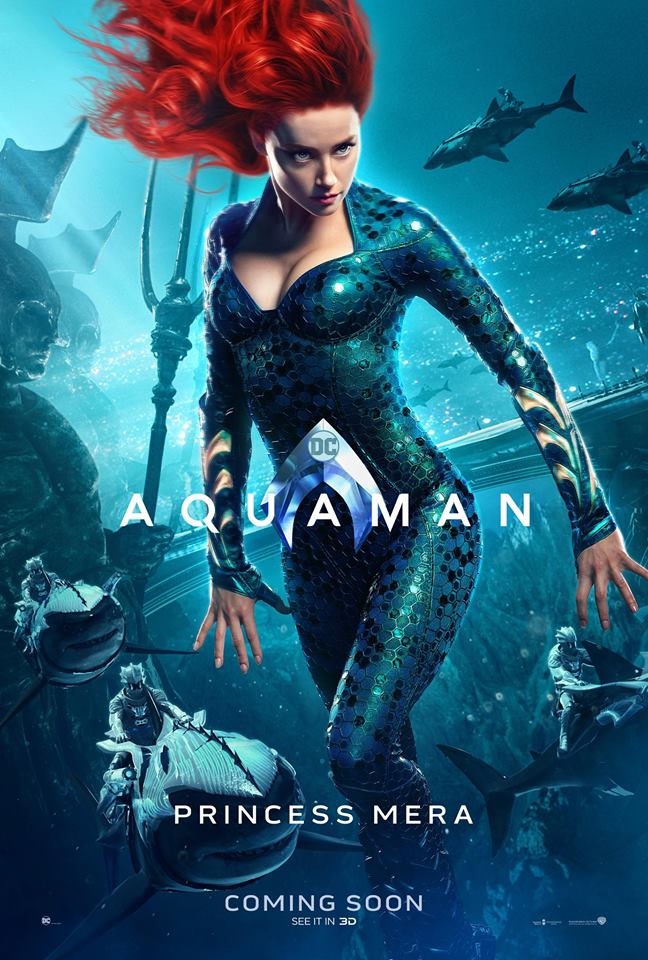 Aquaman's battle for Atlantis begins December 21.
Featured Image: JASON MOMOA as Aquaman. Courtesy Warner Bros.