The Truth Behind that Mysterious Unknown Suspiria Actor
The not so shocking, yet amazingly entertaining, ending to the Lutz Ebersdorf mystery has been revealed. Remember when that awesome Suspiria poster of the unknown talent was released? It had an air of the familiar and there were even rumors that the German octogenarian actor was not who he appeared to be. It turns out that those rumors were true, but the reveal is even more interesting than the mystery.
The novice actor Lutz Ebersdorf was credited in Luca Guadagnigno's Suspiria remake in the role of Dr. Josef Klemperer. Ebersdorf even had an IMDb page with a remarkably similar bio to his psychoanalyst character. The bio is now gone and when you type in the name "Lutz Ebersdorf," the truth is revealed. IMDb will direct you to Tilda Swinton's page, who now has the honorary distinction of "aka Lutz Ebersdorf" next to her name. Yes! The renowned actress plays two parts in the film.
The New York Times delivered the full expose/promotion for the film revealing how and why they transformed Swinton for the role. Swinton and Guadagnino denied until now that the spectacular actress was playing Dr. Klemperer. In fact, Swinton still rejects that premise as says she is, instead, playing Lutz Ebersdorf. It's all very meta, but there is no actual plot point that hinges on her playing the character in addition to her other role, Madame Blanc. When asked why she did it, the answer was essentially, why not?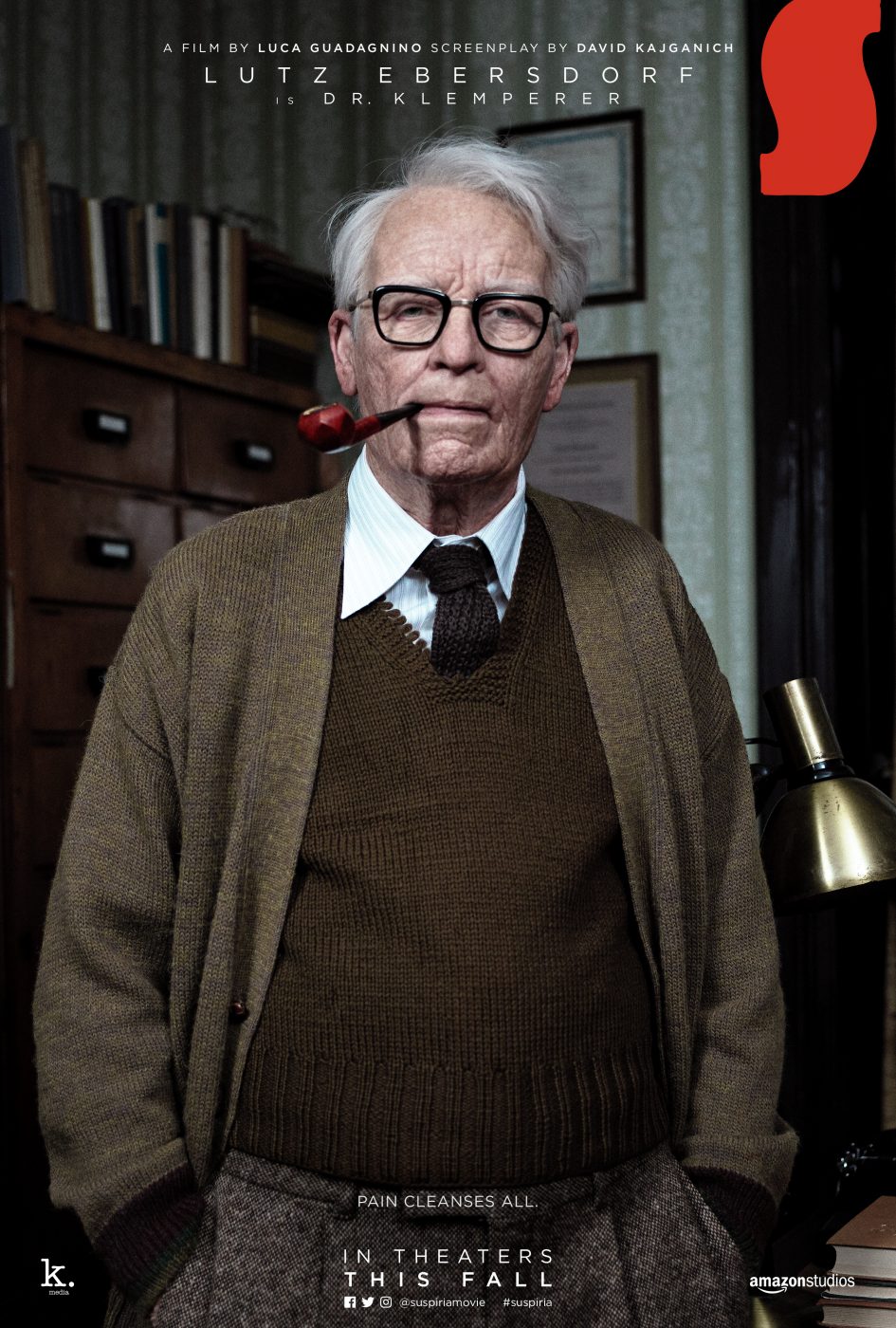 "Undeniably, I would have to say, for the sheer sake of fun above all," Swinton said. "As my grandmother would have it — a motto to live and die by — 'Dull Not To.'"
We cannot argue with that. As we noted previously, Ebersdorf had an adorable publicity shot on his IMDb page in which he sported a mustache. Dr. Klemperer does not have one during the movie, but master makeup designer Mark Coulier crafted one for the shot. He also made some other details for Swinton to really embrace the role.
"She did have us make a penis and balls," Coulier told the Times. "She had this nice, weighty set of genitalia so that she could feel it dangling between her legs, and she managed to get it out on set on a couple of occasions."
So, there you have it. It is a bit of a confusing web of characters within characters, but Swinton pretty much plays everyone. Let the memes begin of recasting Swinton in every role in every movie. If we're being honest, we would still watch it.
Suspiria opens in theaters October 26.
Featured Image: Tilda Swinton as Madam Blanc stars in Suspiria. Alessio Bolzoni/Amazon Studios. Courtesy of Amazon Studios