How The Hate U Give's Cinematographer Captured an American Tragedy
Fresh out of film school, Romanian cinematographer Mihai Malaimare Jr. jumped into the deep end when Francis Ford Coppola arrived in Bucharest eleven years ago to film his coming of age drama Youth Without Youth. "Francis shot ten days with ten different DP's because he wanted to see who worked well with him," Malaimare recalls. "Three of my teachers also auditioned for the job so I figured I didn't have a chance. I decided to just enjoy my eight hours with Francis."
Instead, Malaimare, who'd mastered still photography as a student, dazzled Coppola. He shot Youth Without Youth on digital black and white, followed by the director's Tetro and Twixt. Next, Paul Thomas Anderson came calling and Malaimare proved his versatility as a DP of the first rank by shooting The Master on lustrous wide-format 65-millimeter film. Now living in Los Angeles his wife and two young daughters, Malaimare jumped at the chance to shape the visuals for all-American tragedy The Hate U Give.
Directed by George Tillman Jr. (Soul Food, Notorious), the movie follows 16-year old Starr (Amandla Stenberg) as she commutes back and forth between her working-class Garden Heights neighborhood and the predominantly white Williamson Prep School across town. "George and I realized we had to do something visually to distinguish the two worlds Starr lives in, so we took a lot of inspiration from the locations," Malaimare says. "The private school in Georgia where we filmed had blue lockers and all this glass that reflected the sky, so we made those scenes cooler in terms of color. And then Starr's house had all these red and orange curtains, so we realized we wanted Garden Heights to look warmer."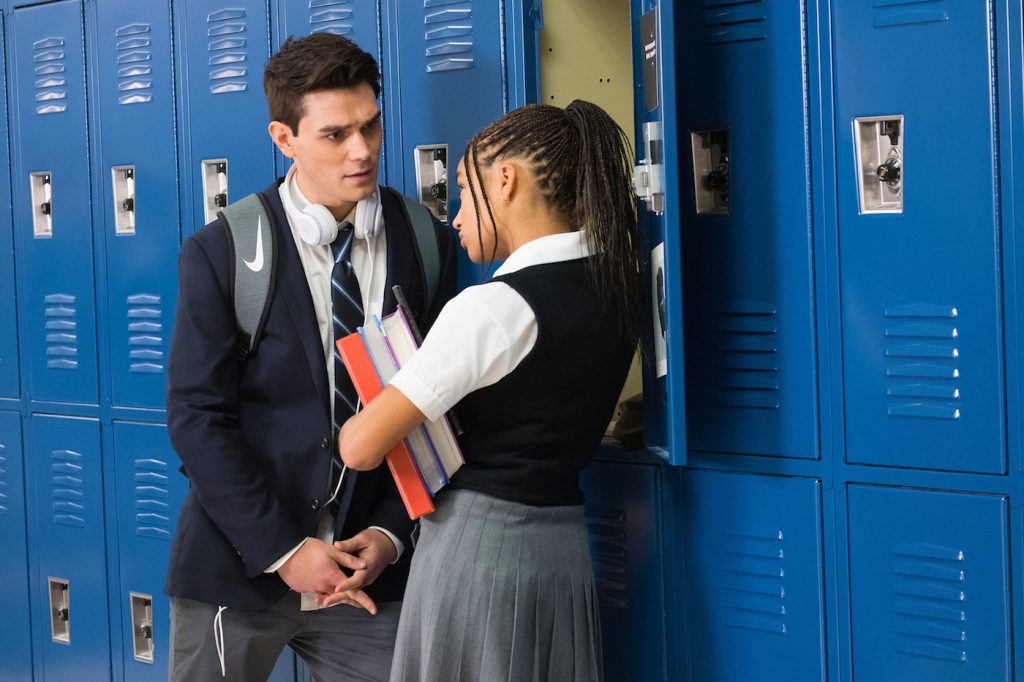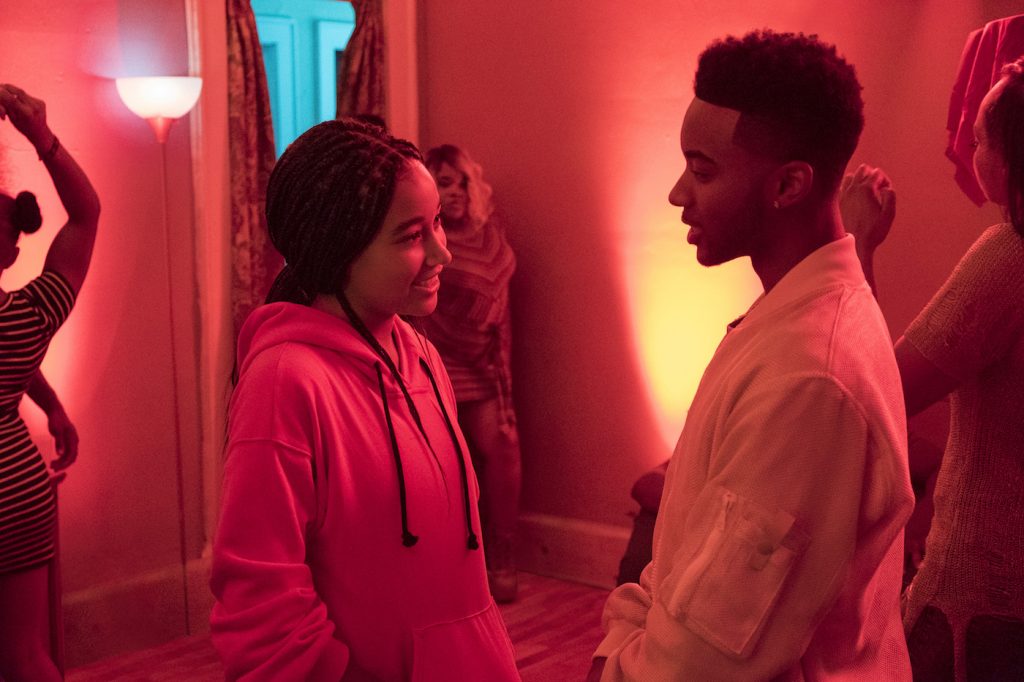 Malaimare shot primarily on the Panavision DXL digital camera, varying the lenses to distinguish one environment from the other. "We used a set of really old anamorphic large format lenses for Garden Heights and went with more modern, spherical glass Primo 70 lenses for the private school," he says. "Anamorphic does amazing things with skin tones and makes the background much more present. I think the audience feels a subtle difference when we change the type of lens, but it's not such a big jump that they start questioning the tools."
When it came to camera movement, The Hate U Give filmmakers established an invaluable principle: follow Starr. Malaimare says, "Our main rule was that Starr's emotions should dictate the camera movement, whether it's handheld, or Steadicam, or static," Malaimare says. "Amanda's character is so powerful that everything gravitates around her. When you have so many great characters in the room, you might struggle to figure out who leads the shot. But with this kind of algorithm, everything fells into place because you know that no matter what, the camera should be with Starr 90 percent if not 100 percent of the time. That made our choices very easy."
When The Hate U Give takes a tragic turn in a sequence that resembles real-life assaults on black men by white police officers, filmmakers shifted their approach to convey a sense of urgency. Malaimare explains, "We went out and rented a real body cam and a real dash cam that we mounted in the car because they have very specific looks. By taking those extra steps, the shots looked better than anything we could have gotten with a professional movie camera."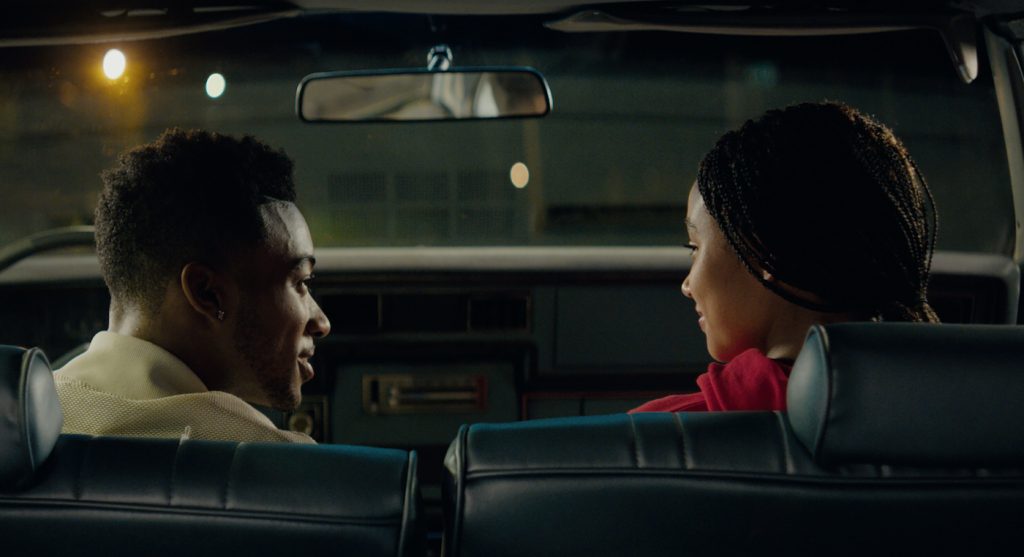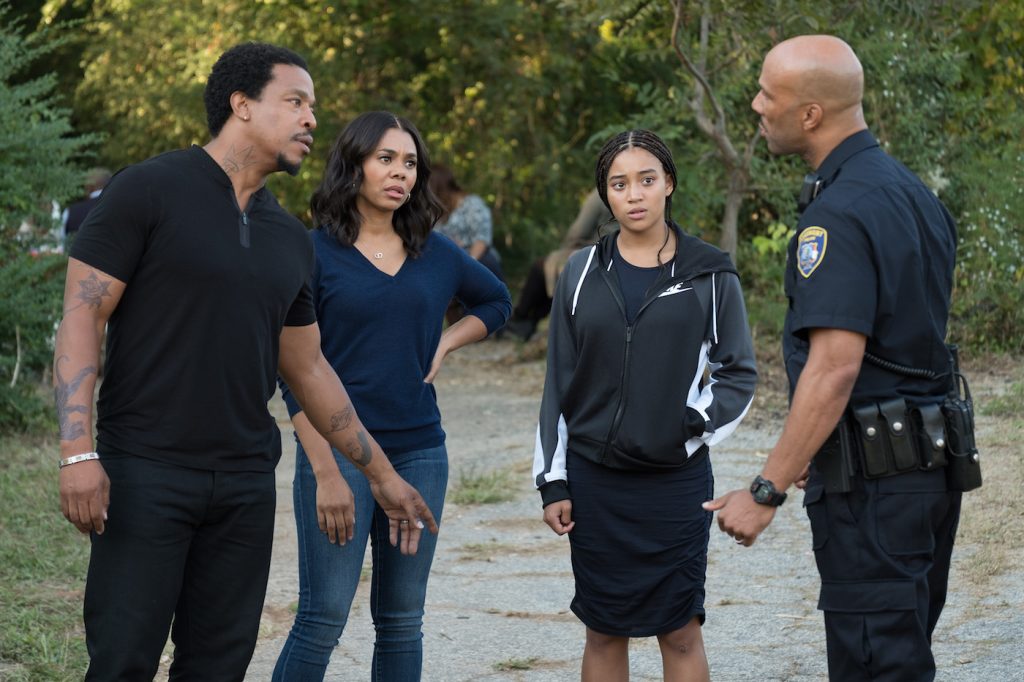 Preparing for the movie's post-shooting protests, Malaimare studied news footage and watched a documentary about Ferguson, Missouri. "It was interesting to see all this footage captured by people's phones or amateur cameras because those images felt more vivid than what the broadcast camera showed us," he says. "There's an immediacy to it, where you feel like you're really there." Inspired by the crowd-sourced footage, Malaimare augmented his high-end gear with camera phones. "We only had four days to do the riot sequence," he recalls. "Besides our three movie cameras, we used a bunch of phones and television broadcast cameras. The challenge wasn't so much about capturing the action with multiple cameras; it was more how making this riot feel as real as possible."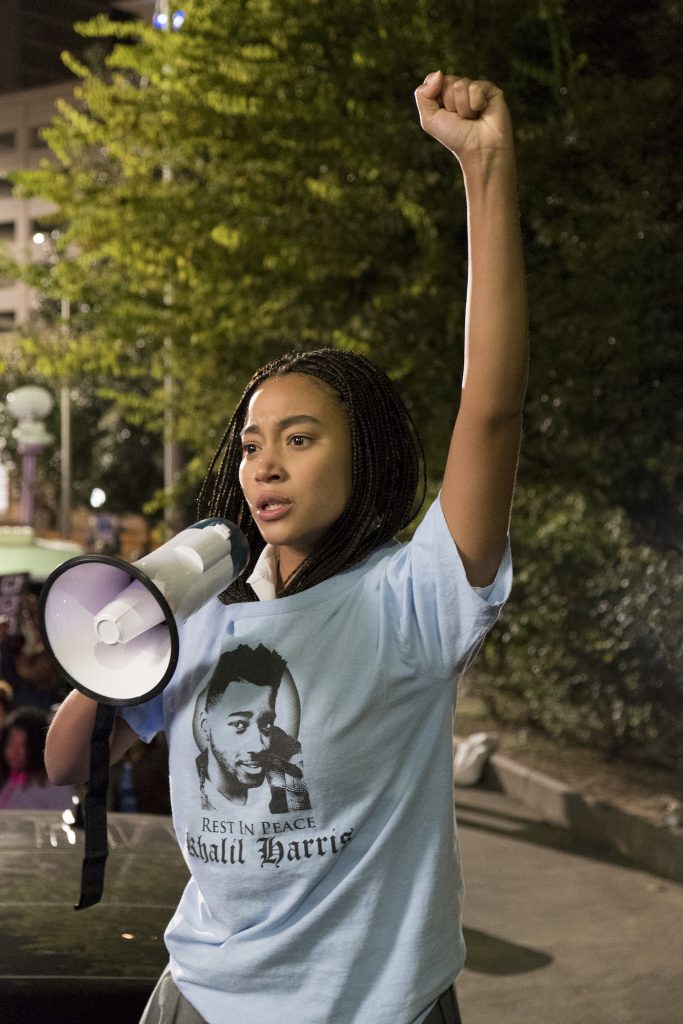 Throughout the shoot, Malaimare kept his eyes firmly on the prize on the advice of director Tilman. "Sometimes figuring out camera placement can be a struggle if you try to over-complicate the shot," Malaimare says. "But George told me, 'When in doubt, keep it simple because the story's on our side. If you keep that in mind, we'll be fine.'"
Featured image: Amandla Stenberg stars in Twentieth Century Fox's THE HATE U GIVE. Photo Credit: Erika Doss.